APH Airport Parking at Gatwick gifted this service in exchange for an honest review. 
As soon as my flight was booked from London Gatwick Airport to Denver International the first thing I looked into was the Gatwick parking options.  As I was driving from Nottingham I wanted a stress free airport parking option that was also good value for money.  When I looked into the airport parking reviews online I discovered that APH Parking had a 97% customer satisfaction rating on reevoo which was definitely a great start.
The price of airport parking was also a consideration.  Considering this was a week long trip to the US, I was keen to make sure the cost of airport parking was within a reasonable budget.  Getting the balance right between a good service and value for money is often a big consideration for travellers and I was keen to see how APH Gatwick parking fared on both counts.
As I got closer to London Gatwick Airport I was pretty lucky.  I happened to spot the APH Parking bus and followed it all the way to the airport carpark.  Even if I hadn't of spotted the APH Airport Parking bus, I wouldn't have had any trouble finding the location.  The APH carpark is clearly signposted when you get nearby.  I've had problems finding airport carparks  before, but that definitely wasn't the case with APH Gatwick.
The postcode I used in sat nav did finished the route slightly earlier than reaching the APH car park Gatwick, but the signposts kicked in well before that point so I wasn't worried about arriving on time at all.  When I arrived at the APH Gatwick parking the entrance and checkin were all clearly signposted so I knew exactly where to drive to drop off the car.
Dropping off the Car at APH Gatwick Car Park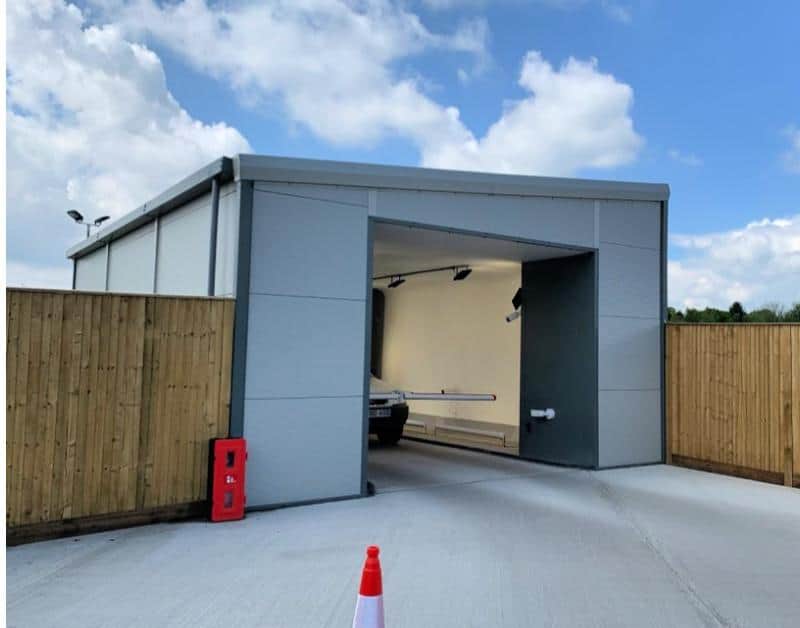 When I arrived at the entrance the number plate recognition barrier was in operation and let me inside the car park straight away.  The steward pointed me towards the bay where I could leave my car so I could go and get checked in.  I was so relieved that I didn't need to drive around a huge airport car park for ages looking for a space.  That always makes me super flustered before a flight!  The staff at APH Gatwick park the car for you! Phew!
Seeing as I had been sat in the car driving to Gatwick airport for a good couple of hours I was also very relieved to see that APH airport parking had onsite toilets for customers to use.  Before I got my cases out of the car that was my first stop, and it was so much easier to navigate without a large suitcase and rucksack in tow.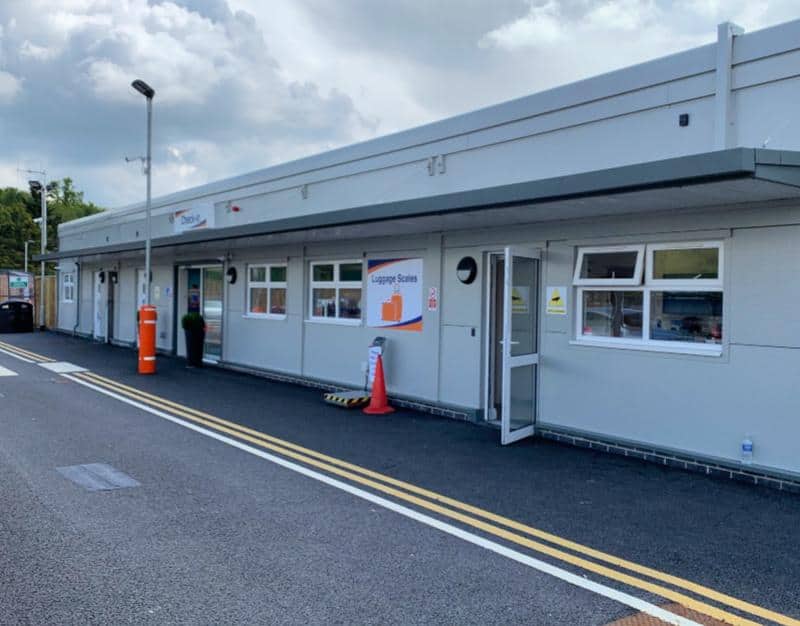 Once I was all sorted, I unpacked the car and headed towards the APH checkin.  I spotted a set of luggage scales and was impressed that APH had thought of this.  I decided now was the time to weigh my suitcase and find out if I was within my baggage allowance.  I've lost count of the times I've left it until the baggage drop at the airport and have several moments of panic as I wait to see if I will be charged for the additional weight.  The luggage scales revealed I was just within my baggage allowance, so I was glad I had not left it until the drop off!  I had packed a lot given there had been a lot of snow in Colorado the week before.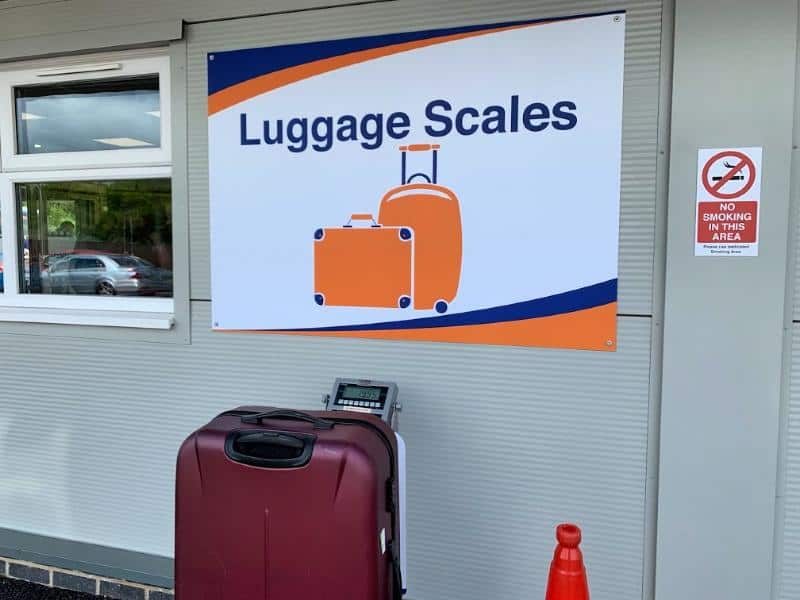 The staff at the checkin were super friendly and my details were processed quickly.  All I had to do was leave my car key on the front seat with the car open and they would take care of the rest.  I was given a number to text when I arrived back at Gatwick airport so they knew to have my car ready and I was then shown to the bus stop.  Everything at APH parking is really close together, so you really don't have to take your luggage far while completing this process and getting on the bus which is really helpful.
There are two APH car park buses at Gatwick airport.  One for the North and South terminals.  On this occasion I was getting the South terminal bus and there was one already waiting at the stop.  The driver was so friendly and helpful.  He could see I was travelling alone at this point and helped me on the airport bus with my suitcase.  It wasn't just me he helped though, he was giving everyone a hand with their luggage to get on the bus.  This is the type of service I really appreciate, especially when travelling with kids and you have a lot of bags to carry.
I had a short wait on the bus before it left APH Parking but it wasn't very long at all.  Before the driver pulled off he checked with everyone they were on the right bus which I thought was a lovely touch.  He clearly cared about doing a good job and getting passengers off on the best start to their holiday.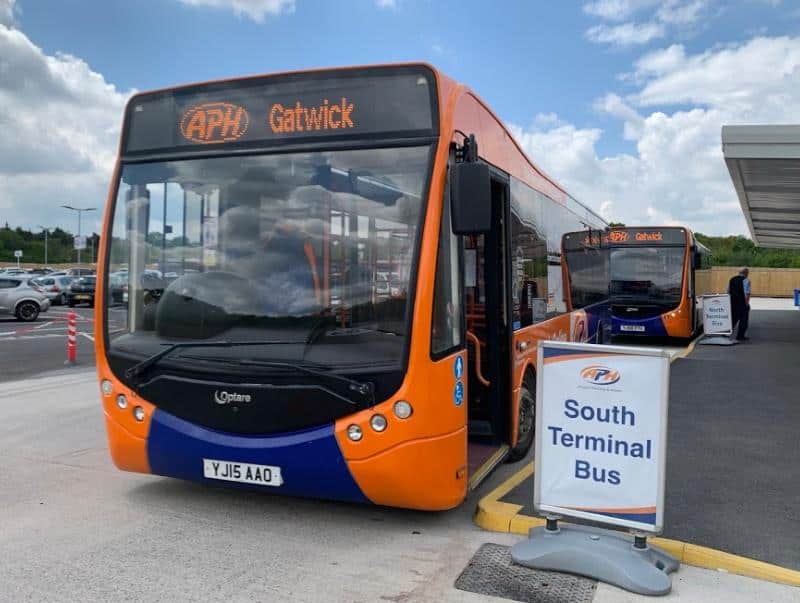 As we left the Gatwick airport parking the other thing that became very obvious was that the APH car park was very secure.  I felt very happy about leaving my car parked at APH for the week and was super confident that it wouldn't be subjected to any kind of damage before my return.
The whole process from arriving at the new APH Gatwick car park, being checked in and being driven to the Gatwick South Terminal took around 30 minutes which I thought was excellent for an off site carpark.  The APH buses run between the airport carpark and London Gatwick airport every 10 to 15 minutes which really helps with the speed of the service.
The APH airport bus stop was right outside the lifts to the departure lounge at Gatwick's South Terminal and the bus driver confirmed this was where I would need to catch the bus when I returned.  I headed off on my way to begin navigating the the airport checkin, but I was so pleased the arrival at the airport had been very calm and stress free.
Collecting my Car From APH Parking
After a very busy week in Colorado I arrived back at Gatwick Airport late Sunday afternoon.  The flight was actually delayed by 2 hours so, as you can expect, I was feeling a little frazzled.  Adding 2 hours to an already 9 hour flight is never going to be ideal.  Well, adding any kind of delay to a long haul flight totally sucks, right?
I text the number on the ticket that the APH Gatwick staff had given me when I checked in to confirm I'd arrived at the airport.  Once I'd retrieved my luggage, I headed back to the APH Parking bus stop and a few minutes later the bus arrived.  The driver stepped off immediately and helped everyone get their luggage on and made sure everyone was comfortable before taking the short drive to APH Gatwick Parking.
The check out process was even more straight forward at the APH car park.  I collected my car key and was given the number of the bay my car was in.  It was parked equally as close to the APH building as when I arrived and I loaded up the car.  I got myself ready to depart, not feeling under any pressure to rush and began the journey back to Nottingham shortly after.
Over all I was really impressed with my experience of using APH Gatwick airport carpark and I would be more than happy to use there service again.  The price of using this airport carpark is incredibly good value.  For a week in May for example, the price of the airport parking was around £100.  This was certainly cheaper than some of the other Gatwick airport parking options, but the level of customer service was not compromised in the slightest.  Parking at APH Parking was an excellent beginning and end to my trip and I would be happy to recommend using there service to other travellers and holiday makers.
APH Parking is a family owned business with carparks at Gatwick, Manchester and Birmingham airports as well as offering other airport parking options at all major airports.  For more details and prices visit APH Parking now.
This post contains affiliate links. If you decide to purchase Gatwick airport parking, I will receive a few pennies to support my blog at no extra cost to you.