Advertorial feature in collaboration with Thomas Cook Airlines 
Which is your favourite seat for when you are flying?  I'll be the first to put my hands up and say that I love the window seat.  I enjoy gazing out of the window at take off and watching the ground below drift further and further away.  It's one of those moments that marks the beginning of the holiday.  It means I have successfully corralled 2 children and a husband onto a plane with enough supplies for a week or two and we have nothing but quality family time and new experiences ahead of us.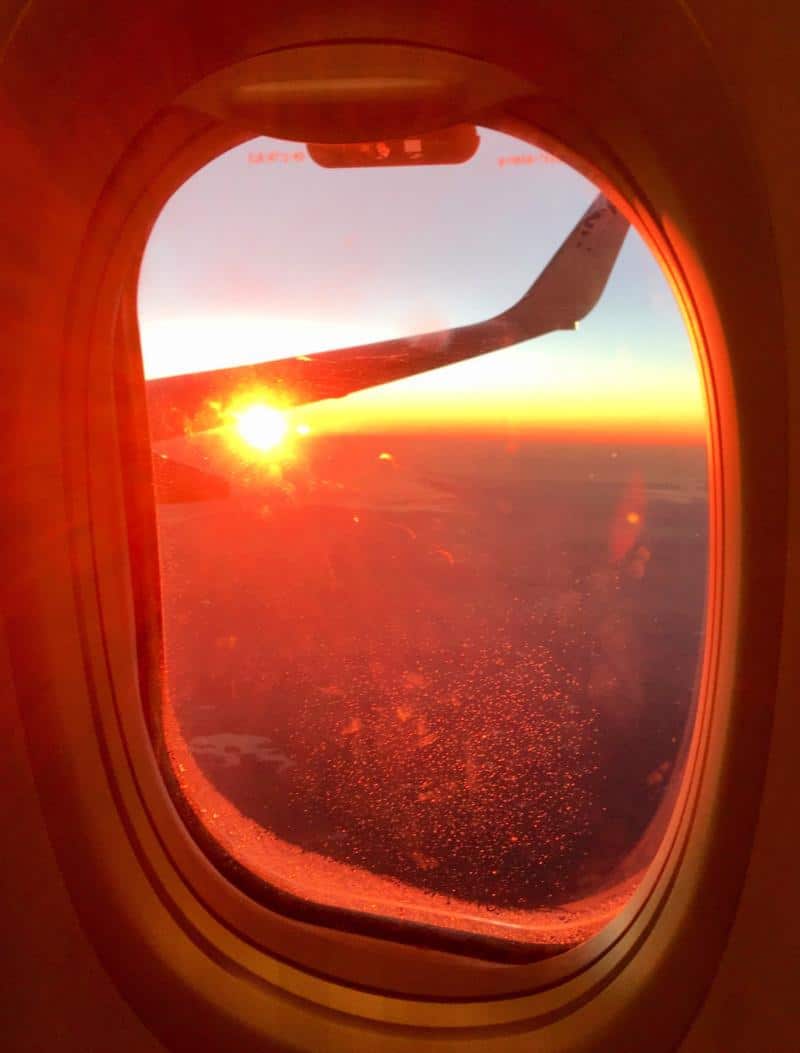 Everyone is sitting comfortably in their seat and observing the seat belt sign, but in recent years I haven't been able to get near the window for toffee, and I feel I'm missing out!  There has been lots of talk online recently about The Great Flight Debate, and Thomas Cook Airlines have been asking travellers and holiday makers like you and me to make a choice.  If you search #TCAWindowSeat on your favourite social media channel you can see there are some beautiful photos and strong views about the window VS aisle debate. It got me thinking about us parents who fly with kids and if we actually make it to our favourite seat.
With 61% of flyers loving the window seat, I know that there's going to be some parents who love to be near the window.  I love to look out at the views and countries passing by below.  Of all the landscapes that impress me the most it's the mountains.  Looking out of the window over places like the Alps just takes my breath away.  Mountains are one of those pieces of nature that just put everything into perspective and the very best views of mountains are definitely from the window seat of an aeroplane.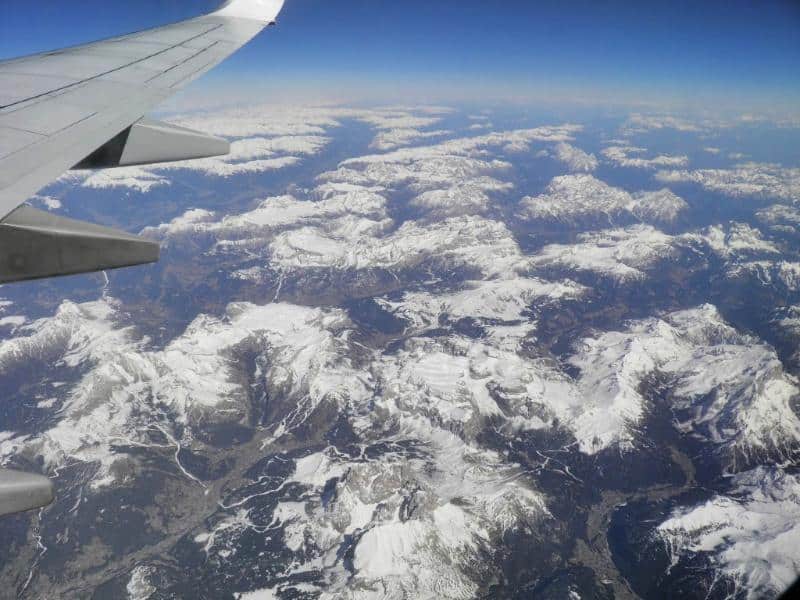 Sunsets are another of those magical moments that I love to experience from the sky.  I always get a little bit excited when I get a flight time that will let me watch the sun go down.  The colours that fill the sky are for more interesting to watch than anything you can download onto your tablet or mobile phone.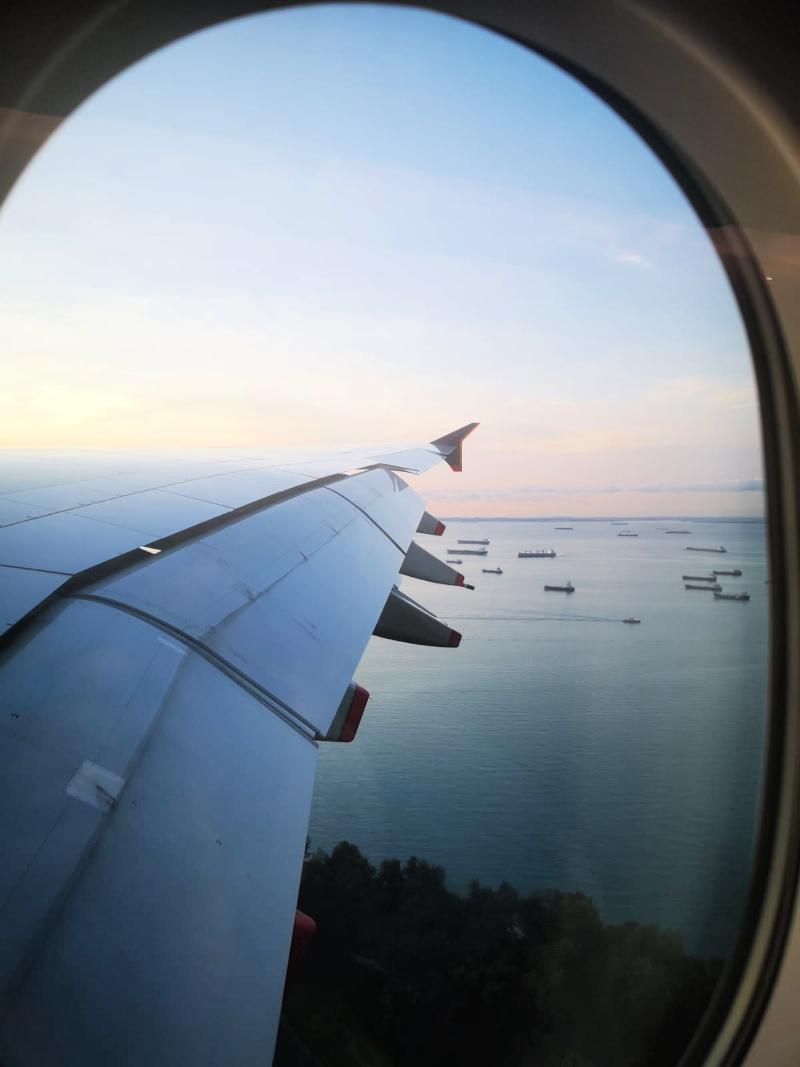 The final part of the flight is also when you'll find my nose glued to the window.  I love it when Thomas Cook Airlines pilots announce those updates telling you the route and often the local weather.  As soon as I hear his voice come over the tannoy earphones are popped out and I see if I can spot any local landmarks below.  It's another symbolic moment in the flight when I know we are very nearly there.  I have avoided any major meltdowns from either the kids or the husband and our holiday will soon be underway.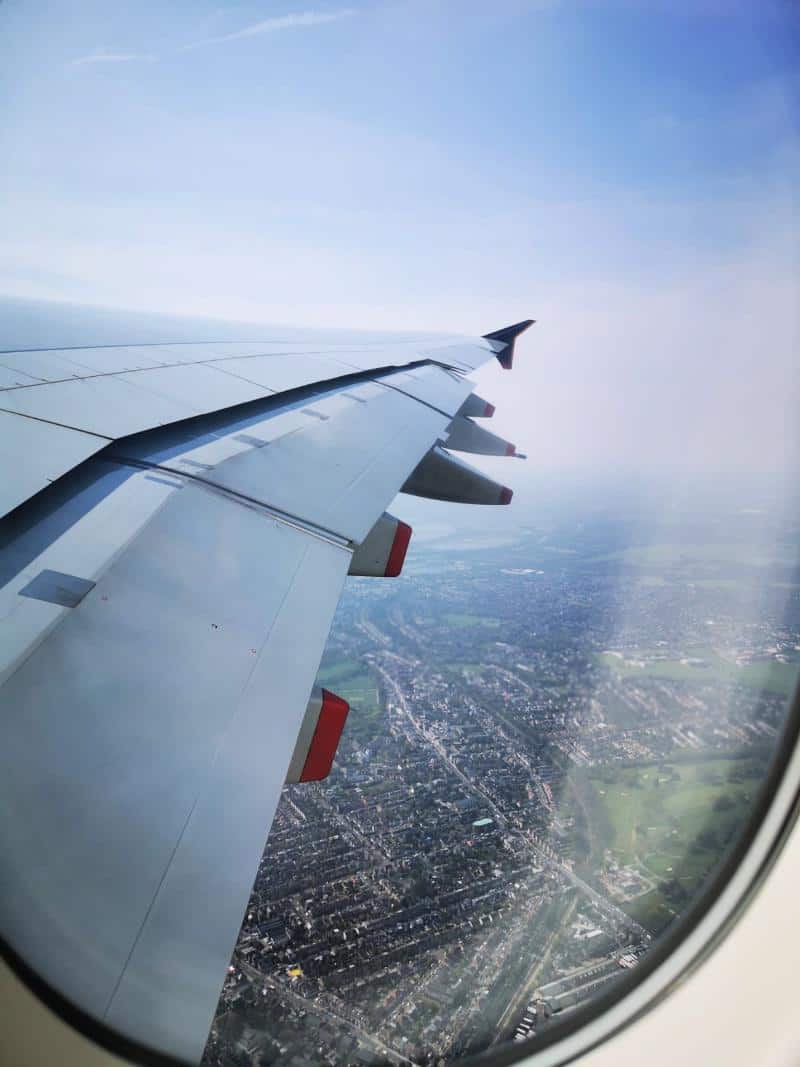 If only I was actually sat in the window seat to thoroughly enjoy these moments.  Sadly, these days the kids have bagged the window seats and I'm left craning my neck to capture a glimpse of the views while we are up in the air.  The window seat is definitely the kids favourite seat too, and they are showing no signs of giving it up anytime soon.  I've tried to stake my claim, but they are small and stealth like and can be strapped into those prized window seats faster than you can say 'make sure your seatbelt is securely fastened'.
These days I'm sat in the aisle next to my husband, which of course is a complete delight.  He's a nervous flyer so he will always champion the aisle seat for Thomas Cook Airlines.  He wants to be as far away from the window as possible and spends most of the flight asleep if he possibly can.  This leaves me sandwiched between the kids and a sleeper grabbing window seat views where I can.
I take more flight photos than most as this is my best hope of seeing what is out of the window.  The Thomas Cook Airlines survey revealed that 71% of flyers take photos out of the plane window.  I bet they all get a better angle than me! I was more than a little jealous of my sister's snaps from her recent flight to Bali via Singapore.  I want window seat photos like this in my life again, but short of reserving a seat at the other end of the plane I'll be dishing out toys and snacks from the aisle seat for the foreseeable future.  Can you relate?
So it's pretty clear that the window seat is a huge favourite in our family, with Daddy being completely outnumbered.  Fortunately for him, that means he will always get his favourite seat on the plane while I'm sadly pushed out of my prime position.  Whilst I may have been ejected from my favourite seat, I love that the kids want to sit near the window and enjoy the views.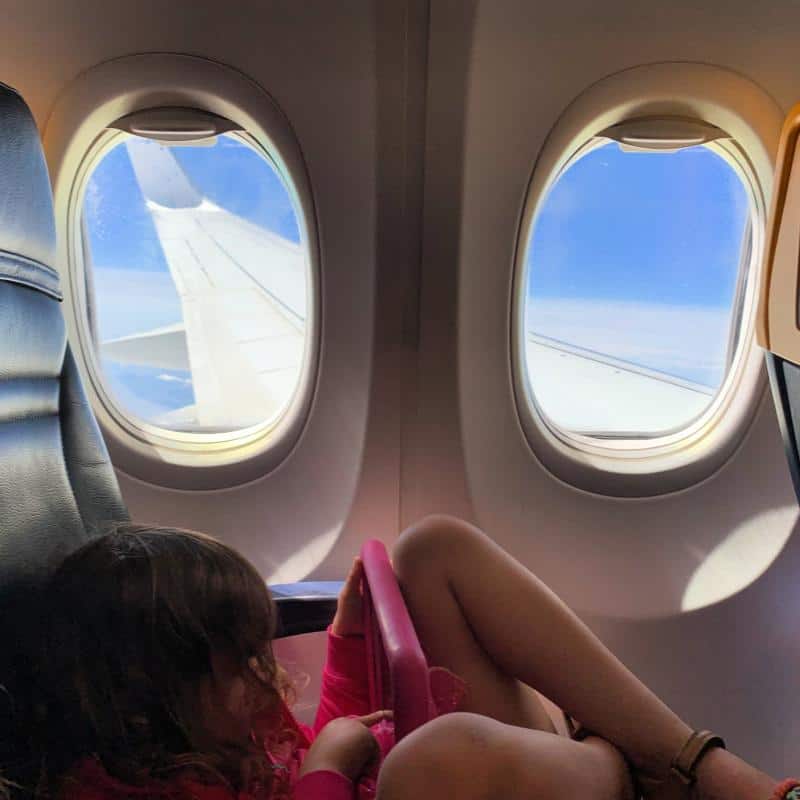 We talk about taking off, the countries we pass over and the different landscapes we see.  We also love thinking about being inside the clouds when we are flying.  I can definitely see them booking the window seat and taking plenty of photos when it is there turn to arrange their own flights. Perhaps then I will get my favourite seat back.
So which is your favourite seat on a plane?  Do you reserve the window seat or are you happy to take a nap in the aisle like my husband?  When you are flying with kids, who gets their favourite seat?  Do the kids declare they want to sit near the window, then spend half the flight watching their tablet? This doesn't frustrate me in the slightest of course!
Visit the window VS aisle debate on Thomas Cook Airlines and have your say. Tell them which is your favourite seat on Twitter, Facebook or Instagram and more importantly if you always get it!  Tag #TCAWindowSeat and we'll pop along and take a look at your fabulous (and in some cases envious) plane pictures.
Leave me a comment below and let me know which is your favourite seat, window VS aisle?
This is a sponsored post written in collaboration with Thomas Cook Airlines