APH Parking gifted us Manchester airport parking in exchange for this review  
When we booked our flights from Manchester Airport to Lisbon for February half term, the first thing I did was look up if APH Parking operated at this airport.  I'd had such a great experience with APH Parking at Gatwick I was really keen to use them for this trip too.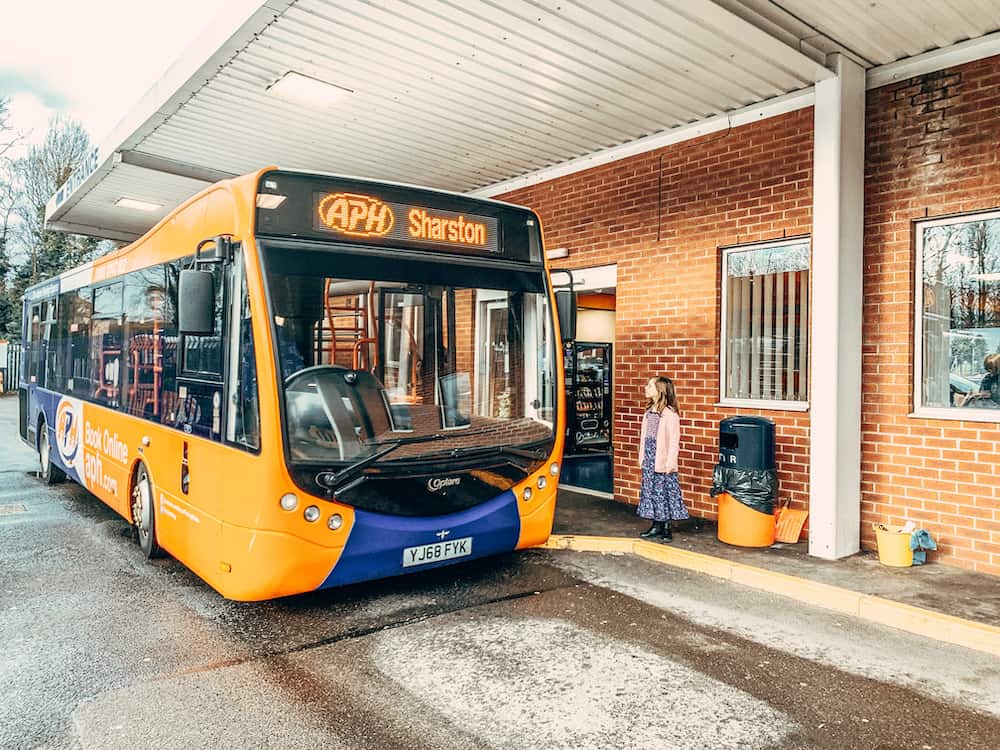 As everyone reading Zena's Suitcase will know, travel costs can soon mount up.  Even the most budget friendly trip is still a very significant part of the family household budget.  Shaving off a few pounds here and there can make a huge difference.  Airport parking is an area of your travel budget where you can save big.  Being return customers we'd strongly recommend taking a look at APH Parking if you are trying to save some of your travel money to spend on more important things like eating out or must see attractions.

Whilst APH Parking is cheaper than most Manchester airport parking one thing they do not skimp on is customer experience and service.  We arrived at the APH car park in Manchester about 45 minutes before we were due at the airport.  We drove up to the automatic barrier and were let straight in.  One of the things I love about APH is that you don't park the car!  I've spent too much time driving around airport carparks trying to hunt down a space to know it's an experience I do not want to repeat.
At this Manchester airport carpark we just drove into a lane straight after the automatic barrier and unloaded the car.  The office is right next to where we left the car so no walking for miles with kids and suitcases to find a bus stop or the terminal building either.  They also have toilets and vending machines in the APH Parking building which is very handy when you have just driven 2 hours from Nottingham and need these types of facilities.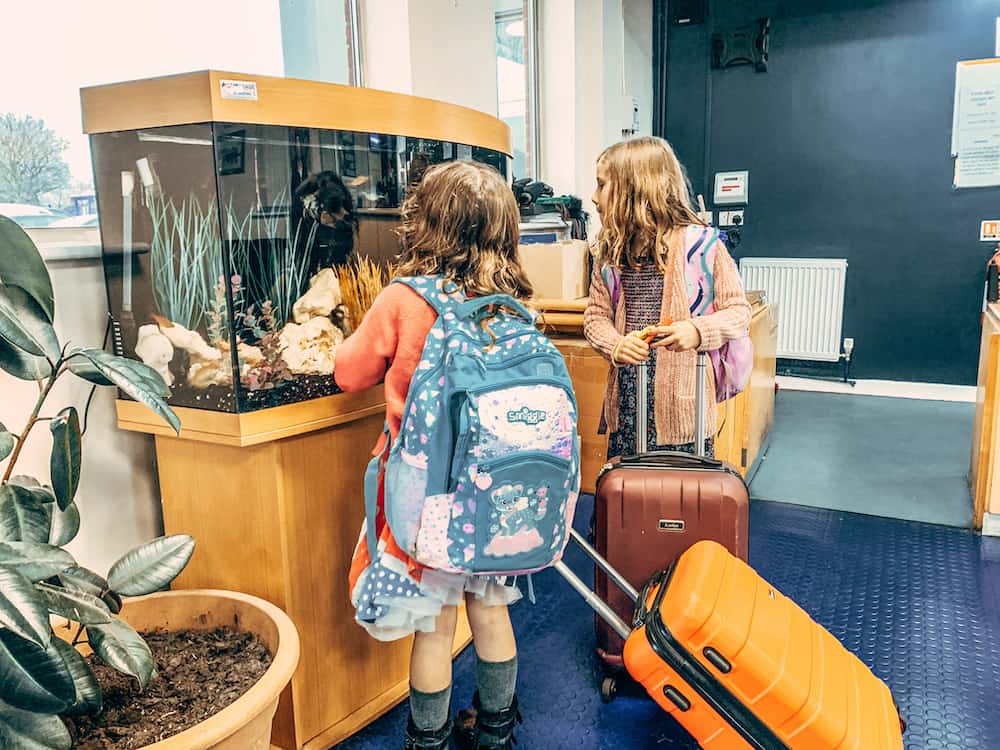 Brook and Indie were quite happy watching the fish in the tank while I got the car checked in.  It only took a few minutes to get the car sorted.  I handed over the key and the gentleman serving me checked our return details.  I was also issued with instructions and a ticket for our return from the airport which I promptly gave to my husband so that I didn't lose it!
The airport bus was parked just on the other side of the office so we got on straightaway.  One thing that I particularly love about APH Parking is how friendly and helpful the bus drivers are.  Not only did he check which terminal we needed, which in our case was Terminal 3, but he also made a joke with Brook and Indie which made them chuckle.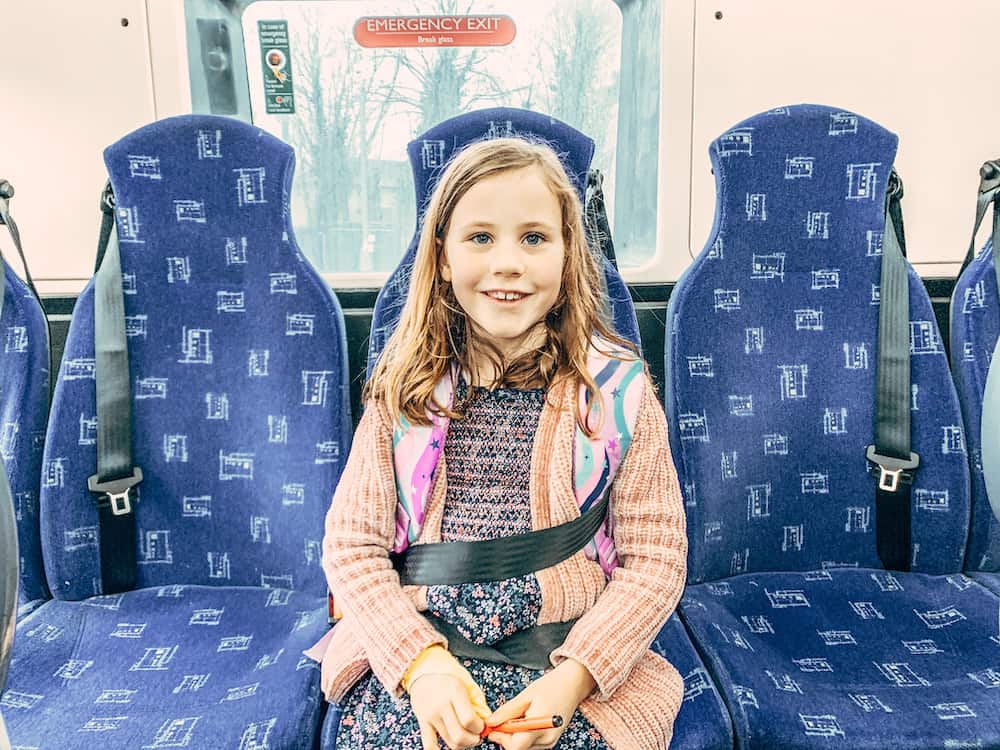 After a short wait on the bus, we made the 10/15 minute journey to Manchester Airport Terminal 3 and arrived in good time to go through all the security checks etc at the airport.  The APH buses have plenty of room for luggage and every seat has a seat belt fitted for extra safety.  It was good to know that Brook and Indie were safely strapped in for the short trip to the airport.
We were dropped off right outside the Terminal 3 building and everything about the trip went smoothly.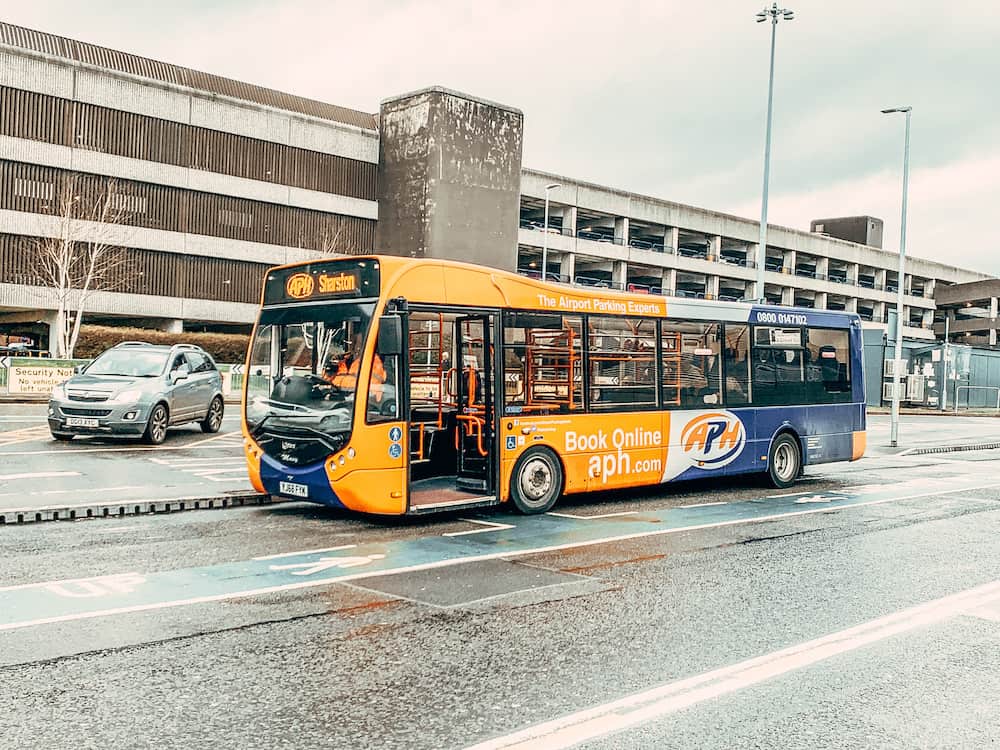 The return process is very straight forward and we followed the instructions on the ticket we were given when we checked in the car.  We text the required code to the number we were given and we received confirmation back immediately of which bus stop we should go to.  I suspect this process also allows APH parking enough time to move your car so it's ready for when you arrive.
Unfortunately our return journey to the Manchester Airport Parking didn't go as smoothly as when we arrived but I have to stress that this was not APH Parking fault.  We had quite a wait at the bus stop and it was obvious something wasn't quite right.  Unfortunately there had been an accident on the route the bus takes between the airport and the carpark and combined with road works this was causing delays for collecting passengers from the Terminal building.
Despite the delays our bus driver was still as friendly and helpful as he had been on the way out.  We were driven safely to the airport carpark and our car was ready for us on arrival.  We collected our keys quickly, loaded the bags into the car and strapped Brook and Indie into their seats. We then began the drive back to Nottingham knowing our holiday to Lisbon was well and truly over.

We were really happy with the service we received from APH Parking. Both on arrival and our return journey.  For an off site airport car park they offer an easy to use and friendly service.  The only recommendation I would make to improve our experience of their Manchester Airport Parking would have been to text the customers when there is an unavoidable delay in the pick up service from the airport.  They delay was clearly out of their hands but it would have been helpful to know what the issue was and how long the delay was going to be, especially as we were waiting in the cold with young children.
APH Parking gifted us Manchester airport parking in exchange for this review, but all thoughts and opinions are our own.