Visit Lisboa provided the tourist passes and some tickets for this trip, but flights and accommodation was paid for by ourselves
I had a feeling that we would fall in love Lisbon and I'm very pleased to say that it did not disappoint. This was our last trip before Covid stepped in and messed with our travel plans for 2020, but I'm so pleased we got to visit as a family when we did.
There are so many things to do in Lisbon with kids that our biggest challenge was narrowing down the best places to see in the time we had available. If you are wondering whether you should take your kids to Lisbon, I would 100% recommend that you do, when it is safe to do so! It's a beautiful city with incredible landmarks and a very special story to tell.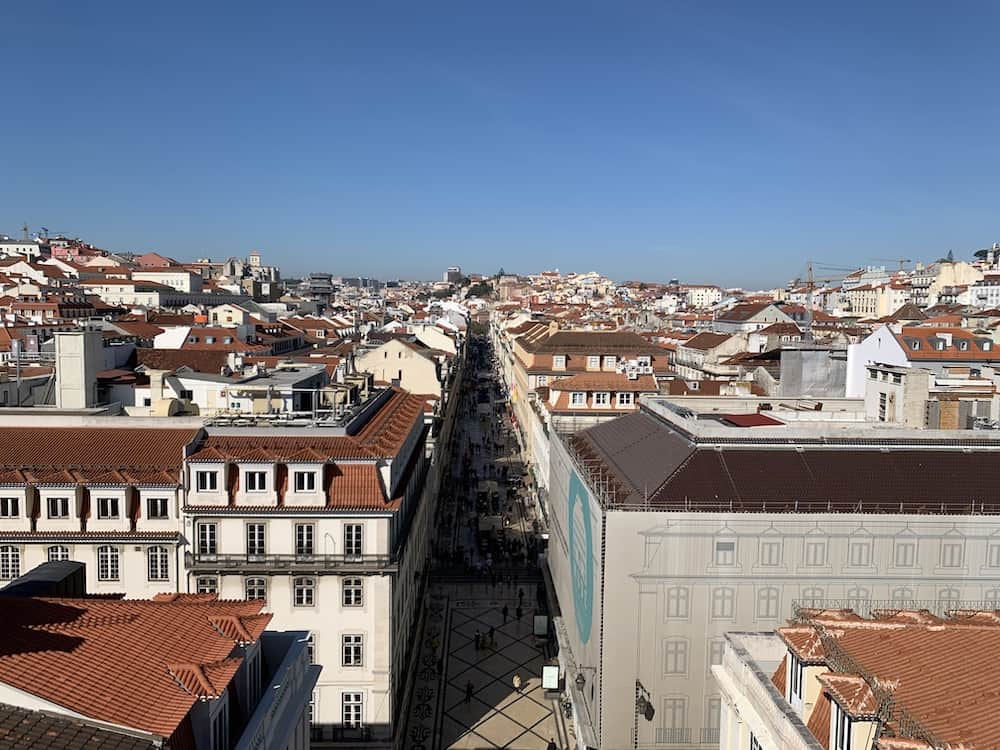 When to visit Lisbon with Kids
February half term was the perfect time for our city break to Lisbon. The weather was just perfect. We had warm sunshine everyday but it was also comfortable, which is super important for a city break with kids. We loved our time in Seville last year, but it was so hot and this made for very tired and grumpy kids, especially in the afternoons. When it's too hot is makes us all a bit tired and grumpy to be honest.
I've heard that Lisbon can be very hot in the summer, and I can see that visiting the city with children would be hard work at this time of year. Going to Lisbon in autumn/winter is a fantastic choice if you are planning a family break and want to see as much of the city as possible. We were out exploring the city all day without too many moans from Brook (aged 5) and Indie (aged 7) which is a pretty good sign.
Where to Stay in Lisbon
We had a 2 bedroomed apartment in the Biarro Alto district of Lisbon which we booked through Booking.com. It was a great location as the famous tram 28 went along the end of our street. We could also catch the Bica funicular down to the Lisbon Timeout Market and the major bus routes. It was also only a 15/20 minute walk to Praça do Comércio which we did on a couple of occasions.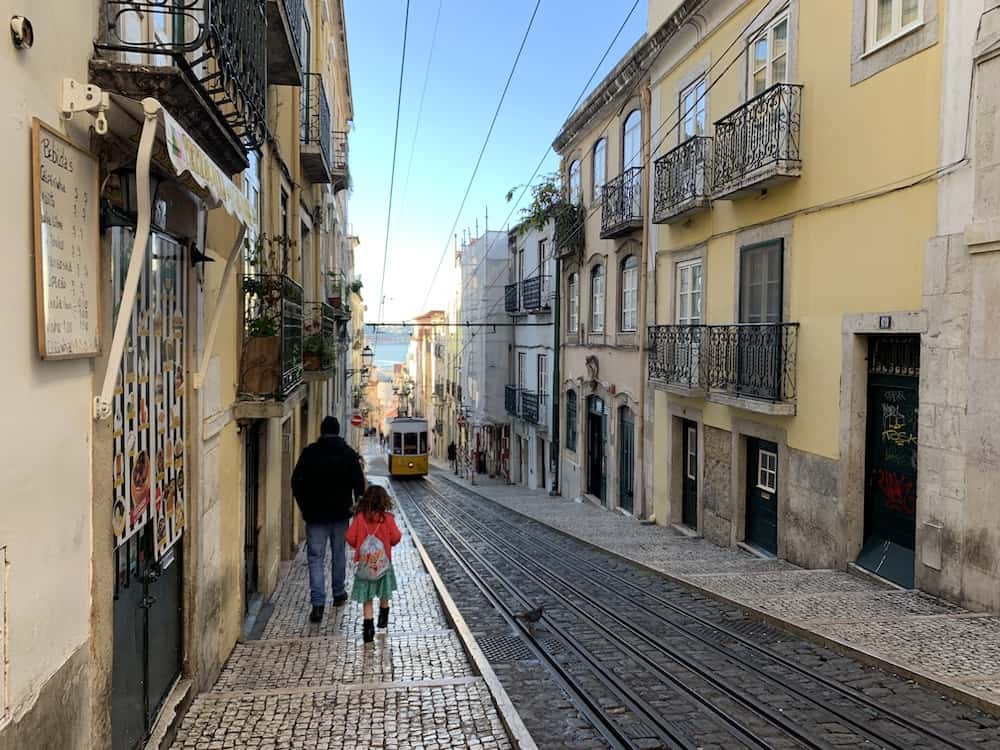 We found the city centre location worked really well. We had great access to the major sites and public transport links. It also meant that we could maximise the time we had available exploring the city.
Where to Eat in Lisbon with Kids
Eating out in Lisbon wasn't a huge part of our focus for this trip. Brook and Indie can be quite fussy and there is nothing worse than spending money on a lovely meal for them not to eat it.
We found that eating at local cafes worked best for us. The service was always friendly and welcoming, the bill would be around 20 Euros even with a large glass of wine, and the kids would eat their food! They just ticked so many boxes for eating out with kids that we stuck with it.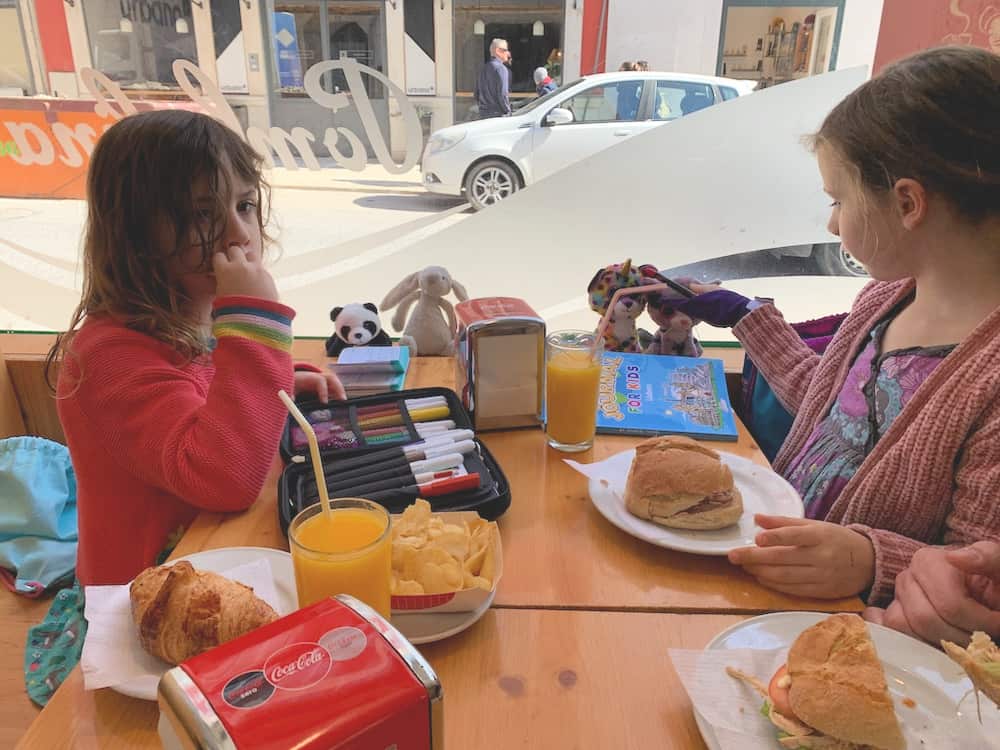 The restaurants were family friendly and the food was good, but the kids didn't eat what we ordered for them and the bill was considerably more expensive! I bet you are also wondering if we ate at the Timeout Market? Well the answer is no. I just didn't feel drawn to eating there with kids. It didn't seem very relaxing if I'm honest. Outside there is a cafe and a small play area which I thought would be great for families, but Brook and Indie felt the play area was a little young for them so we skipped that too.
Things to do in Lisbon with Kids
The thing we loved about Lisbon the most was exploring the city and learning all about its history. When I wrote the post 'things to do in Lisbon' I knew we had to visit and experience these places and more for ourselves.
Money Museum (Museu do Dinheiro)
Our first stop in Lisbon was the Money Museum. It was recommended to us by the Lisbon Tourist Office and I'm so pleased that they pointed it out to us. We had not planned to visit the Money Museum that day, but seeing as it was right next door and we had been told how great it was for kids we had to pop in.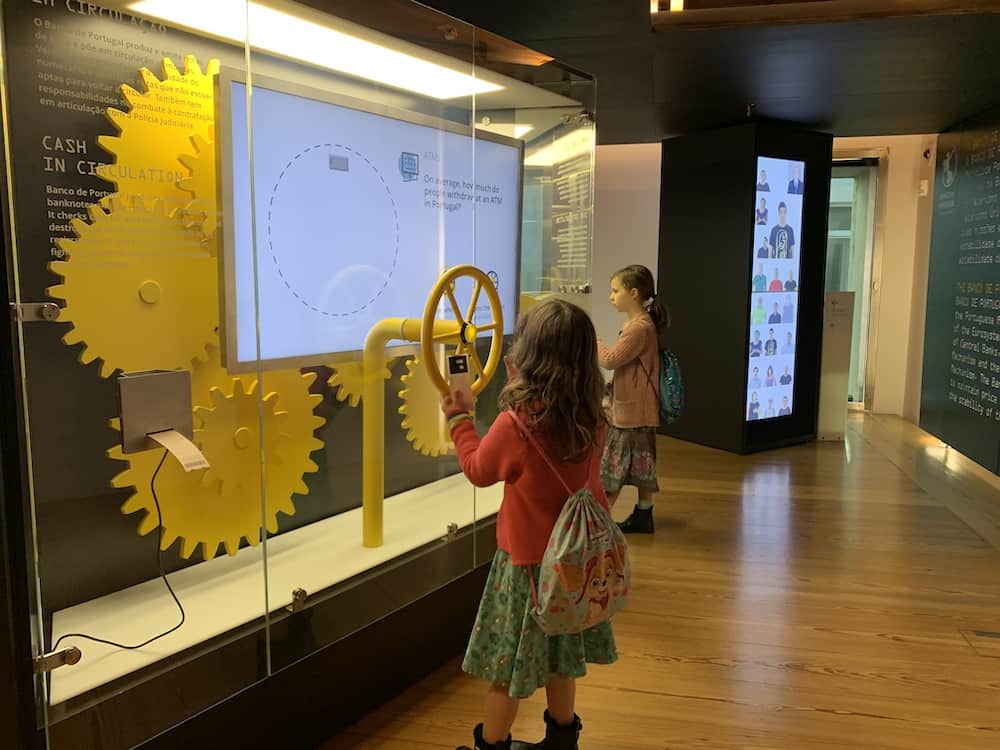 We didn't have any expectations at all about visiting here, but it was so much fun, especially for the kids. Nearly all the exhibits are interactive and hands on. We started off by trying to lift a gold bar, which is a lot heavier than you might think! We listened to Hermes, the Greek god of trade and barter, share his ideas on exchanging goods instead of money as well as seeing lots of rare examples of notes and coins from around the world.
We had so much fun creating personalised bank notes, catching coins on the augmented reality screen and learning lots of facts about money in general. I have a feeling that lots of families visiting Lisbon on a city break might miss the Money Museum, and that's a real shame. It's completely free to enter and it's right next door to the City Hall which in itself is a gorgeous building. The Money Museum is only a minute walk from the main square in Lisbon, Praça do Comércio. We spent about an hour here on the first day and Indie and Daddy went back again on the final day of our trip to give you an idea of the impression it made on us.
Lisbon Story Centre
I was very keen to learn more about the story of Lisbon so we stopped at the Lisbon Story Centre next. We had the Lisboa Card so entry here was included with this, but without it entry is 7 Euro per adult, 3 Euro for children and under 6 years old are free.
We were given audio headsets on entering the the exhibition and also warned that some children might find elements of the story upsetting. There is a video about the earthquake but we were told we could leave at any point which reassured us we could control the situation.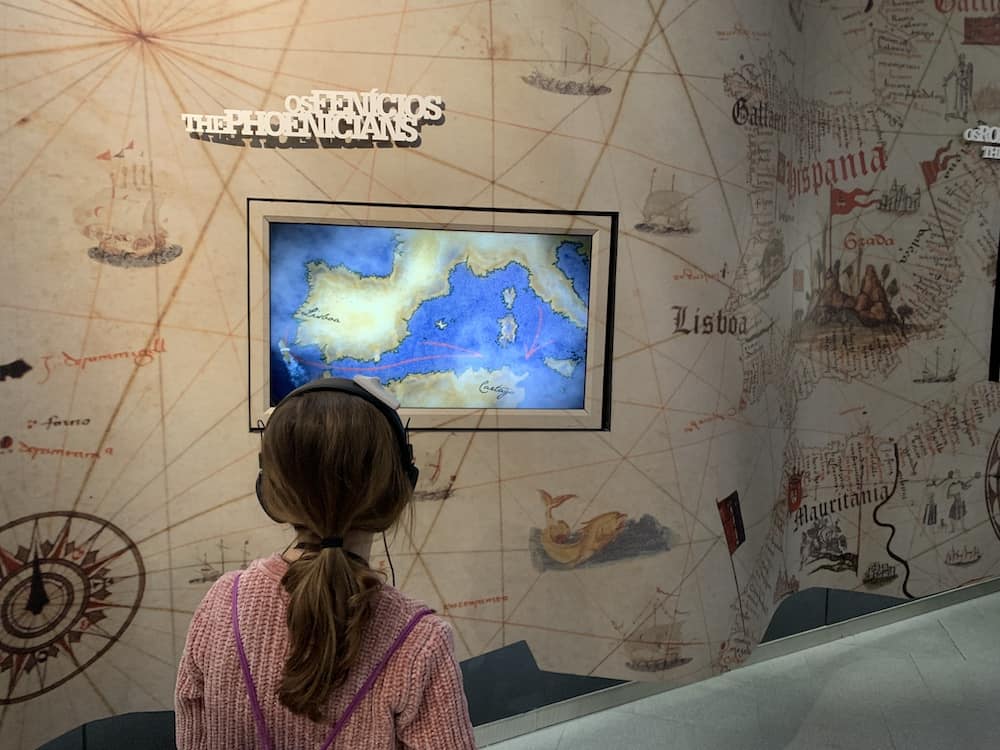 Lisbon's history is a very long one and the story begins long before the earthquake. We learned about the history of Lisbon from the beginning as well as the dramatic events of 1755. Unfortunately Brook and Indie were a little overwhelmed and we did skip the majority of the earthquake footage. In hindsight they were a little young, but we talked a lot about how this was an important historical event and moved the city forward in many ways.
The Lisbon Story Centre is well worth a visit, but if we were to visit the city again I think Daddy and I might take it in turns to go through the experience and let the children chase bubbles on around Praça do Comércio instead.
Rua Augusta Arch
The Rua Augusta Arch at Praça do Comércio is not only symbolic of the city's reconstruction but it's also just incredibly beautiful against the blue skies and yellow buildings. We loved admiring it from the square, but we we walked through the arch we also spotted an entrance that suggested we could go inside.
I suspect that, given the lack of tourists we found inside it, that people don't realise that you can go to the top. This attraction was also included in our Lisboa Card, but without it tickets are 3 Euro and under 5's are free.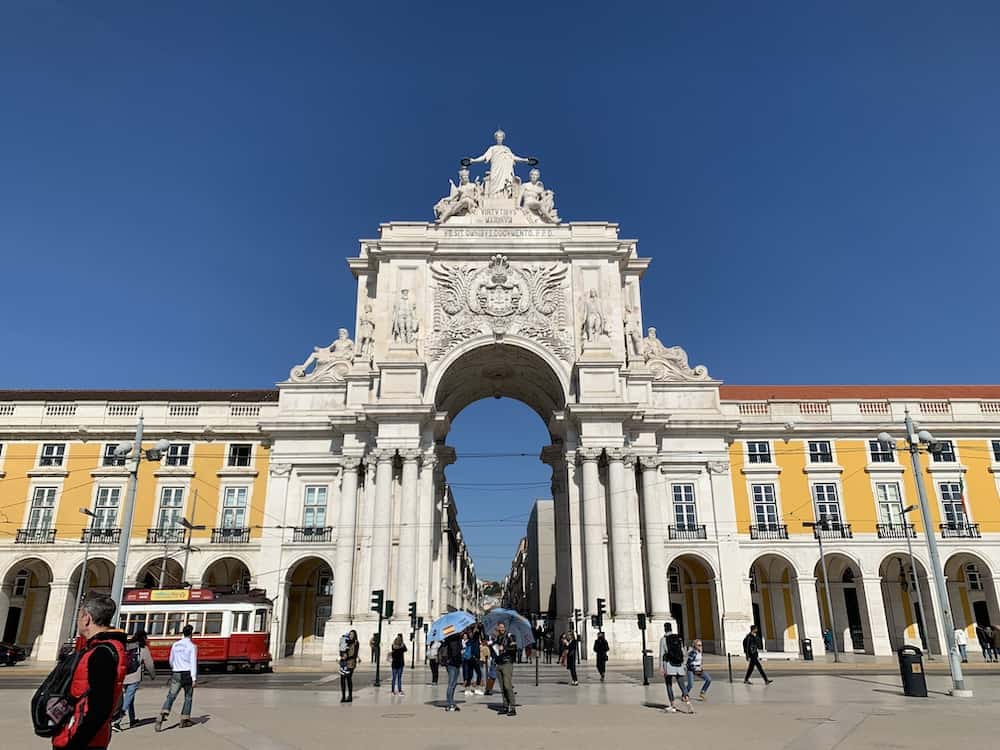 This activity worked really well for us as it didn't take a lot of time to visit. Brook and Indie were still a little tired from travelling the day before so we were being mindful of the time spent exploring on the first day. We all loved the views over Praça do Comércio and the streets of Lisbon and our first glimpse of those famous terracotta roof tiles the city is famous for.
Getting around in Lisbon
There are so many options for getting around Lisbon which worked so well for us. Lisbon is a wonderful city to explore by foot, and Indie and Brook were happy to take a stroll while they were feeling energetic. We couldn't ignore the fact that Lisbon has quite a few hills and the girls did get tired with all the sightseeing.
The Lisbon trams are a really fun way to get around with kids, but Indie and Brook did get a little overwhelmed when they were busy. We'd suggest using them at off peak times only, but you have to ride at least one while you are in Lisbon.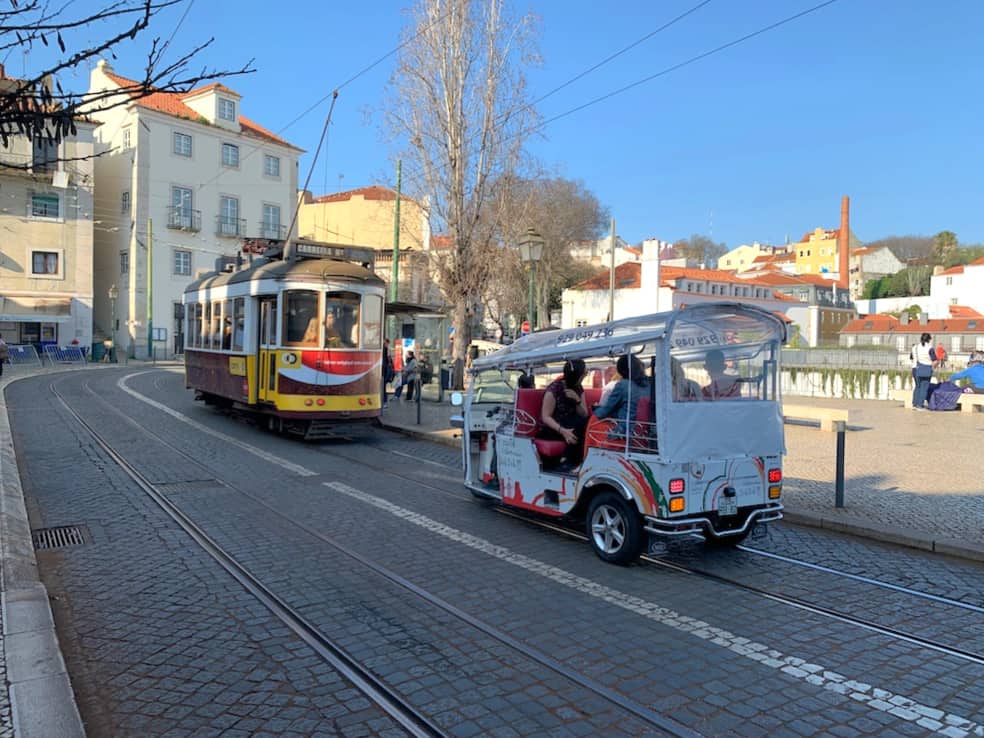 The buses are also an excellent mode of transport and we used them to visit the Jeronimos Monastery and the Belem district. We also visited the Parque das Nações area which is a must for families as you'll find the Lisbon Oceanarium and the Interactive Science Museum!
We had the Lisboa Card which also included access to the public transport system, so trams, buses and trains were all included.  We really appreciated having this flexibility and would definitely recommend buying this tourist for your time in Lisbon if public transport is going to feature in your trip.
We also used Uber a few times during our trip to Lisbon and it was so affordable! It's a great way to and from the airport into central Lisbon. We also used it when there wasn't a direct transport link or we just needed the journey to be a little quicker because the girls were tired. If you get caught out, definitely don't be worried about booking an Uber!
The Pharmacy Museum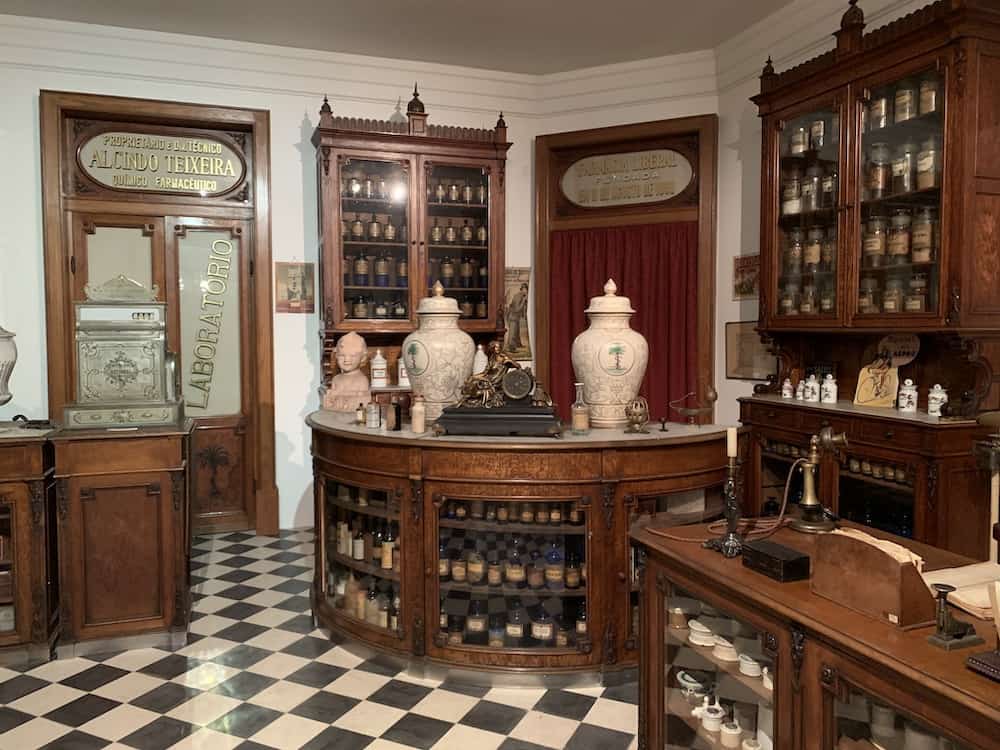 I decided to explore Biarro Alto while Daddy and the girls were taking a rest at the apartment, and I stumbled across this museum. Out of curiosity I popped into the pharmacy museum for a quick look around. It's not necessarily family friendly, but if it's a subject area you are interested in it's worth popping in. I wasn't there long, but it was interesting to see how pharmacy has changed though the years through the museum displays.
Pastel De Nata Class
I'd heard so much about Lisbon's famous Pastel de Nata, that I wanted to take our experience of this famous local treat to the next level. Before our visit to Portugal I arranged for us to do a Pastel de Nata cooking class with Lisbon Cooking Academy. Brook and Indie love to cook, and this seemed like a wonderful way to experience the local food.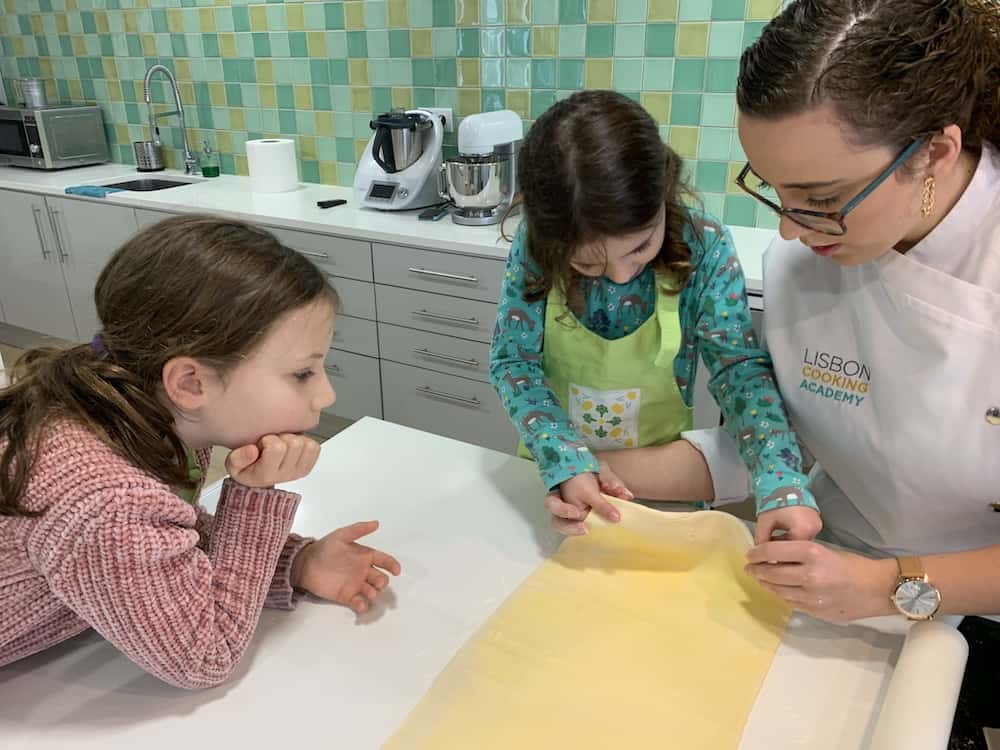 We had so much fun together doing this as a family! It's quite a skill to make Pastel de Nata and there's so much history to this famous tart. Not only did we learn how to bake it but we really got to appreciate how important its story is to the city of Lisbon.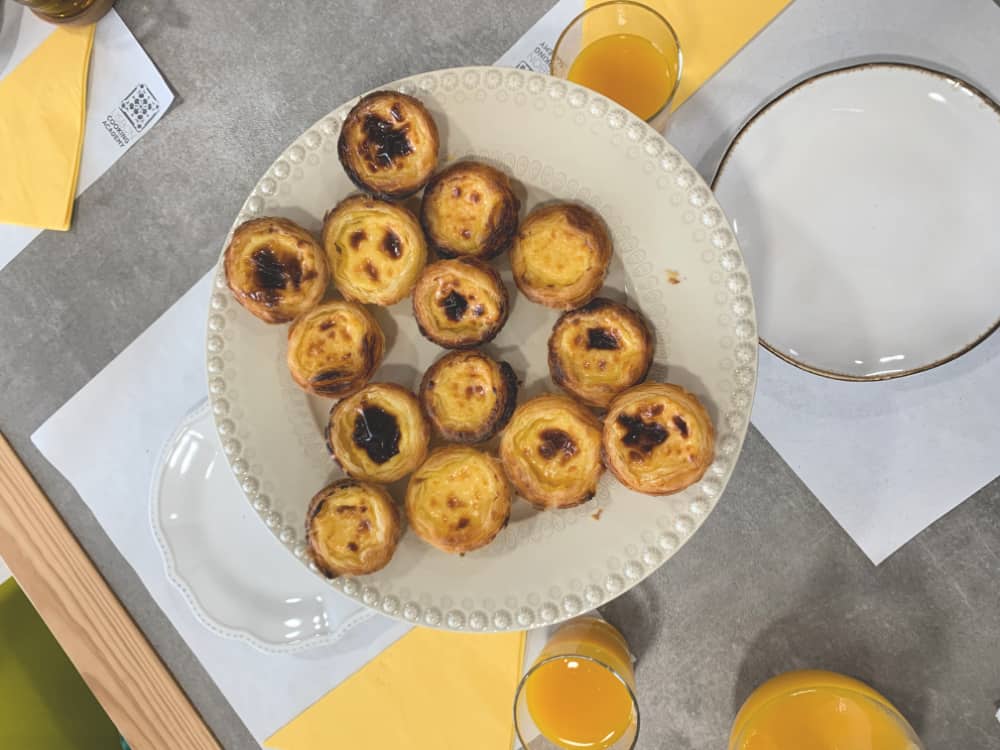 The team were not only great at teaching us the skills we needed to make this delicious tart and sharing it's story, but they were also wonderful with the girls, making it a great family experience. It really added something unique to our February half term trip to Lisbon and we also got to take away lots of freshly baked tarts, which was a huge hit with the whole family!
Castelo de Sao Jorge
The Castle of Saint George was also high on our list of things to see in Lisbon. Brook and Indie loved exploring the castle walls and we all enjoyed the views over the city.
Unfortunately entry here isn't included with the Lisboa Card, but it's still worth the 20 Euro entry fee for families. You can explore the entire castle walls, but we didn't manage to motivate Brook and Indie to do this. Older children wouldn't have an issue though.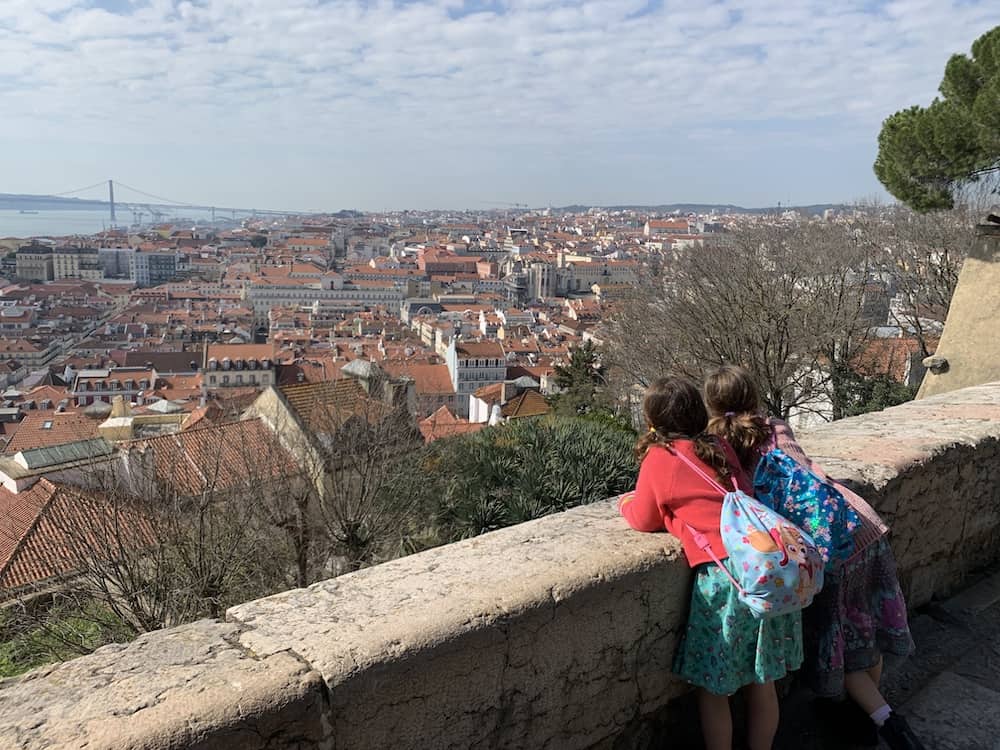 The surrounding area is also a little quirky and fun to explore. We spotted buskers playing music from their window, and you could show your appreciation by dropping a few coins in the bucket dangling from their window. We also ate at a cafe that was the inside of a tram. Yes, it was very touristy but it was fun and the food was nice.
Tram 28 takes you to this area, and it is on a steep hill by definition! We actually took Uber to the castle and caught the tram back down into the city. This worked really well as the queues are not nearly as long for the downhill journey!
Carmo Archaeological Museum
We managed to jump off the tram at a stop near Carmo Archaeological Museum. I was super keen to visit here as it was a significant location in the Lisbon earthquake and was shown in the footage at the Lisbon Story Centre.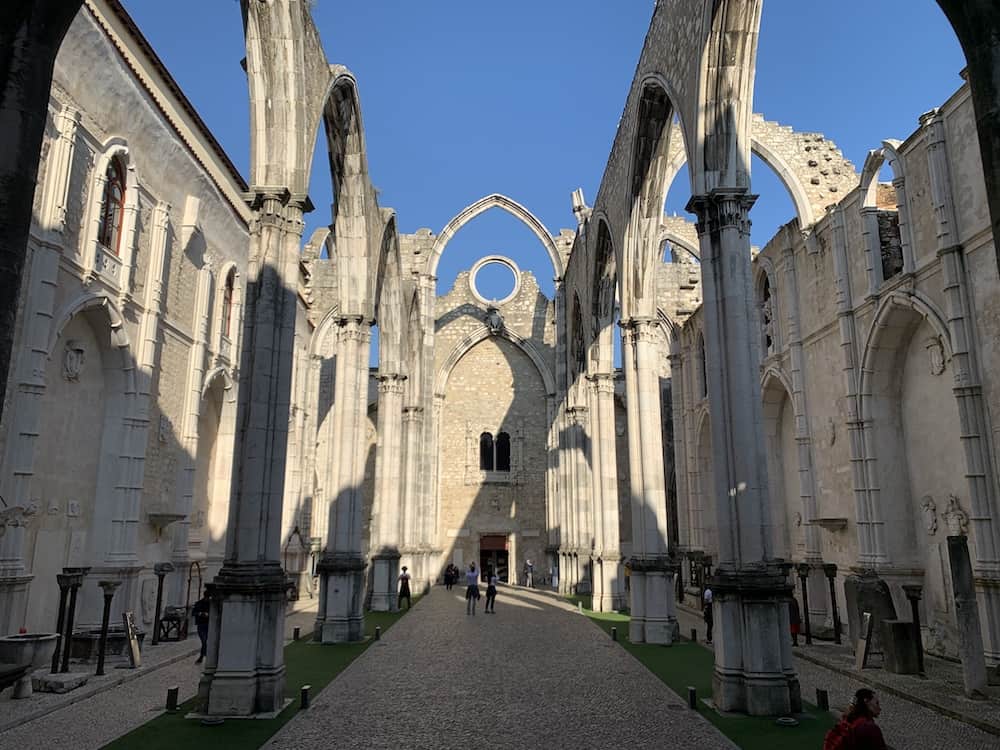 For Indie and Brook it might have been wise to visit here before the trip to the Lisbon Story Centre as they recognised it straightaway and the story of the earthquake really had an effect on them. I lost account of how many times I was asked if there were still earthquakes in Lisbon! The unusual thing about that event is that Lisbon isn't on a fault line so it really isn't something that would usually happen.
It's a beautiful, historic site and well worth a visit, but we would have timed our visit differently if we'd have realised the effect it was going to have on the kids.
Jeronimos Monastery
The Jeronimos Monastery is a must see National monument and UNESCO site in Lisbon, and we all throughly enjoyed our time here. Brook ad Indie loved it, and it surprised me just how much they enjoyed exploring the beautiful buildings.
It was the monks here who first created the recipe for Pastel de Nata which was later sold when they fell on hard times. The architecture is beyond stunning, and the girls loved having their cameras and notebooks to hand so they could record their visit here themselves.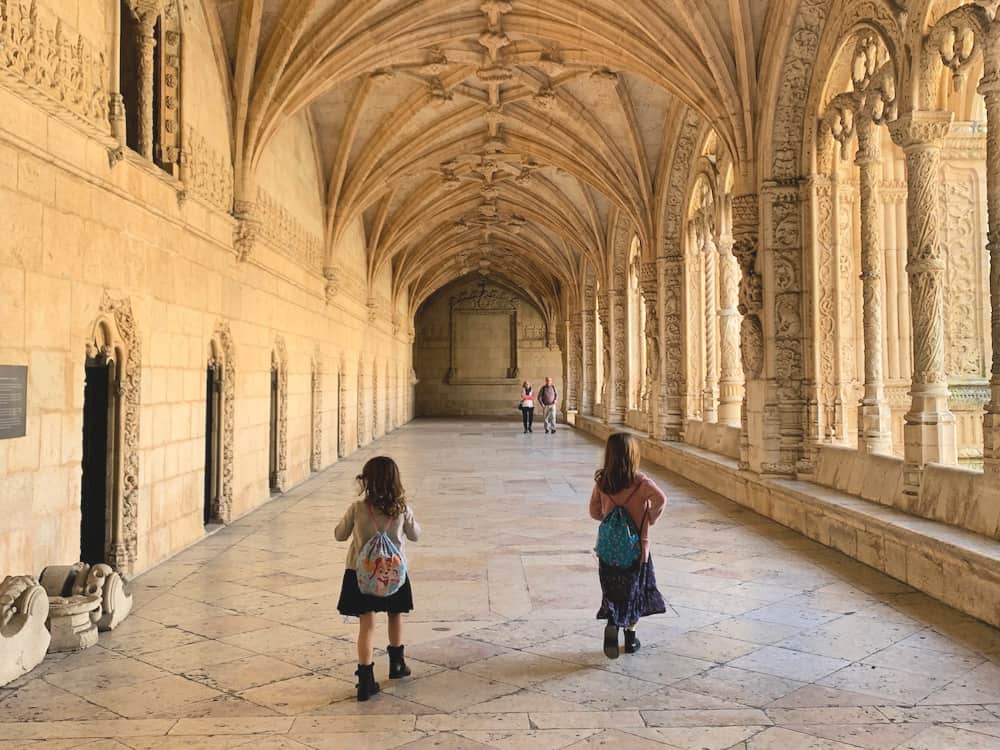 Entry here is included with the Lisboa Card and we were also able to join the fast track queue so we were able to skip the lines completely. I'd allow a good few hours to fully appreciate the Monastery as we spent more time here than we thought we would.
Monument of the Discoveries
Whilst in Belem we also visited one of the more modern historical sites, the Monument of the Discoveries which sits on the edge of the Tagus river. The carvings on the outside of the monument celebrate Portugal's famous explorers. There's also a cultural centre inside which we visited to learn a little more about this part of the city's history.
We all took the lift to the top to enjoy the view over the river and Belem. The girls were given a viewing mirror so they could enjoy the view over the high walls safely. Daddy wasn't keen to spend too long up here as his fear of heights was getting the better of him but I did manage to get a shot of the compass below before we had to leave.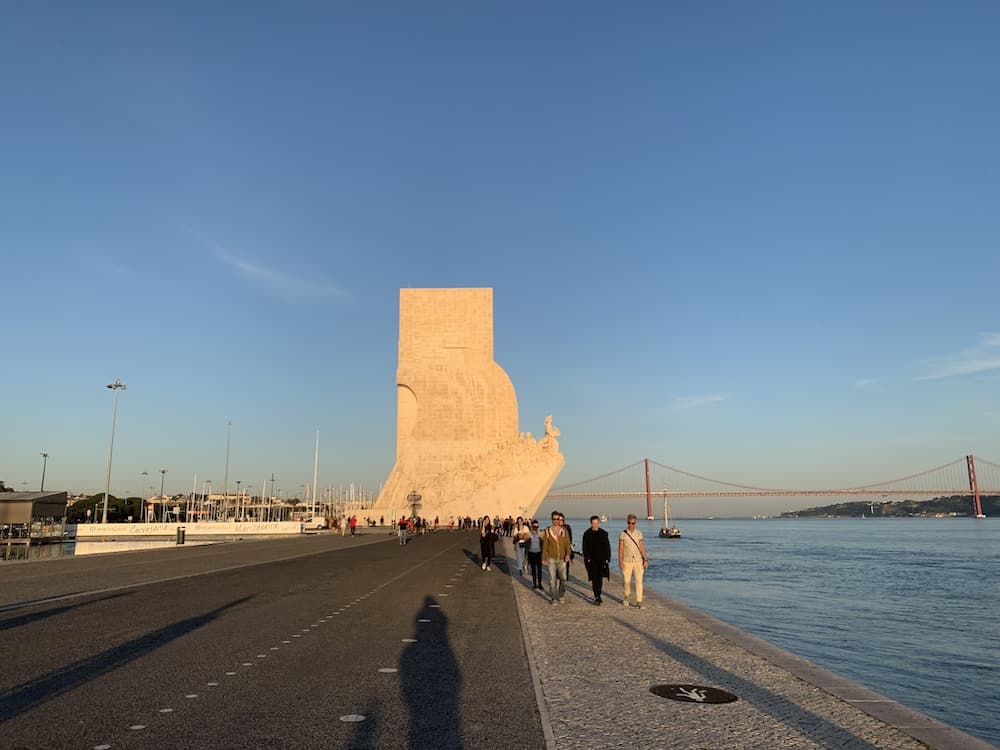 The Belem Tower is also near by, and one of my regrets from our trip to Lisbon is not making time to go inside. It might be an idea to visit Belem Tower first, then the Monument of Discoveries and then go to the Monastery last as that is closest to the transport links.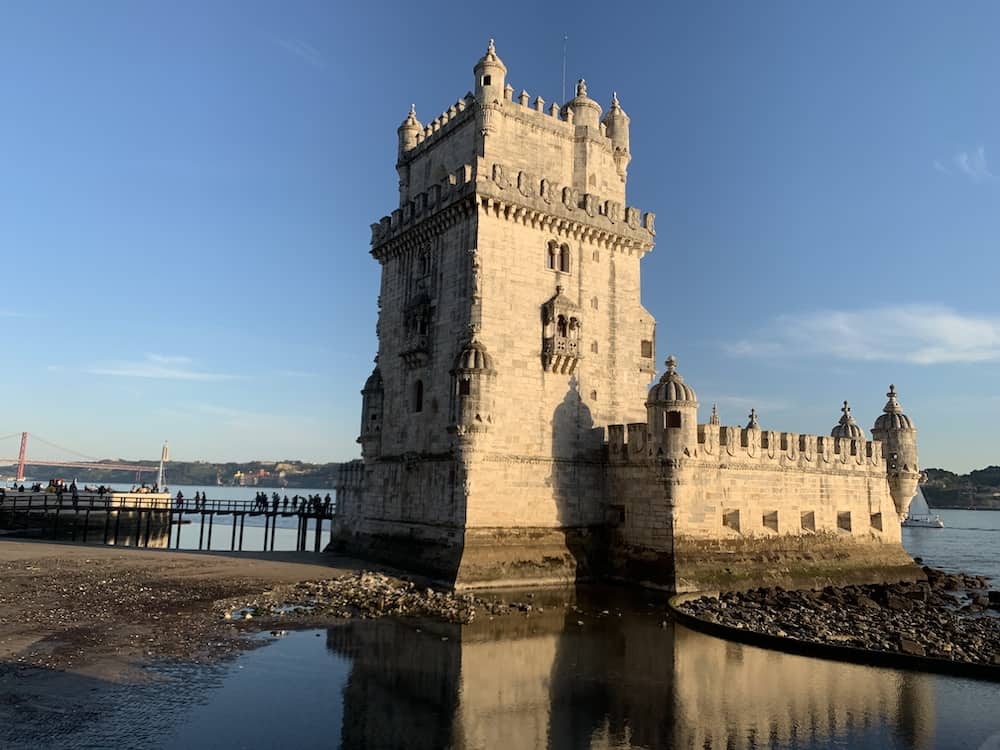 Lisbon Oceanarium
We devoted a day completely to child friendly activities, as it was only fair to Brook and Indie after all the sight seeing we had asked them to do. Our first stop was the Lisbon Oceanarium and you simply have to go here, regardless of whether you have children or not. It is without doubt one of the best aquarium's we have been too from the Forests Underwater by Takashi Amano to the ONE, the Ocean as you never felt it exhibition.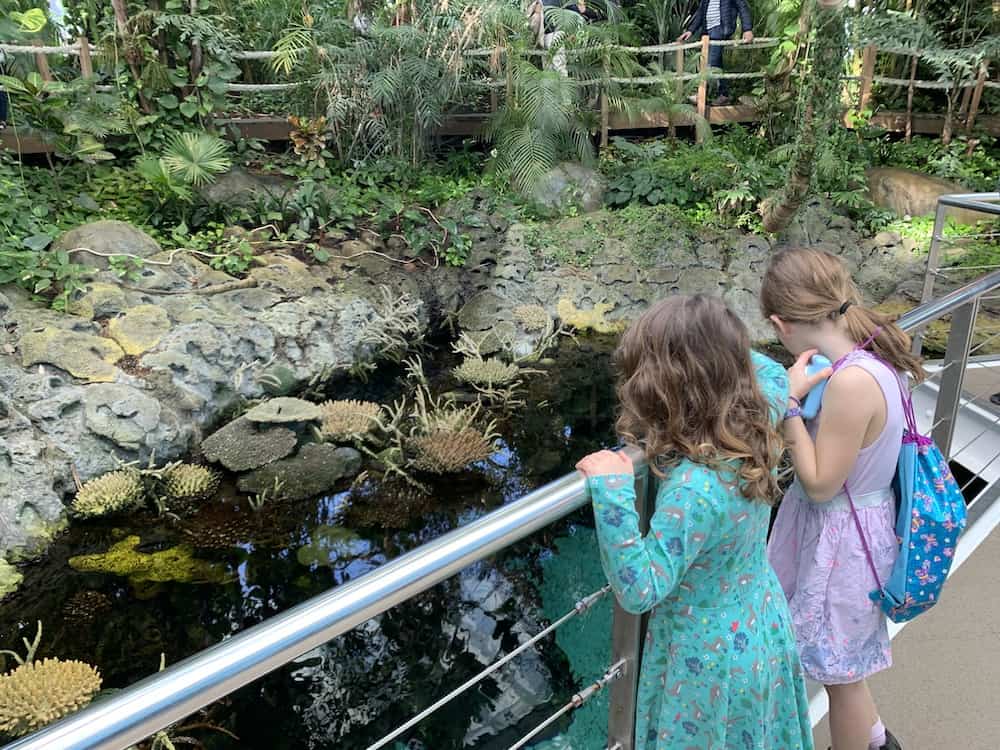 We came away feeling more connected to the ocean and more aware of the issues we are facing if we don't take better care of the planet. Their collection of marine and wildlife not only includes underwater species but also otters and penguins which we all enjoyed seeing. There is also a hands on exhibit specially designed for children and raising awareness of plastic and pollution that we really struggled to pull Brook and Indie away from.
Pavilion of Knowledge
When we did manage to leave the Oceanarium, the next stop was the Pavilion of Knowledge – the interactive science museum, and we knew this was going to be a very big hit with the kids. In a way I'm pleased we didn't go here first as I think we would have really struggled to go to the aquarium afterwards!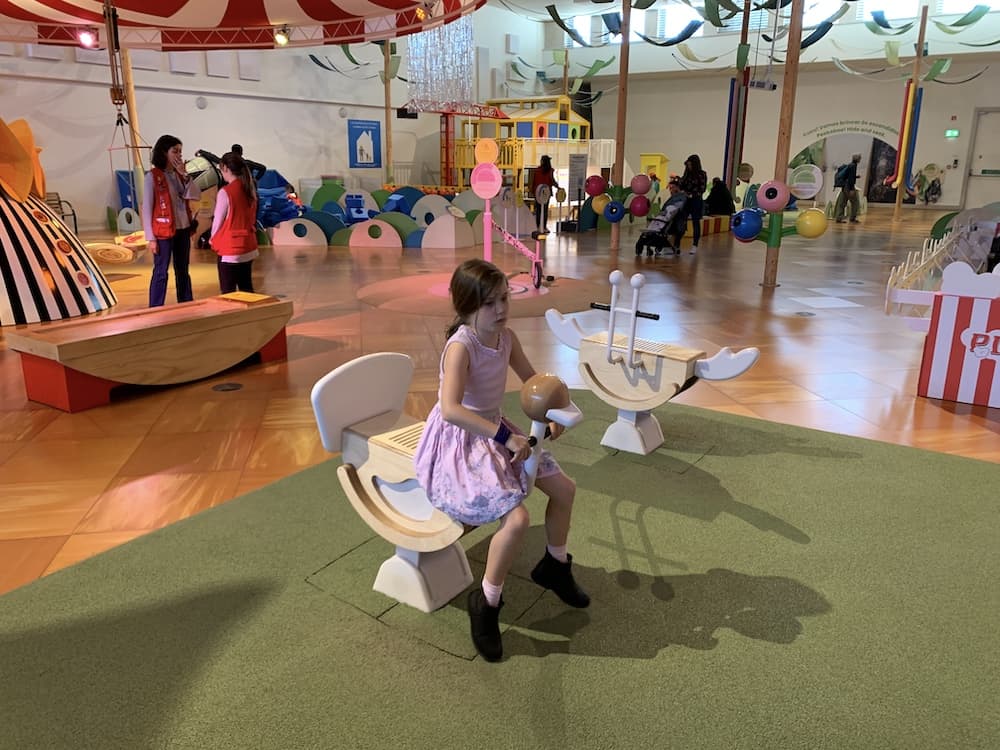 All the exhibits are hands on and designed to help children understand how science and technology effect the world around them from the tightrope bicycle to the velcro wall you can stick too in a special suit. The kids flew from one activity to the next without a single moment to get bored or fed up. Their biggest challenge was deciding what to do next, tackle the climbing wall or inflate the hot air balloon!
If you are visiting Lisbon with kids a highly recommend a visit here, as young children will love it and it really is worth the 30 minute bus journey out of the centre of Lisbon and all the fun you will all have.
Lisbon Cable Car
Another activity I was keen to do was take the Lisbon Cable Car. Unfortunately not everyone else wasn't quite so keen! Daddy wasn't jumping at the chance because of his fear of heights and the girls were not going to leave the Pavilion of Knowledge anytime soon, so I went on the round trip by myself.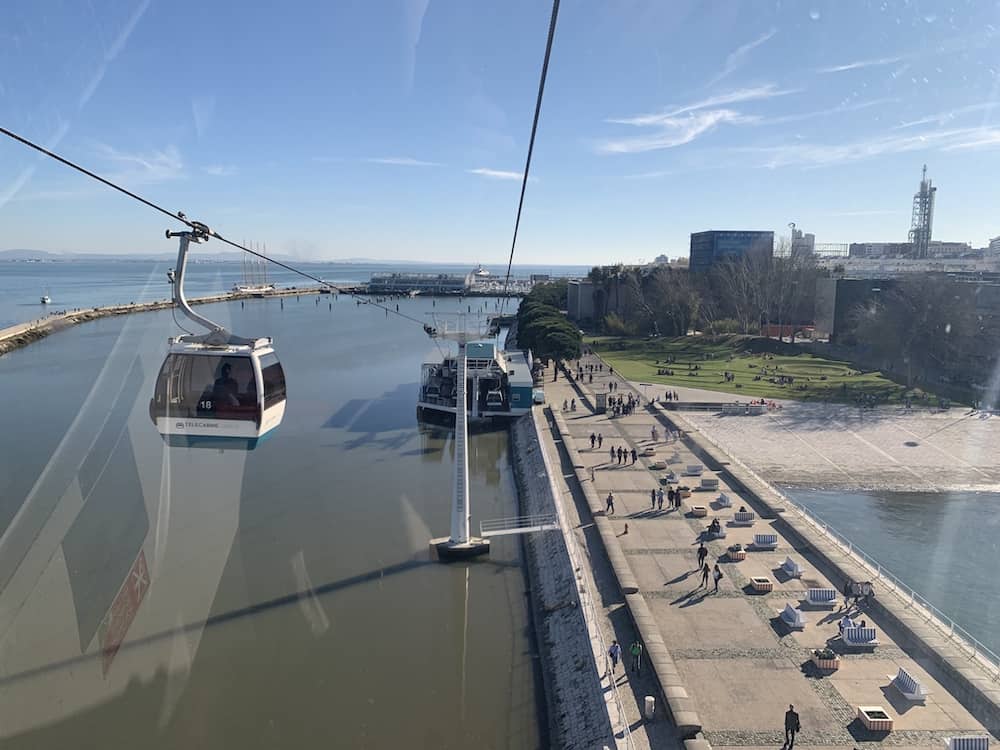 I have to confess I quite enjoyed a moment to myself taking in the views across the river after a busy few days in Lisbon with the family. I took the round trip, but you can get off and explore if you want too, but I needed to get back to the family. It's a wonderful way to enjoy Lisbon and at only 6.50 Euro it's very affordable. I honestly think the family missed out, but I guess they'd argue otherwise.
We took this trip before any travel restrictions were in place and before local measures were put in place to tackle Coronavirus. If you are thinking of visiting Lisbon or any of the attractions I've talked about here, please do check local travel advise first and visit the relevant websites for their most up to date coronavirus policies.
When you feel confident to travel with the family again, we highly recommend putting Lisbon high on your list of places to visit as we made some incredible memories here that we treasure even more now since the ongoing global pandemic.