Collaborative Post  
Whether you prefer understated silver jewellery or luxe looking gold, or like a mixture of the two, there are certain things you can do to make your treasured trinkets continue to sparkle and shine, even after years of wear. And the best bit – they're quick and easy to implement, ensuring your jewellery will remain tarnish free!  Read on to find out how to keep your most precious pieces of jewellery looking their best.  
How to Clean Your Jewellery
If your gold and silver jewellery aren't embellished with gemstones or pearls, they can be washed in warm water with a mild detergent whilst using a soft bristle toothbrush. Once washed, dry each piece with a soft lint free cloth. Avoid using paper towels to dry your jewellery as it can scratch the precious metals.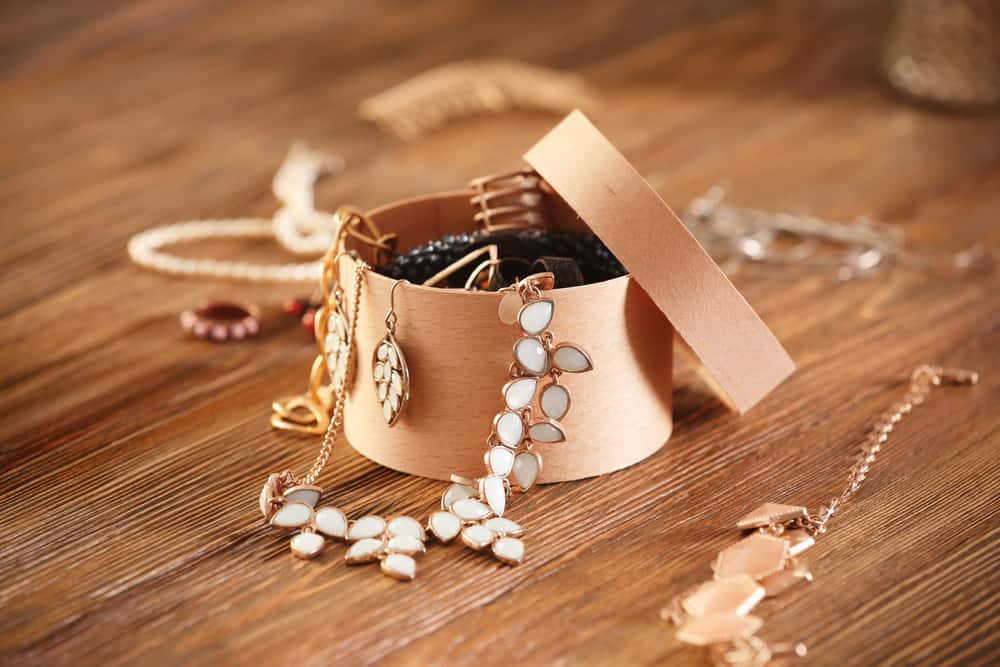 If your silver jewellery needs a bit more TLC, you can use a polish specifically designed for silver like Silvo – avoid using household polish as this will further tarnish your jewellery.
Using a diluted ammonia solution is a great way to revive your gold jewellery pieces. Make sure to apply the solution using a cotton bud rather than a bristle to avoid scratching the metal.
Jewellery that's embellished with diamonds and gemstones can be cleaned using a mixture of Alka Seltzer and water. Simply let them soak until the fizzing stops and then use a soft cloth to pat them dry.
If you are a pearl lover, it's important to wipe them down after every wear to avoid yellowing from body oils or perfumes.
How to Wear Your Jewellery
We all know that layering jewellery looks effortlessly chic – bangles and bracelets are an easy addition for any wardrobe and a combination of necklaces adds an air of nonchalant cool on a night-out – but there are some simple things you can do to help your everyday pieces look shiny and new.
It can really help to protect your jewellery if you take it off when applying lotions, hairspray, or perfume, and ensure your skin is completely dry before putting them back on.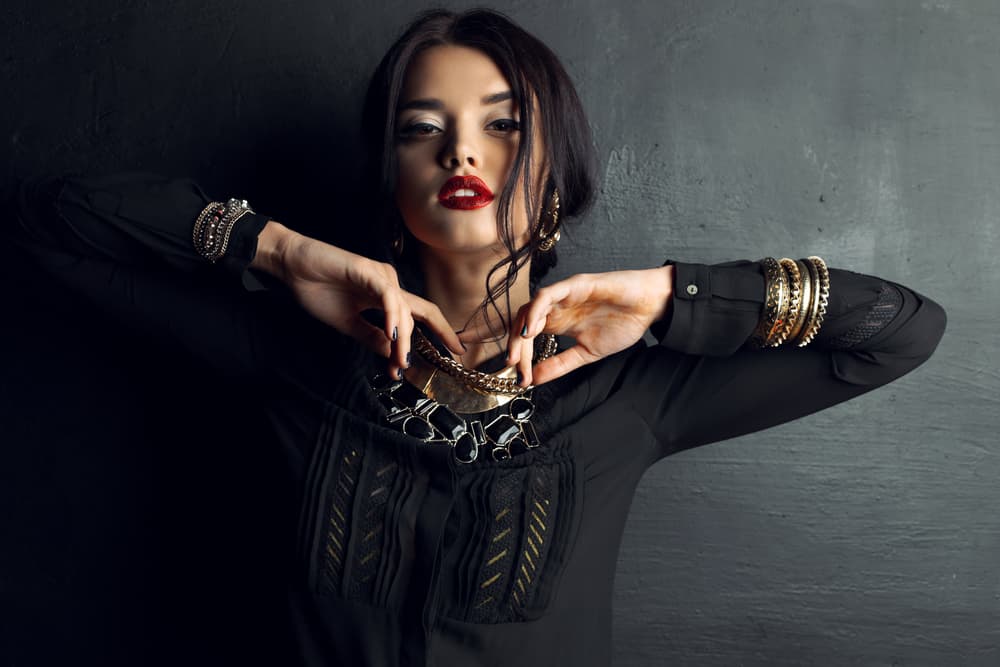 If your jewellery contains gemstones try and avoid too much exposure to sunlight as it can cause them to dull. Similarly, try to avoid wearing different diamond pieces next to one another, as diamonds can scratch other diamonds.
How to Store Your Jewellery
Avoid leaving your jewellery on chemically treated services or on wood as it can stain or speed up the tarnishing process. Instead, after taking off your jewellery, give it a quick wipe with a soft lint free cloth, and place in an airtight jewellery box. When storing necklaces and bracelets with a clasp, ensure they are fastened to avoid them becoming tangled.
If you're taking jewellery on holiday with you, storing them in soft pouches will help keep them looking their best – and always store separately to avoid them scratching each other.
Most importantly, jewellery is designed to be worn and loved, not left languishing in a box – so wear those diamond earrings to the office, stack those rings on every finger, you can even wear a tiara to brunch if you want to and if you use these jewellery care tips they will be looking their absolute best too!