If you are looking for things to do in Lisbon, I promise you that you are not going to be disappointed.  Lisbon is one of the most interesting and vibrant cities to visit in Europe making it not to be missed.  We are going to talk about where to go and what to do so you can have the very best cultural experience during your visit to Portugal's capital.
If you love experiencing new cultures and have a passion for European history, you might be interested to know that Lisbon's story predates London, Paris and even Rome.  The city's ornate architecture and impressive landmarks are bound to delight, so lets scrape below the surface and get you fired up for your trip to Lisbon.
Things to do in Lisbon
Torre de Belem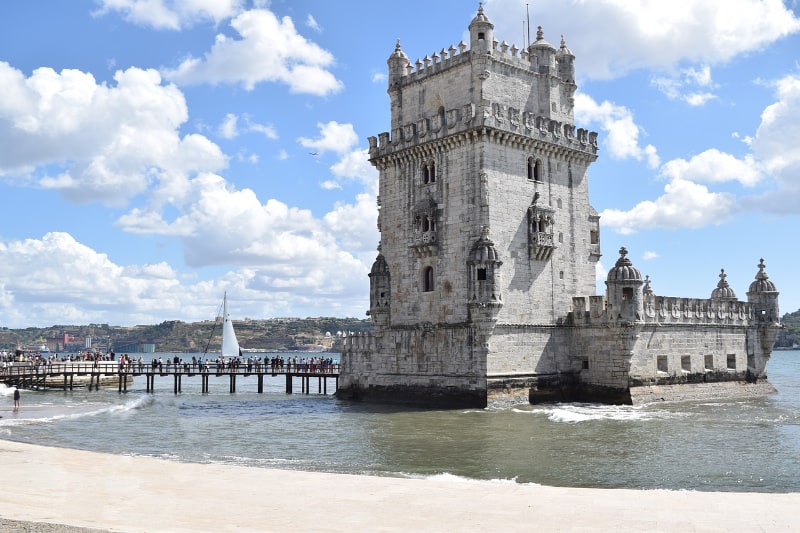 A visit to the Tower of Belem will help you understand some of Lisbon's prestigious history as a significant trading port and its long standing relationship with the sea.  You will find it standing proud on the banks of the Tagus River with it's beautifully ornate turrets and striking white architecture.
Pastel de Nata & Local Cuisine
Sampling the local food is a huge part of any cultural travel experience.  The Pastel de Nata, for example, is more than just an egg tart.  Originally made by the monks who lived in the Jernoimos Monastery, they were forced to sell their secret recipe to raise vital funds when they were forced to leave their home by the monarchy.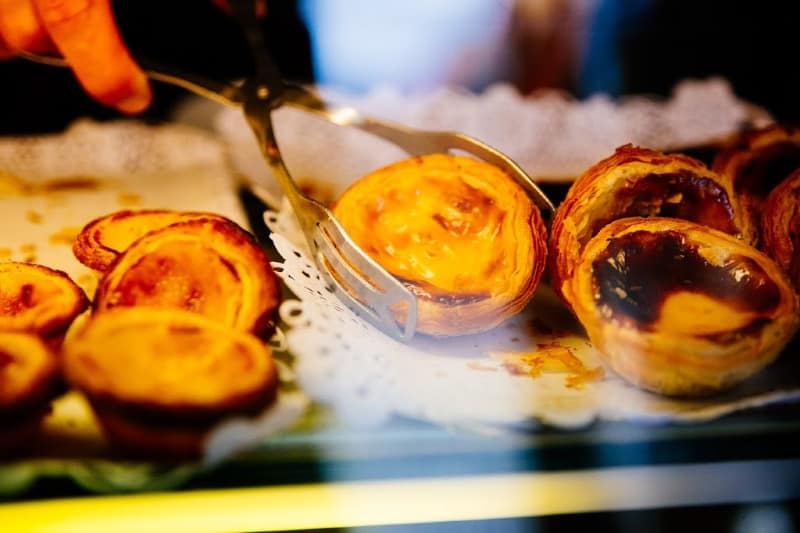 You can learn more about the story of their famous sweet tart and other local delicacies like the Portuguese Moelas by joining one of the food tours available in the city, and visiting famous local food destinations like the Belen Patisserie and sample this famous tart.
Final recommendation: make sure the tour you pick has recent good reviews and always privilege quality over quantity in the online offers.  If you find a food tour guided by a local that's a big plus!
Jeronimos Monastery
After you have enjoyed the Pastel de Nata, you will be keen to take a look at the place where it was born.  The beautiful Jeronimos Monastery is beyond breathtaking with its impressive design and features.  Now a UNESCO site,  the monastery was funded by the Portuguese explorer Vasco da Gama, and the wealth he acquired from the spice trade through the city.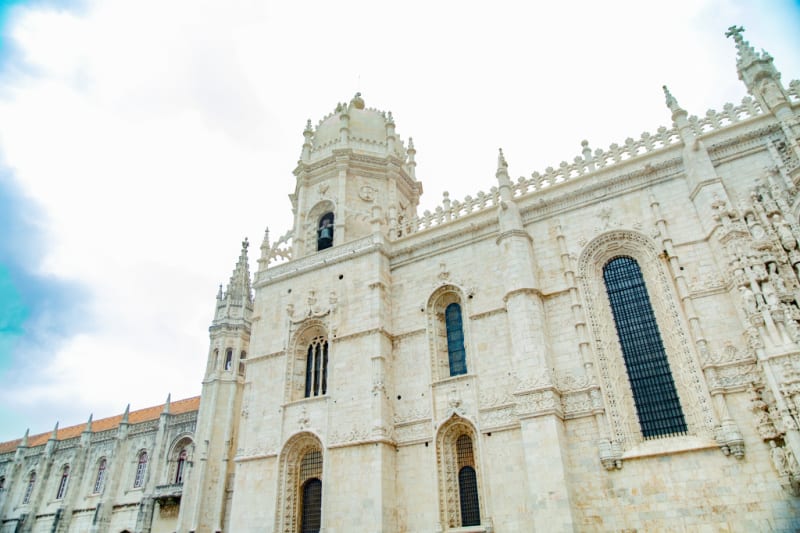 He famously spent his last night in prayer inside the monastery before his epic voyage of discovery to the Orient.  You can find out more about this and other tales of the sea at the National Maritime Museum which you will also find at the Jeronimos Monastery.
Monument to the Discoveries
At some point during your visit to Lisbon you are bound to stroll along the Tagus River and I'm certain the Monument to the Discoveries will stop you in your tracks.  You can climb to the top of this modern landmark to enjoy views over the river and the Mapa Mundi below which celebrates the many routes of discovery taken by Lisbon's famous seafarers.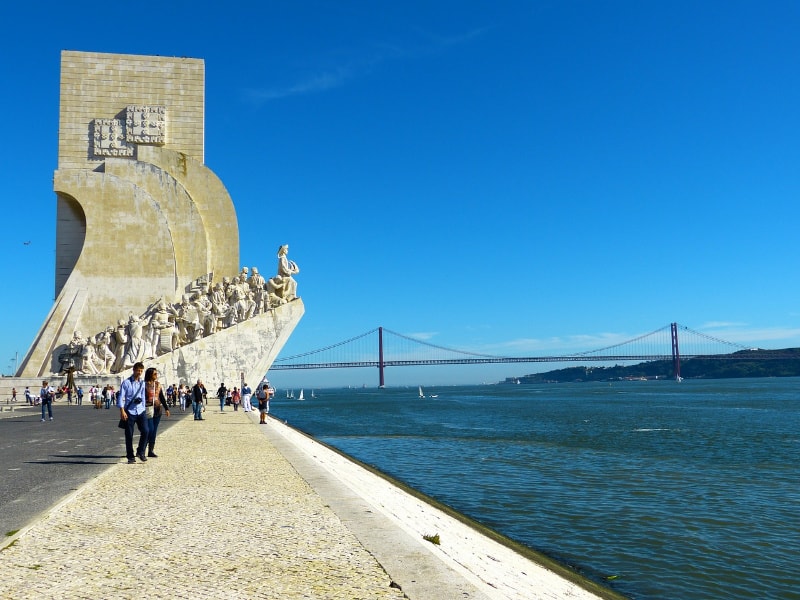 Lisbon Story Centre
A visit to the Lisbon Story Centre should be on your list of things to do in Lisbon if you are going to understand the major events that have shaped the city you see today.  In 1755 the capital of Portugal experienced a devastating earthquake leaving 85% of the city destroyed.  At the Lisbon Story Centre you can experience first hand the tremors of the earthquake and the story of how the city was rebuilt.
Lisbon Cable Car
If you want one of the best views of Lisbon, take a ride on the city's cable car above the Tagus River.  Not only will you enjoy wonderful views of the beautiful city but you will also get to enjoy the best vantage point of the Ponte Vasco da Gama, famous for being the largest bridge in Europe.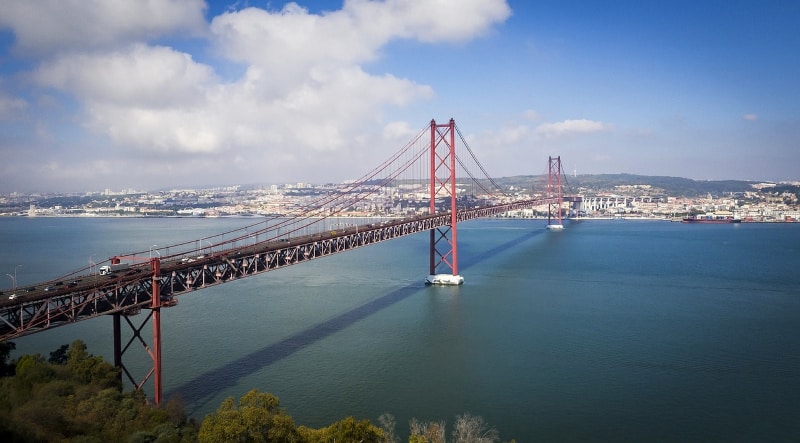 Oceania
The city of Lisbon celebrates it's relationship with the sea in as many ways as is humanly possible.  It makes sense to add an aquarium to that list and a visit to Oceania is essential.  Here you can enjoy hundred's of under water species living in perfect harmony together in this different view of sea life.
Museum of Art, Architecture & Technology
Lisbon is a city that has many strings to it's bow many of which are celebrated in the Museum of Art, Architecture & Technology, a modern building filled with interesting exhibits from Lisbon's past and present.
Rua Augusta Arch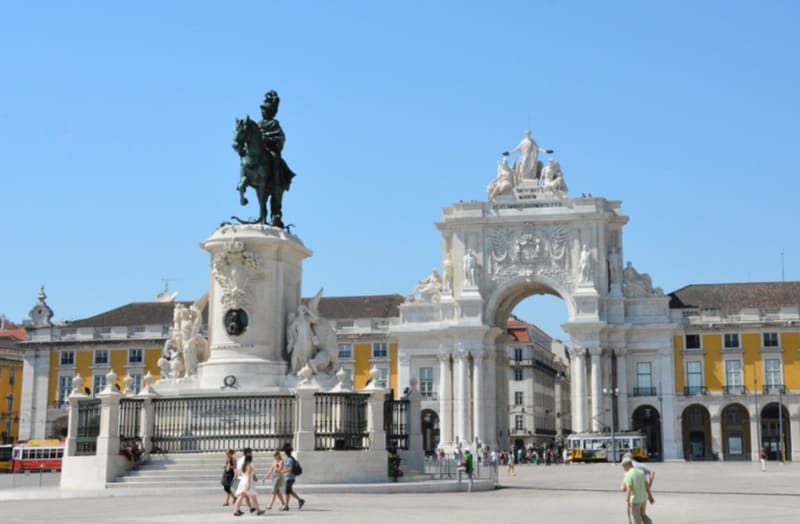 The Triumphal Arch that you can find in Praça do Comércio is an architectural celebration of Lisbon's swift reconstruction following the 1755 earthquake.  Figures representing Glory, Valour and Genius proudly look over the square from this prominent landmark.
Alfama
A visit to Alfama will give you a glimpse of what Lisbon was like before the events in 1755.  Largely unaffected by the earthquake, here you can explore the original cobbled streets whilst browsing the many cafes, bars and artisan shops now in residence.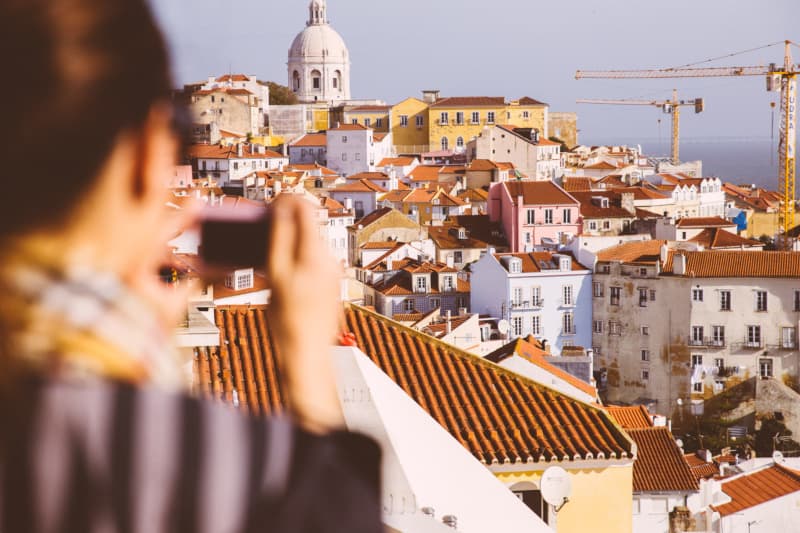 Famous for its village atmosphere and many summer street parties, it's also home to Lisbon's Cathedral.  You can climb the romanesque towers whilst learning more about the story of how Lisbon was liberated from the Moors during the second crusade.
Fado Museum
Fado is the traditional music genre of Portugal and was born in the bars and alleyways of Alfama.  A visit to the Fado Museum is highly recommended, followed by a trip to a Fado Bar to enjoy the local artists – Fadistas – perform.  Fado is musical storytelling at it's best, sharing the journey of working class Lisbon and their strong connection to the sea.
National Azulejo Museum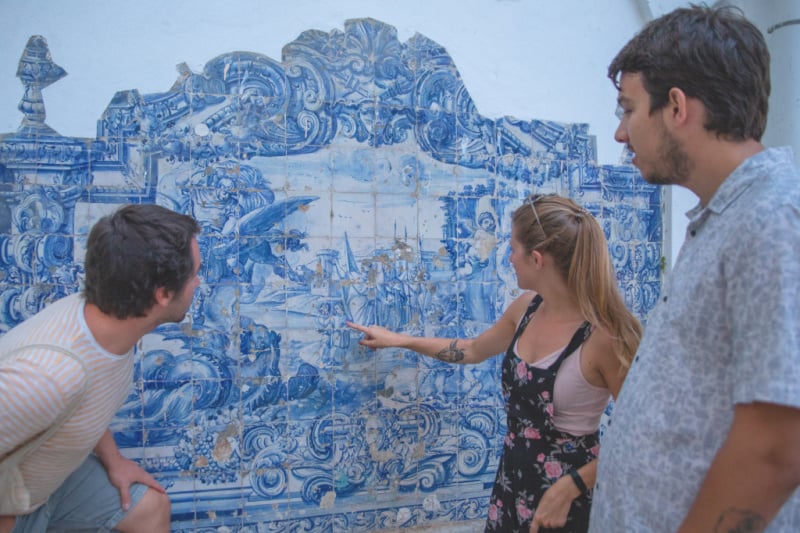 A lot of homes and buildings all over Lisbon are decorated with beautiful and ornate tiles.  Locally this is known as azulejo, and the patterns and pictures tell many stories about Lisbon's capital.  To find out more about this fascinating part of Portuguese culture, stop by at the National Azulejo Museum.  You will learn a great deal about this artistic craft and get a chance to enjoy the many stories they have been used to tell  from as far back as biblical times, to the more modern chapters of Lisbon's life.
Fronteira Palace
You will find some of the best examples of azulejo at Lisbon's Fronteira Palace as well as the stunning gardens and fountains that make the perfect setting for enjoying a stroll in the sunshine.  A visit to this popular local attraction  will also allow you to go inside the palace and enjoy the impressive art gallery.  You will  also be able to learn more about the marquises of Fronteira, who played a significant role in the history of Portugal.
Castelo de São Jorge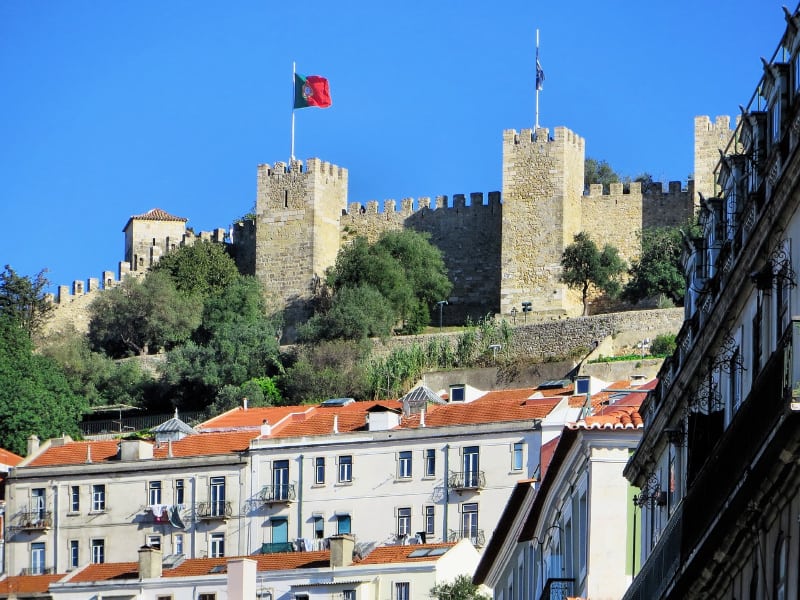 No visit to Lisbon would be complete without a visit to the Castelo de São Jorge, the city's famous National monument.  There is much to explore at this 11th century Moorish citadel, and you will certainly not be disappointed with the views over the red tiled rooftops of Lisbon sitting against the backdrop of the Tagus river.
Calouste Gulbenkian Museum
There is no shortage of museums when it comes to things to do in Lisbon, and one of the most impressive is held at the Calouste Gulbenkian Museum.  Gulbenkian became famous for his part in Lisbon's oil trade, and his wealth allowed him to amass an art and antique collection containing over 6000 pieces.  This impressive private collection contains exhibits of Egyptian, Greco-Roman and Islamic Art. You will also find examples of art from the Far East, Numismatics, Painting, Sculpture and European Decorative Arts. Works by great masters such as Rubens, Rembrandt, Turner, Degas and René Lalique's largest set of jewels are also displayed here.  I promise that it will be a real feast for the eyes.
As I'm sure you can tell there is no shortage of things to do in Lisbon, your challenge is going to how to fit them all in.  I strongly recommend giving yourself plenty of time to enjoy this amazing city it's story is literally inspiring.
Pin for later