Next week we are going on holiday to stay at Tamarit Park in Tarragona, Costa Dorada with Al Fresco Holidays.  We are all ready for a break and some sunshine and I'm busy getting everything ready for our trip.  It's been a bit of a challenging week as on Monday I was walking down some concrete steps with my toddler in my arms and I lost my footing and fell.
I managed to stop my daughter making contact with the floor, but I did quite a bit of damage to my leg and ankle.  We were both pretty shaken up and Daddy had to come and get us.  My 4 year old was actually in the swimming pool at the time having her swimming lesson too, which wasn't helpful.
Monday was spent with my foot elevated on the sofa with various items from the freezer as ice packs, taking a lot of painkillers in the hope that I could minimise the damage so that we could make the trip to Barcelona.  It's now Wednesday and things are a lot better.  I still feel a bit battered and bruised, and I'm howling like an old lady, but nothing will come between me and going on holiday.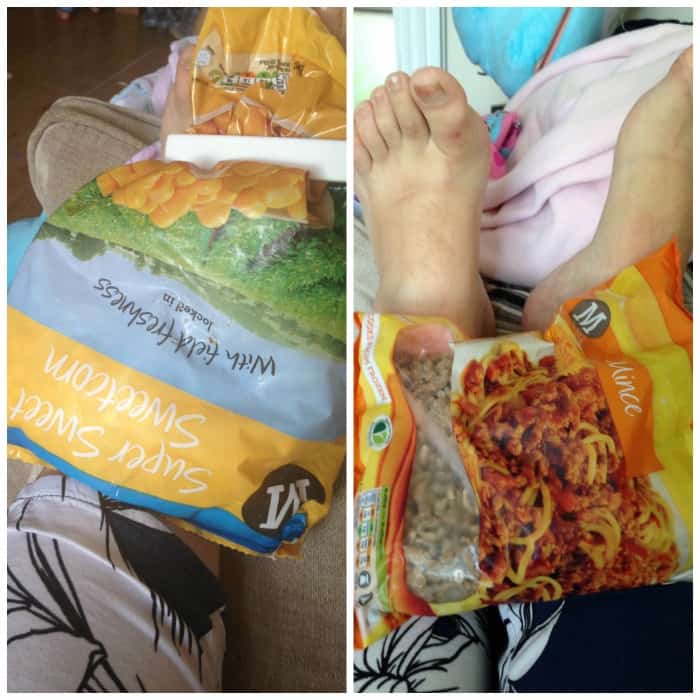 Whilst I was incapacitated on the sofa I indulged in a little online shopping with George from Asda to get some holiday clothes.  Princess has been desperate for some new dresses, so it seemed like the perfect time to shop and make me feel better.
Her and her sister are going to look so cute together.  I did buy some things that match, and I think they will enjoy wearing them together.  Copying each other is a really big feature in their little lives at the moment and it will make for some cute holiday snaps, so please do keep an eye on my Instagram account next week to see how we get are getting along.
Our holiday is self catering, and Tamarit Park seems to be well equipped with shops, restaurants and a takeaway.  I've also heard great things about their tapas bar.  I'm starting to think about the things we will need when we first arrive, as it's always chaos when you land with kids.  I'm thinking about stashing the following essentials In our suitcase after checking out the inventory for the accommodation:
Anti bacterial wipes
Bin liners
Coffee and tea
Washing up sponge
Toilet Roll
Obviously there is a long list of toys, clothes and toiletries to add to this but these items are things I wouldn't normally take on a European holiday, but I've always found that when travelling with kids it's best to be prepared.
I'll be sharing our experience with at Tamarit Park with Al Fresco Holidays after our trip so please do stay tuned. If you have travelled with Al Fresco Holidays or stayed at Tamarit Park before I would love to hear any tips you have for us.