Dubai probably isn't the first place that you think of when you are planning an affordable family holiday. It's a holiday destination that conjures up pictures of huge yachts and luxurious hotels, so it must cost a fortune to go there, right?
Actually, it might not be as costly as you might think. Dubai has been attracting more and more tourists over recent years and it turns out theres lots of reasons to visit. We all deserve a touch of luxury in our lives, and at least once in a lifetime we should visit our dream destination.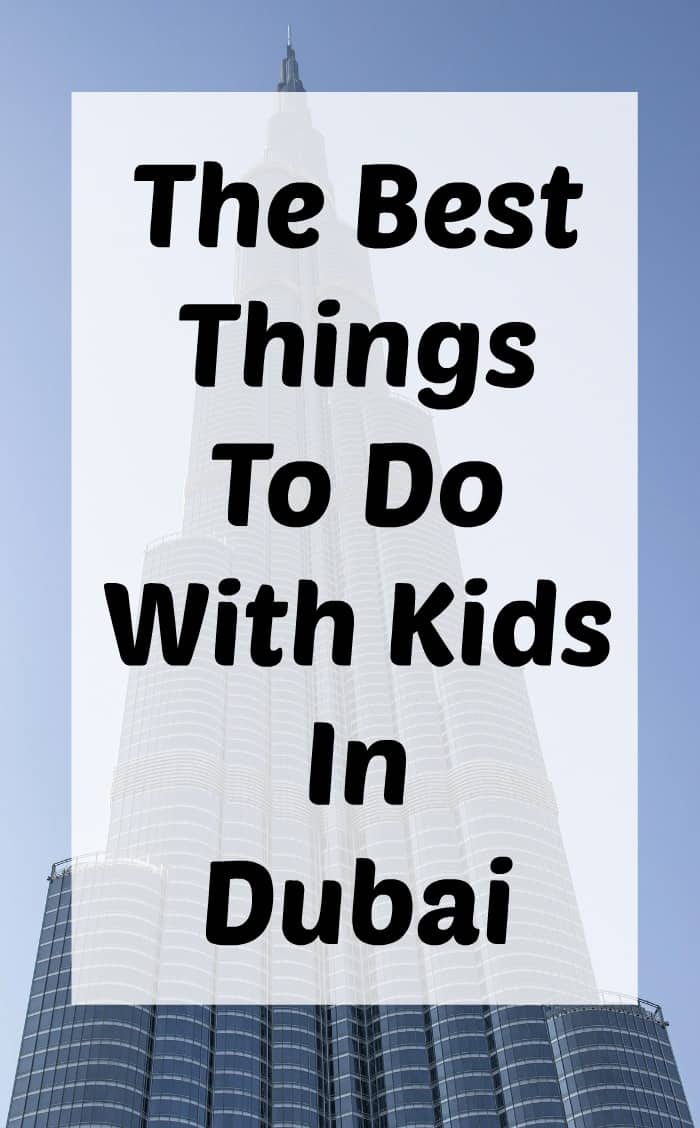 If you visit Dubai, one tip that everyone is talking about is get your hands on The Entertainer. It's packed full of 2 for 1 offers at all the best attractions and waterparks and has reductions for restaurants too. It costs around 495 AED, but you'll definitely get your money back on places you visit.
If you like your holidays to be rich in culture, brimming with family friendly activities and full of sunshine, then Dubai could have everything you've been looking for, and here's why:
Go To The Beach
Dubai is blessed with miles of golden beaches and kids love nothing better than playing in the sand or splashing in the sea. Avoid the fancy beach clubs and head for a free beach like JBR beach. You'll find everything you need for a fun day in the sun. Sun, sea and sand costs nothing and there's also free changing facilities. It's a popular spot with the locals which is always a good sign, and is surrounded by juice bars, burger joints and ice cream huts. All you'll need is the suncream!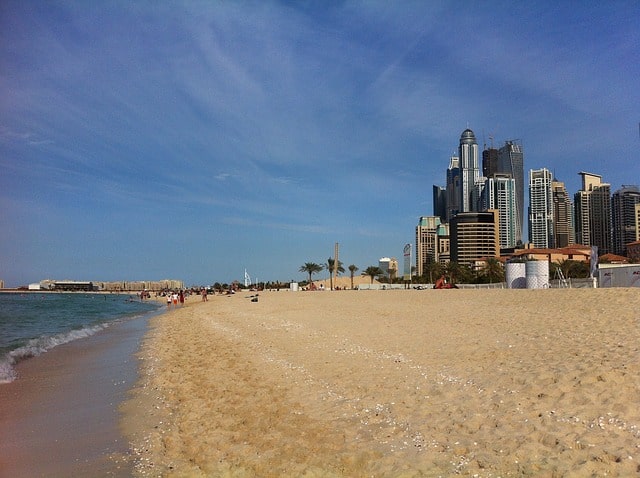 Visit Burj Khalifa
There is nothing I like more than being a tourist on holiday. I want to see and experience what makes a city so special. As well as Dubai's unique culture, it's also famous for some of the most iconic buildings in the world. Did you know that the world's tallest man made structure is in Dubai? I had no idea until very recently. You have to visit the Burj Khalifa observation deck and enjoy the amazing panoramic views of this stunning city. It's going to create some amazing memories for the whole family and give you some photographs to treasure. Arrange to visit after you have explored the city for a few days so that you know what you are looking at.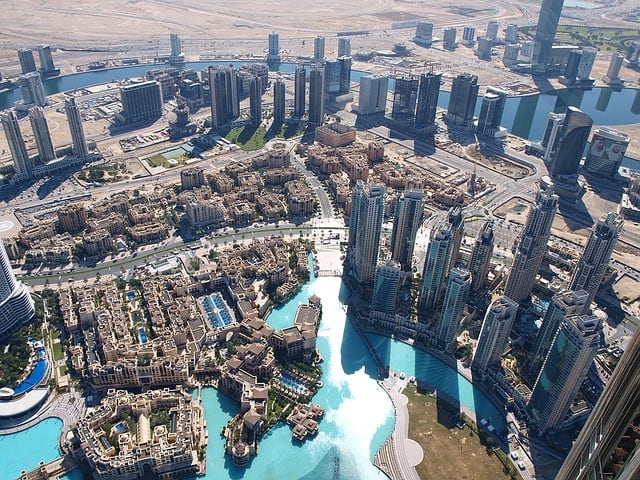 Dubai Aquarium & Underwater Zoo
The Aquarium & Underwater Zoo is a must for all family visitors going to Dubai. Be amazed at the extensive marine life collection walking through the spectacular underwater tunnel. You can even take a boat ride above the water and see the underwater inhabitants from a different angle. This is possibly one of the best presented family attractions in Dubai, promising hours of entertainment for everyone.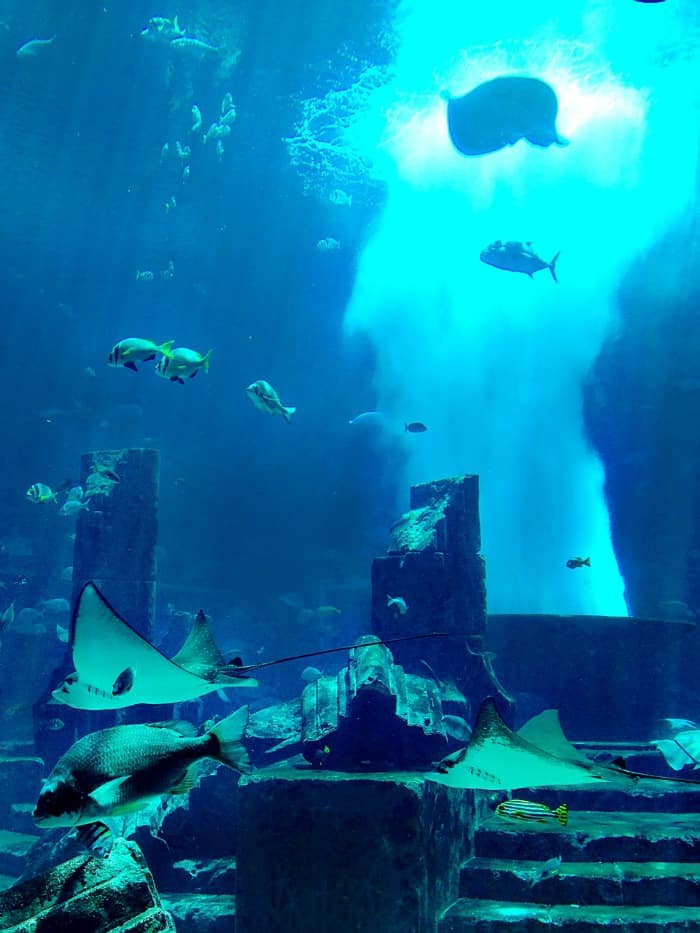 Go To KidZania
Pass the Emirates check in desk and collect your boarding passes to enter a world of fun and exploration for kids. It's an entire mini city, with everything that you would expect to find in the 'real' world. Your children will be able to help out in the fire department, be doctors in the hospital or even take to the Emirates flight simulator. They earn money, go to the shops and visit the bank. Suddenly they are in charge, and they will literally have the best interactive experience available for children in the city.
Dubai Atlantis Aquaventure Water Park
When talking about what to do with kids in Dubai, visiting one of the major waterparks has to be on the list. Atlantis is listed as the best waterpark in Dubai according to TripAdvisor. Families can easily spend all day there taking to the flumes together in a dingy or take a more relaxing ride through the underwater tunnels.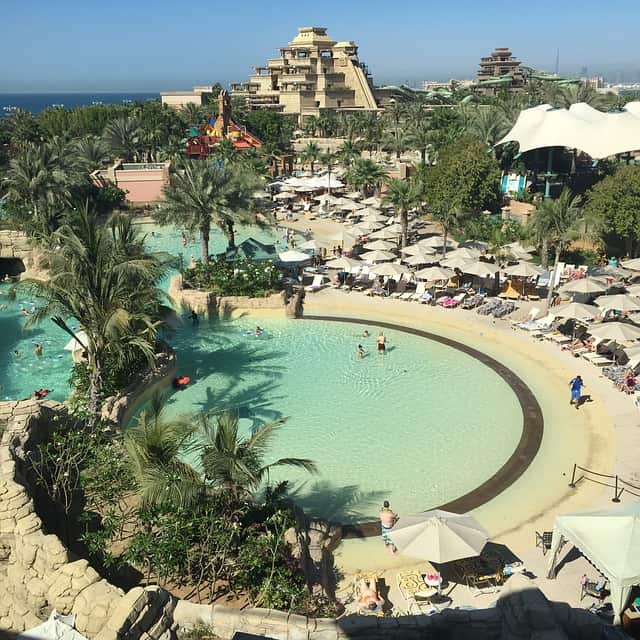 What makes Dubai Atlantis Aquaventure Water Park extra special is the opportunity to meet the dolphins. For an extra fee, you can join a small group and get up close and personal in the shallow waters with your favourite water mammals. They are so friendly that you are bound to get a kiss out of them. Now that's got to be a once in a lifetime experience!
What would your suggestions be for things to do with kids in Dubai?