Christmas is such a special time of year, and one that I start looking forward to as soon as the clocks go back if I'm honest. I love all the tinsel and sparkle that goes with the festive season and most of all I enjoy our family time together. This year, I'm looking forward to it even more as my eldest son is coming home from university to spend the holidays with us.  His little sisters are literally going to pop with excitement when they see him!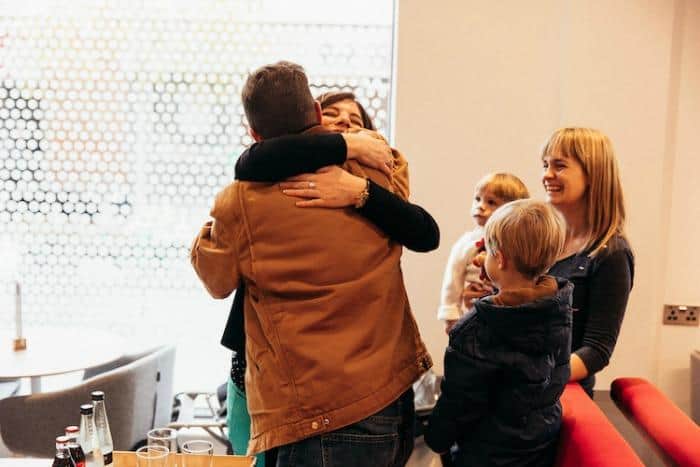 He will have been away for 3 months by the time the Christmas holidays arrive and we have all missed him terribly.  He might have other thoughts about coming home to his younger sisters after the freedom he has had, but when he sees their little faces light up I think he will get into the swing of things.
I love how everything slows down for the winter holidays, so you can make the most of being together as a family.  Daddy always takes a long break from work, and the girls haven't got any nursery or school to be rushing out of the door for. That not only makes them happy, but it also means I can stay in my pyjamas a little longer too.  Happy days!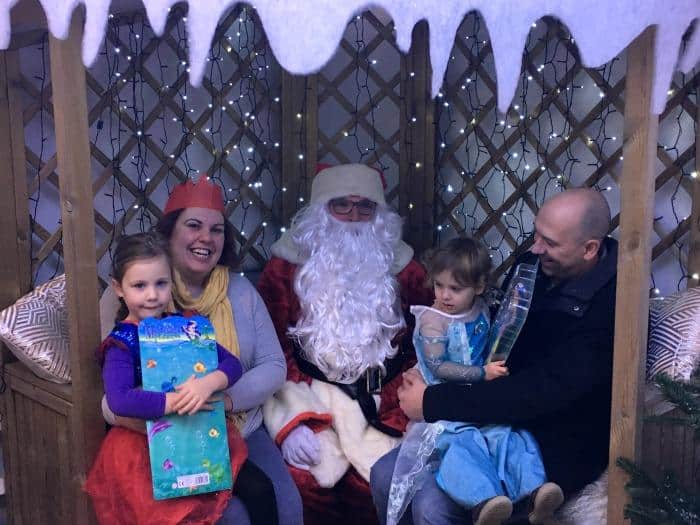 Christmas day is definitely the highlight of the season, and we invite my sister and her partner to join us for a Christmas breakfast and opening all of the presents.  Everyone is so excited, and there's literally wrapping and boxes flying everywhere.  I might have a tendency to spoil my family at Christmas!  This is a really special moment for our family, as for many years my sister and I didn't get the chance to spend our Christmas's together.
There were several years that we didn't have any contact, for reasons far too depressing to go into here.  It was a sad time in so many ways, as I was always aware there was someone out there that should have been joining us.  One year, this all changed, and I received a letter from the Salvation Army letting me know that someone wanted to get in touch with us.  To my delight, it was my little sister, and we were able to meet up and start building our relationship again, after many years apart.
Since then, she has very much featured in our family Christmas whether it be going on holiday over the festive season or joining us at home on the big day.  Being with your family at Christmas is something we all expect to happen, but sometimes it doesn't, for lots of reasons.  Sometimes it's relationships that separate us, sometimes it's distance or just the circumstances of life.  Holiday Inn Express know how important family is during the festive season and have launched a lovely Christmas campaign.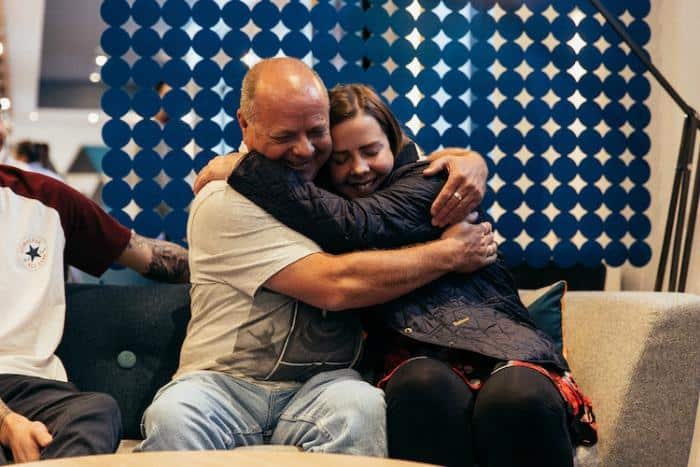 Many of the Holiday Inn Express guests over Christmas are staying with them because they are visiting their family for the festive season.  They also know that some families don't get to see each other at this important time of year.  They have been busy surprising 3 families with visits from their loved ones, helping them to create those lasting family memories that they wouldn't of other wise had just in time for Christmas.
I know how it can feel when you are missing someone at Christmas, and the emotional hole it can leave in your celebrations.  Being together is what matters most to me at Christmas, and seeing other people experience that joy is truly heart warming.  I defy anyone not to have a tear in their eye when watching this lovely video capturing these special moments.
The fun doesn't stop there!  If you want to share what matters most to your family at Christmas with a chance to win some lovely prizes, then pop over to twitter and join Tots 100 and Holiday Inn Express for a very festive Twitter party.
This post was sponsored by Holiday Inn Express