My kids love wellies.  They seem to be the ultimate fashion statement for them, and it's perfectly acceptable to wear them at any time of year when your a kid.  Recently we were asked to try out the The Original Muck Boot Company new Hasbro collection for children, and my two young ladies literally couldn't wait to get their hands on them.  They first saw the My Little Pony outdoor boots at the The Original Muck Boot Company event at Kew Gardens.  Unfortunately, due to some rather heavy London traffic on the North Circular, they missed the fun and games, but did get a chance to see what the new wellingtons were all about.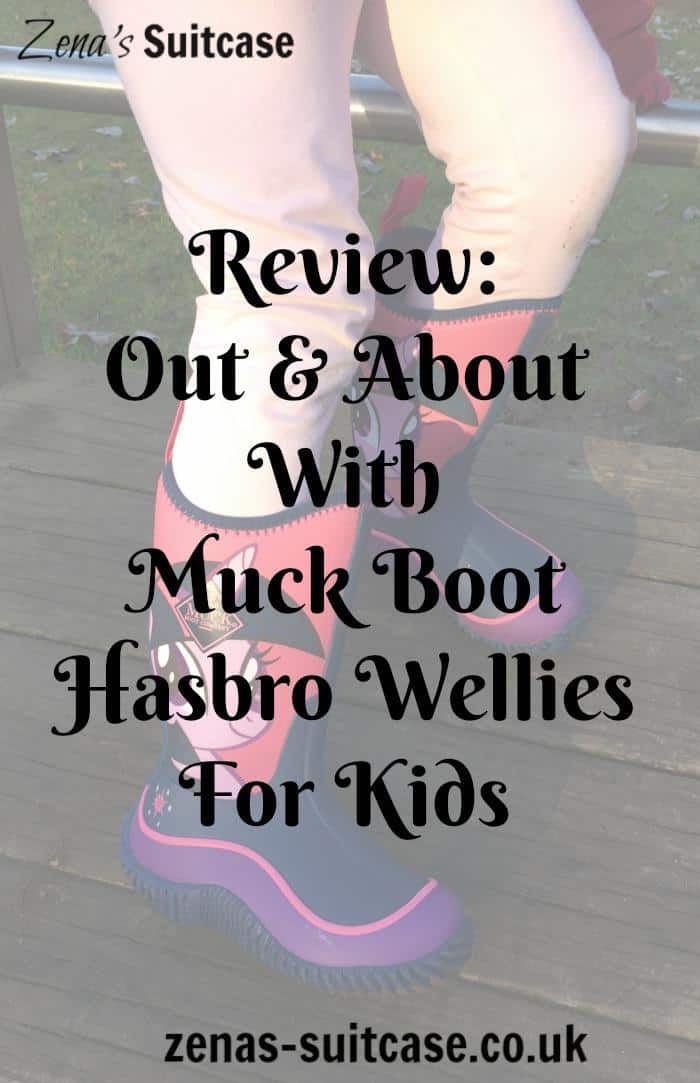 When their very own pairs of boots arrived at home, they couldn't wait to try them on.  We went for the Twighlight Sparkle Hale Outdoor Boot, and they are great for kids who like to wear their wellies all of the time.  They also get a lot of comments when you are out and about, as they are such a great design and really colourful.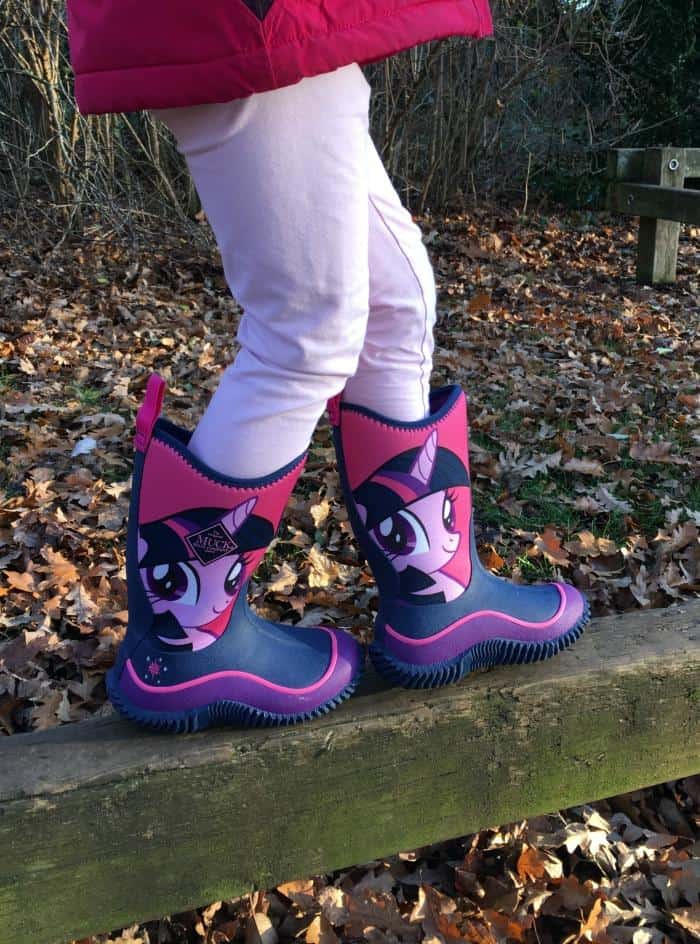 Firstly, the thing to mention about these boots is how comfortable they are for children to wear.  The top of the boot is shaped to fit the leg far better than any other wellingtons for kids I've seen.  They are great to wear for active days out and even stand up well to riding a bike.  How many wellies can do that?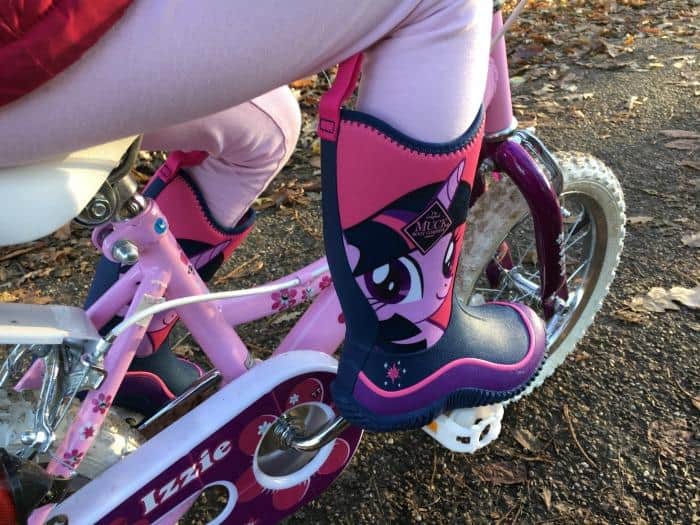 They are also shaped around the foot much better, making them very unlikely to slip around and become uncomfortable or rub.  They fit to the foot much like any other kind of boot as the ankle is narrower, creating a much more secure fit.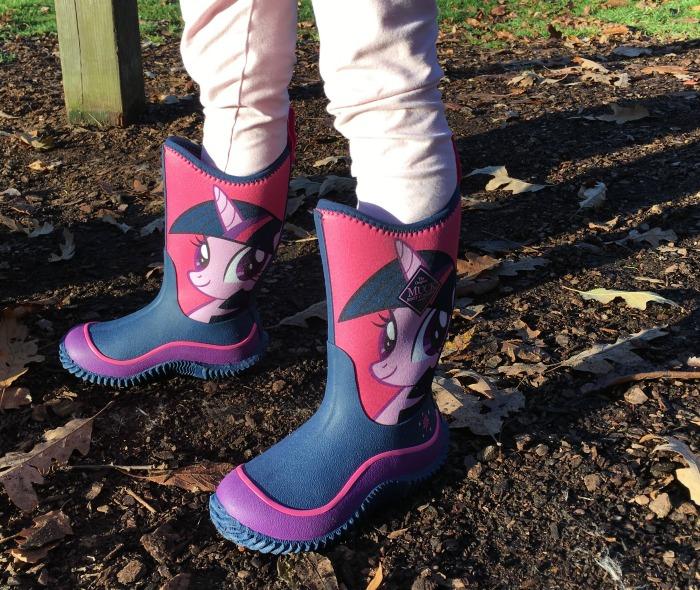 The tread is also great on The Original Muck Boot Company Hasbro wellington.  It's been so icy just recently, and these boots have really stood up to the cold weather well, keeping the feet warm, protected and stopping any nasty slips and falls.  If we get snow this year, I think these boots are going to be perfect to let the kids play out in.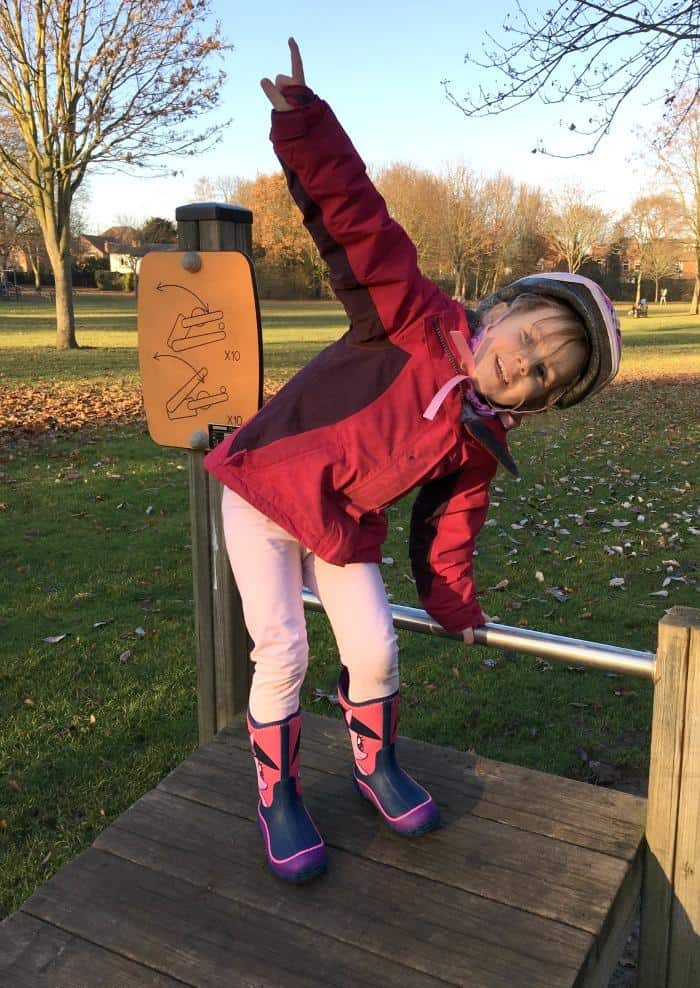 We are loving our The Original Muck Boot Company Outdoor Boots, because they fit so well, are easy to put on and keep the feet warm and protected on wet and cold days.  The My Little Pony designs are great too, so eye catching and fun for kids who like to wear wellies all of the time.  The boys aren't left our either, and they have a range of Transformer Outdoor Boots to choose from as well!
We were provided with 2 pairs of The Original Muck Boot Company Hasbro Hale Outdoor Wellington Boots for the purposes of this review, but all thoughts and opinions are my own. The Original Muck Boot Company Hasbro Outdoor boots cost £55.