It was pretty grey and damp when we arrived in Hamburg, so I was really pleased that the first activity we had planned was a visit to Chocoversum in the heart of the city's historic centre.  If you are looking for things to do when it's raining in Hamburg, Chocoversum is a great place to put at the top of your list as it's inside AND it's all about chocolate.  Everyone loves chocolate now, don't they?
My 3 year old daughter and I joined an English speaking tour at Chocoversum which was due to last around 90 minutes.  I hadn't really thought about whether it would be suitable for her before we arrived as I figured her love for chocolate would get us through, no matter what.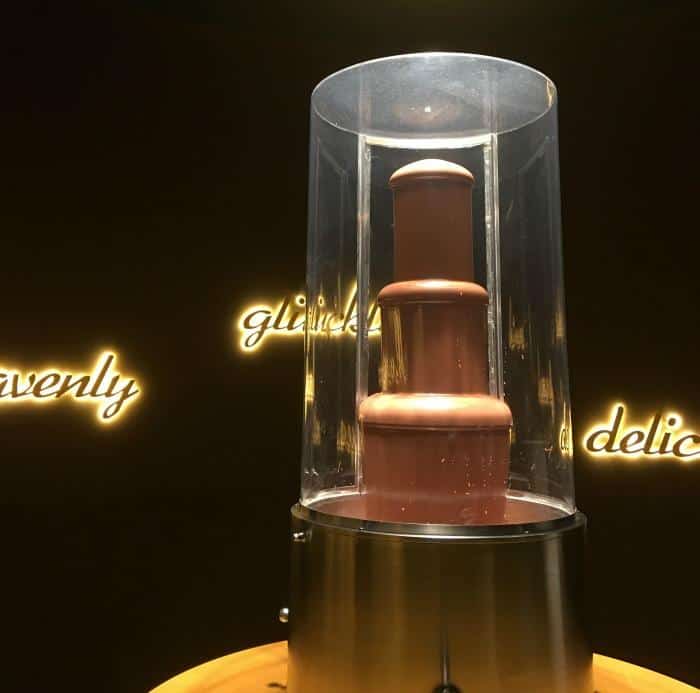 We gathered with our tour group and the first stop was the Chocoholic Checkpoint.  Well, my eyes nearly popped out of my head let alone Brook's as we waited for our turn to load up our wafer biscuits with the most amazing liquid chocolate from the fountain.  The tour was definitely getting off on the right foot as far as I was concerned.  Brook seemed pretty happy too!
We went on to the next stage of the tour which was talking about growing cocoa beans in the forest and the origins of chocolate.  Brook did become a little bit fidgety at this point, but mainly because she needed the toilet and we hadn't had time to visit before we joined the tour.  Pretty big Mummy fail right there I think. Fortunately the toilets are really accessible even while you are on the tour so we quickly solved this issue and she settled back down again fairly quickly.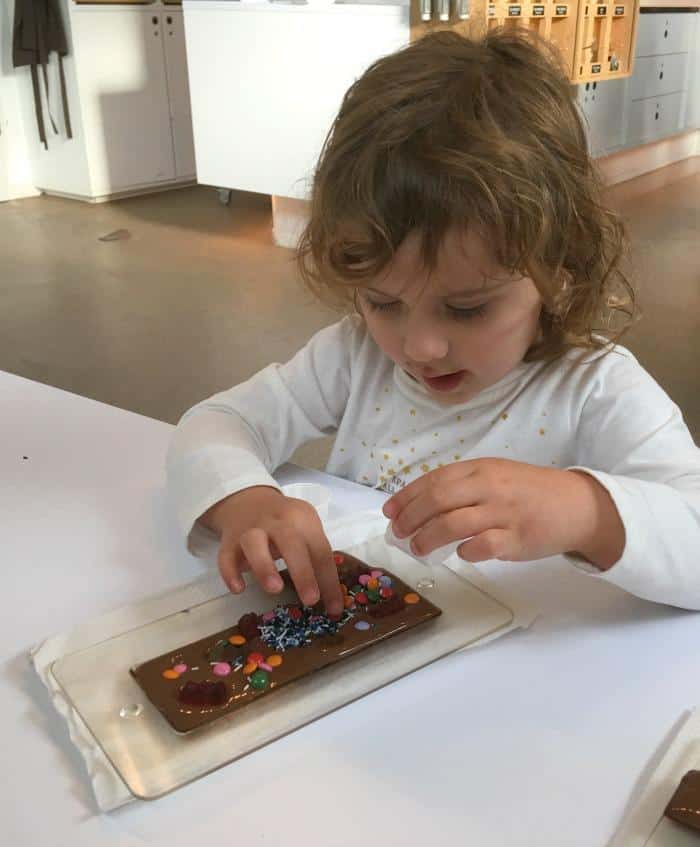 The next part of the tour was a big hit for both of us.  Everyone on the tour got the opportunity to create their own chocolate bar and this was so much fun.  There were lots of things to decorate the chocolate bars with and it was definitely one of our favourite parts of the experience.  Our chocolate bars were popped in the fridge so they could set and we would be reunited with them at the end of the tour.
Chocolate is pretty important in Hamburg with an average of 120 bars being consumed per person.  The cocoa beans mainly arrive via Hamburg port before being transformed into the chocolate that we all know and love.  One of the reasons that chocolate is so popular is because the Germans believe eating chocolate makes you happy.  I think most of us would second that wouldn't we?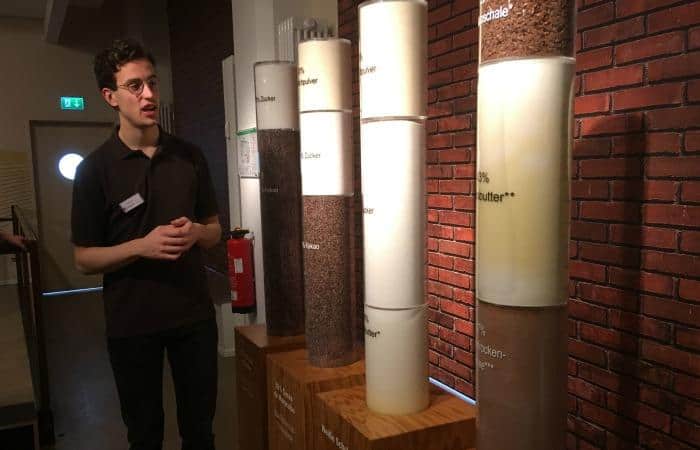 As we progressed through the Chocoversum experience we learned about the processing of the cocoa bean, how chocolate can really vary in quality and why fine chocolate tastes so good.  We also got to learn how chocolate is made and we were able to taste the chocolate at the various stages of production.  I would say that we got to taste chocolate in one form or another every 20 minutes or so.
If you are wondering whether it was worth taking a child to Chocoversum I would have to say yes.  Brook was probably a little bit young to understand every aspect of the experience but she really enjoyed making her own chocolate bar and getting to taste lots of chocolate over the 90 minute tour.  She loved watching the machinery working and she seemed to enjoy listening to our guide, who was lovely by the way and very funny.  She also learned that he was the giver of chocolate so it was worth staying on his good side.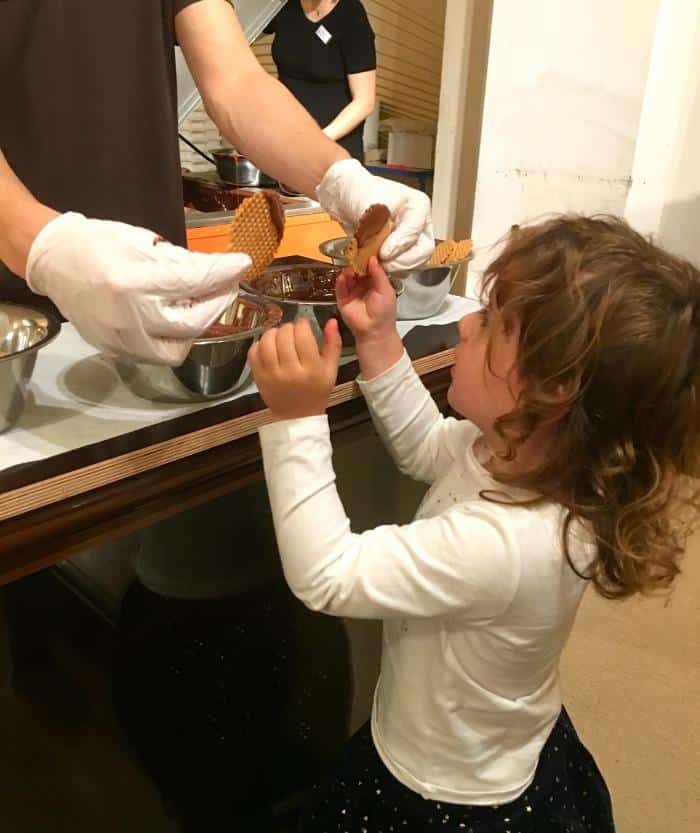 Children under 5 years old are able to go to Chocoversum for free, which I think is great and reflects the fact that the talking aspects of tour will be better received by older children.  If you want your child to be able to make their own chocolate bar during the tour, you just need to buy a ticket on arrival for that part of the experience for 4.50 Euros.
Overall, we both really enjoyed the experience at Chocoversum.  The tour length is a good and there is lots of interesting information for anyone interested in the making of chocolate.  The quality of the chocolate you get to taste and make at Chocoversum is pretty exceptional and you will definitely feel like you have had your chocolate fix before you leave.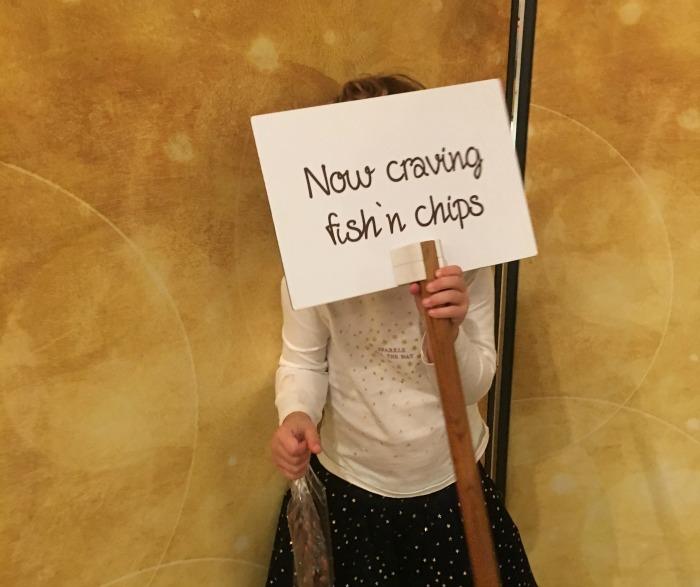 Useful Information
If you would like to book a visit to Chocoversum, they provide both German, English and Danish speaking tours so check the timetables for which would be most appropriate for you.
Ticket Prices
Adults 15 Euros
Children (6-17) 11 Euros
5 and under are free to enter
Family ticket 41 Euros
CHOCOVERSUM by HACHEZ
Meßberg 1 • 20095 Hamburg
Phone: +49 40 – 41 91 230-0
Open Daily between 10am and 6pm (check the website for public holidays and closures)
If you are looking for a family friendly hotel in Hamburg, then you'll enjoy reading about our experience at Holiday Inn Hamburg.
We were provided with complimentary entry to Chocoversum in exchange for this review but all thoughts and opinions are our own.  This post was written in support of the Come to Hamburg project.