Who doesn't love a sea turtle, right? They are Indie and Brook's favourite under the sea creature. They love seeing photos and videos of them swimming in the ocean. There's something so graceful yet powerful about them.
The kids also love sea turtle colouring pages. They love creating colourful sea turtle mindfulness pictures to celebrate their favourite animal. They find it relaxing and calming. It also helps them to feel closer to their favourite sea animal, as they know that sea turtles really struggle with ocean pollution.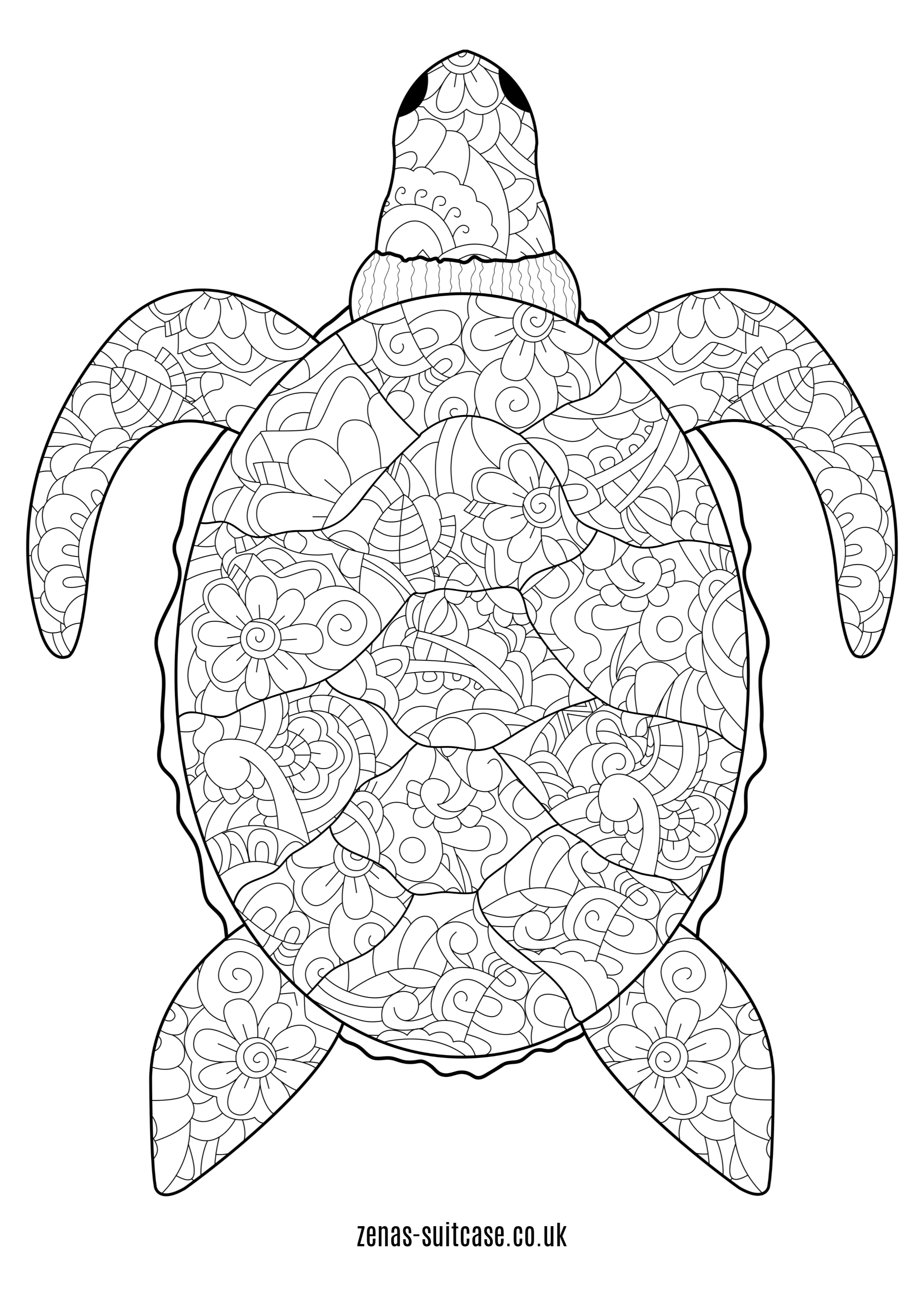 >> Click here to download the sea turtle colouring page <<
Print out this sea turtle to color, and why not laminate it? It will save you a ton of paper and you will also have a sea turtle colouring sheet you can use again and again. Most washable felt pens will wipe off a laminate easily, giving you a a mess free colouring activity you can use with the kids again and again. It will also make a great addition to your kids travel tray on your next road trip.
If you think your friends and followers will enjoy our free sea turtle printable, please do share this colouring sheet on your favourite social media platform or Pin it to your favourite arts and crafts board! Don't forget to check our our other ocean and under the sea colouring pages for more creative inspiration.