Colouring can be such a relaxing activity for both kids and adults especially during times of stress. I've really been missing the sea recently so I decided to put together a collection of ocean coloring pages.
Indie especially loves coloring in images, so it seemed obvious to make her some new pictures to keep her occupied and help her relax. Seeing as we all love the sea, I was pretty confident these mindfulness colouring for kids activities would be well received.
>> FREE NATURE SCAVENGER HUNT <<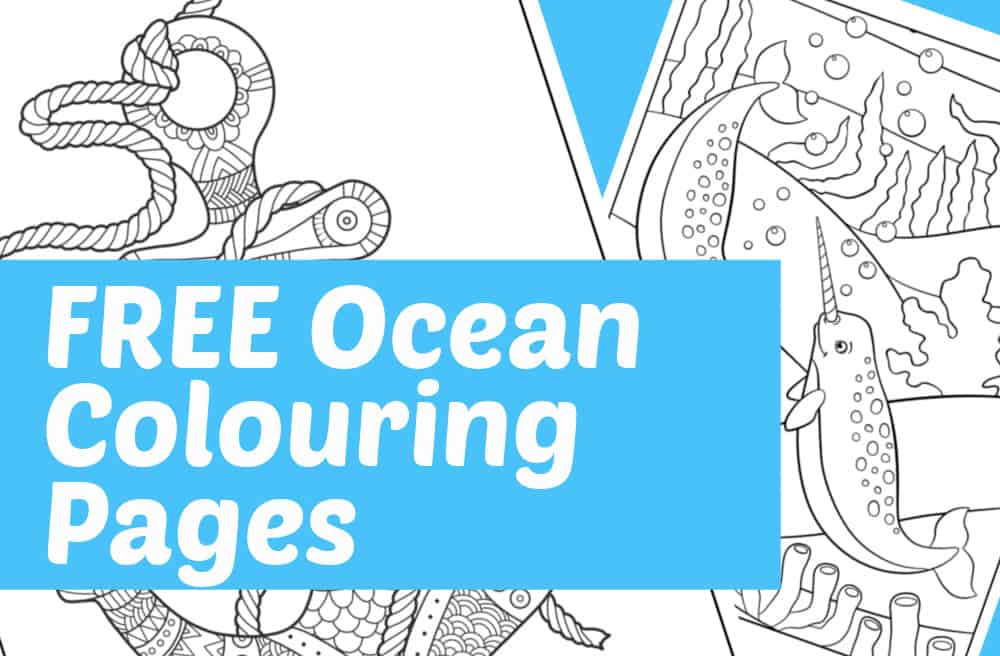 While I was busy making these under the sea coloring pages I wanted to turn them into a free online colouring book for Zena's Suitcase readers. I've included everything from fish pictures to colour to sea animals animals pictures.
There is something for everyone, regardless of whether you are looking for adult coloring book pages or pictures for children to colour. This is a real family collection of ocean mindfulness pictures and I really hope you enjoy using them.
>> Check out the latest deals on Colouring Pens <<
You can download these free coloring book pages individually or you can print the entire Ocean & Under the Sea colouring book if you want to. Check out all of our colouring pics right here. You'll find the free ebook at the end of the post. If you need colouring pens, here's the best deals on Amazon.
Fish Colouring Page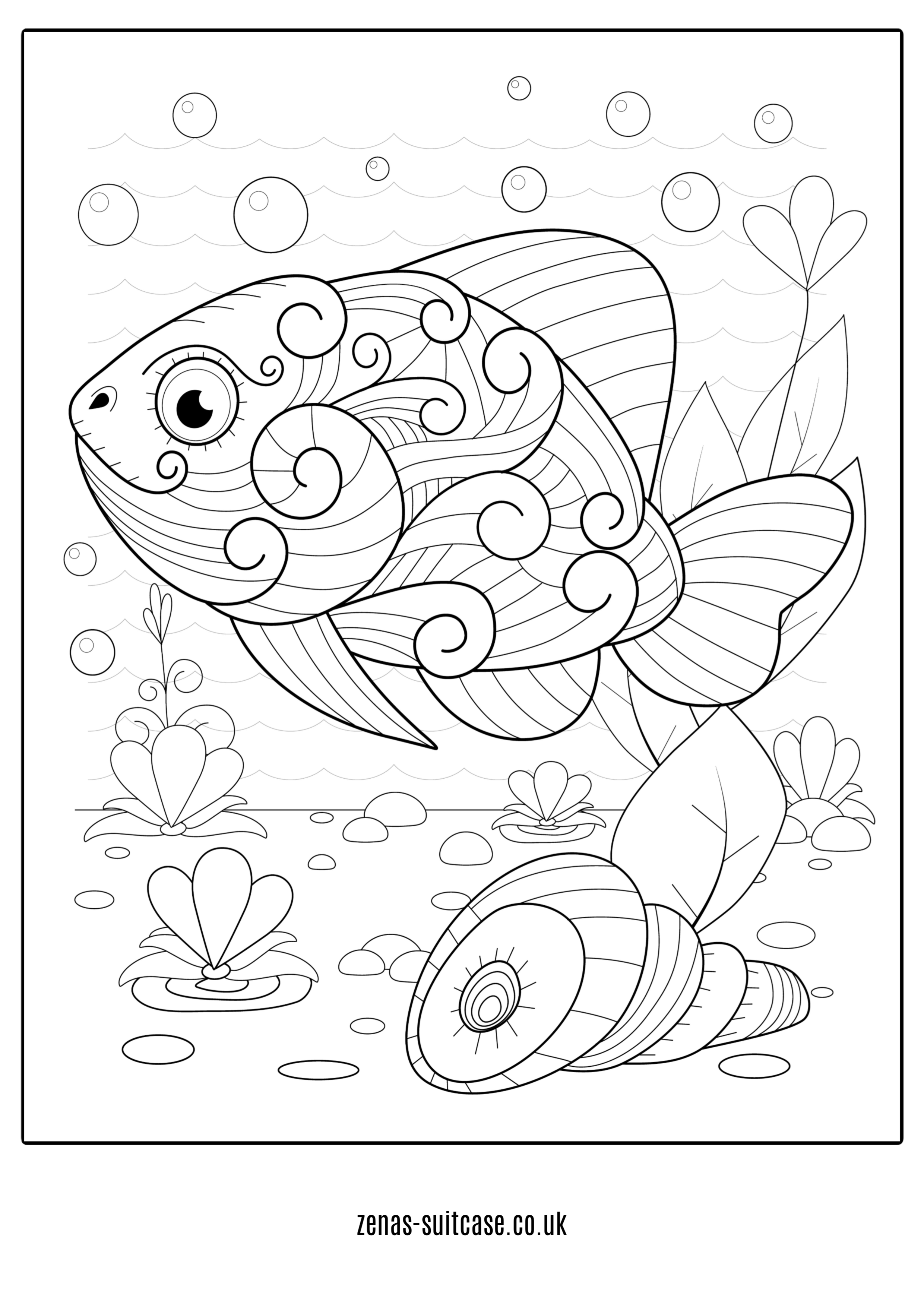 Top Tip: Use a laminator and make these ocean colouring pages reusable!
This is a gorgeous yet simple fish colouring in picture perfect for kids or even adults looking for a fun under water design.
Click here for fish colouring page printable
Cute Under the Sea Narwhale Colouring Page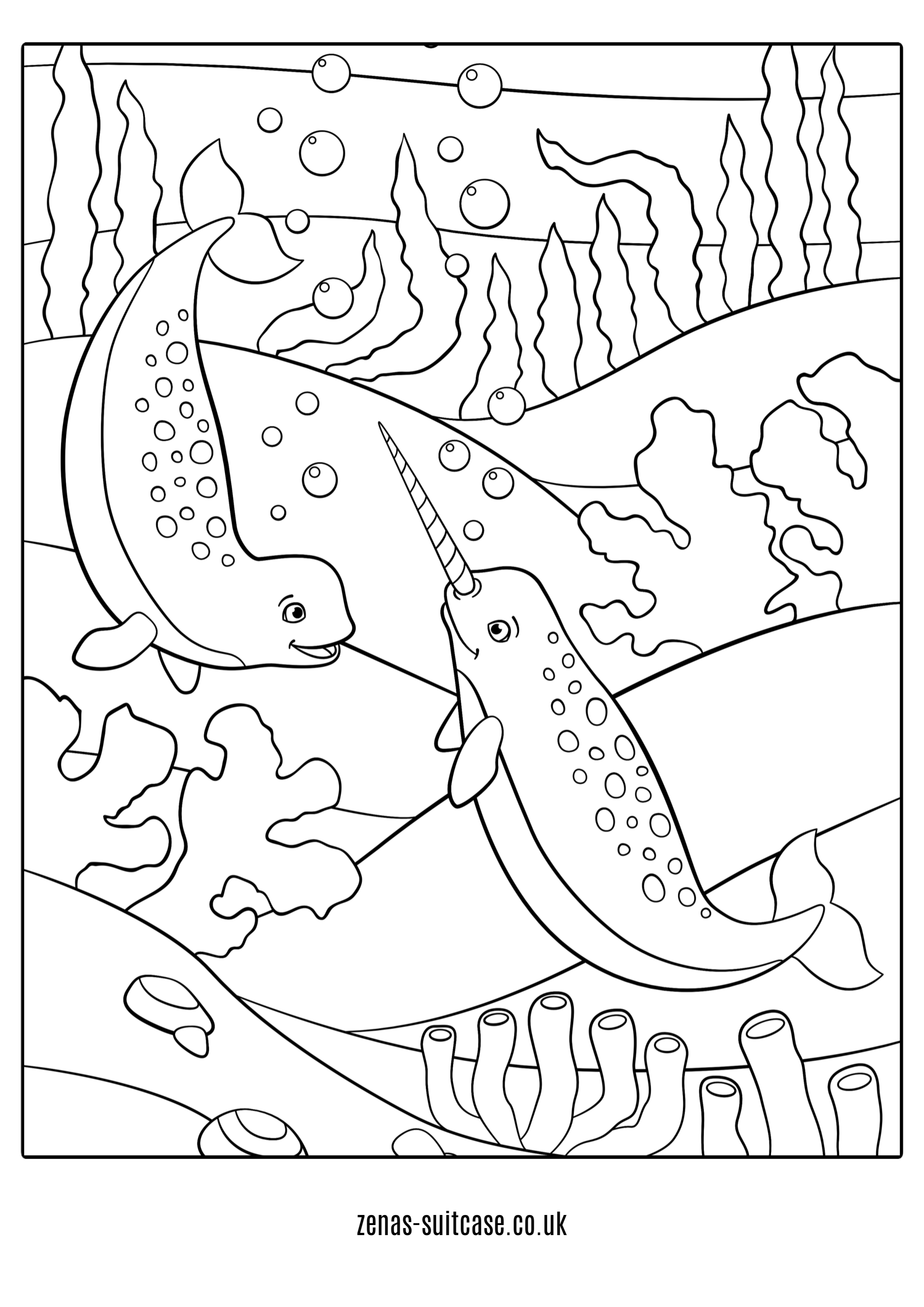 Any child that loves the sea life will adore colouring in this cute whale ocean scene. What's not to love about the narwhale catching up with his beluga whale friend.
Click here for the narwhal colouring page
Seahorse Colouring Page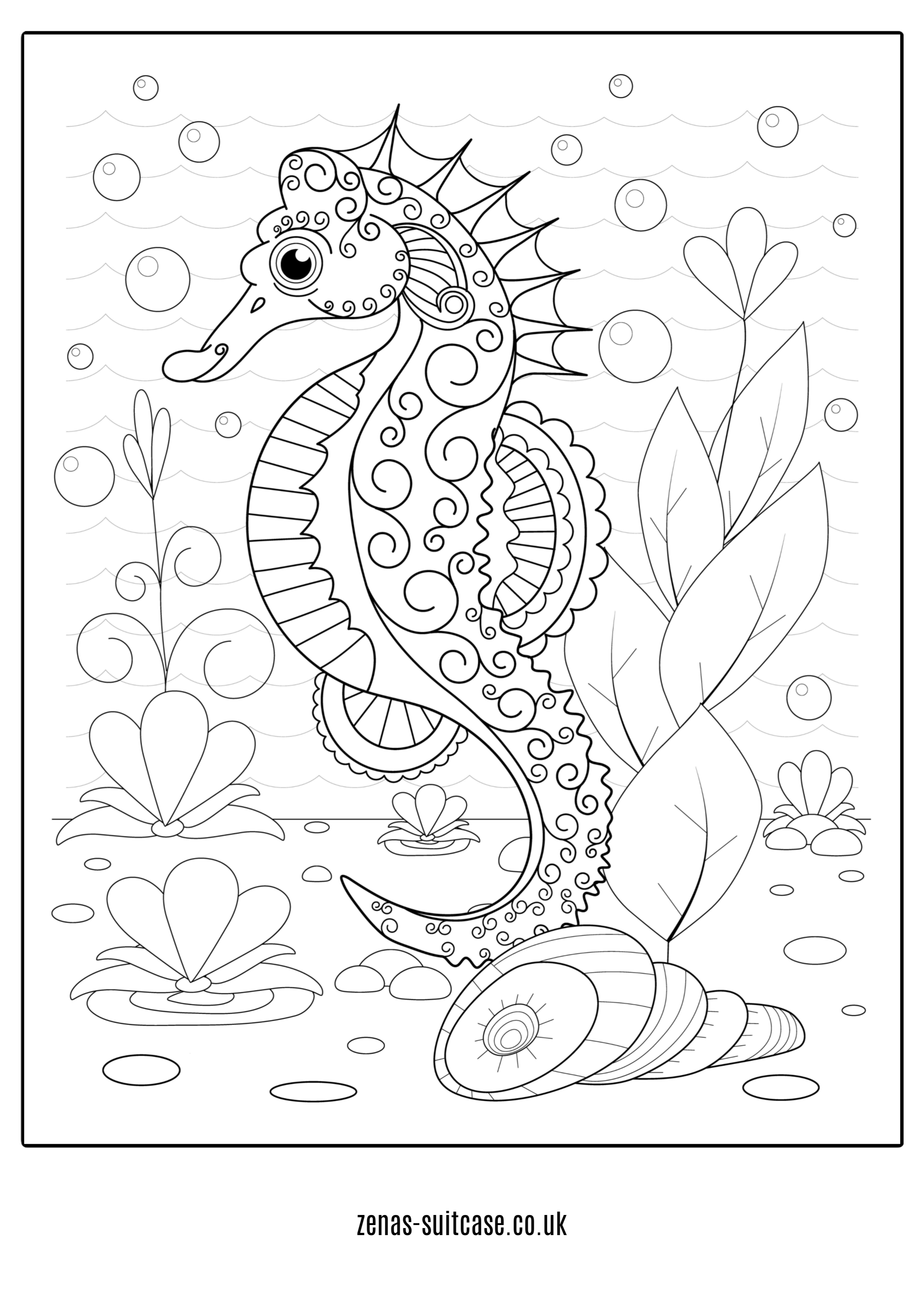 The seahorse colouring picture is one of our favourite under the sea animals and we hope you love it too. Kids and adults will both enjoy this free colouring page. Download your free copy now and see who creates the best picture.
Click here for the free sea horse colouring page
Mermaid Colouring Page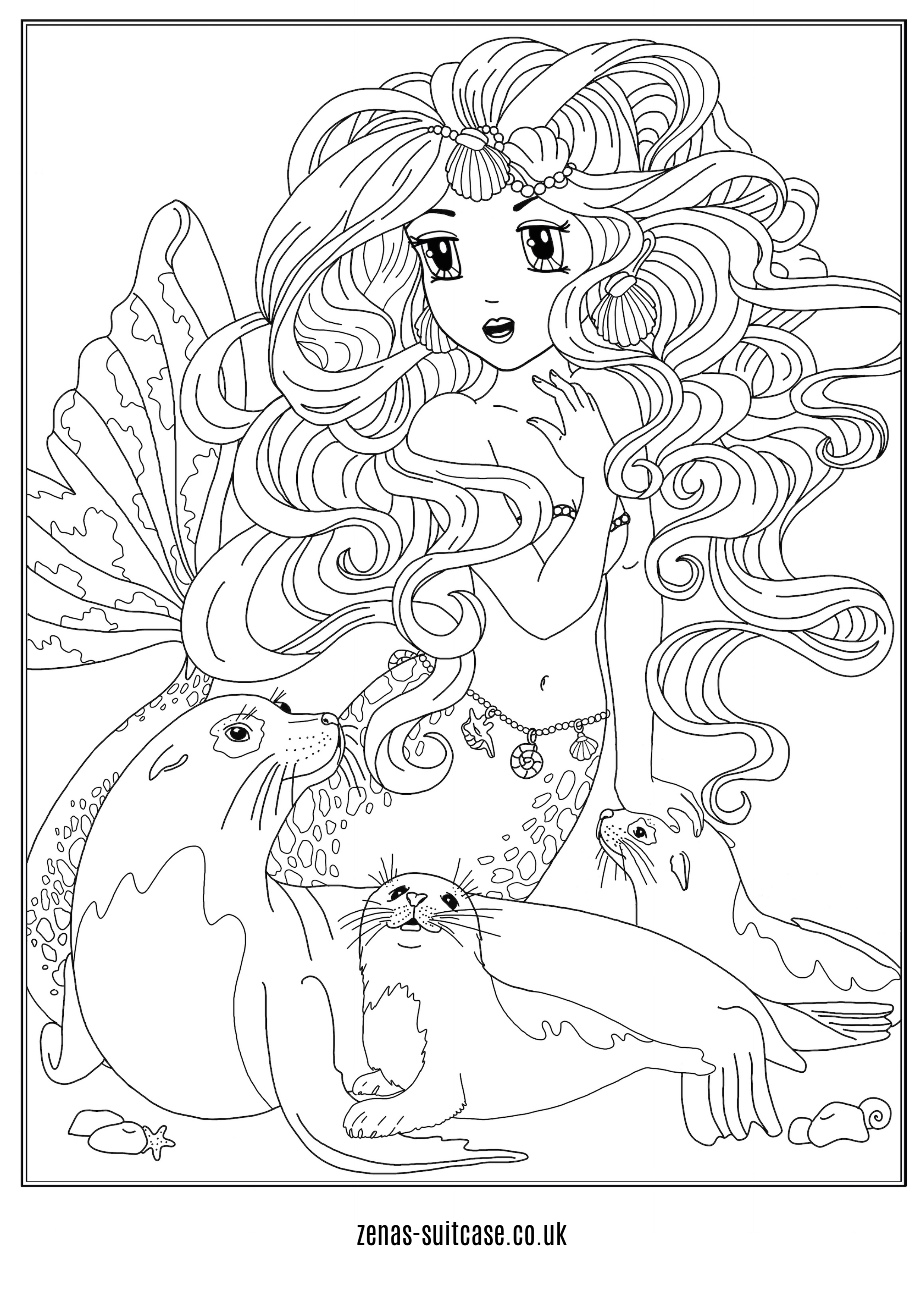 While we know that mermaids aren't real sea creatures we know that lots of adults and children love this mythical being. This cute mermaid mindfulness colouring page is bound to be a hit especially if you are a seal fan too.
Click here for the free mermaid colouring page
Anchor Colouring Page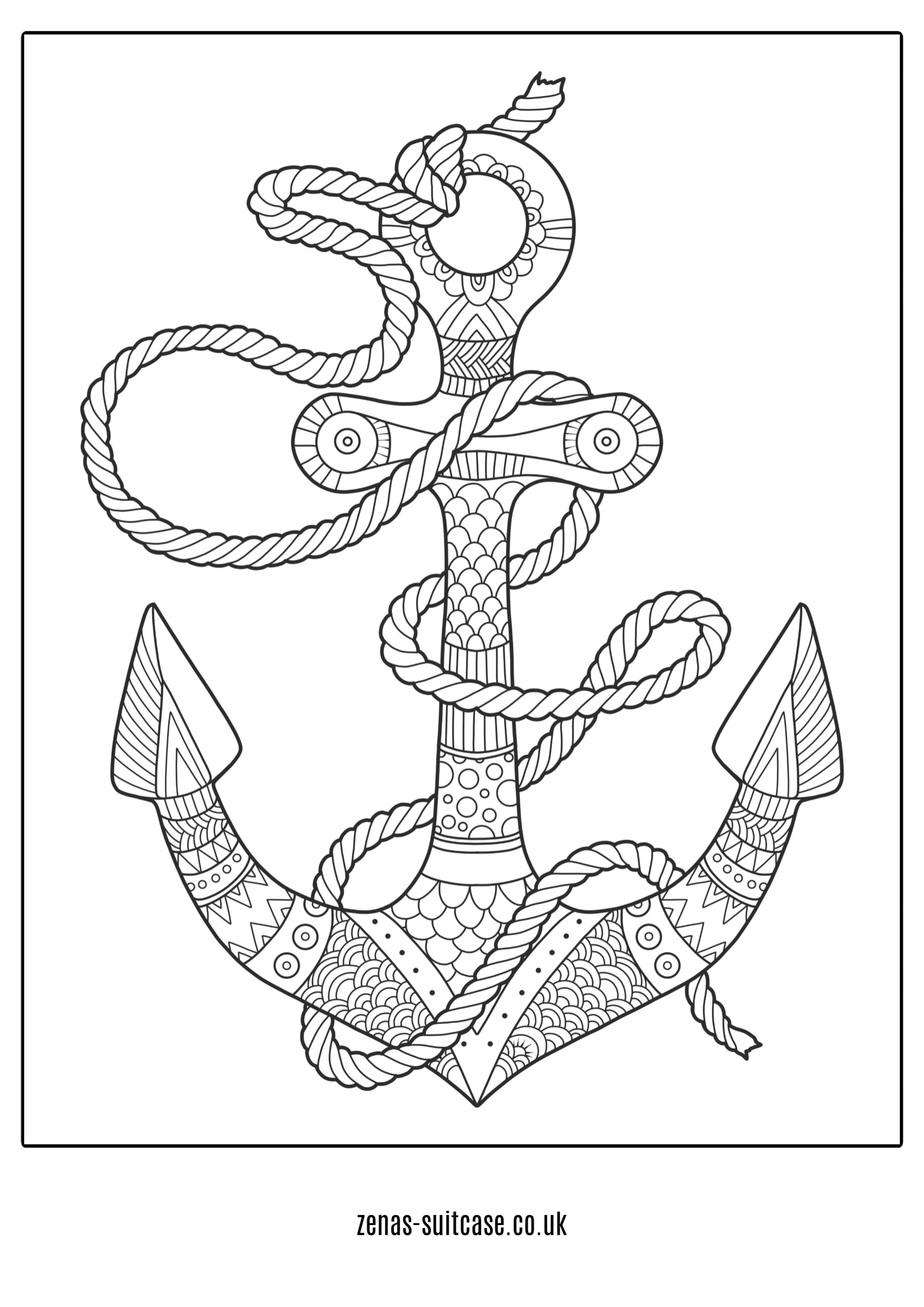 This quick anchor colouring page won't take you long at all. It's detailed enough for a relaxing mindfulness activity whilst being perfect for people who are short on time. Feel connected to the sea and download this ocean colouring page now.
Click here for the anchor colouring page
Mermaid & Unicorn Mindfulness Colouring Page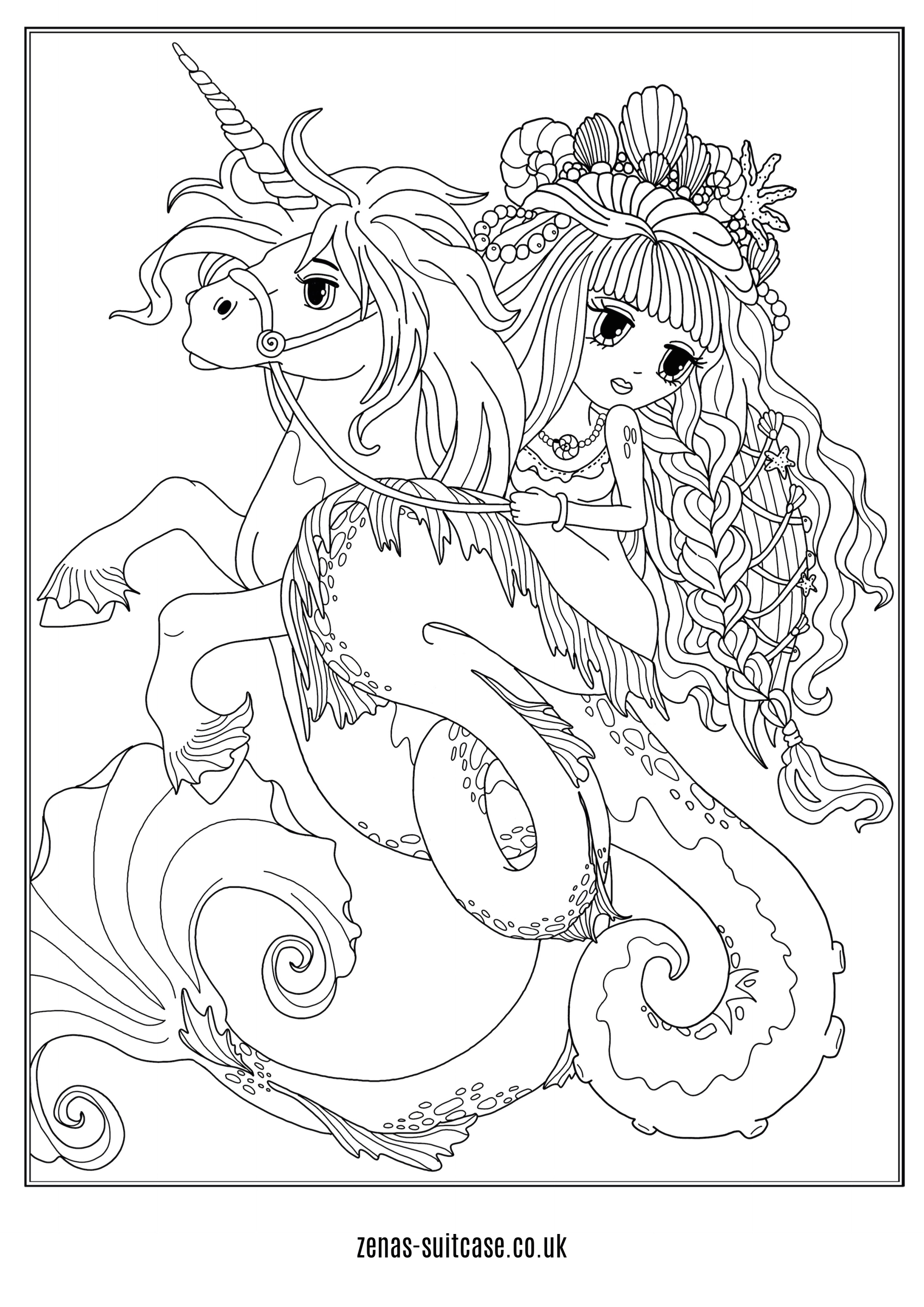 If you enjoy colouring in mermaids there is a strong possibility you might enjoy colouring in unicorns too. That's why we decided to include this colouring page in our under the sea collection.
Click here for the free mermaid & unicorn colouring printable
Sea Turtle Colouring Page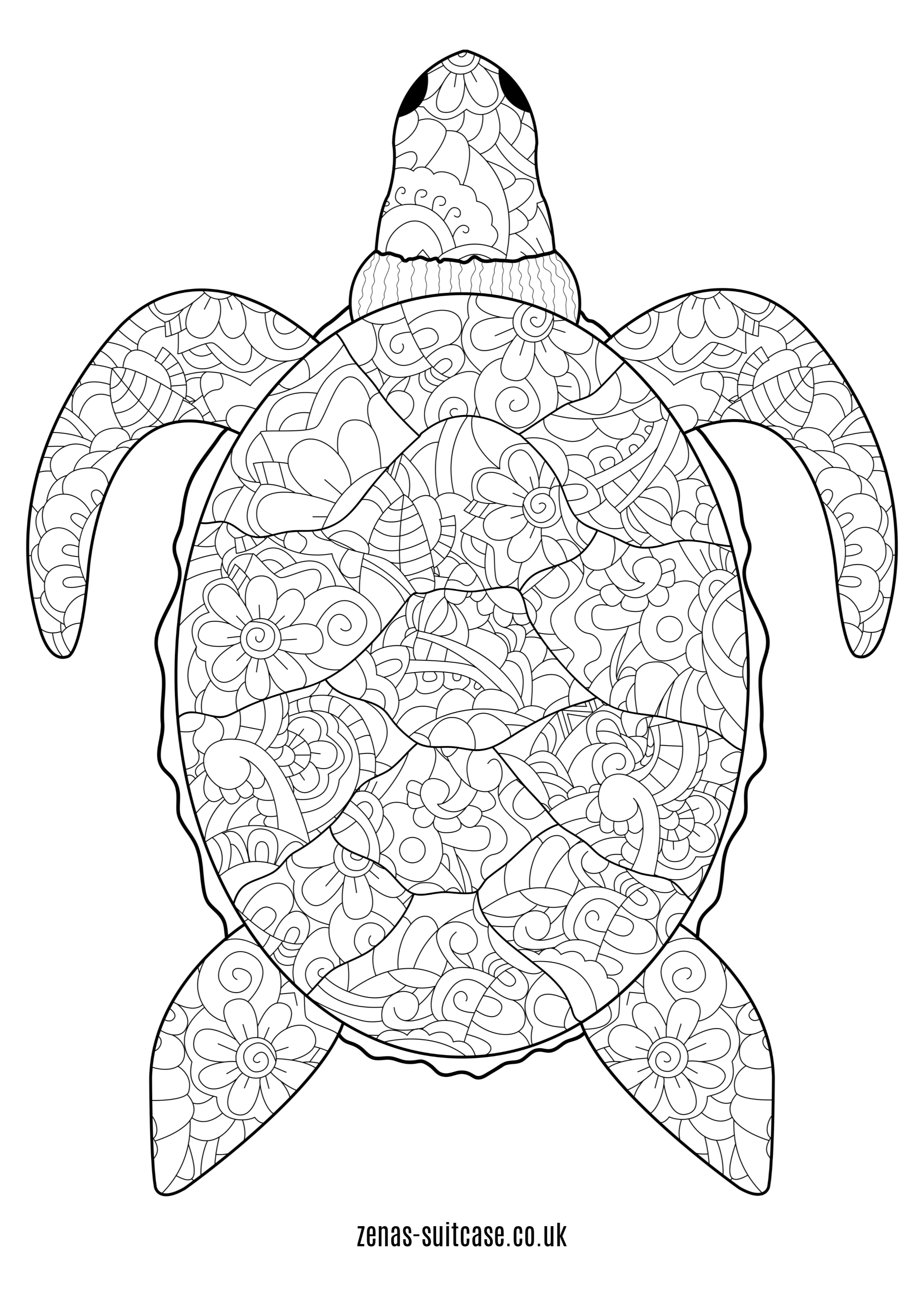 If you are looking for new underwater colouring pages then we think you will love this sea turtle mindfulness colouring sheet. This sea animal is bound to create relaxing vibes for all and help you feel a little closer to ocean life even when you are not able to visit the sea.
Click here for the sea turtle colouring page
Coral Reef Colouring Page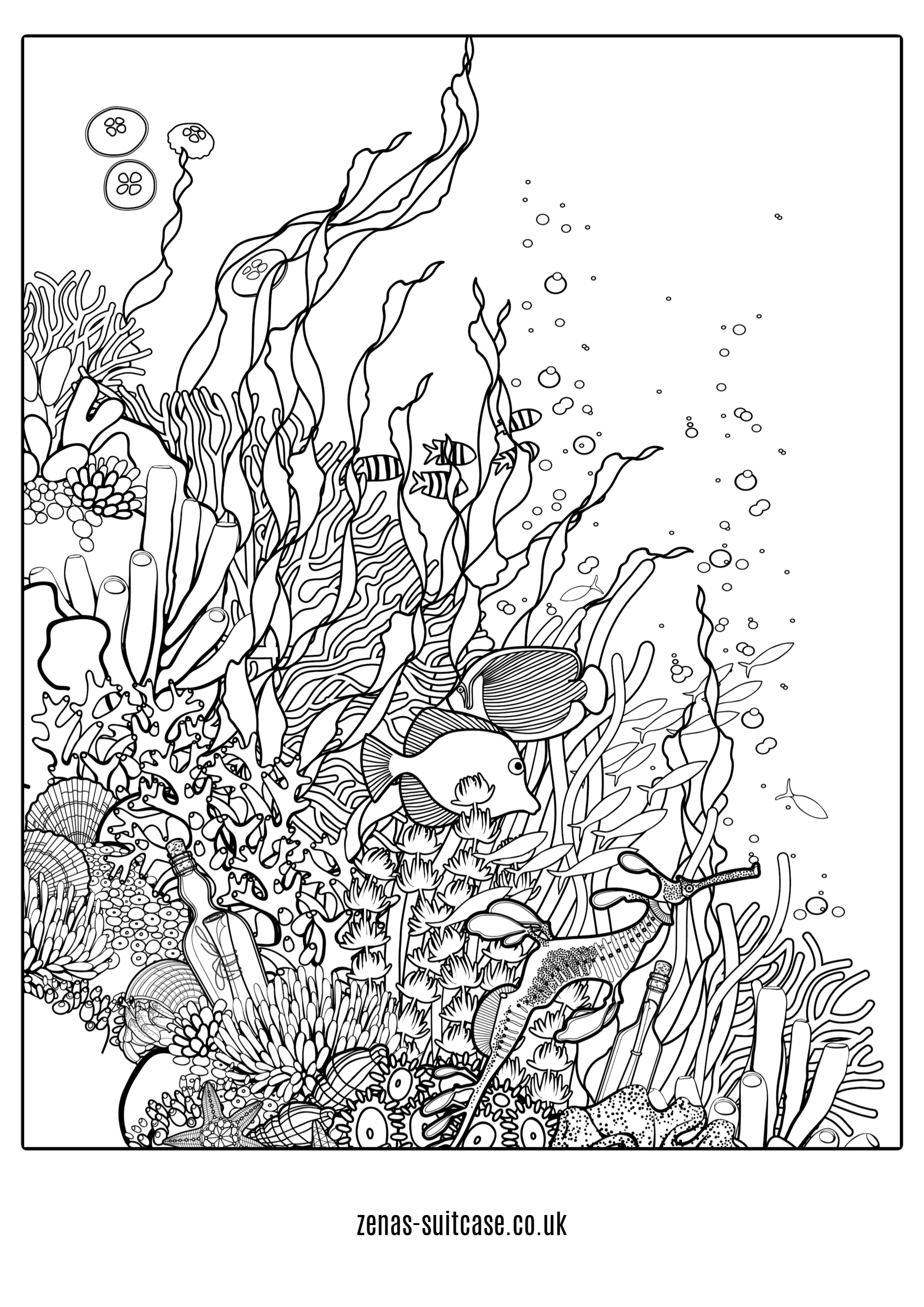 If you or anyone in your family like your colouring sheets to look a bit more realistic we hope that you will enjoy this coral reef ocean scene. Filled with fish and underwater sea life it's bound to provide a little escape for those who need it.
Click here for the coral reef colouring sheet
At Sea Mindfulness Colouring Page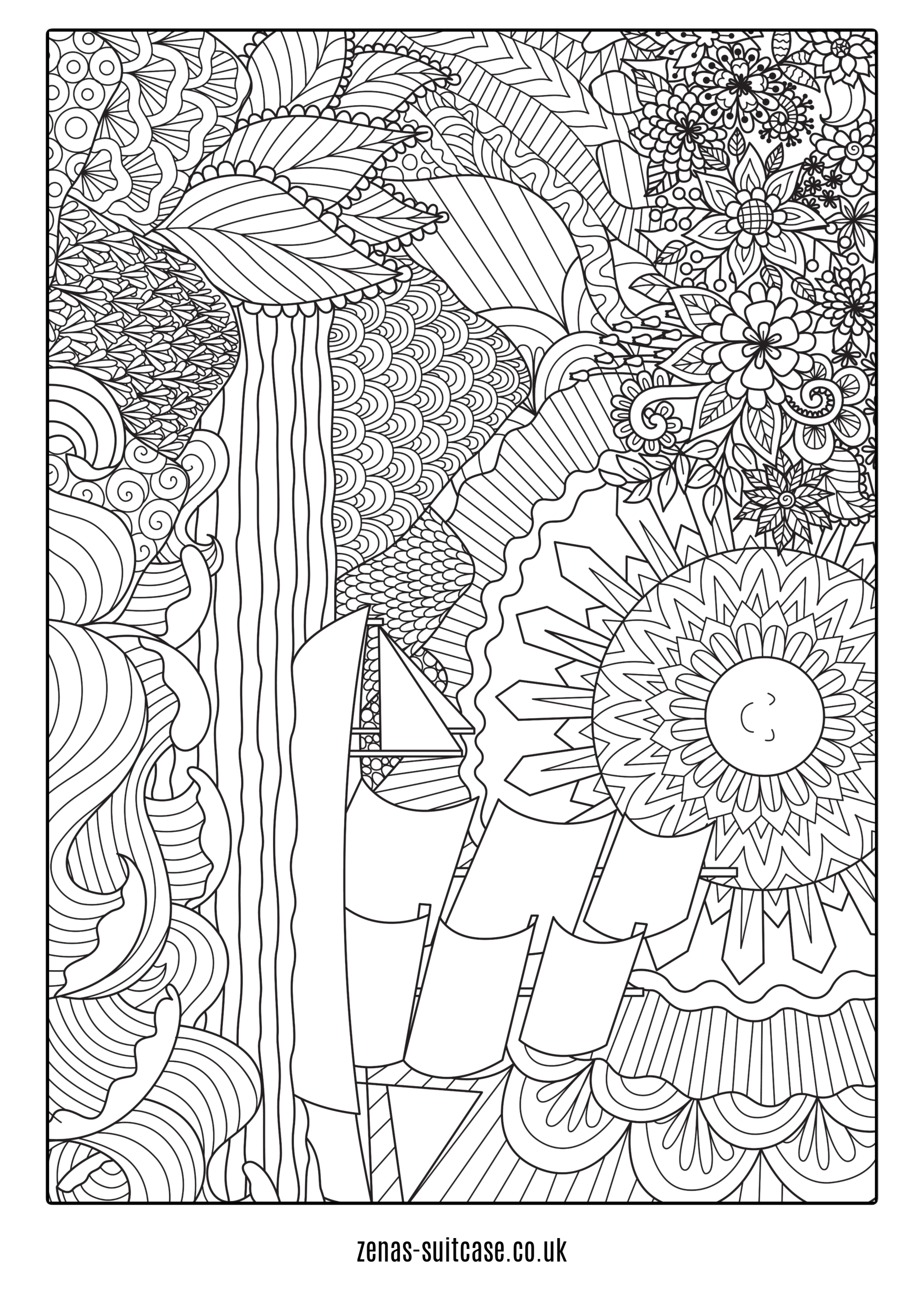 This detailed sea colouring page is perfect for adults and kids who love mindfulness pictures. This full page sea design is perfect for people who enjoy longer colouring activities. There will be a huge sense of satisfaction once this free colouring sheet is completed.
Click here for the 'at sea' colouring page
Under the Sea Colouring Sheet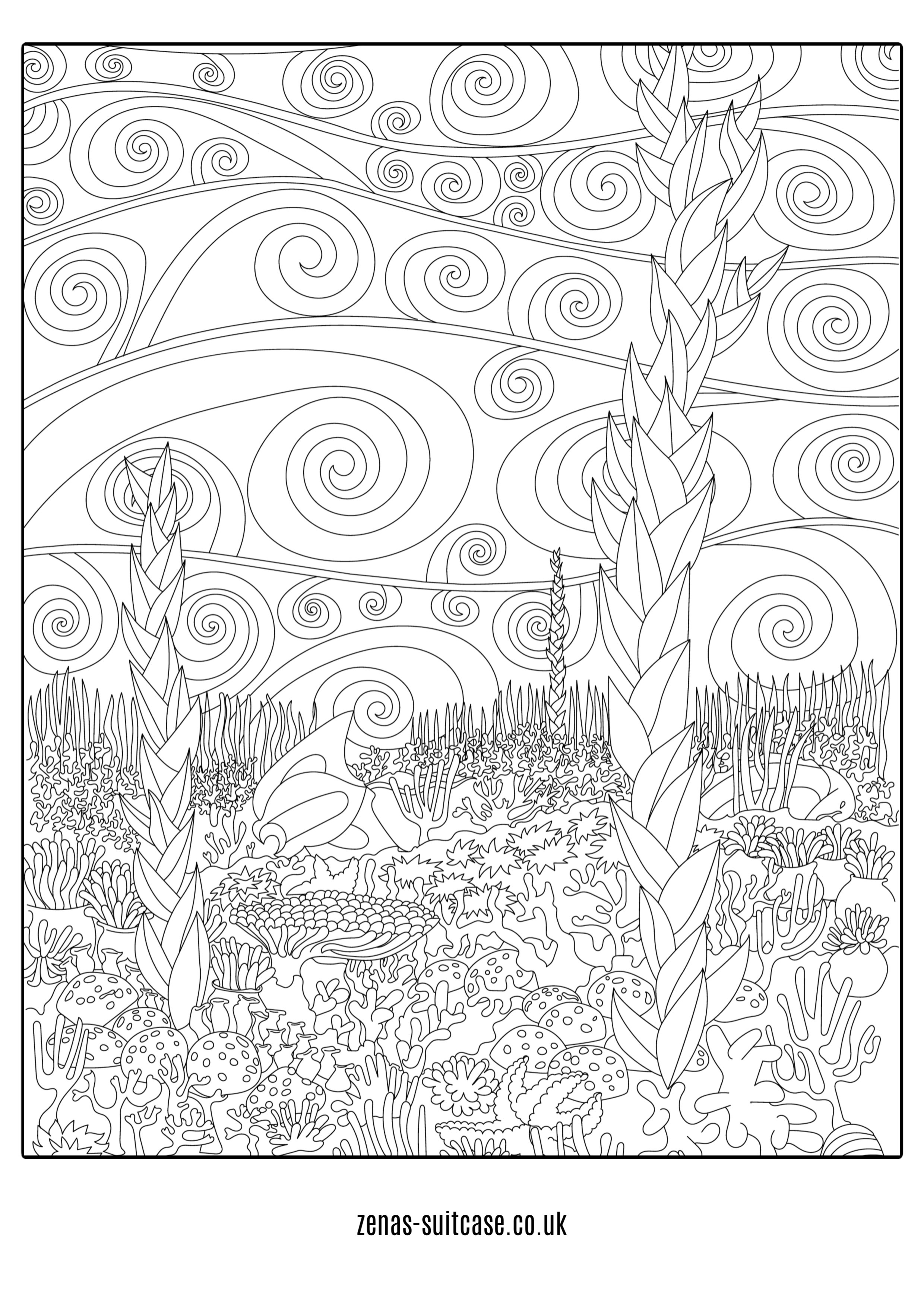 For our final picture in our collection of ocean colouring pages, we want to leave you with this beautiful under the sea scene. The mix of detail and swirls will let you focus on parts of the scene that most fit your mood.
Click here for this under the sea colouring sheet
Ocean & Under the Sea Colouring Book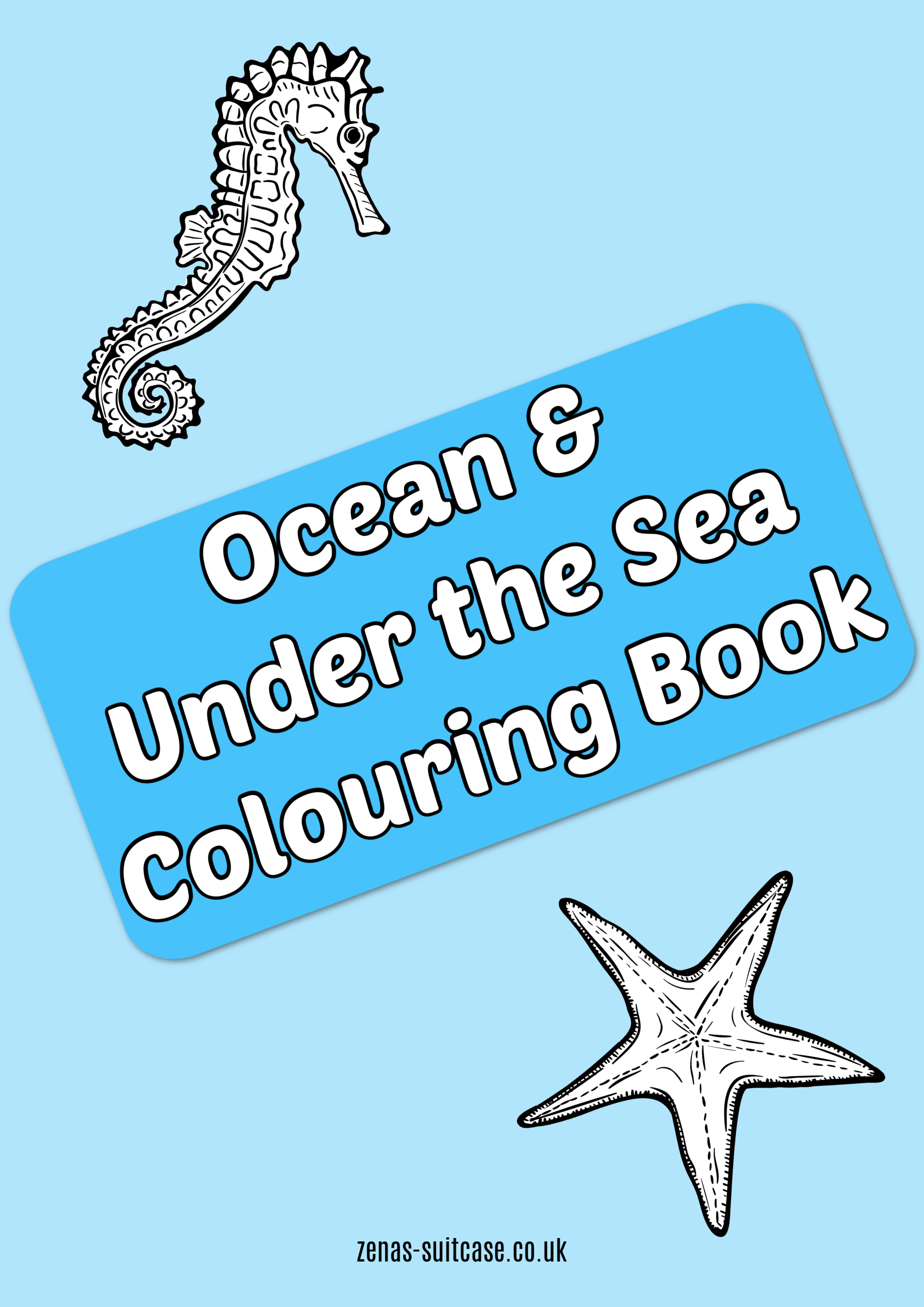 If you love our ocean and under the sea colouring pages, we have put the entire collection together in a free printable ebook. The ebook contains all 10 colouring sheets for you to enjoy. Print them out now and don't forget to share your finished pictures with us on social media.
Download the free online ocean colouring book here
Not ready to download your free copy of our ocean colouring pages yet? Save it to your favourite board now so you can enjoy these under the sea pictures later. Don't forget to share it with your friends and followers too! We'd love these free under the sea colouring pages to reach as many people as possible.
Shop the activity: