If you are looking for a kids travel journal or scrapbook to take on your next holiday or vacation then you are absolutely in the right place! Kids can learn so much from visiting new places and recording their adventures. We took a kids travel journal on our last holiday and Brook and Indie both loved completing it. It makes for such a wonderful conversation starter and having a scrapbook to hand is a great way to reflect on each day.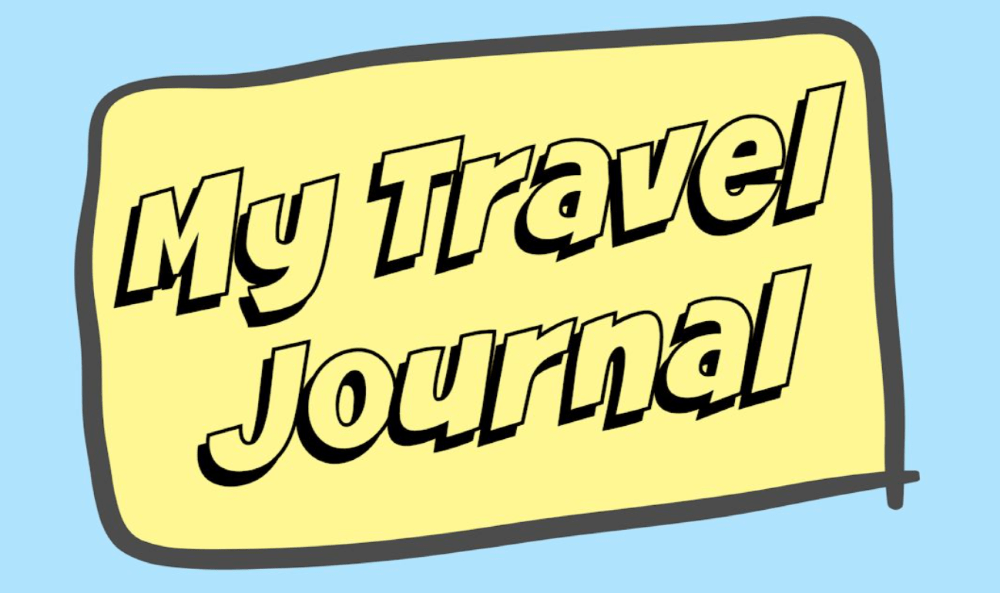 Writing in their travel journal became a very important part of the day. It gave us the opportunity to discuss what they enjoyed seeing and doing as well as a way of recording those very important travel memories. It really helps to promote the ideas of gratitude, appreciation and learning through travel.
If you want to try out a kids travel journal to see if it's something your children will enjoying completing on your next trip I've made a completely free printable download that you can use.  You can even use this scrapbook design online if your kids use a tablet and pen and they want to keep their memories digitally.
My kids travel journal has enough pages for a 7 day trip, but you can print extra sheets if you need them. All you need to do is add the extra pages to the journal and you can make it any length you wish.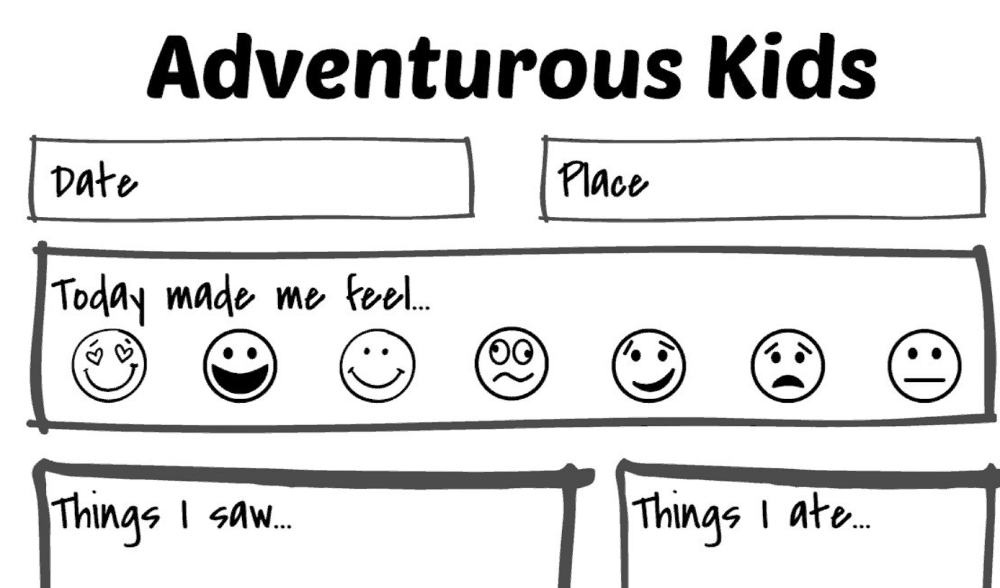 There are lots of kids travel journals available to buy online, but they all look very similar to be honest. We bought one hoping it would contain prompts relating to the destination we were travelling to. When we received it the only connection the travel journal had to our destination was the picture on the front cover. What was even more disappointing was that inside there was a spelling mistake, that was repeated on every single page.
A kids travel journal is just a travel diary that prompts children to make notes about each day of their trip. If this is what you need for your next holiday, our free kids travel journal will have you covered!!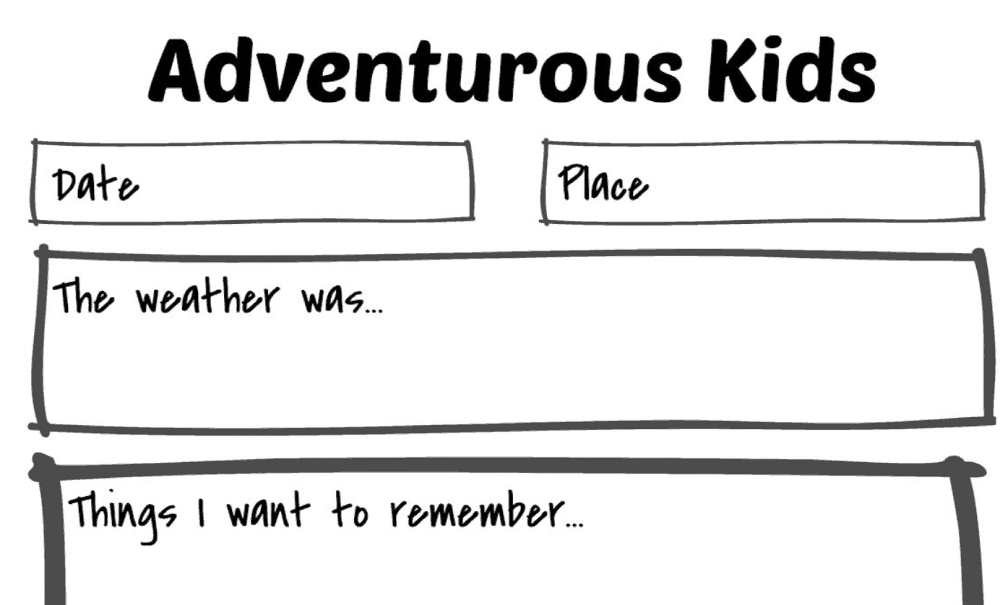 Download Kids Travel Journal Here
This kids travel journal is free for anyone to use for the purpose it was intended. If you do use the kids travel journal I would be delighted if you would share a picture of your child using in on your favourite social media channel. Please tag Zena's Suitcase so we see your pictures! Here's a list of all our social media accounts:
If you want to save this kids travel journal for later, pin it to your travel board on Pinterest.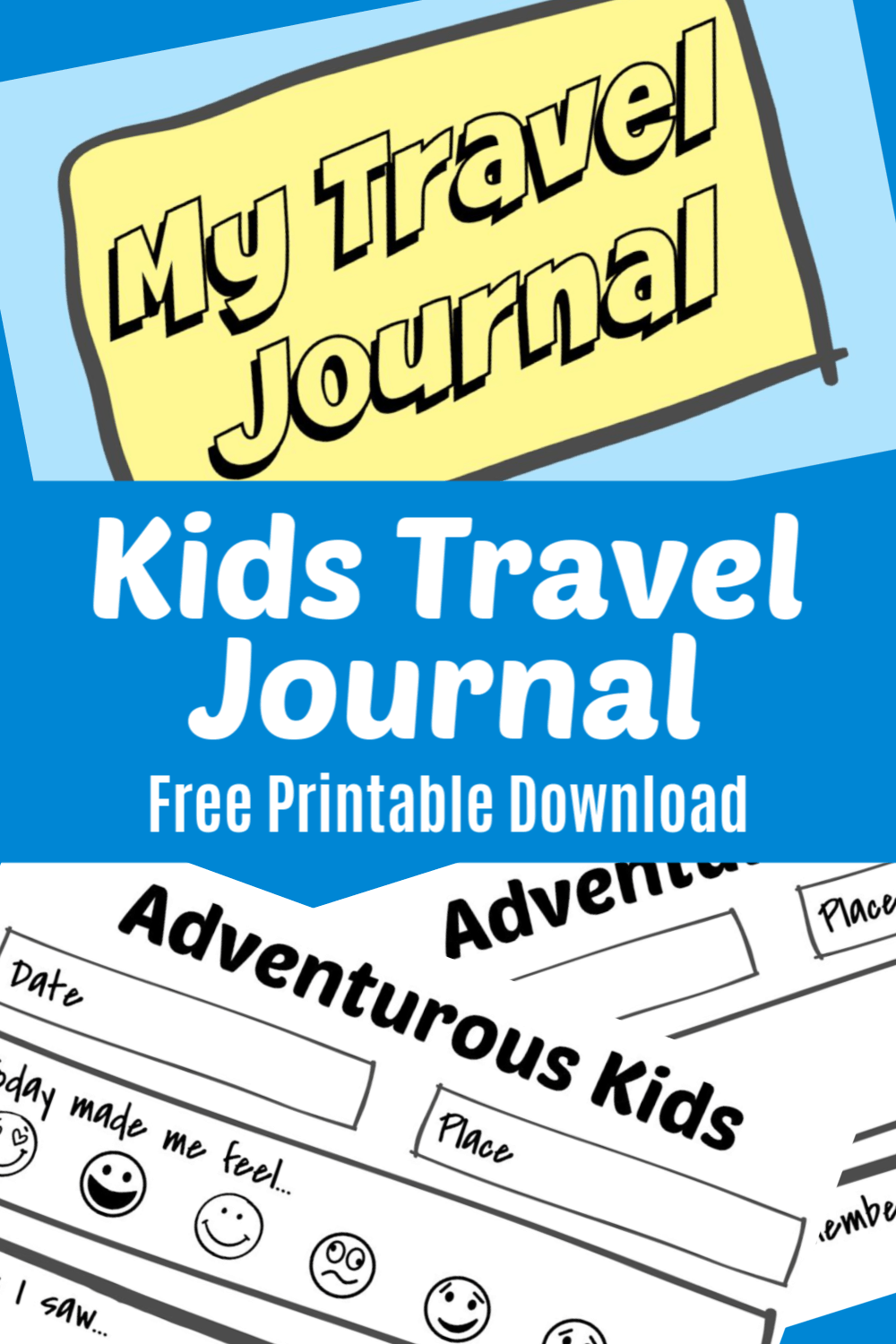 Follow Zena's Suitcase on Pinterest