Timber Festival was a brand new festival for 2018, and we were delighted to be asked to go and see what it was all about so we could share this review with you on Zena's Suitcase.  I was excited for weeks before Timber Festival as I had a feeling the girls would love it. They are at their happiest when they are exploring the outdoors and having fun outside.
I was also blown away when the programme arrived through the door, as there was literally loads to do.  The challenge was going to be picking out the things we wanted to do the most.  Timber Festival was a great way to kick off festival season for us, because we just loved the chilled out family friendly vibe and being able to get a little bit closer to nature than we were before.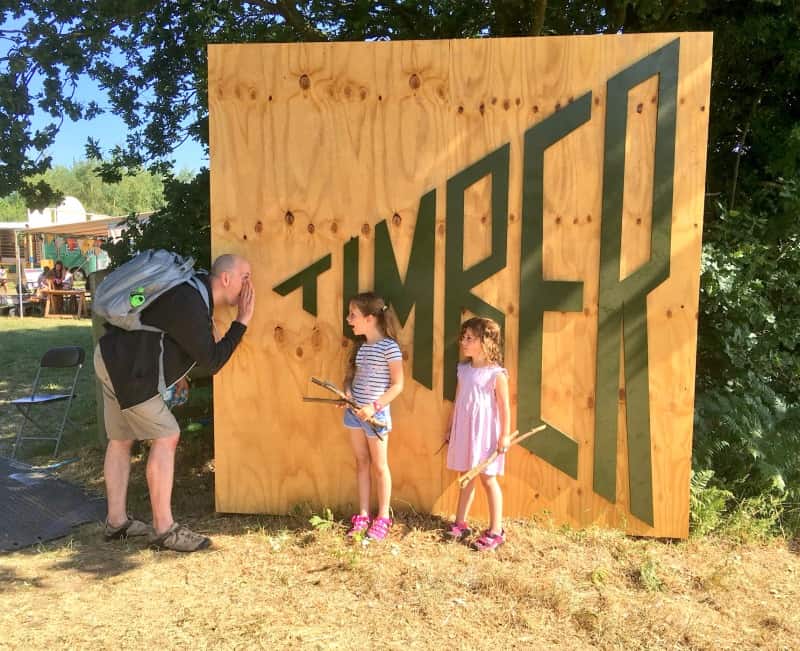 Where is Timber Festival
Timber Festival is a great festival to go to if you live in or near the Midlands.  It's really near Nottingham and it took us just 45 minutes to drive there by car.  Timber Festival took place in The National Forest, which in itself is an incredible place before you start adding music, art and philosophy.  It's a large manmade forest in the heart of the Midlands covering over 200 square miles and is home to millions of trees and various natural habitats.
Feanedock, on the Leicestershire/Derbyshire border was where we headed for this new family friendly camping festival, and the site address was Rawdon Road, Moira, Swadlincote, DE12 6DQ.  The festival entrance was opposite Conkers, the outdoor activity centre, so it was really easy to find.
Camping at Timber Festival
One of my favourite things to do in the summer is camp at a festival and Timber was literally perfect for a gentle child friendly experience.  If camping is new to you there's lots of helpful tips on globosurfer.com. The car park was a manageable distance from the camp site and there was loads of space in the field to allow for family sized pitches.
There was a wheelbarrow trolley service available if you needed help getting your tent and camping equipment to the field, but we had our own trolley with us so we didn't use it. I didn't spot the trolleys that you put kids in so you might want to take your own if this makes life easier for you at festivals.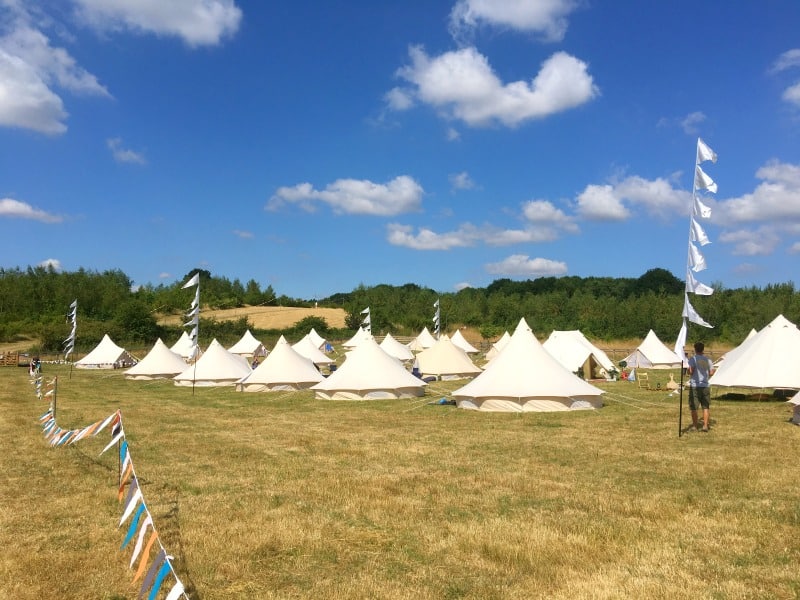 The showers and the toilets were great.  They were cleaned and restocked daily and we never had to queue.  We used the showers in the evening, which I think helped no end. We also loved that there was lots of places to get drinking water in the campsite and throughout the festival.
If you prefer glamping, there were two options for you and both the sites looked great.  There were Landpods which were these little cabins elevated from the ground.  They were great if all you needed was somewhere to sleep for the night.  There was also a site for traditional bell tents with Tinker's Bell, which I think would well for families glamping at the festival.
Food & Drink
After we had set up camp in the main field, we took the short walk to the festival to have a quick look around.  In Field Notes we found a great range of food and drink and were happy that we as a family were going to be catered for over the course of the weekend.  The beer tent was pretty central and stocked a great range of tasteful lagers and beers to keep a whole manner of festival goers happy.  We may have indulged in the odd pint over the course of the weekend, just to quench our thirst and cool down in the sun of course.
We were also surrounded by a great selection of boutique food and drink providers including Shepards Ice Cream, which was a huge hit with the kids.  Yümlaut was also a favourite stop for us, with delicious German street food that kept everyone in our family happy.  There was also no shortage of coffee, cakes or iced tea depending on what took your fancy.  We found the food stalls to be really helpful and accommodating especially when we made some very specific requests to keep our fussy kids happy.
Things to do at Timber Festival
Where Timber Festival really came into it's own was with all the different activities and art installations that families could enjoy.  We arrived at the festival fairly early on Saturday morning and we got to take a proper look at the 'As The Crow Flies' installation.  It really set the scene for the entire festival, giving us the chance to think about the different wildlife that relies on habitats like this.
In The Eyes of The Animal was our next stop, and even though I couldn't convince Brook and Indie to try it, I jumped at the chance to take a look at how a frog or owl might see the world.  This completely immersive experience was so magical and let me see and feel just how life might be like for the different species living amongst the trees.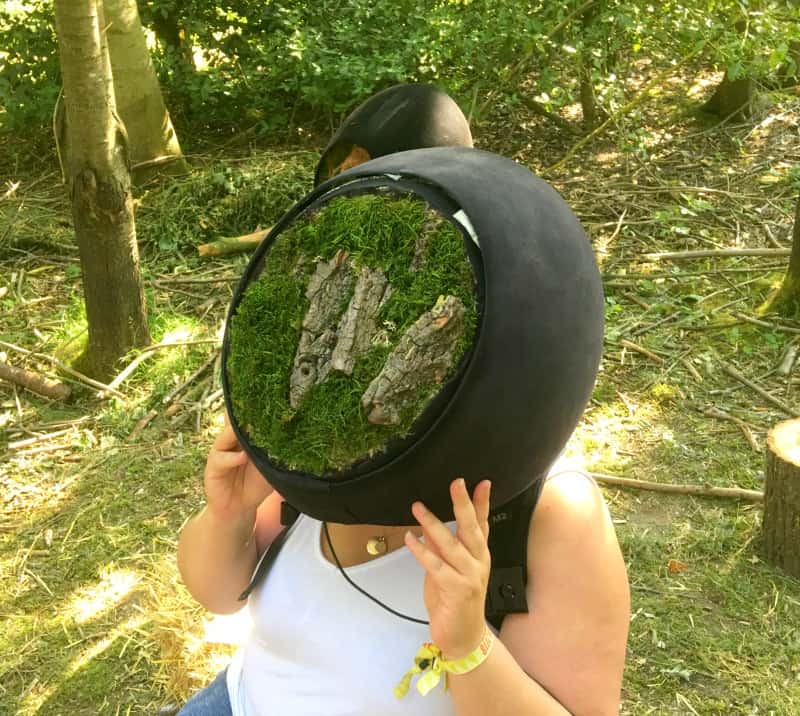 As we walked further into the festival we stumbled across many other animals who continued to bring our Timber Festival experience alive.  The girls played with the mice and the bear from the Carnival of the Animals, which was a fascinating walking theatre show from The Fabularium.  The Antelopes were often seen surveying the festival goers with curiosity, mimicking the funny things they saw in the human beasts exploring their forest. They definitely raised both eyebrows and smiles as they walked through the festival through out the weekend.
One of our favourite spots by far though, was the Museum of the Moon by Luke Jerram hidden away in the Canopy behind Field Notes.  Whether it was day or night, the moon was a captivating model of what appears in the sky above us.  The details and the texture were just incredible, and it was like someone had bought the moon down from the sky and hung it in the trees so we could take a closer look at it.  It was pretty mind blowing for all of us really.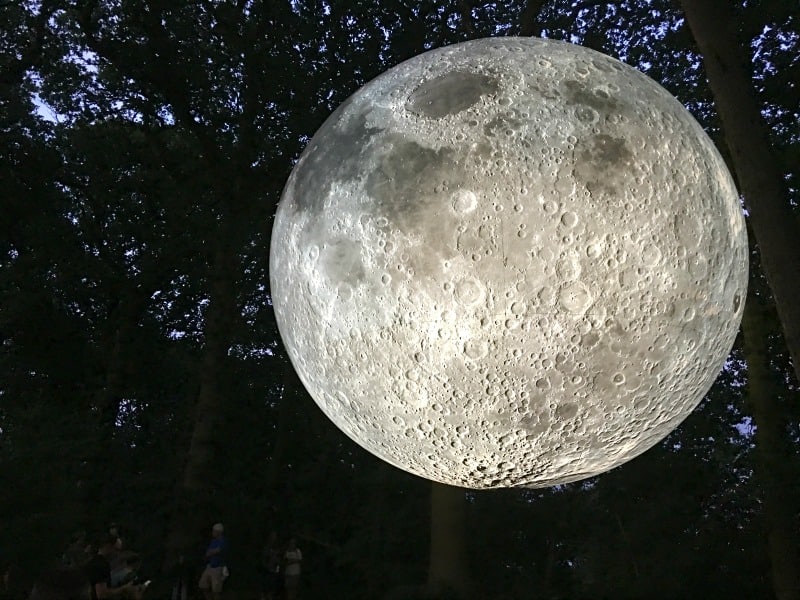 We genuinely felt a part of Timber Festival and connected to the forst we were staying in a way we could not have experienced simply by paying The National Forest a visit.  We hunted bugs with the RSPB and learnt about all the different mini beasts that were living around us.  We spotted the Forest Monsters hidden in the trees, created by the vivid imaginations of children from the local schools in the area.
We got lost in the Coppice Maze and hula hooped in the clearing. We got daringly close to the bees in the hope the girls would let go of their fears and embrace this important insect. We played our favourite board games when we needed a break from building playgrounds and the sun that didn't stop shining all weekend.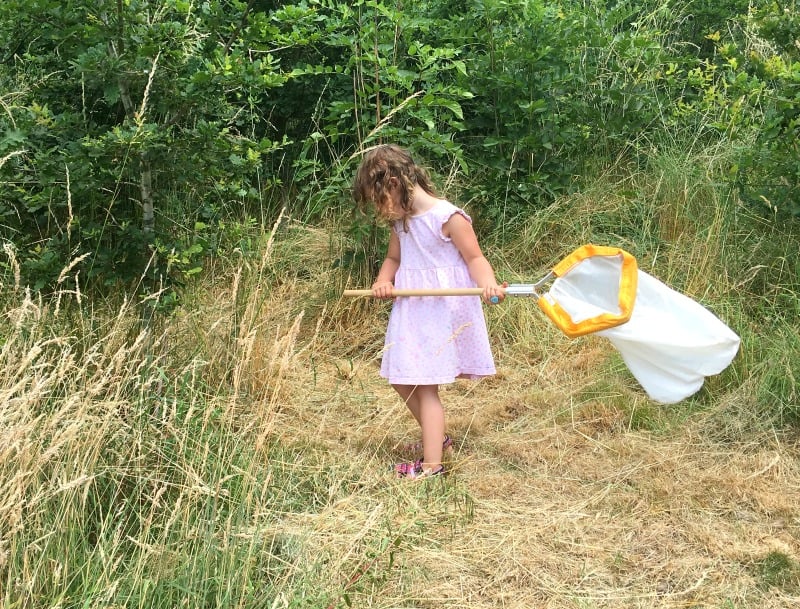 Every experience we had at Timber Festival was unique and personal to how we wanted to enjoy the weekend as a family.  I've only talked about a few of the things that we enjoyed at Timber, but there literally was something for everyone.
Older children loved learning to beat box or swing in the trees.  You could make a variety of different wooden crafts, listen to music or explore one of the many philosophical debates to be had around the importance of nurturing forests and wildlife.  It really is a festival for everyone looking to connect with the the forest.  What makes Timber Festival special is it makes sure you are able to do it in a way that's meaningful for you regardless of whether your 4, 40 or beyond.
For more information about Timber Festival 2019, early bird tickets and programme information make sure you sign up to the newsletter at http://timberfestival.org.uk/
If you are looking for even more events to visit in 2019, you will love our list of family friendly festivals!
Tips for Going to Timber Festival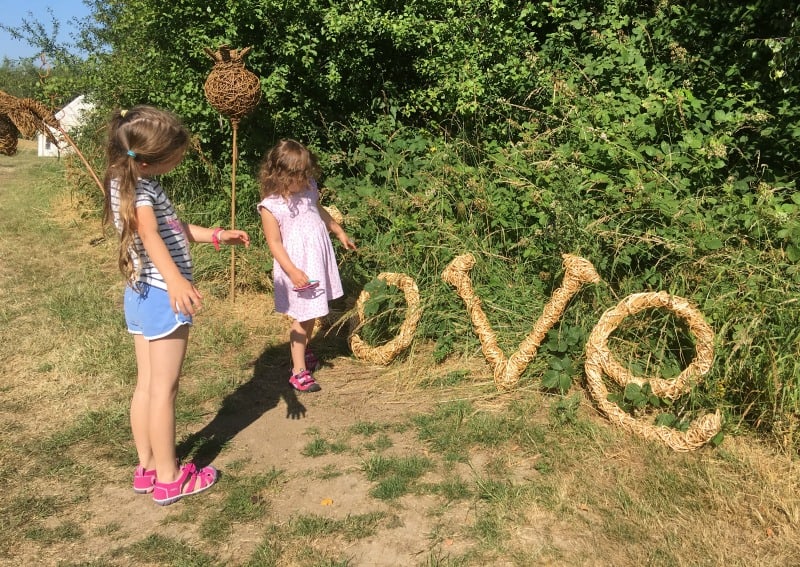 You can take your own alcohol to the campsite, but not into the festival.
Take plenty of insect repellant, you are in a forest after all.
Arm yourself with refillable water bottles as there's plenty of access to drinkable running water on site.
If you have small kids, I would recommend a camping trolley like this folding wagon from Crotec.
Visit 'In The Eyes of The Animal' early as it's a popular experience at Timber Festival.
For safety reasons, BBQ's are not allowed.
As there is so much going on at the festival, dogs aren't allowed apart from assistance dogs.
There are phone charging facilities, ATM's and a baby changing tent.
There is first aid onsite, which is super handy with kids.
The best address and postcode for sat nav is Rawdon Road, Moira, Swadlincote, DE12 6DQ
We were provided with complimentary weekend tickets to visit Timber Festival in return for this post, but all thoughts and opinions are our own. 
Pin for Later