Festivals are the perfect way to celebrate summer as a family.  The UK's best family friendly festivals are packed with activities, music, theatre and story telling.  They are the ultimate summer party and there are plenty of festivals out there that are completely kid friendly.
Why visit a family friendly festival? Because they give you the opportunity to camp more on child friendly sites and you get to enjoy the freedom of being outside on those hazy days of summer with a packed program of activities that everyone will enjoy.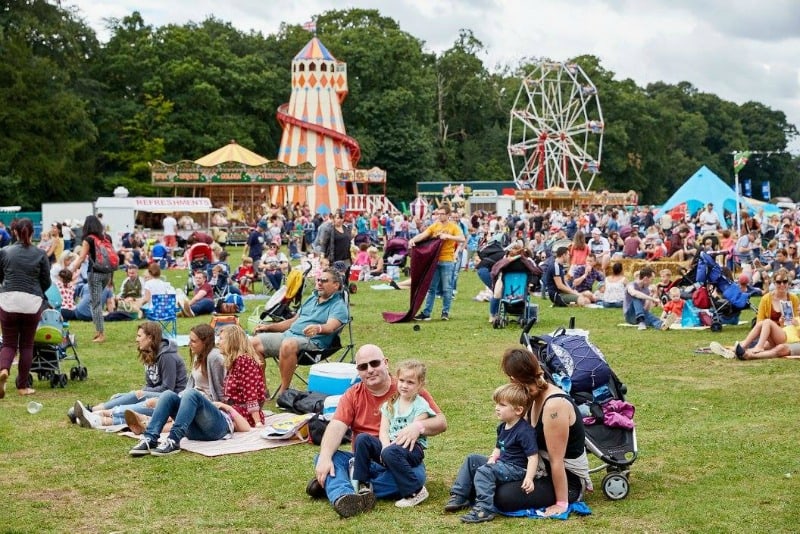 We've got a few family friendly festivals under our belt now so it made perfect sense to make a list of the best ones that are going to be taking place all over the UK this summer.  Without further a do, lets get this list of kid friendly festivals underway so you can get your tickets booked for these awesome summer celebrations.
Best Family Friendly Festivals
Just So Festival
It was our first visit to Just So Festival last year, and you can read all about our review of the magical time we had to see if you think it's for you and your tribe.  Just So Festival is the perfect family friendly festival in that it is just for families.  It's a summer playground for you and your children to enjoy the arts and outdoor theatre.
We bumped into skating flamingos, enjoyed taking part in an amazing number of activities and had the very best timesaving what makes Just So Festival so popular with families.  If it's your first year of taking your children to a festival, this is a great one to start with.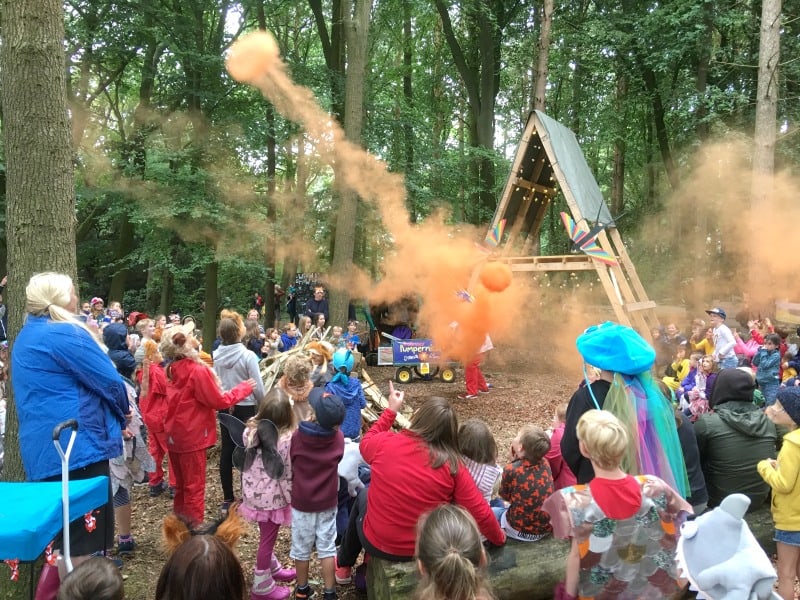 Festival Dates: 16/17/18 August 2019
Venue: Rode Hall Estate, Cheshire
Ticket Info: https://www.justsofestival.org.uk/tickets/
Timber Festival
It was Timber Festival's very first year of celebrating the National Forest in Derbyshire in 2018 and I'm expecting them to come back with an even bigger and better experience in 2019.  We were delighted to be guests at Timber Festival and fingers crossed we get to experience it again this year.  This family friendly festival celebrates everything that nature has to offer and how beautiful it can be when we work with it.  The National Forest is the largest manmade forest in the UK and makes for the perfect setting for this fun packed and thought provoking weekend.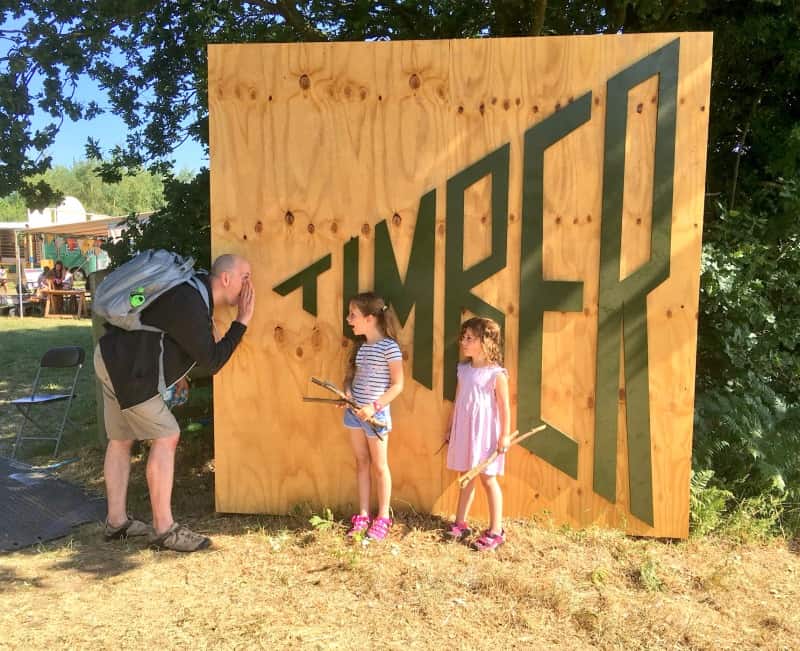 Festival Dates: 5/6/7 July 2019
Venue: Feanedock, the National Forest
Ticket Info: https://timberfestival.org.uk/tickets/
Larmer Tree Festival
Going to Larmer Tree Festival was our first experience of a kid friendly event like this.  We literally had the best weekend here and it was what got us hooked on taking the girls to more family friendly festivals over the last few years.  We loved the music, the way it was organised and the size of it.  It was just right for first time family festival goers and there was so much to see and do while we were there.  You can read all about it in our Larmer Tree Festival review and get a flavour for what you can experience over the weekend.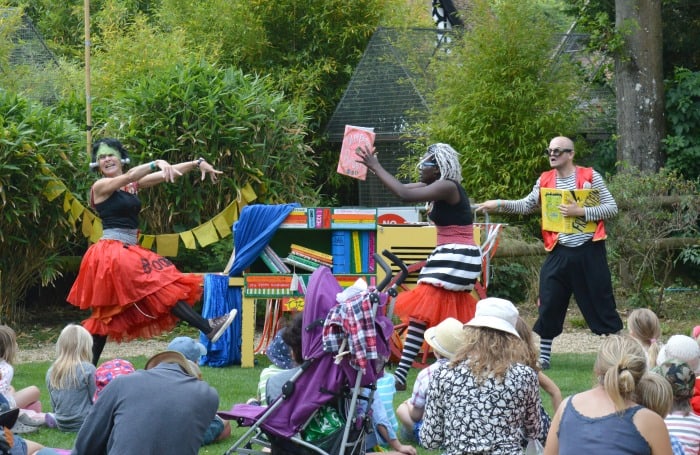 Festival Dates: 18th – 21st July 2019
Venue: Larmer Tree Gardens, in the heart of the Cranborne Chase
Ticket Info: https://larmertreefestival.co.uk/buy-tickets/
Gloworm Festival
The Gloworm Festival is a brilliant 2 day festival that has been especially created for grown ups and their little people. Gloworm invites their festival goers to come and play in a warm, welcoming and creative environment, loose their inhibitions, let their hair down and have some fun. At Gloworm Festival, they believe that Children are the most important people in the world, which is why this event is aimed at families with Children aged 0-13, with plenty for teenagers and grown ups to enjoy too.
Festival Dates: 17th-18th August 2019
Venue: Thoresby Park, Nottinghamshire
Ticket Info: http://glowormfestival.co.uk/ticket-camping/
Camp Bestival
If you were a festival goer before you had children and you like your events big, then Camp Bestival is for you.  This family friendly festival is coming back in 2019 with a Heroes vs. Superheroes theme which is bound to mean outrageous festival outfits and party shenanigans all round.  There's a packed music lineup and 2019 will also see the return of children's favourites Mr Tumble, Mister Maker and the Shapes and every Mum's favourite, Mr Bloom!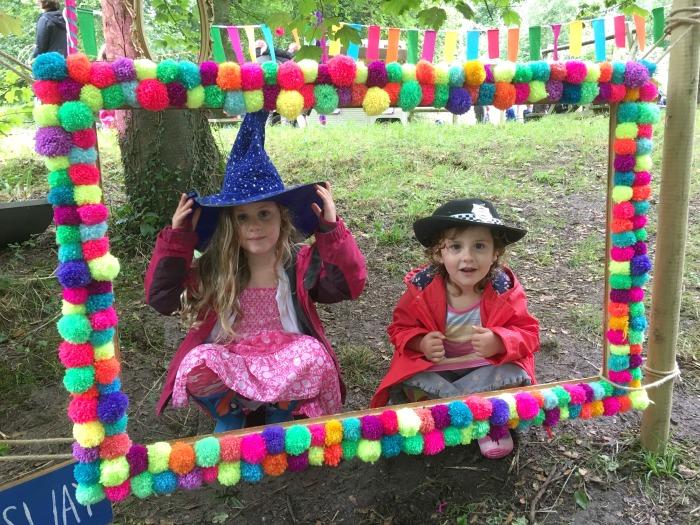 Festival Dates: 25th-28th July
Venue: Lulworth Castle, Dorest
Ticket Info: https://www.campbestival.net/tickets
Bearded Theory Festival
Bearded Theory Festival is an award winning music focused family friendly festival that began in 2007.  Best described as the festival with a little something for everyone, their mixed music line up is bound to appeal with The Cult headlining for 2019, and other acts including Editors, Stiff Little Fingers and Little Steven and the Disciples of Soul.
Festival Dates: 23/24/25/26 May 2019
Venue: CATTON HALL, DERBYSHIRE
Ticket Info: Bearded Theory Festival Prices
Port Elliot Festival
Port Eliot is a festival unlike any other you will experience with kids. When you go to Port Eliot, they welcome you as their guests. Whether you're swimming in the estuary, picnicking under a 300 year old tree, rocking out at the Park Stage, canoeing on the river, catching an intimate gig in the church, watching a cooking demo in the Big Kitchen or dancing 'til the wee hours in the Boogie Round – this festival is like coming home to a very special and unique place for a wonderful celebration of all things summer.
Festival Dates: 25th – 28th July 2019
Venue: St. Germans, Cornwall
Ticket Info: https://porteliotfestival.com/buy-tickets/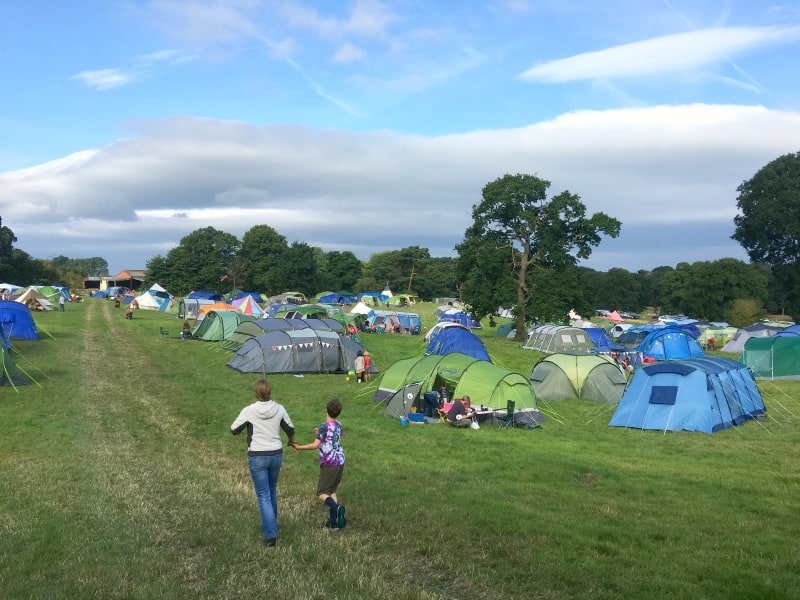 Cornbury Festival
The Cornbury Music Festival is one-of-a-kind: a lovingly crafted, top notch, very English open air party, tailor-made for the whole family to enjoy.
Like the best of England, The Cornbury Music Festival is civilised, charming and irresistible – a homespun melting pot where music-lovers share pies and a glass of champagne with superstars, toffs, rockers, crooners, Morris dancers, farmers, urbanites, fashionistas, gourmet chefs and little old ladies who make exceptional cakes.  What's not to love!
Festival Dates: 5/6/7 July 2019
Venue:  The Great Tew Park, Great Tew, Oxfordshire, OX7 4AF
Ticket Info: https://www.cornburyfestival.com/tickets/
The Big Festival
This foodie music festival is the creation of  Alex James, once Blur's bassist and is held on his farm in Kingham.  Given his background, you know the music is going to be good.  For kids, there are appearances from Justin Fletcher, Paddington, Peppa Pig and George, as well as a vintage funfair and a field-to-fork cookery school adding a little learning and appreciation into the mix.
Festival Dates: 23rd – 25th August 2019
Venue: Alex James' Farm, The Cotswolds
Ticket Info: https://thebigfeastival.com/tickets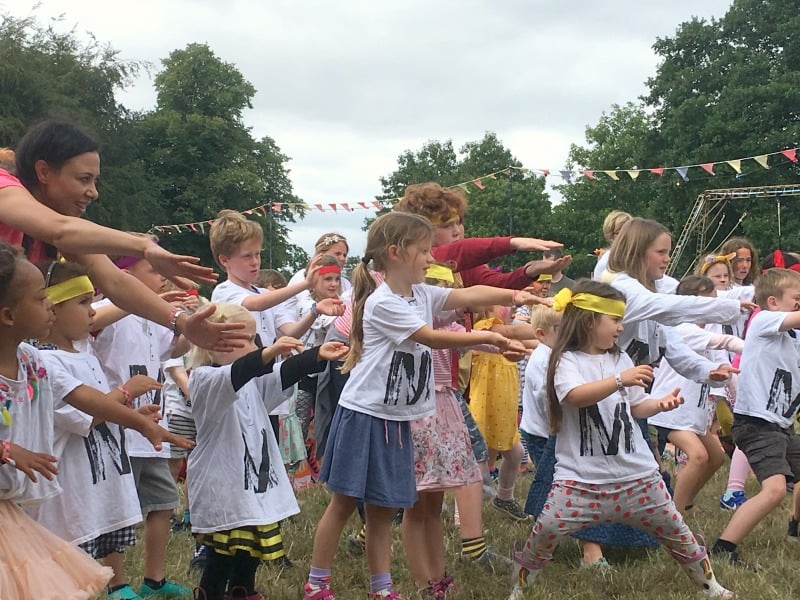 Deer Shed Festival 10
We are really interested in trying out some new kid friendly festivals in 2109 and Deer Shed is very much on our radar.  Given what they have to say about the event, I think we will really enjoy it!
If you go and watch a Pixar movie with your children, everyone has a great time. Not just your kids, EVERYBODY!!! The Deer Shed Festival strive for this holy-grail every year.
They don't have kid's areas as such, they're not zoo animals! The whole site is accessible to everyone and we will welcome you as though you are their house guests, which you essentially are.
Deer Shed Festival is a cultural event too and you will be exposed to many new things.  You might be challenged by some of them, but they want every family member to leave Baldersby Park inspired, if that's ok.
The music line-up, hitting you through extremely high fidelity PA systems will be as thrilling and contemporary as you will find at any UK festival in 2019 – it's just that you can share that thrill with your kids and feel perfectly safe at the same time.
Festival Dates: 26th – 29th July 2019
Venue: Baldersby Park, Topcliffe, North Yorkshire
Ticket Info: http://deershedfestival.com/tickets/
Wilderness Festival
Wilderness Festival is a boutique UK music family friendly festival, laying on an easy-going programme of music, theatre, art, comedy and incredible food and drink for all festival goers to enjoy.
Take a stroll around its site and you'll discover sets from a variety of international artists (Chic & Nile Rodgers and Jon Hopkins have performed recently), as well as a huge dose of woodland fun, including immersive games, eccentric theatre, paddle yoga, workshops, talks, debates and even a lakeside spa.
All held within a secluded, natural setting, which means Wilderness is the perfect weekend to escape your daily life and run wild in the creative wilderness with the kiddos.
Festival Dates: 1st – 4th August 2019
Venue: Cornbury Park, Oxfordshire
Tickets: Wilderness Prices & Camping info
Shambala Festival
Shambala is a truly creative spectacle bringing together thought provoking ideas and expressive arts.  Here's what the festival organisers have to say about how families can enjoy their time at Shambala.  I think we will be adding this one to the list too!
Shambala, is for families. Playtopia, our Kid's Area, is one of the most vibrant on the festival circuit and is a real jewel in Shambala's crown. It's absolutely jam packed all day with activities and entertainment and could easily keep your nippers entertained all weekend – but it doesn't need to as the rest of the festival is absolutely kid friendly too! From our sandpits to our golf course, craft workshops and of course the legendary Woodland Tribe, kids are invited to roam wild before ending the day with a cosy cup of cocoa and bedtime story in our Family Yurt!
Festival Dates: 22nd – 25th August 2019
Venue: Secret Country Estate, Northamptonshire
Tickets: https://www.shambalafestival.org/buy-tickets/
Green Man Festival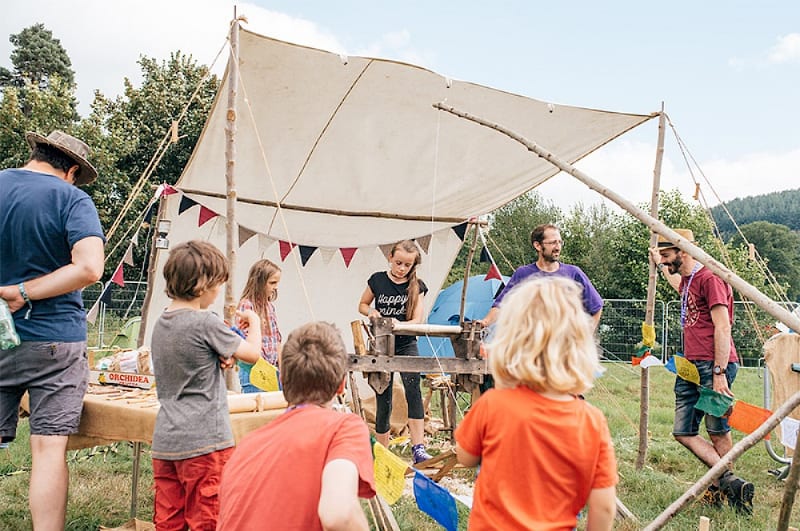 With one of the most beautiful festival locations in the UK, Green Man Festival has a lot to shout about. I'm completely sold on what they have to say about their escapist experience:
Nestled within the majestic Brecon Beacons, the Settlement is your opportunity to explore miles and miles of mountains, forests, waterfalls and rivers. Camp with us for a whole week from 13th August to discover the verdant beauty of the Welsh surroundings…
Immersing yourself in our community of Settlers couldn't be easier – host barbecues with produce sold daily (from the local butcher), team up for our legendary Settlement Pub Quiz, cuddle up around the Settlement bonfire or enjoy live music, workshops, outdoor adventure and family fun. 
Festival Dates: 15th – 18th August 2019
Venue: Glanusk Park, Crickhowell, Powys NP8 1LP
Tickets: Will be available in early 2019 https://www.greenman.net/tickets/
Latitude Festival
Latitude Festival is an annual  UK music and performing arts festival, known for it's laid back vibes and popular with families.  Latitude's lineup spans music, comedy, poetry, theatre, politics, film and workshops planned throughout the event.
Take a wander around the site, and you're set to discover woodland film screenings, live art and the sanctuary of wellbeing, where you can relax amongst ambient soundscapes or get involved with some of the many festival activities on offer.
At Latitude they have a huge array of family-friendly activities available for children and parents alike that will create happy memories to last all year. With activities and entertainment for Kids, Teens and Families now spread across three exciting areas, it's no wonder they've previously won Best Family Festival and Best Family Day Out.
Festival Dates: 18th – 21st July
Venue: Henham Park, Suffolk
Tickets: https://www.latitudefestival.com/tickets
Womad Festival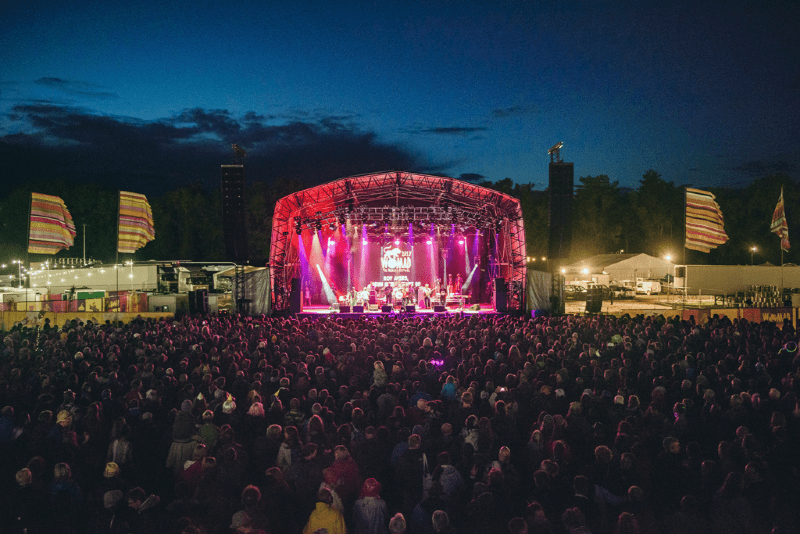 When Womad's global festival reaches the UK it's incredibly popular with festival going families.  Not only are children 13 able to go free, but they also get to enjoy the World of Children area so that they can explore, create, learn, play, and have the best time.
There are two large tents bursting with hands on creative projects, and it's also where kids can get involved in creating large-scale processional structures and costumes and headdresses, so they can take part in the big family parade on Sunday.
The World of Children is also home to WOMAD Weenies for under 5's, the Teen Tent, the Happening Tent, a music caravan and a storytelling tepee.  They can get stuck into everything from slacklining, circus skills and den building, to woodland walks, music making and family Zumba!
Festival Dates: 25th – 28th July 2019
Venue: Charlton Park, Wiltshire
Tickets: https://womad.co.uk/tickets/
Curious Arts Festival
After five glorious years in the New Forest,  Curious Arts Festival is moving to the breathtaking estate of Pippingford Park from 23-26 August. With sweeping views across Southern England, the area is rich in history and cultural resonance, Henry VIII met Ann Boleyn at nearby King's Landing and Pooh Bear's 100 Acre wood can be seen from the festival grounds. Taking place on the same weekend as the Byline Festival, Curious Arts ticket holders will have access to both extraordinary events at no extra cost! That's a real festival treat isn't it!
At Curious Arts you will find wonderful writers, great musicians, fabulous comedians, brilliant programmes for children as well as extensive workshops and experiences.
Festival Dates: Dates: 23rd – 26th August 2019
Venue: Pippingford Park, Nutley, East Sussex, TN22 3HW
Tickets: https://curiousartsfestival.com/information/
Wychwood Festival
The UK's favourite family festival takes place within the beautiful Gloucestershire countryside, with over 100 acts performing across four stages, plus music, dance and arts workshops, a circus school and a programme of talks, debates and comedy for all ages.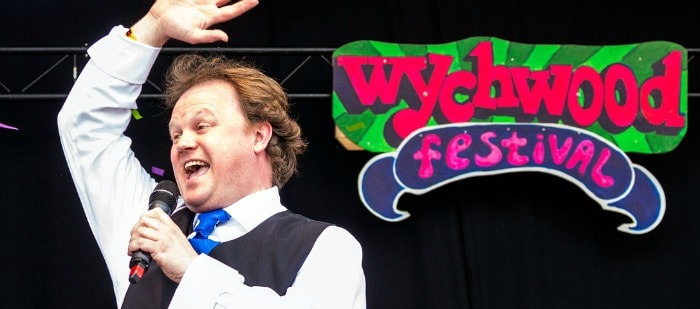 With optional idyllic camping and something to satisfy all appetites, there's no wonder Wychwood has been nominated as 'Best Family Festival' each year at the UK Festival awards.
Festival Dates: 31st May – 2nd June
Venue: Cheltenham Racecourse
Tickets: https://wychwoodfestival.com/buy-tickets
Give! 26
There is definitely a generation of festival goers with children who will appreciate Give! festival from House of Honey.  Give is a this teeny celebration of soul, house, funk, reggae and blues, grew out of a series of club nights started by a gang of warehouse ravers in the 80s. While it is not a family festival, many regulars now bring their offspring, who enjoy the party atmosphere.
Festival Dates: 12th – 15th July 2019
Venue: STANFORD HALL, Lutterworth, Leicestershire, LE17 6DH
Tickets: https://houseofhoney.org/give2019event/give2019ticketinfo
Elderflower Fields Family Festival
Billed as 'THE FAMILY FESTIVAL', Elderflower Fields is the perfect way to kick off the summer with the kids.  It is an award winning three day festival, designed especially for families with children.  Described as a wild weekend adventure, packed full of music, sports, nature and the arts, it's bound to packed with fantastic family friendly fun and help you to create lasting memories.
Festival Dates: 24th – 27th May
Venue: Pippingford Park, Nutley, East Sussex, TN22 3HW
Tickets: https://www.elderflowerfields.co.uk/tickets/
The Good Life Experience
Founded by Cerys Mathews, Steve Abbott and Charlie and Caroline Gladstone, The Good Life Experience is relatively new to the family festival scene in Wales.  Packed full of exciting experiences including axe lobbing, pumpkin throwing and wobbly stool making this could be the back to basics experience you and your family are looking for in a year of political uncertainty.
Festival Dates: 12th – 15th September 2019
Venue: Hawarden, Flintshire, Deeside CH5 3FB
Tickets: https://www.thegoodlifeexperience.co.uk/buy-tickets/
You might feel spoilt for choice now that you've seen all these family friendly festivals that you and your family could enjoy.  My tips for picking the best events this summer is don't be afraid to try something new, think about whether you enjoy big festivals, or perhaps something more intimate and check out the online reviews.  We have been to several festivals now with 2 young children so we keep an eye on what festivals families like ours enjoy going to!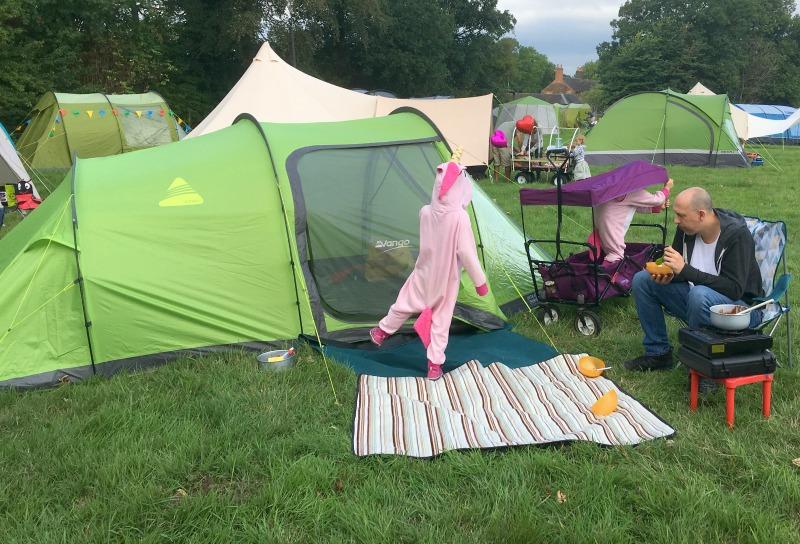 Suggested Further Reading for Festival Goers:
How To SURVIVE Camping With Kids At Festivals This Summer
Vango Edoras 500XL Air REVIEW – The Perfect Family Tent?
Vango Beta 450XL Review (Best Festival Tent)
Crotec Wagon With Shade Canopy Review (Folding Camping Trolley)
Have you decided which family friendly festivals you will be heading to in 2019?  If we missed any events that you love off the list let us know in the comments below.
Pin for later