Family travel is something we aren't always dab hands at – you try and sprinkle a little something for everyone into the time you have away and you're still going to have calls of 'I'm bored!' from the backseat of the car. You and your partner end up feeling like you need a nap as soon as possible! Of course, you can't have fun in the sun 24/7, but you can sure make a good go of it!
But if you're someone who's got a family trip away on the cards in the next few months, or you've decided to get your summer planning under away, to avoid stress later down the line, this post is here to help out. Consider it a voucher for planning and booking the perfect family holiday.  It's not hard to plan when your kids are this young; just a bit of quiet time every now and then and baby will be happy with their holiday!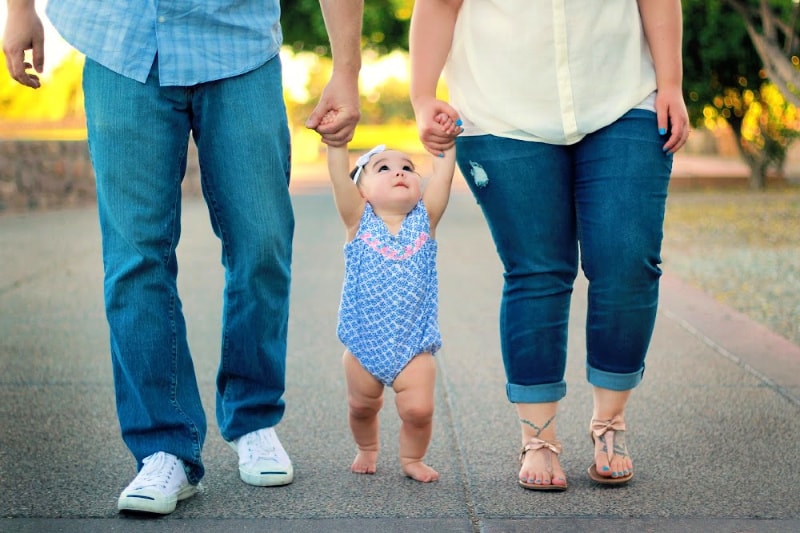 (Image)
Take Your Time and Compromise
It can take about 6 months to properly plan a family holiday when you're on your own and have little outside input. That's a lot of time to try and make your holiday fun for everyone involved! Imagine how you'll feel when your kids aren't afraid to really let you know they were bored or a day out you arranged was a complete flop. It can really cause tension when they get back to the hotel – if you've been there you'll know it's not a pretty picture.

So make sure you're making time right now to come up with activities everyone is going to love and enjoy; you know your family inside out, and you shouldn't be afraid to sit down with them and hand out some theme park and activity farm leaflets and ask their opinions on them. And if your kids or your partner turns their nose up at something you suggest, don't be downhearted about it. Make sure you compromise, and save those activities  for another holiday, perhaps without the kids. You don't have to try and cram everything in!
Know Your Hotel Discounts Inside Out
If you've got kids, whether they be of the teenage kind or as young as 3 and 4, you're going to want same safe and warm accommodation to come back to at the end of a busy day. You will want a comfy bed they can recharge in and access to a TV you can use a paid subscription card maybe.  You're probably going to be booking your entire brood into a hotel for a week or so, where you can keep your luggage safe and have easy access to food and drink in the restaurant downstairs. All in all, a good hotel choice can cut a lot of hassle out of running a successful family holiday!
But what hotels are worth the investment? You've got children to entertain and a partner you want to revel in the world with – you want to know you're getting your money's worth! One travel tip is to focus on small, local hotels, or even just B&B for the best deals. Feel free to call them up and ask for lower prices, or even a discount that kicks in the longer you stay in a room. And when you find an ebookers hotel discount code to combine your negotiations with, and knock the price down even further, you will be more than happy with your holiday savings!
Make Sure You Plan for the Journey
The journey is often cited as the best part of a holiday, but when it comes down to it, if you've got kids in tow and you're thousands of feet in the air in a metal shell, there's a good chance you're dreading the next few hours. The kids might get bored, they might get scared, they might start to cry and you'll receive all kinds of looks from fellow passengers. Either way, it can be a stressful time unless you plan it right.
First of all, fill that carry on with lots of snacks. Make sure there's plenty for your kids to eat and drink whenever they get a bit cranky. And then stock up on the wet wipes as well to clean up any mess they create! Then make sure you've got plenty of ideas for games and activities in the memory banks, and ones that won't weigh your luggage down any further!  Baggage allowance is getting tighter and tighter these days.
This is your holiday, you're all meant to be recharging your batteries and having some fun as a family and with the right planning it's completely possible!