If you're looking for free things to do with kids, then look no further.  I'm always desperate to find activities to do with my children that don't break the bank, or even better are free.    When teen was small, money was pretty tight so I had to learn to be inventive and make the most of things that were available to us at little or no cost.
Like most families, we can't afford paid activities every week, so we make the most of what's around us.  Here's some of the places we've visited over the years and still get a lot out of, and best of all they are free or very cheap indeed.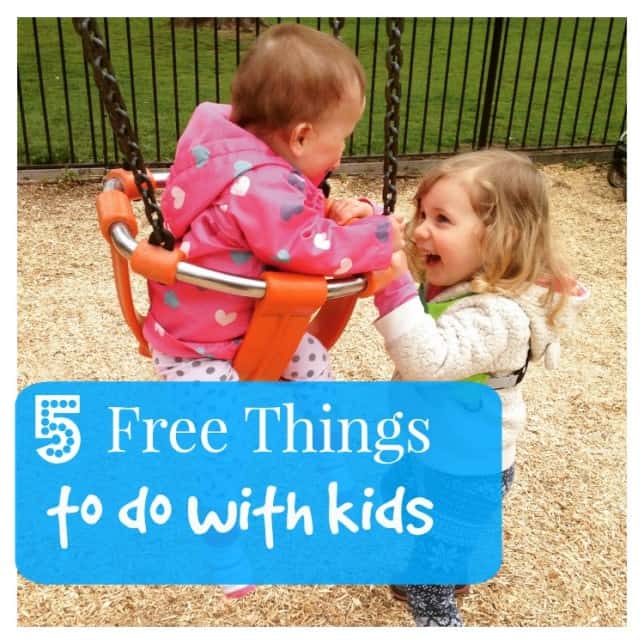 1. Car Showrooms This goes down so well with little boys but can be a real hit with the
girls too.  My son had a real thing for Mini's when he was young, and we were always playing Mini spotting when we were out and about.   We live near a Mini and BMW showroom so imagine his delight when we turned up to see a building full of cars, and he even got to sit in them!  He thought it was amazing.  Best of all, it was free!
2. Go To The Park Parks and open spaces have such a lot to offer families these days. They are so much more imaginative than they were 10-15 years ago when it was all swings and roundabouts.  They are great for promoting a healthy active lifestyle. Many have outdoor gyms that the whole family can use for free.  Country parks often have regular activities at little or no cost like bug hunting or nature trails, and they are the perfect place to enjoy a picnic together.
3. Garden Centres/Pet Stores We are always visiting our local garden centre or pet store.  Often both will have a great collection of small pets, reptiles and fish to keep the children amused.  Going to visit is of course free, but if they start asking for something you are in a whole different ball game!
Garden Centre's often have summer houses, specially designed play areas and of course lots of plants and interesting things for kids to look at.  One we visit also has a really reasonably priced farm you can visit that won't break the bank.
4. Go To The Museum So many local museums or visitors centre's are free to visit these days, there's bound to be something in your local area.  We visit a local transport museum regularly that has steam trains, model railways and vintage buses.
There are charges to go on a steam engine ride or take the miniature railway, but they are optional. We have a local working windmill that's free to visit, and a farm in the city centre that we enjoy going to a lot.
5. Local Events An absolute must for anyone, whether you have family or not, wanting to get the most out of your local area is to sign up to your local council's 'What's On' mailing list.  This will be brimming with free events all year round.
There will be a range of events throughout the year especially for the local community.  We have a beach erected in our market square every summer for the duration of the school holidays, there's also Chinese New Year celebrations, family fun days, and so much more, and best of all the majority of the events are free.
Make shopping almost for free with coupons. Another great thing to do with kids, which is actually almost for free, is to shop at some famous brand stores.  A bit of window shopping is great, but bag yourself some coupons and you can grab some bargains too!
All moms and dads can get high quality clothing and accessories for their little ones and make the whole shopping experience much fun for all of the family. Neiman Marcus coupons and deals at ChameleonJohn can really help parents keep control of the purse strings, since there are a plenty of great deals there, and some cute clothing items as well. Mix and combine all the coupons you get from there and shop almost for free!
As a parent, learning how to make the most of your free time and money with the family is a bit of a knack.  There are so many places to get ideas, it just takes a bit of research.  Talk to your friends, they might have discovered a hidden gem that your family would enjoy too.  Check out websites like Netmums for local listings and inspiration and always check out blog posts like this one!