Little Pudding is 5 1/2  months old now, and I've managed to feed those chunky little thighs of hers myself all this time, go me and my milk making superpower.  It's come at a price though.  I desperately need to go to the hairdressers, but I haven't been able to leave her long enough yet.  I haven't got into the swing of expressing, just through lack of time (and inclination I guess).
Those pumps make me feel like a dairy cow, and I find them a right old faff when it comes to cleaning and sterilising.  I think they stir up memories from when Princess was small and she wasn't gaining weight.  I still remember the feeding/pumping regime with absolute dread.  My hat so goes off to the pumping Mama's out there, as it's a job in itself maintaining a supply that can feed as well as freeze!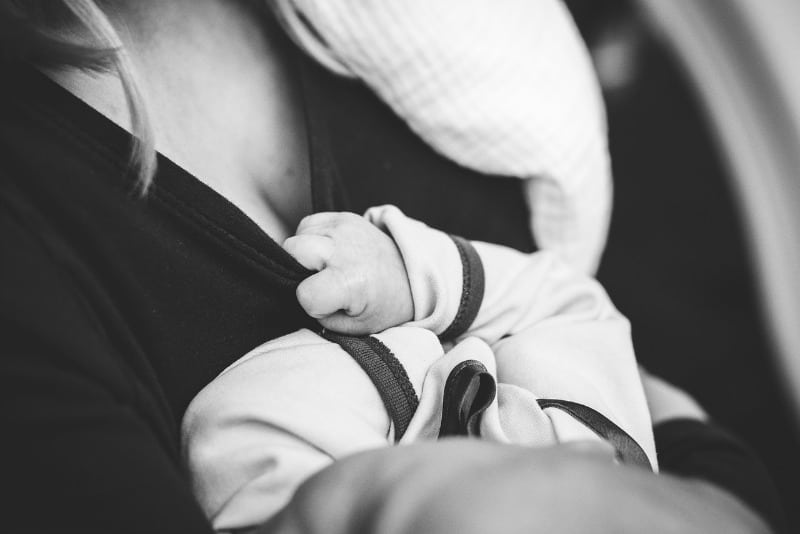 I have felt really hungry these last couple of weeks, and pretty thirsty too.  Taking in enough calories and fluid to produce milk and have the energy to feed whilst trying not to let my weight loss journey hit the wall completely is a whole new challenge.  I guess it's just for another few weeks then she'll be chomping on the family favourites and some tasty goodies that Ella's Kitchen sent her.  I have mixed feelings about weaning though, I wish it wasn't just round the corner.
I've got some great nursing related giveaways coming up this week, which I'll be linking up here so please do keep an eye out for them!  They are perfect for new and expectant Mothers, so pass them onto your friends too.