I find as a Mum to a toddler and newborn that I am constantly washing my hands.  No sooner as I've changed a nappy, used the bathroom, got lunch ready I could have washed my hands 3 times or more in the space of half an hour.  This constant hand washing plays havoc with my hands and makes them incredibly dry.  I should definitely be doing a hand cream review 🙂
I've always found  alcohol based sanitisers to harsh for my skin and certainly wouldn't use them on my toddler as they are just too harsh for her sensitive skin unless it was absolutely necessary.  However, when I'm out and about there are times when a hand sanitiser is incredibly useful.
Recently I have been using Ecohydra, a alcohol free antimicrobial hand sanitiser which I've found to be much more gentle on the skin.  It comes out of the container in a foam and rubs over the skin really easily.  It feels gentle on the skin, doesn't dry it out and leaves you with a nice clean feeling without the harsh effects of it's alcohol based rivals.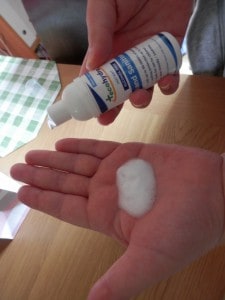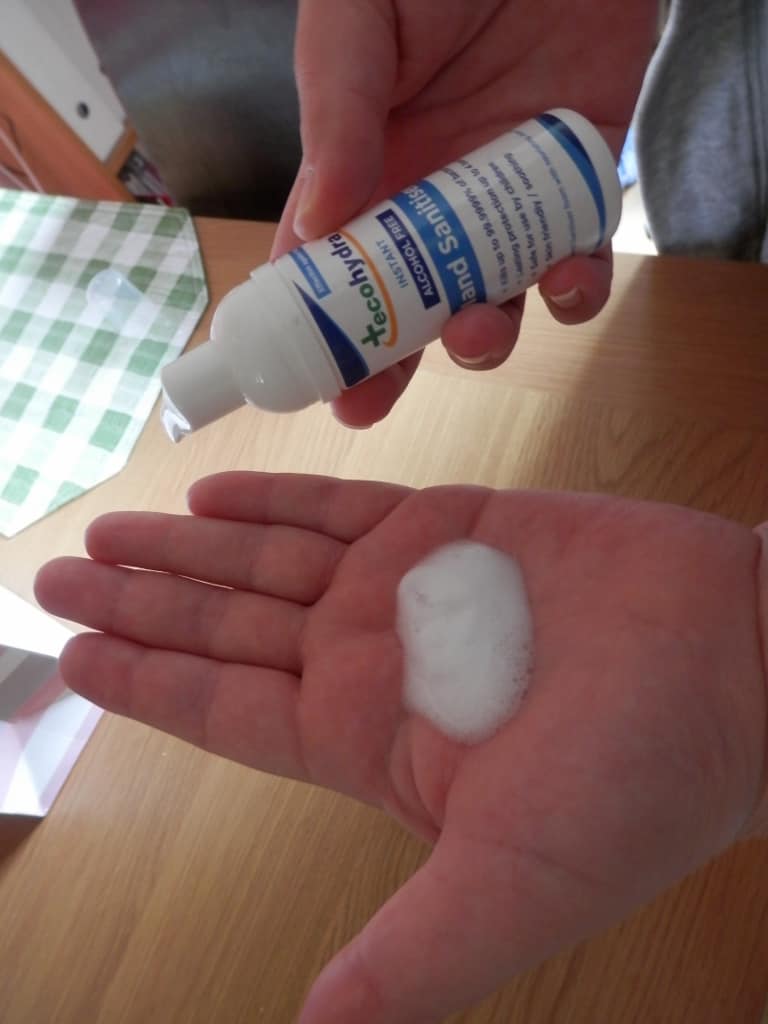 I've also found that little Princess likes to use it too.  If were out and about and it's not easy for us to wash her hands she likes to put the 'cream' on as she calls it.  Because it's a foam she thinks its a fun thing to do and she finds it really easy to rub all over her hands.  We have to hide the bottle now otherwise she'd do it again and again!  She's quite a fastidious child!
I like this product because:
Gentle on the skin
Easy to use
Convenient
Easy for children to use
Alcohol Free
The manufacturer claims:
Approved for sale in the UK by the NHS
 100% alcohol & triclosan free
Highly effective killing 99.9999% of bacteria
Safe for multiple daily use
Soothing and non drying
Non-toxic and non flammable
Safe for use by children
I don't feel equipped to comment on the science behind the nature of this product, but I did like using it and have no regrets about providing this review.  I was provided with a sample of Echohydra Alcohol Free Hand Sanitiser in exchange for this review.  All views are my own.