With my 3 year old daughter having to spend two weeks at home after her recent operation, we have very much been in the market for some new toys to keep her busy.  When I received an email asking for us to take a look at the Tinsy Winsy Weeny Tot Dolls, I thought they looked perfect for her and her sister.
We received 2 really cute Tinsy Winsy Weeny Tot Dolls and the Bedtime Accessory Playset to take a look at, and the girls fell in love with them from the minute they came out of the box.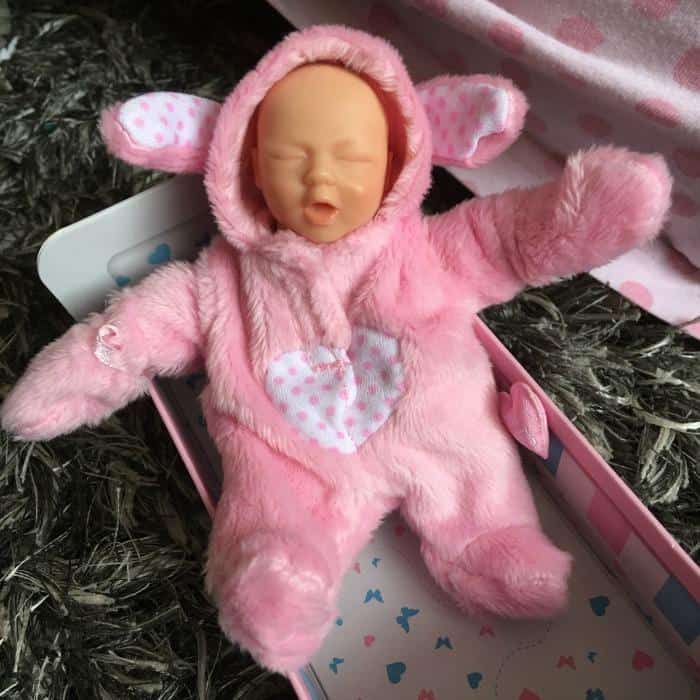 These palm sized baby dolls are just adorable and perfect for child sized role play.  Their faces are so lifelike, and each one has a very unique expression.  As well as their super cute faces, they also come with an adorable sleep suit and their own hospital name tag.
We also loved that each baby comes with a cute cardboard cot.  The girls were keen to keep these so they could put their new babies to sleep and keep them safe.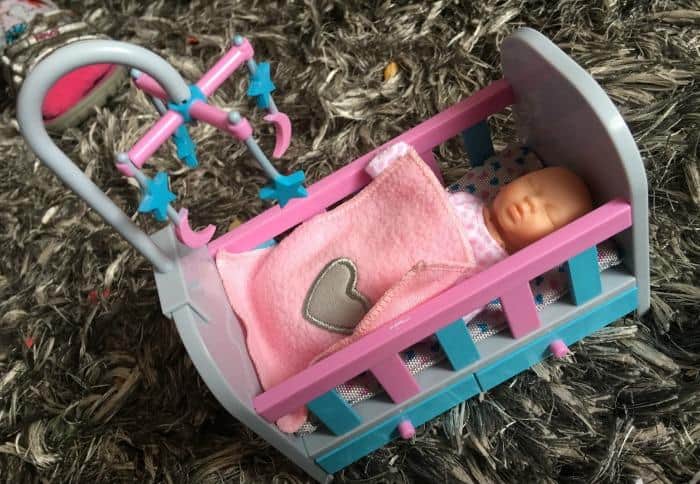 The Bedtime Accessory Playset was equally as cute, and the girls had some debate over who was going to play with it first.  The cot comes with a baby mobile, a blanket, mattress and working storage drawers underneath it.  The lifelike features were fantastic, especially for such a small toy.
What we loved the most about these toys was that they were easy for the girls to take out and about.  They are definitely pocket and rucksack size and make great toys to play with when the girls are on the road.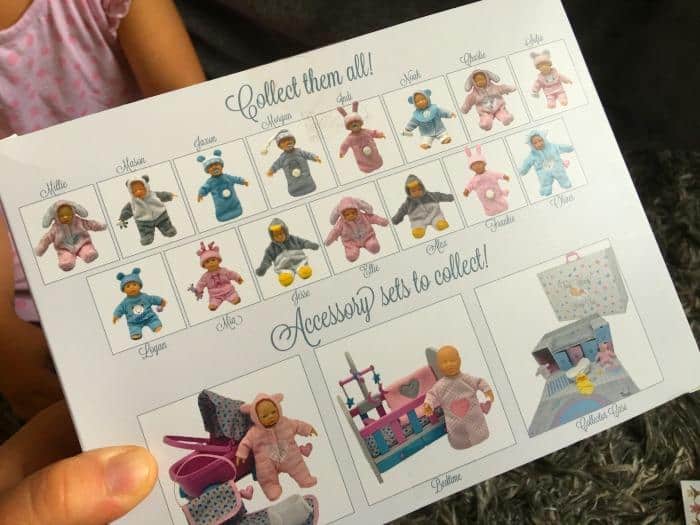 There are 15 dolls to collect in the Tinsy Winsy Weeny Tot Dolls range as well as a selection of play sets. The toys are available from Smyths starting from £7.99.
We were sent the Tinsy Winsy Weeny Tot Dolls and the Bedtime Accessory Playset for the purposes of this review put all thoughts and opinions are our own.