Halloween is a time of year that lends itself very well to enjoying crafts with kids.  I'm a firm believer in that you don't have to be particularly artistic to have fun making things with kids and it's an activity that can keep them busy for hours while you get a few jobs done around the house (or is that wishful thinking on my part!).
Here's 4 super easy Halloween craft ideas that take just a few minutes to set up and will be a lot of fun for your children to enjoy.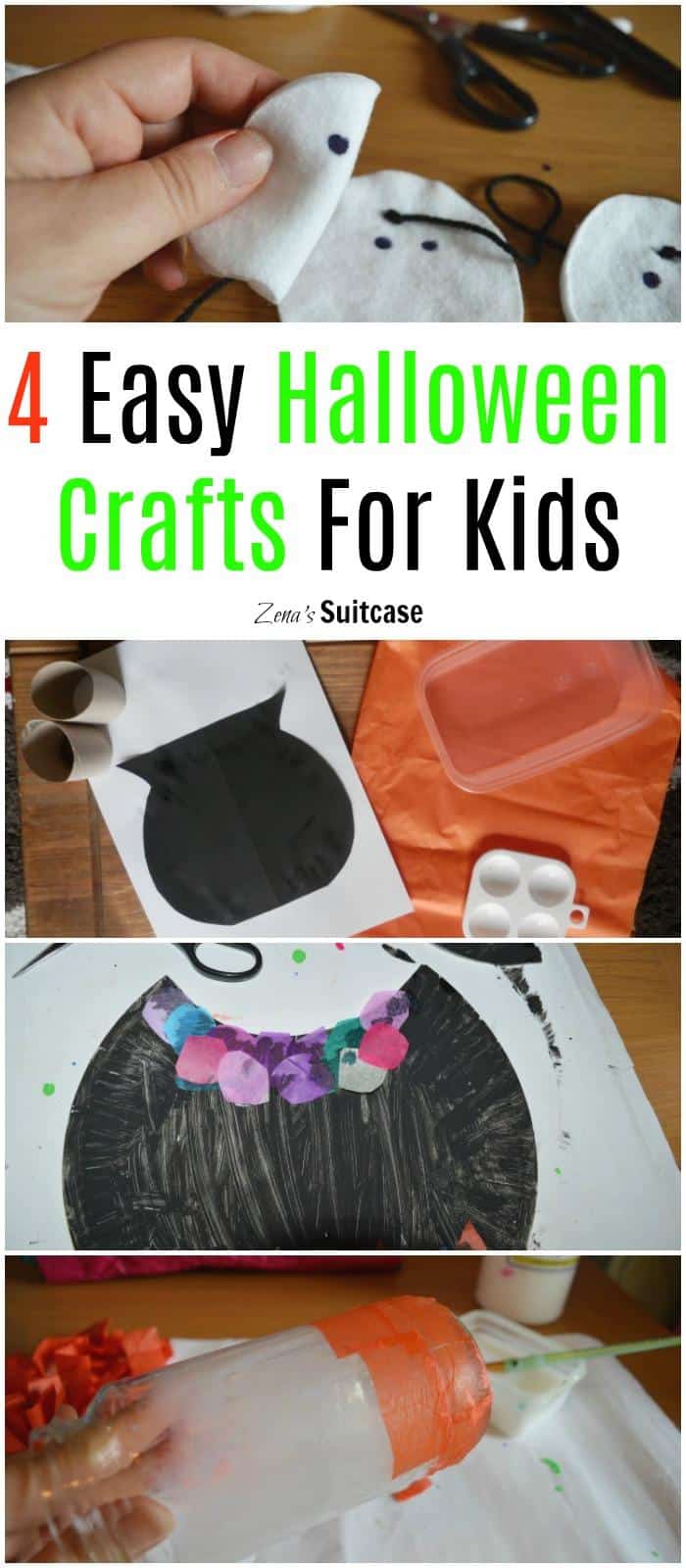 Halloween Pumpkin Lantern
Glass jars and tissue paper make great lanterns, and can work so well at as a homemade halloween decoration.  Here's how to make the easy Halloween pumpkin lantern with your kids.
Easy Ghost Bunting
This easy ghost bunting is a great way to get the children involved in decorating the house. What's even better is it's a mess free Halloween craft for kids.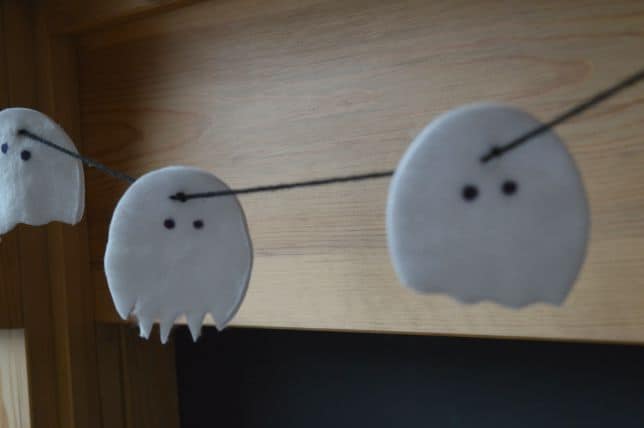 Toddler Witch Cauldron Painting
Children love making pictures, and this easy to make witch cauldron picture will look adorable hung up during Halloween.
Paper Plate Witches Cauldron
Paper plates can literally be transformed into witches cauldrons for mantle piece decorations for this spooky night.  If your children are starting to use scissors this craft is an excellent way for them to start practising their skills.
Do your children enjoy crafts?  Will you be giving any of these easy Halloween themed activities a go?
You might also enjoy how to make an easy Halloween outfit for kids before you go.