If you need a last minute toddler craft activity then look no further as I have the perfect witches cauldron for you!  You can use it as a picture or decoration and you little one will love making it and sharing it with the whole family.
1. Mummy got things started by cutting out a cauldron shape and sticking it to some white paper.  The only other things you need is some tissue paper, a tub for paints, a glue pot and some glue and a toilet roll for painting bubbles with.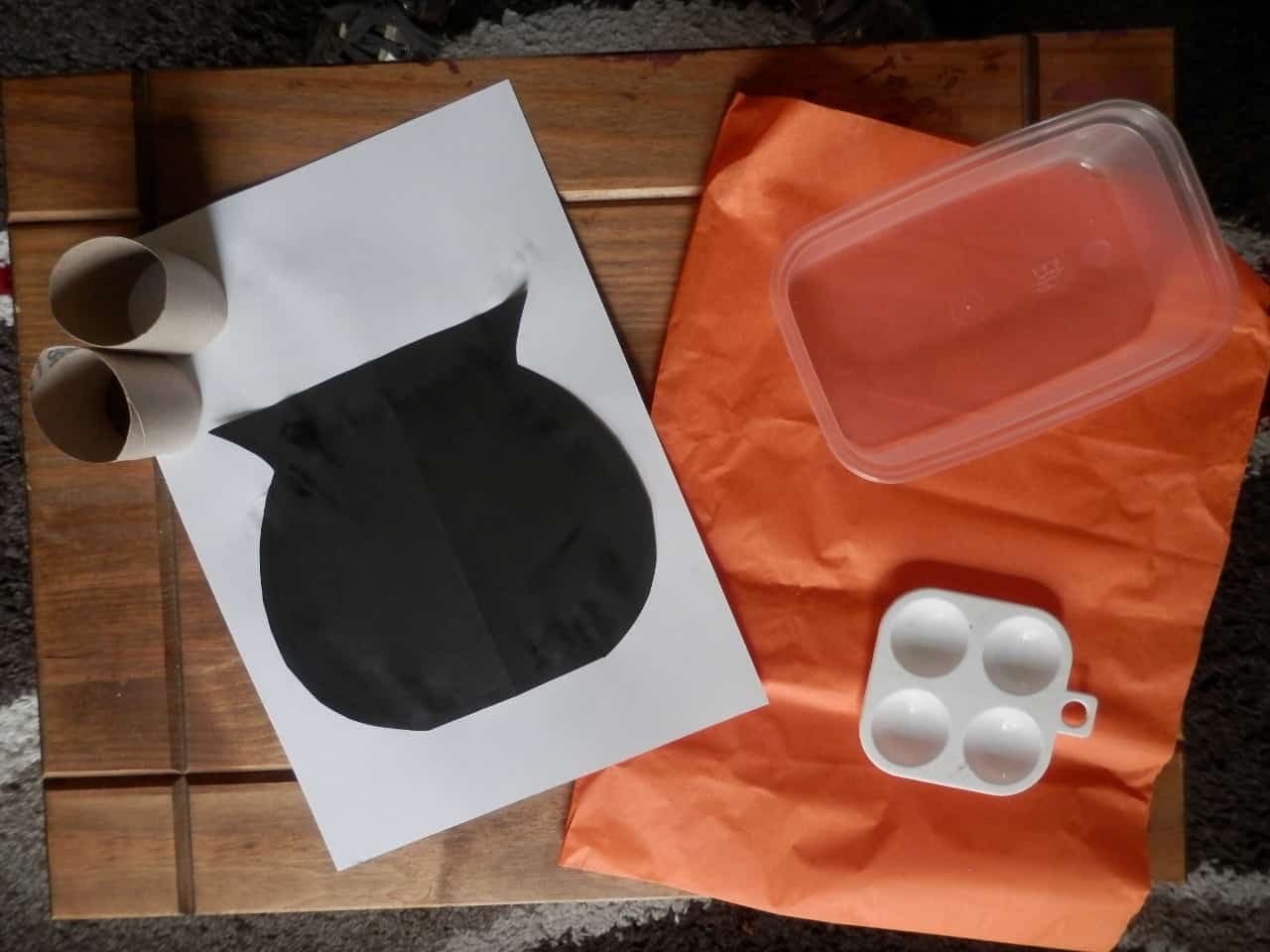 2. Cut some flame shapes out of the orange tissue paper.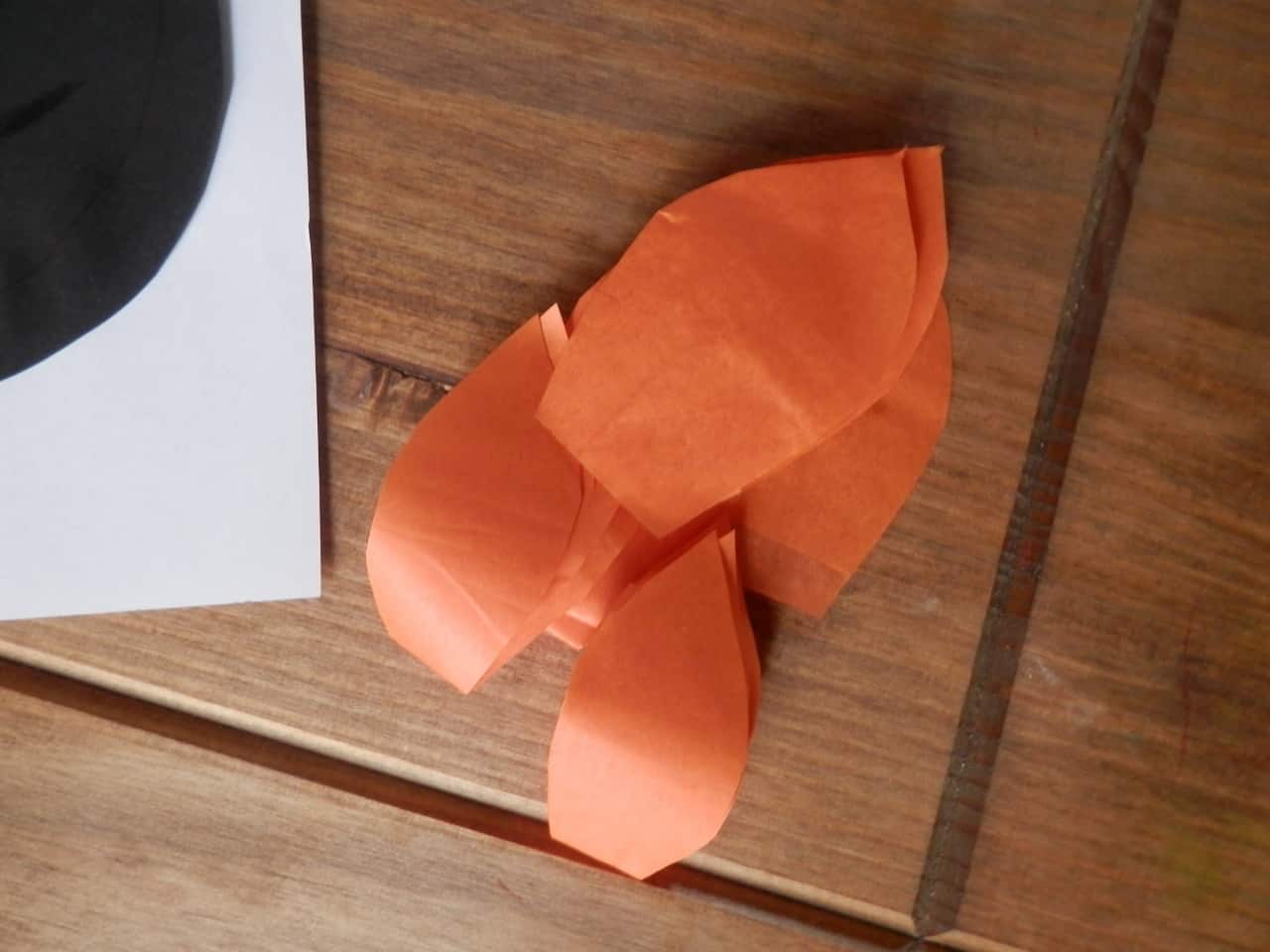 3. Use some bright colours to make your cauldron bubbles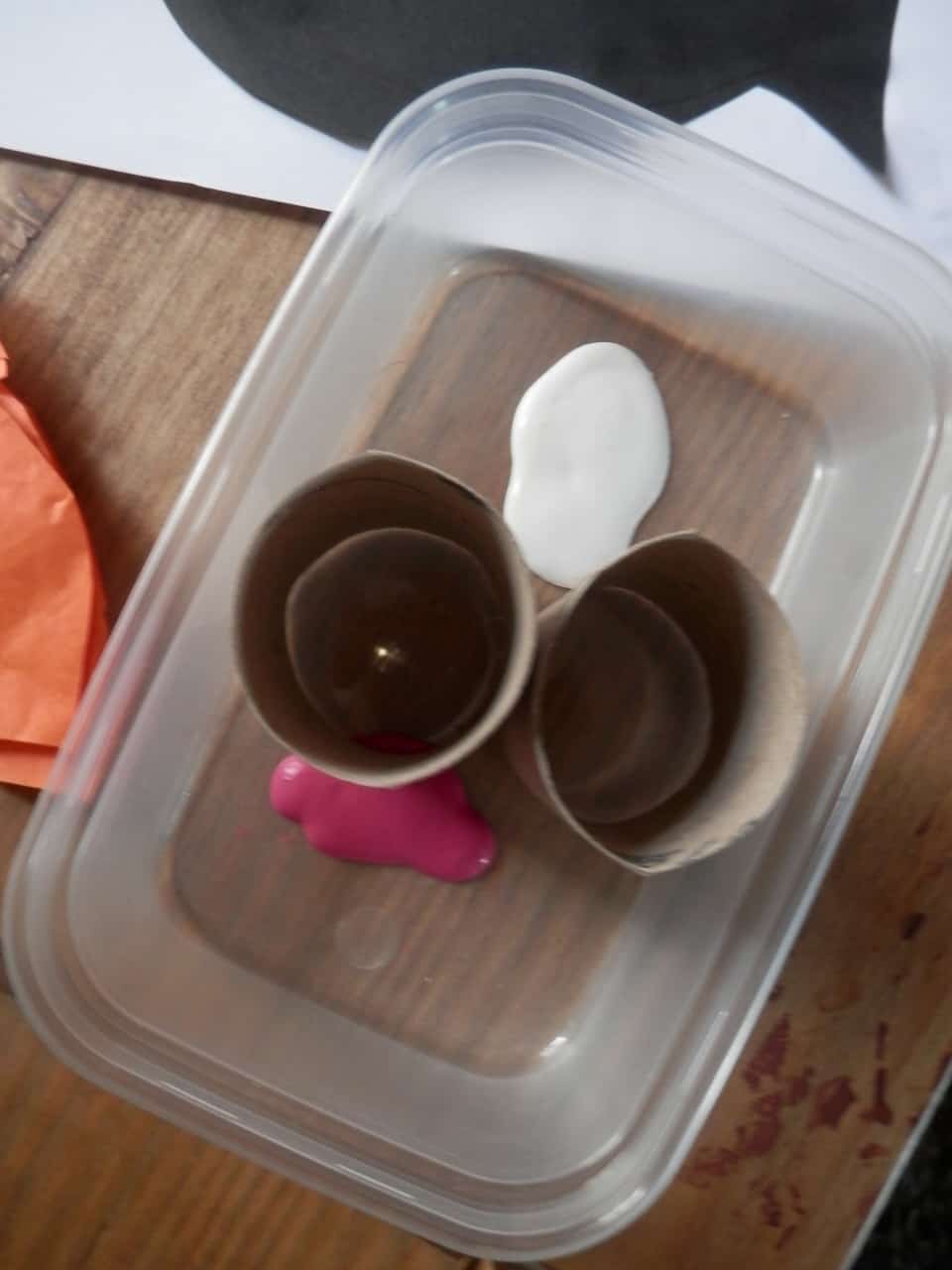 4. Stick the flames under the cauldron and paint bubbles coming out of the cauldron.  As you can see here little Princess got a little carried away with the painting and the sticking but that's the beauty of toddler crafts!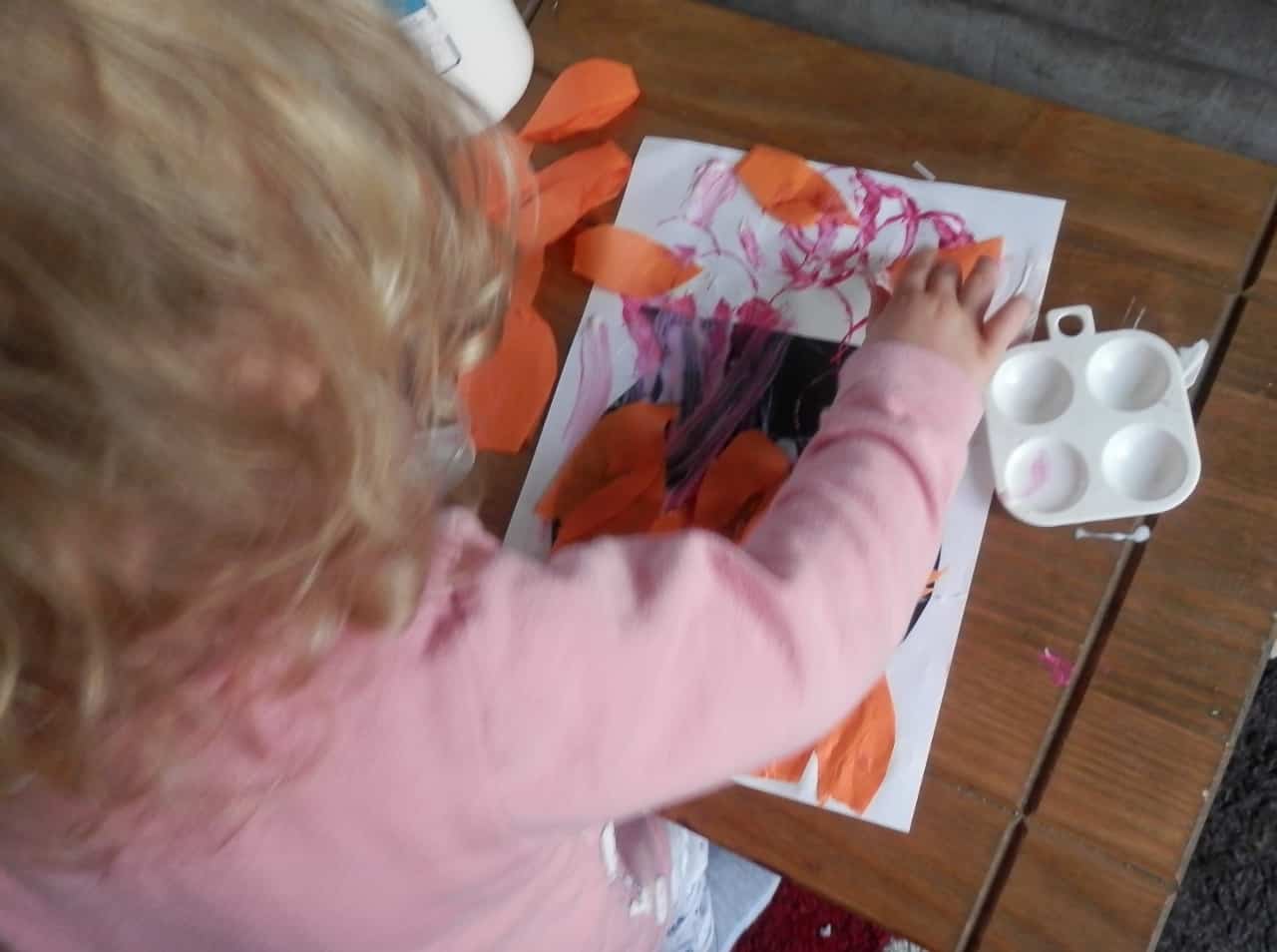 5. Here's one Mummy made too to show you what the finished picture looks like!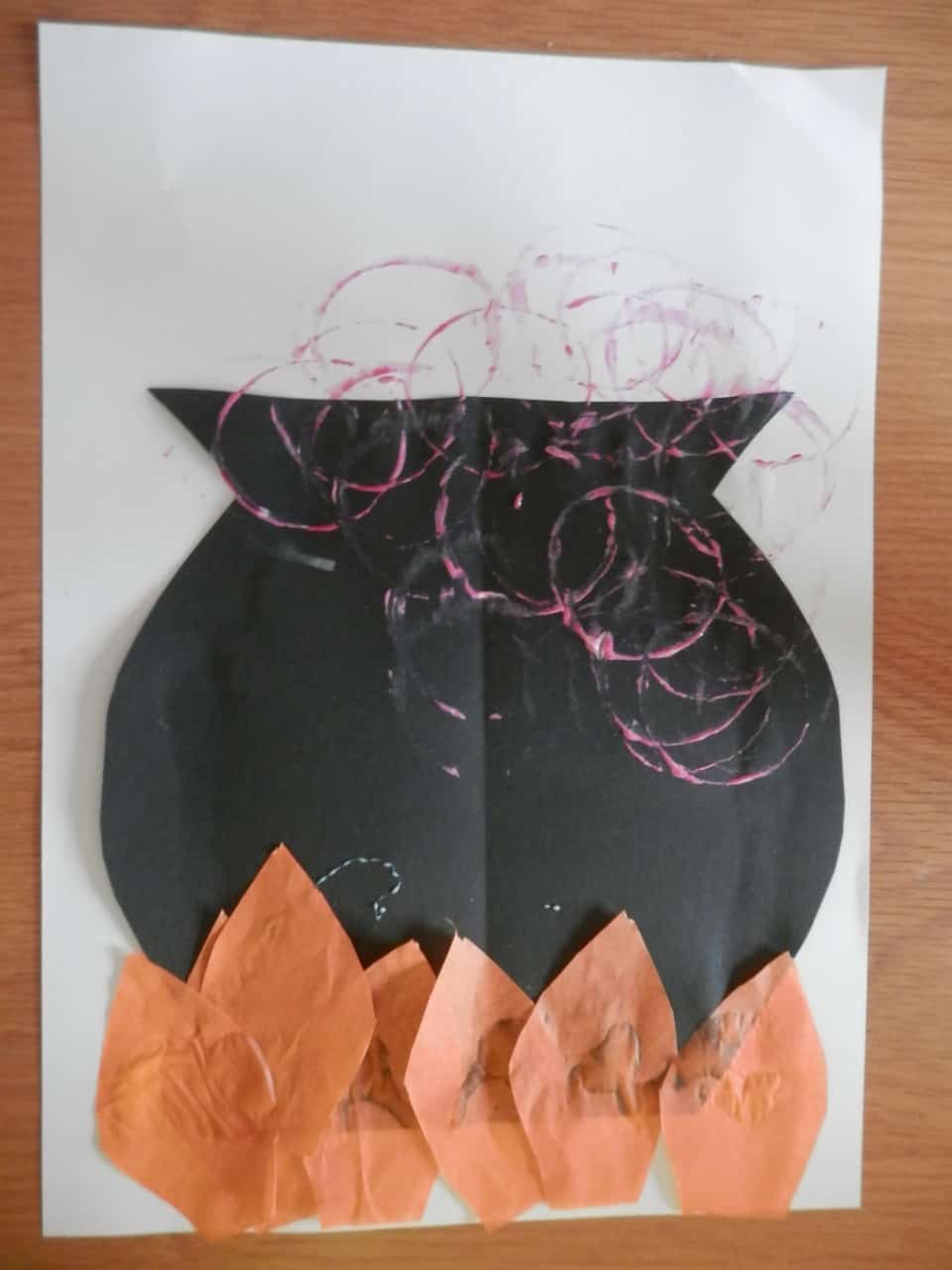 HAPPY HALLOWEEN!