Mummy and Daddy kept saying there was a baby coming soon.  They said it was in Mummy's tummy.  Now do I look like I was born 2 years ago, really!  I played along, to keep them both happy.  Sometimes you have to do that with the grown ups, just for an easy life.  Mummy's tummy was quite big these days but she does like cake, and chocolate a lot.  I kept peeking under her top just to make sure but it definitely didn't look like a baby to me.  It was definitely just a tummy, I know what a tummy looks like.
One day Granny came to pick me up from nursery, and my big brother was with her too.  Now this was exciting!  I love my Granny and my Big Brother so this felt like a real treat.  I thought Mummy and Daddy would be at home when we got back home.
On the walk home Granny said they had gone to have the baby.  I really wasn't sure what she meant, we have dinner, we have ice cream so how are they going to have the baby.  I thought I'd save worrying about it after 'In the Night Garden'.  Mummy and Daddy will be home by then because it's bedtime.
'In the Night Garden' came and went, and there was no sign of Mummy and Daddy.  Granny and my Big Brother put me to bed.  I was starting to miss my Daddy cuddles, where was he!?
Daddy was home when I woke up.  Phew!  He said we had a baby now and Mummy was in hospital.  I couldn't see a baby though and Mummy wasn't sick.  I thought I'd best just play along.  If it was true though, if I really was going to get a little sister, this could be so exciting.  I could pat her, and rock her and she would make a great playmate.  Hopefully things will get back to normal when Mummy gets home.  She is never silly.  I really hope she's not sick.
We went to the hospital.  I'd never been to a hospital before, I hope I wasn't sick.  Nobody said I was sick.  It smelled funny, really funny.  There were a lot of people there and they were all in bed.  There were a lot of babies.  Mummy had a baby too.  It was exciting, they said it would be exciting, but I started to feel nervous too.  Why was Mummy here, when was she coming home, where's the baby going to live.  All these questions went through my head in a cloudy fog.  It's hard being 2 sometimes.
Mummy and the baby came home and Mummy looked very tired.  The baby needed a lot of milk to make her grow and Mummy needed a lot of rest.  I really wasn't sure when I was going to get to play with her.  I kept peeking in the basket and showing the baby my toys.  She didn't look that interested, she was only interested in milk.  Is it me or are babies a little bit boring?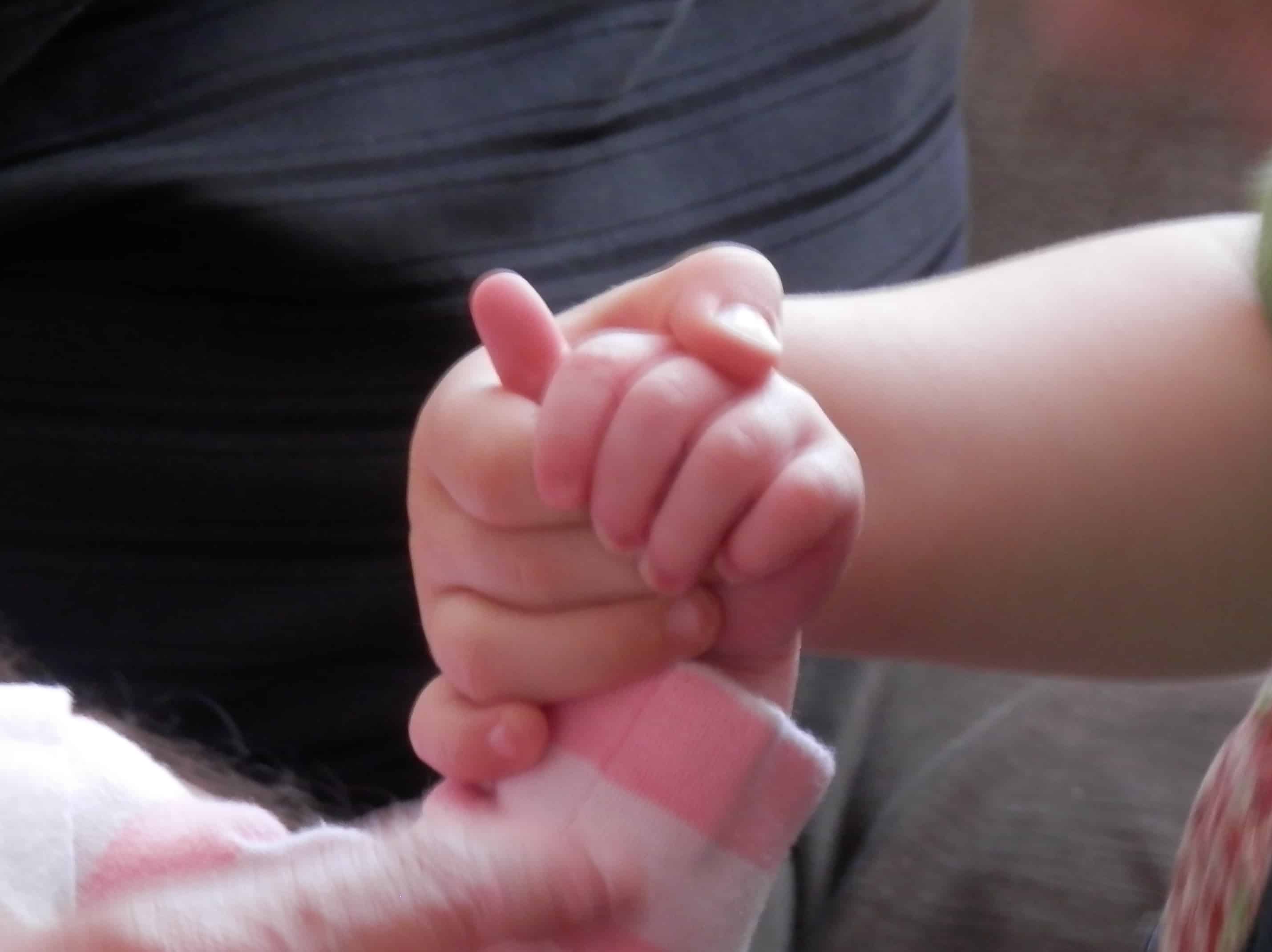 I'm really confused now.  Everyone said having a baby sister would be great, how exciting it would be.  It really doesn't feel very exciting.  I have to be careful all the time.  I'm still learning about being gentle and I don't always get it right.  I'm not sure I like having a baby sister at the moment.  Mummy says she will grow and we can play together when she's bigger.  I'm not sure when bigger is, it sounds like a long way away to me!