As you'll come to learn about me, one of my huge failings in every aspect of my life is I lack consistency.  I see myself as more or an organic individual that doesn't necessarily follow a linear path.  That's my excuse for not keeping up with my 52 weeks of gratitude and I'm sticking to it!
I started a weekly gratitude list to help me be more positive about my day to day life and appreciate the small things.  Us humans have a tendency to take things for granted and can slip into a negative way of thinking really quickly.  A gratitude list can have a beneficial impact on your attitude, so it can be such a beneficial thing to do, especially when done regularly.
Now the truth is I have been sucked in to things that have a negative impact on my life, and actually it's at times like these that I really should be making time to focus on this list so I can stay positive and appreciate what really matters to me.  I will be trying to be more consistent with it, as it really does help with a healthier state of mind.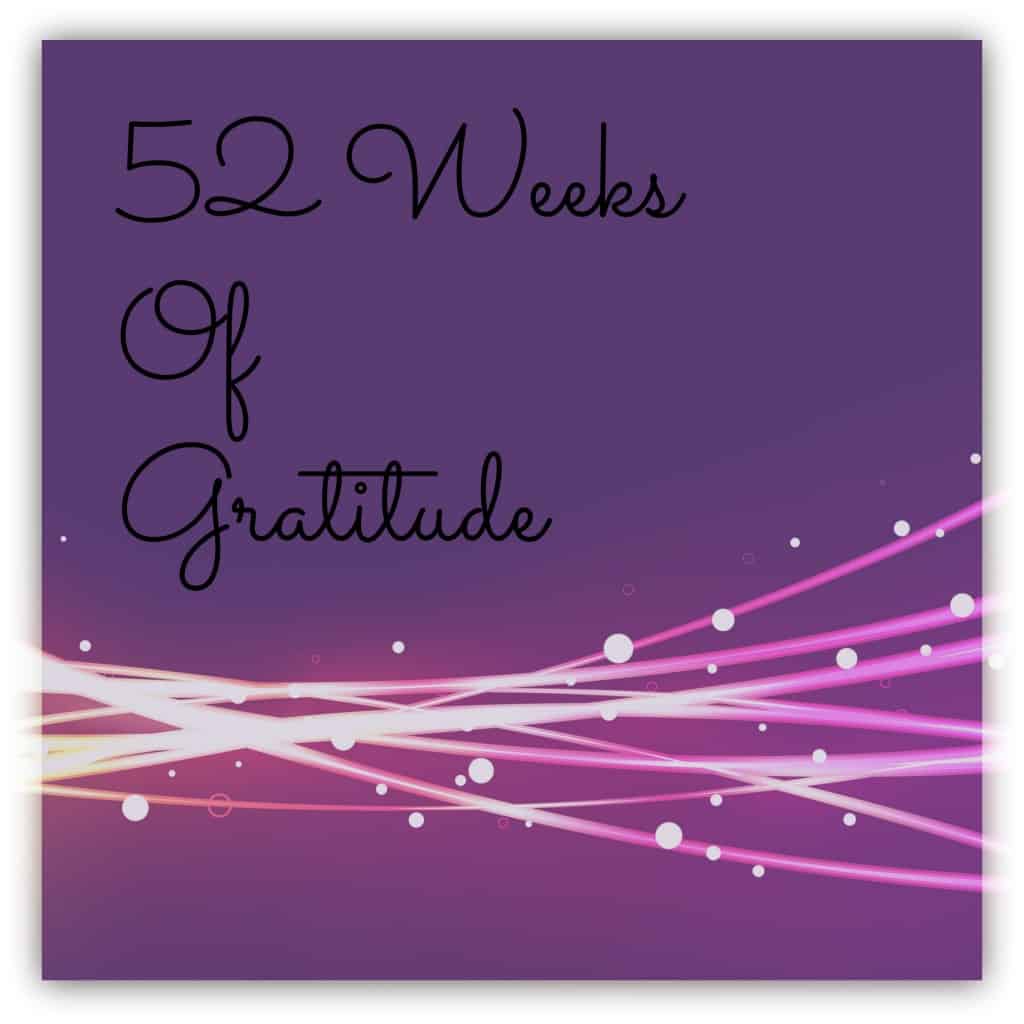 So here's my list of what I am grateful for right now in my life, these things may or may not have happened this week 🙂
1. Spending time with the lovely Hannah and Toby from Budding Smiles
2. My little Pudding getting her first teeth through.
3. Getting Princess into big girl pants and it going really well.
4. For letting go of my fears about the future.
5. Seeing little Princess's face as she saw the Octonauts Live show at the weekend.
6. That the OH is at home for 2 weeks before he starts his exciting new job.
7. Made some lovely new contacts in the blogging and PR world.
8. Princess is really enjoying her Gymnastics class, so glad we started going.
9. Little Pudding is nearly sitting up.
10. For every smile, hug and grunt (Teen) that I get from my amazing family.  I don't know what I'd do without them.
Just writing this out is uplifting and reminds what is important in life.  I will really try and be more consistent, then hopefully this will be another thing to be grateful for!
Have you ever written a gratitude list?  Does it help you?  What have you been grateful for this week?