The jury used to be very much out for me on whether Pull Up pants were useful for potty training.  It seemed like an almost pointless stage. How different are they from a nappy after all?  Are they actually teaching the child anything?  We decided they were worth trying with Princess, who was showing signs that she was ready, but still needed a bit of confidence to become nappy free in the day.
There are a lot of schools of thought on potty training out there, but what I have found it comes down to is what works for you and your child.  Princess was getting really upset about having 'accidents', so we needed to rethink our approach so she didn't start getting stressed about it all.
If you follow my blog regularly you'll know that little Pudding arrived in May.  Even though this was an amazing thing, it did feel like a spanner had been well and truly thrown in the old potty training works.  How on earth were we going to manage encouraging Princess to use the toilet whilst tending to the baby's needs too.  It seemed like mission impossible.
We discussed the potty training issue with nursery, and they suggested Pull Up pants as a good starting point.  Because they didn't need to be taken off in the same way as a nappy they could start taking her to the toilet regularly, to start encouraging good habits for Princess. This sounded like the sort of plan that would work for us.  We started using them at home too, and asking her if she needed a wee, or took her every hour or so she could get in the swing of using the loo.
We've done this for a few month's now, and Princess has been asking to use the toilet more and more.  Her confidence has grown gradually to the point where we have felt she is ready to go into her 'big girl' pants.  She was a little reluctant, but I was confident she could get over this now she seemed to understand what going to the toilet was all about.
She went into her big girl pants a week ago, and I held my breath as we carried on with our normal activities and going to nursery.  She started the week with the odd accident and she has ended the week accident free remembering to ask even when she has been busy doing something like gymnastics or running around the park.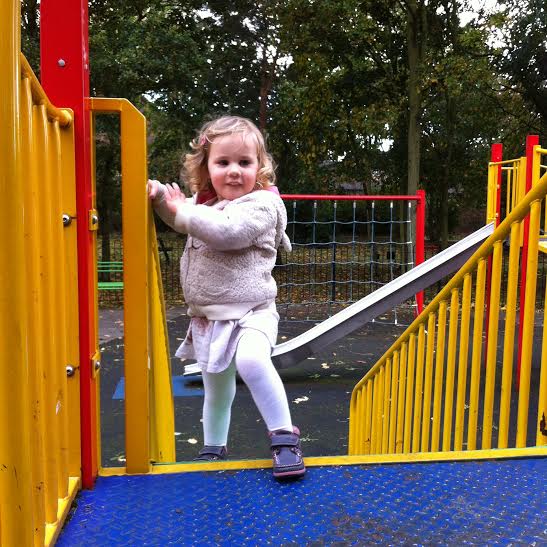 Pull Up pants have really worked for Princess and provided her with a useful stepping stone to being potty trained.  I'm sure we will still have the odd accident, however it's been stress free and I'm over the moon with the progress she has made this week.  Watching her make quick progress has been really positive for everyone.  When you have a busy house like ours, potty training can become fraught with frustration very quickly.
They have also worked really well for us as a family.  Her quick progress going into 'big girl' pants has given her lots of confidence and has kept the rest of us in the right frame of mind to support her too.  They have been so useful for teaching her the habit of going to the toilet, without the stress of all the accidents so I'd definitely suggest they are worth trying especially if you have more than one child in the house to look after.
We were sent a range of Huggies Pull Up products in exchange for this post.  You can get more information on their range and potty training here and claim your free sample.