My 3 year old and I got the unusual opportunity this week to spend some quality time together, just me and her.  Her baby sister was having a settling in session at nursery so we too our selves off for a special lunch date, followed by a spot of shopping, toy shopping that is!
We'd heard that Brewers Fayre were making a bit of a fuss about Whit week, so having already got on well with their menu, we decided that was where we were heading.  Our table was ready when we arrived filled with fun activity packs, crayons and lots of balloons.  Princess was very impressed as they had picked her very favourite colour, and loved the red balloons that were waiting for her.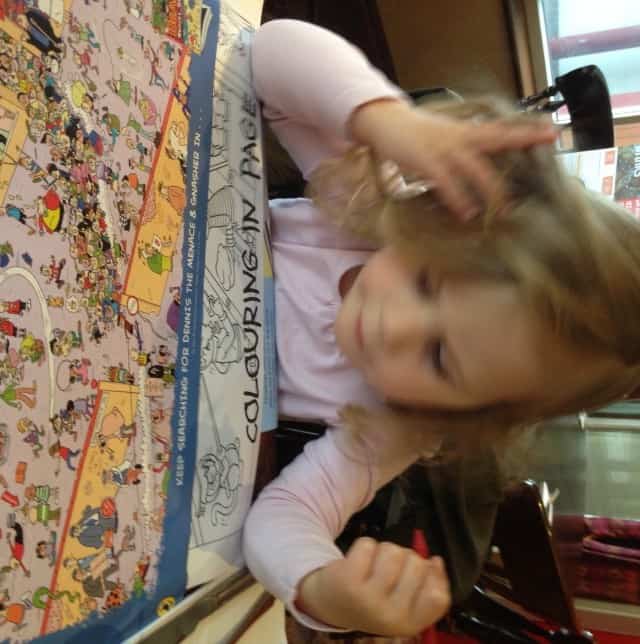 After scouring our poster for Dennis the Menace and Gnasher, and a spot of colouring in we decided it was time to order.  I love these menus where everything is a picture.  It makes it so much easier for little ones to chose what they want.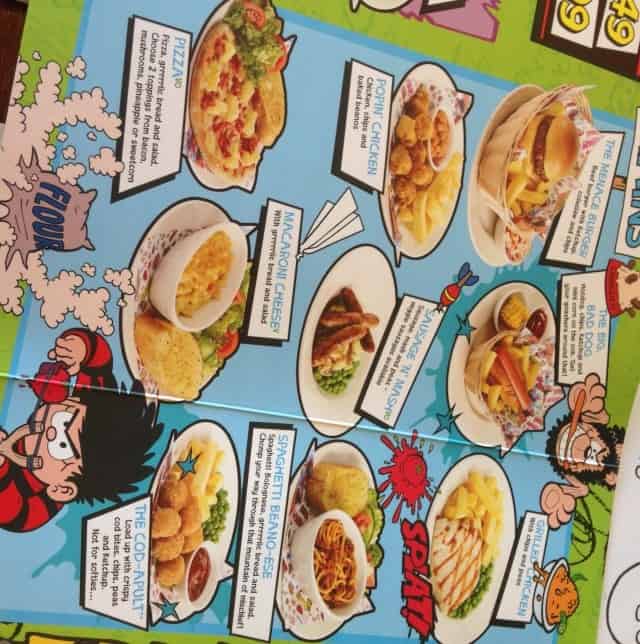 She started with the tomato soup, followed by the sausage and mash.  Some of her very favourite dishes.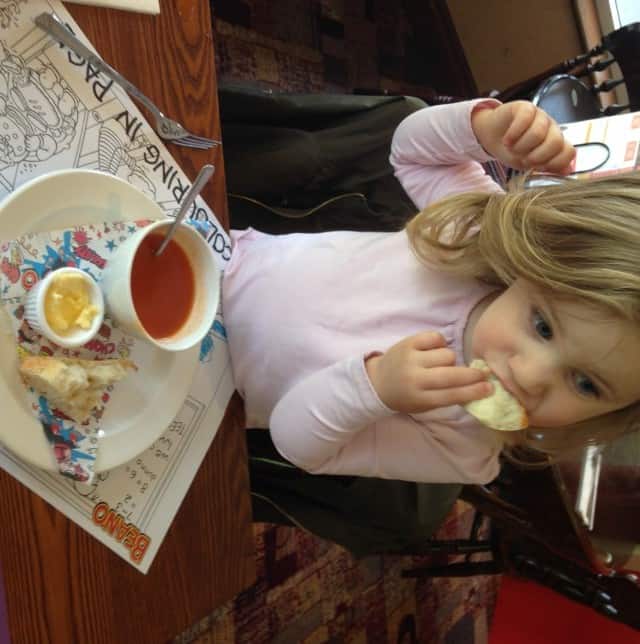 I kicked off with the spicy potato dips, and these bad boys aren't for the faint hearted! The peri peri sauce has quite a kick, but don't worry, the sour cream on the side cools it right down.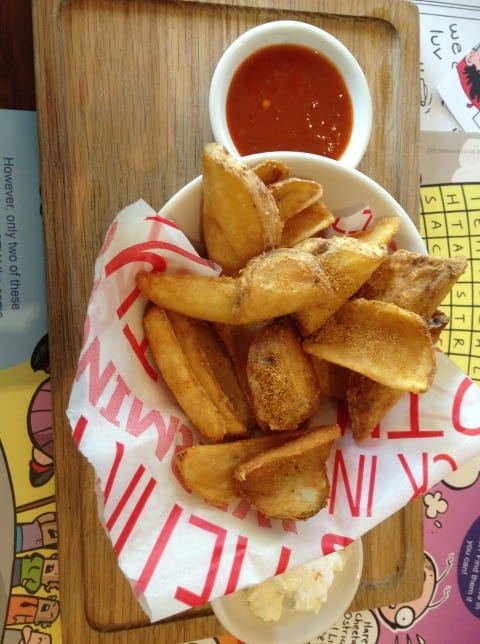 The coffee was on a free refill offer, which was perfect.  I am currently fuelled by coffee as the baby is teething, and sleep is being stolen left right and centre. It was Costa coffee too! Yummy!
I decided to join Princess and have the sausages of the menu.  This was a new addition to the menu, the ultimate sausage and mash crammed into a crummy yorkshire pudding!  Comfort food for the sleep deprived at it's best.  It came with a side of cabbage and gravy, just what the Mummy ordered!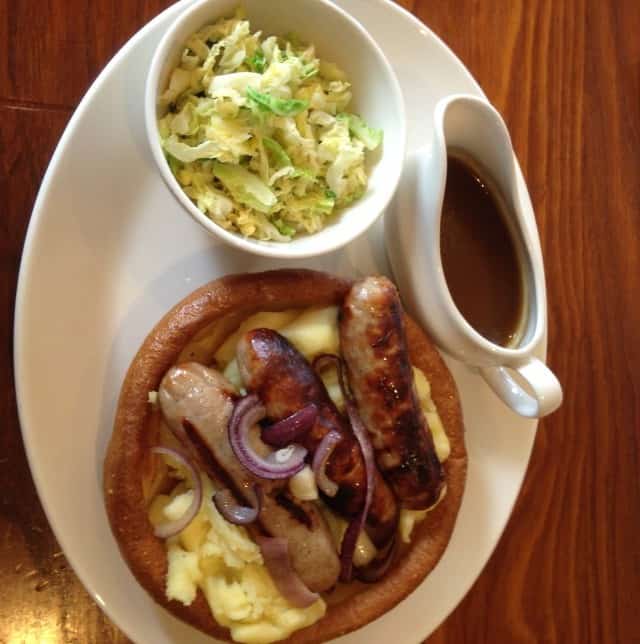 Now, a Mum and daughter date wouldn't be complete without dessert now would it.  Princess wanted jelly and jelly she got.  She's the only child in the world not to like ice cream so the lolly waitress arranged for her to double up on the jelly, and very wobbly jelly it was too.
She couldn't take her eyes off my chocolate chip cookie sundae though, and if you take a look below you can see why.  It was very nice indeed.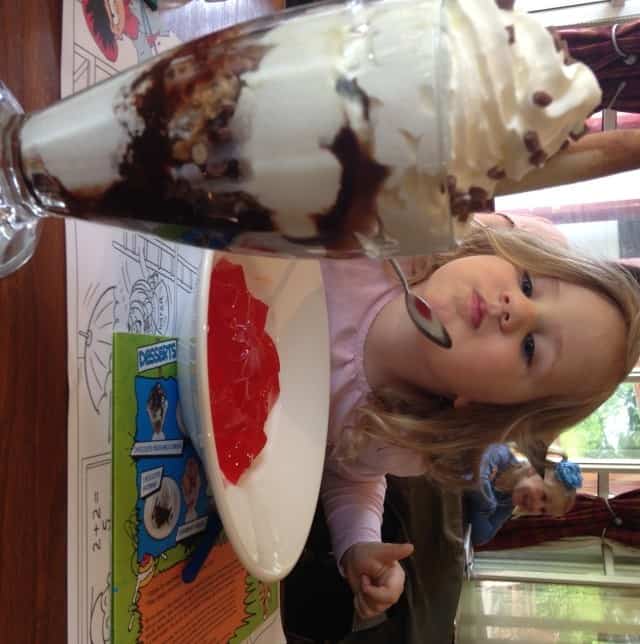 We'd certainly had a fine feast, and were fuelled up to hit the shops to get presents for her little sister's birthday.  We enjoyed three courses with drinks for £25.00, which for what we had felt like a good bargain.  But most importantly we'd enjoyed some very special time together, which was a big hit with me and Princess.
We were provided with a complimentary voucher to cover the cost of the meal in exchange for this post.