My baby is 7 month's old.  It is flying by and she is growing and changing so fast.  She's so happy and laid back and gets smiles and comments wherever she goes. She is a pleasure to be around, and we all love her so very much.  Some members of the family however are still coming to terms with their jealousy, but love is there too, fortunately.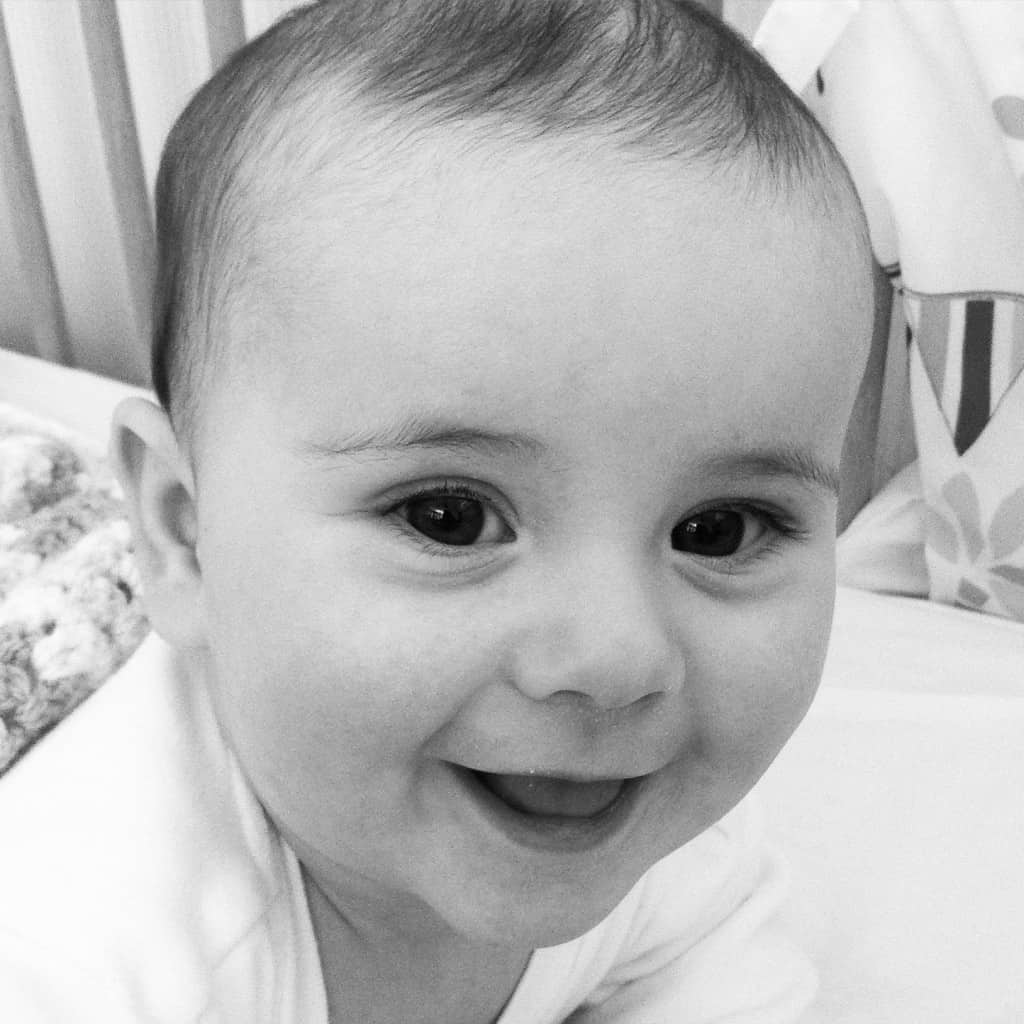 She isn't a text book baby though, and we are facing some challenges in the weaning stakes and her sleeping pattern is deteriorating, but she manages to keep us all smiling no matter what.  As a parent, when faced with these issues, I've always held firmly on to the premise that it won't be forever.  I feel I can say this with conviction as my 17 year old sleeps through and eats solid food!
Feeding
She is still getting the majority of her nutritional needs met through breastfeeding.  I talked last month about how colds and sore throats had bought weaning to a stand still. We have started again, but I think being poorly may have put her off a bit.  We're taking it very slowly, but trying to expose her to a range of foods at the same time.
I have been on the verge of being stressed about it.  I've had such different experiences of weaning my other children.  When teen was a baby the advice was very different so he was weaned earlier.  It was a long time ago, but I can't remember any particular issues.
Princess was weaned at 6 month's and it went really well.  She was on 3 meals a day really quickly, so this time with little Pudding being a bit fussy about it has really thrown me.  We will get there in the end though, of that I am sure.
Weight
Really not sure why I still include this.  I still have no idea, but I do know she is growing. That's good enough for me.
Development
She is very mobile now.  If she see's something she wants she can get to it by some carefully targeted rolling.  She is making signs that crawling isn't far off.  Daddy swears she crawled on Christmas Day, but I think it may have been more of a slide or a slip.  She is often up on all fours though, getting ready for the off!
Now more teeth as yet, which has surprised me, but teething can be a long process I guess.  She has just 2 at the front still.
Her biggest milestone is she can sit up unsupported now.  The periods of time get longer and longer.  It's great for her to play with her treasure basket too.  She loves choosing what she wants to play with and exploring the weight, texture and feel of it.  It was such a good idea seeing as we are already surrounded by toys and is perfect for her stage of development.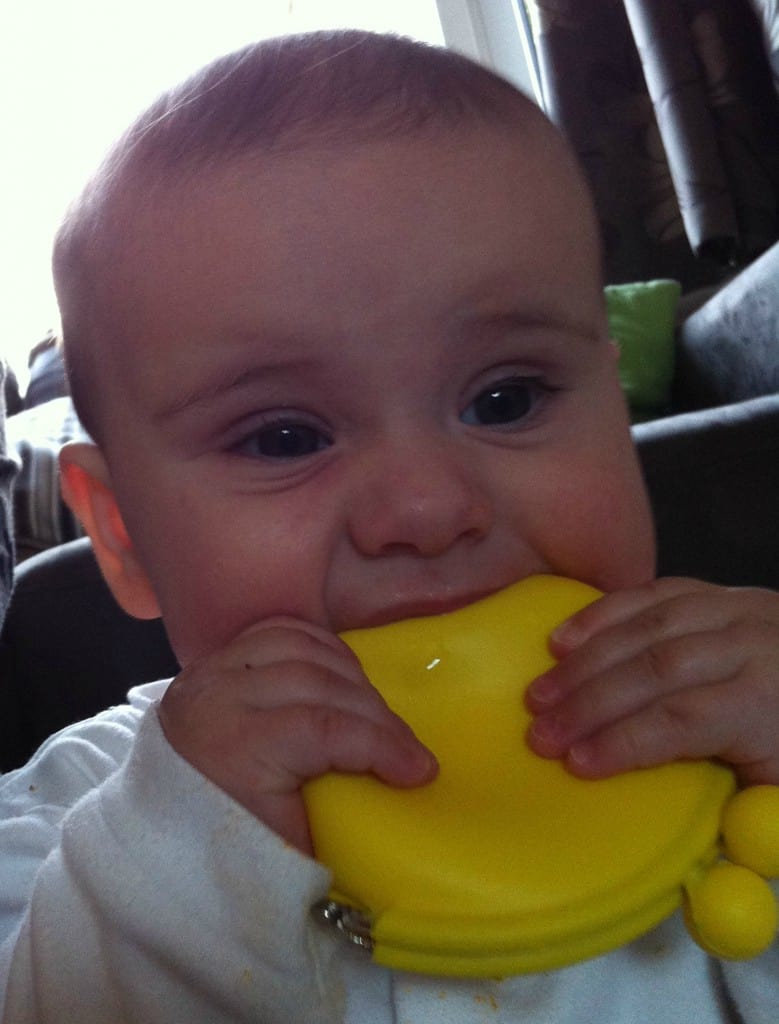 Firsts
The big one was her first Christmas, or probably more accurately put, our first Christmas with her as to be fair she really didn't have much of a clue what was going on.  She went to her first Christmas party, saw Mr Claus and opened her first presents, well had a go anyway.
We also saw her first snow fall on Boxing Day.  Huge flakes fell from the sky leaving a good few inches of cover.  Again, she didn't really have a clue, but her older sister loved it.
I took this quick snap of her on a shopping trip into town and shared it with the linky #MySundayPhoto.  It ended up winning a prize, so I'm classing that as her first win for sure.  Perhaps she is a little model in the making.
Concerns
I am not concerned about weaning!  Much 😉
There are definite signs of separation anxiety.  If I even try to put her down in her cot she yells at the top of her voice 'how dare you leave me you evil cow!'.
Obviously, now burdened with guilt I scoop her up and everything is OK in the world again.  I know it will pass but it's playing havoc with my blogging 🙂
How's Mum Doing?
To be quite honest I'm tired and very very hungry!  Broken sleep and breastfeeding a 7 month old baby equates to not having a lot of energy left for me and eating everything in sight.
I'm more mindful of the amounts I need to eat, and I'm trying to make healthy choices, but there is still room for improvement.  I'm sure when I get a good belly full of food in her it will get easier.  As I mentioned earlier, it's not going to be forever.