A few weeks ago I was invited to a rather exciting event at the intu shopping centre in Derby.  Hotter shoes dropped me a line, and were keen to show off their autumn/winter collection so of course I said 'count me in'.  I won a pair of Hotter Shoes in a twitter competition a while ago, and they are so comfortable and practical, so I was already a bit of a fan to be honest.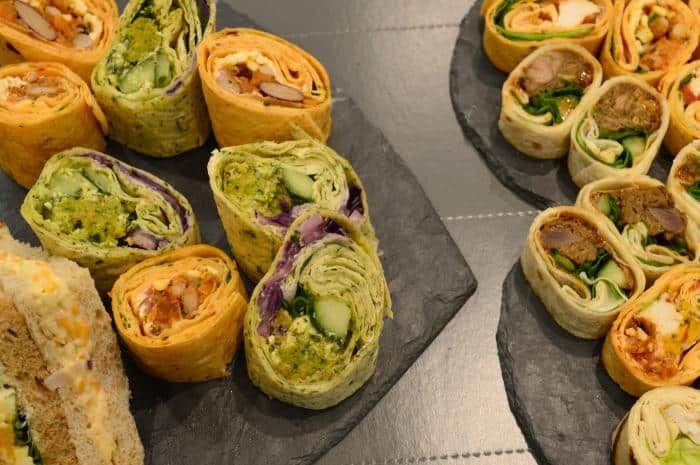 We had the Hotter shop all to ourselves, and the undivided attention of the staff from Hotter Derby as well as the marketing team.  Where there are bloggers, there are always tasty nibbles and a glass of fizz to start proceedings, so we all tucked in while catching up with each other and taking a quick peek at the shoes on display.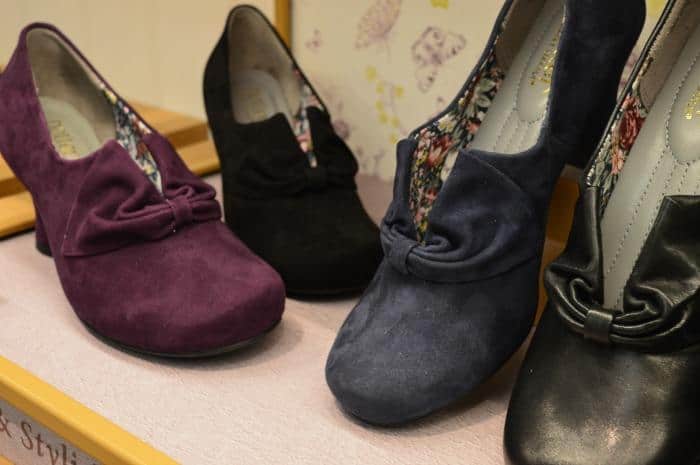 I love how Hotter shoes have something for everyone, and they are one of those high street shops you can rely on for classic styles year in year out.  The store is so comfortable and welcoming too.  There's no perching on a stool trying to awkwardly wrestle with trying on your new shoes.  It's actually like stepping into someone's living room, with super comfortable chairs and sofas, and even pictures from the local area.  It really is a very pleasant experience from a customer point of view.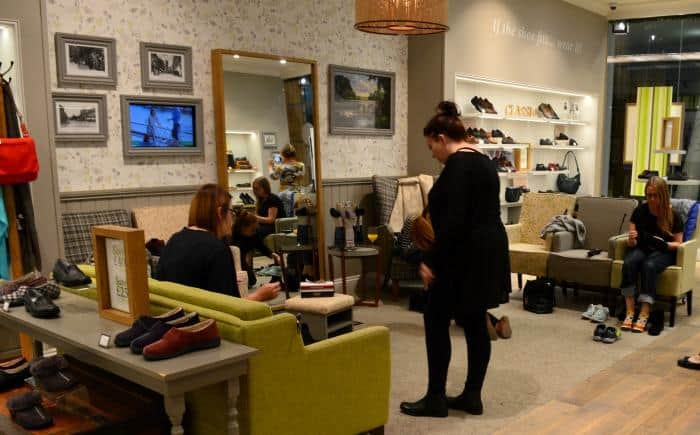 We took our seats, and the Hotter Team shared with us what makes Hotter shoes so comfortable and unique.   They have been making shoes since 1959 and take a lot of pride in bringing their customers quality you can rely on and great and reliable customer service.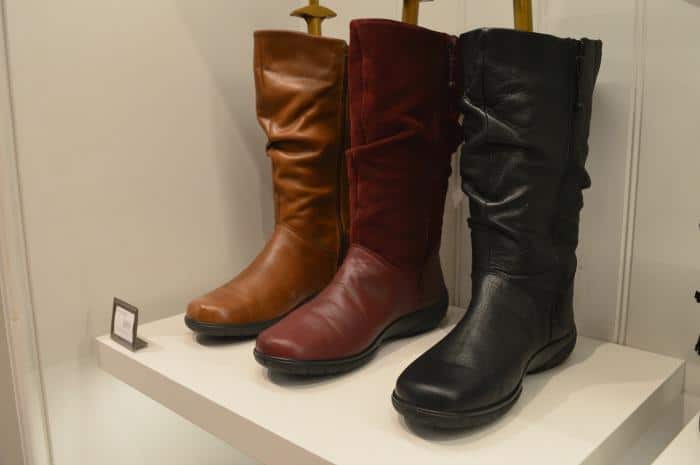 What makes Hotter shoes so unique are the comfortable soles, filled with thousands, if not more, tiny pockets of air.  As soon as you slip your foot into a Hotter shoe you feel the soles cushioning and supporting your feet, to give you that great walking experience.  They are super roomy too, giving your toes the room for manoeuvre they need to be comfortable inside a shoe all day.
Some of the very best designs have now made it into a very special collection hand picked by the founder Stewart Houlgrave.  These Hotter shoes celebrate the Comfort Concept and provide hundreds and thousands of customers with classic designs that they can come back to again and again.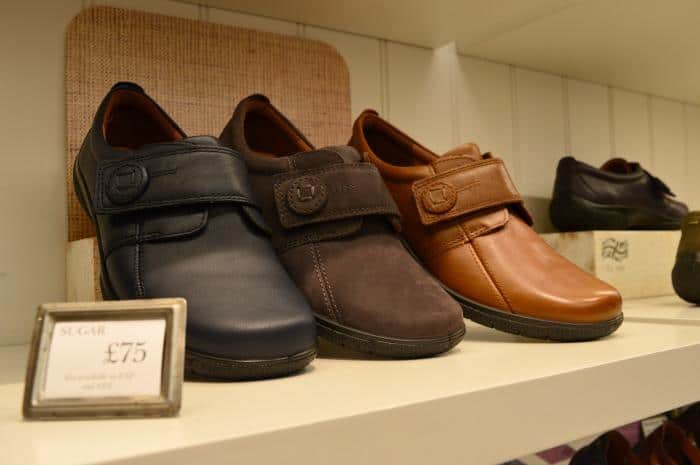 I couldn't resist the Mystery Boot from the Originals collection, and was lucky enough to bring these home with me to become my favourite new winter footwear.  They look great under jeans, with a skirt or over jeggings whilst providing you with the extra comfort and warmth you need in the colder months.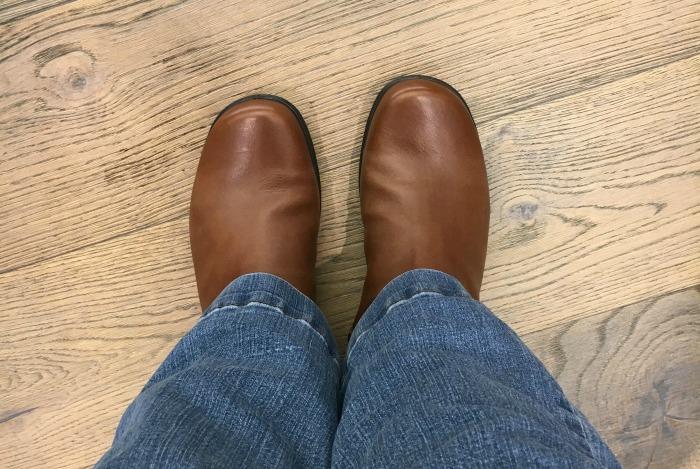 They have been joining my latest handbag from the Hotter collection, Asher, which is now my go to day bag.  Made from genuine leather, with 3 generous compartments and space for a phone, wallet and all the extras that a blogger needs while off on her travels.  It's going to make the perfect travel companion for my trip to Venice next month, along side my incredibly stylish leather boots.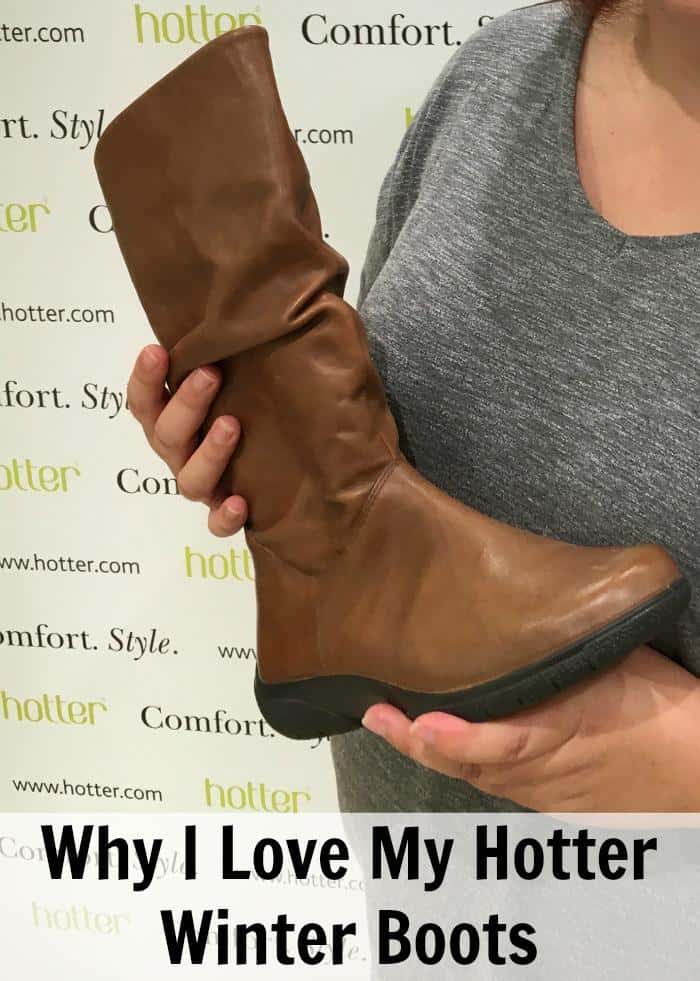 I have to send a big thank you to the Hotter team for an incredible evening and for gifting some really incredible boots and a gorgeous handbag.  If you spotted us on Facebook we were also caught signing 'Happy Birthday' live to the lovely Sonia from This Mummy Loves.   It was quite a funny moment, and worth catching up with if you haven't seen it already.