Lapland UK:
This week we went on a very special road trip to visit the most magical of all Christmas destinations.  We set off from Nottingham in search of Lapland UK to find Santa and his  Christmas elves.  We were given a destination of the Enchanted Forest.  Fortunately, sat nav had heard of it.
It was going to be our biggest and most exciting mission this Christmas.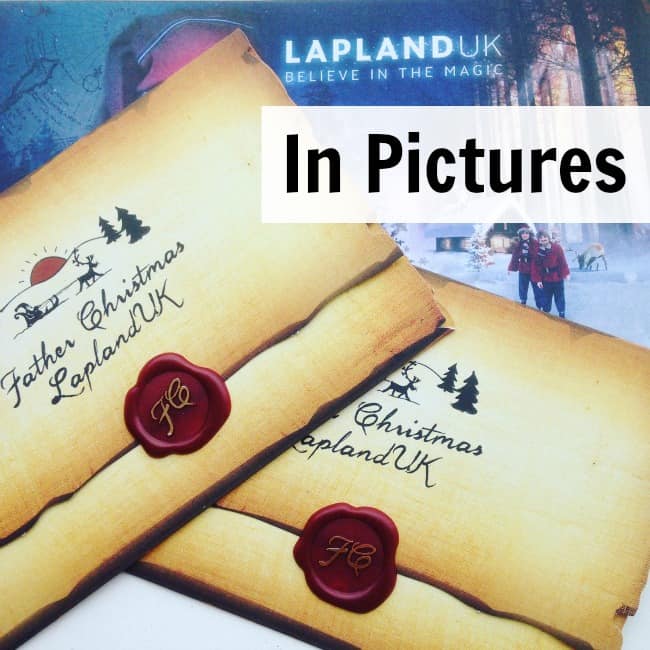 We had received some very special invitations in the post.  Santa was worried the elves could not get all the toys ready in time for Christmas, and had asked children from all over to go to Lapland UK and help him.
We were up for this challenge!  Who would say no to Santa after all?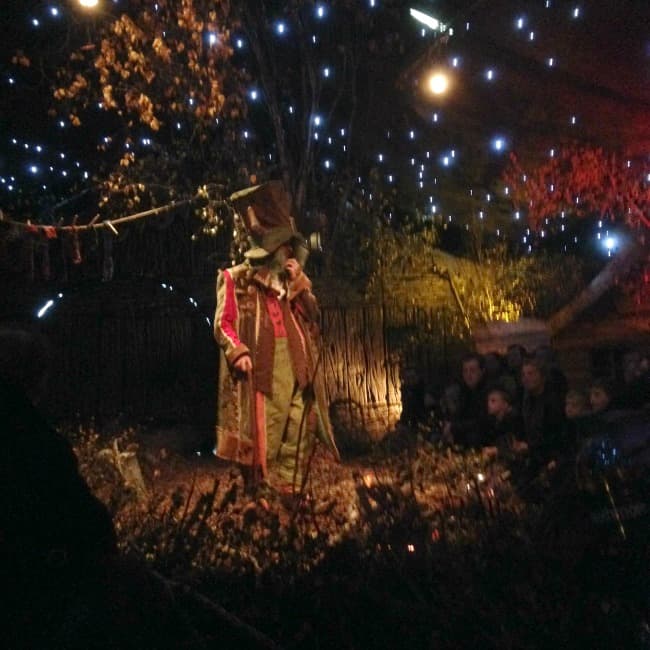 After meeting the wood elves, we chanted the magic rhyme and thought our favourite Christmas thoughts to open the magic door that led us into Lapland UK.  We were off!  Our magical mission had begun.  Everyone was just a little bit excited, including Mummy!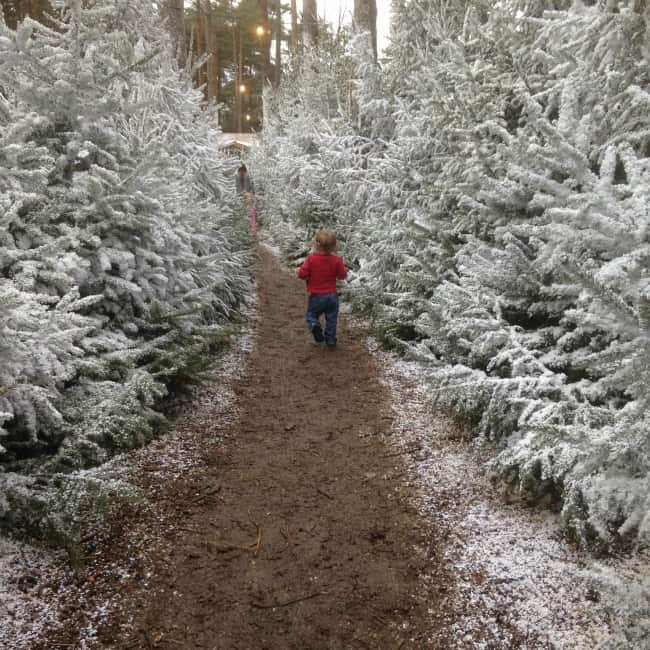 We headed into Lapland to find out how we could help Santa's elves make enough toys for all the children that had made it onto the good list.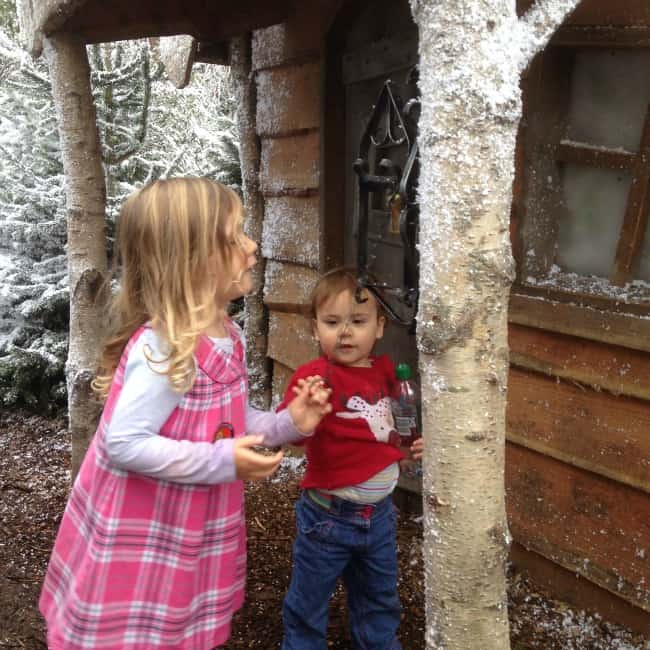 We found the elves houses along the way and rang the bells.  We were going to need all the elves help in the toy factory if we were going to be finished in time for Christmas.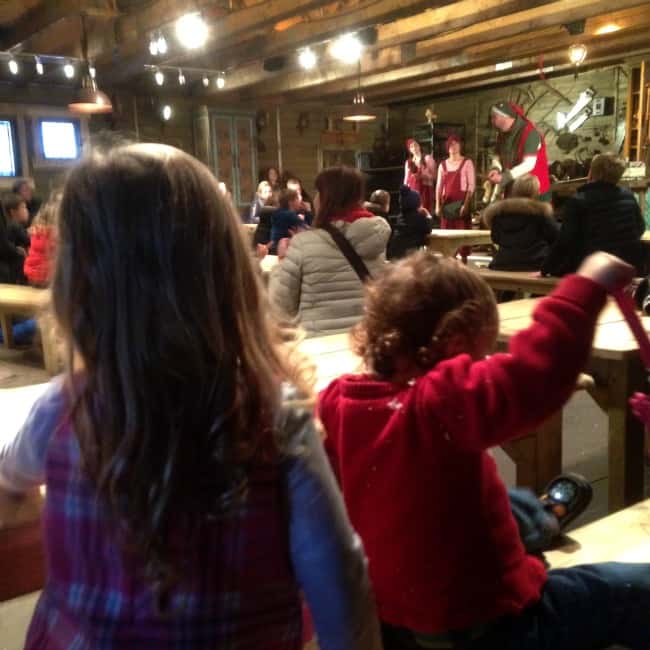 There was lots to be done, and all the children were ready to get the toys made and fill them with Christmas magic.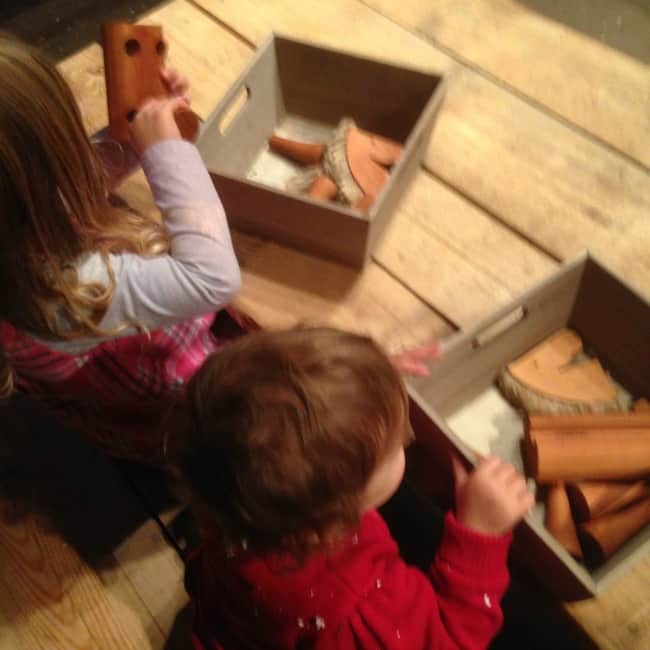 All the children could help.  Every little hand was needed to stuff the reindeer and make the wooden toys.  Everyone was super busy.  The atmosphere was brilliant.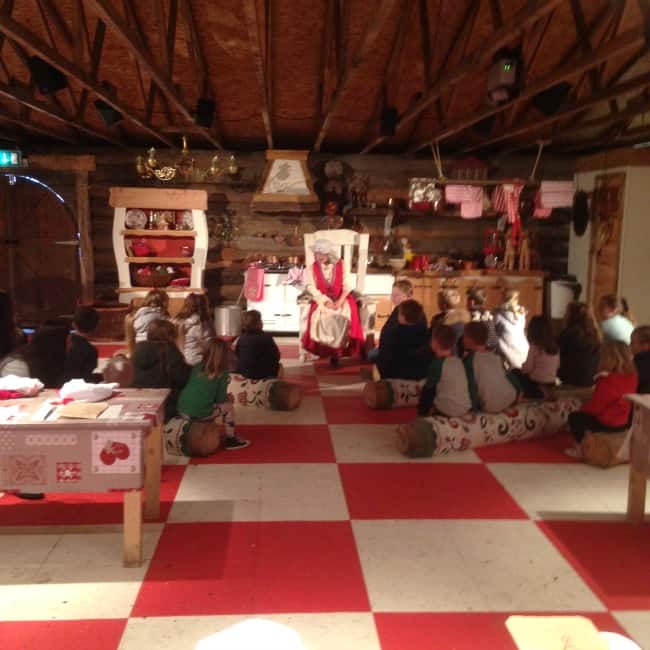 Christmas didn't stop there either.  When our work was done we headed further into Lapland UK to find Mother Christmas.  There was more work to be done in her kitchen.  It takes a lot of effort to make Christmas special.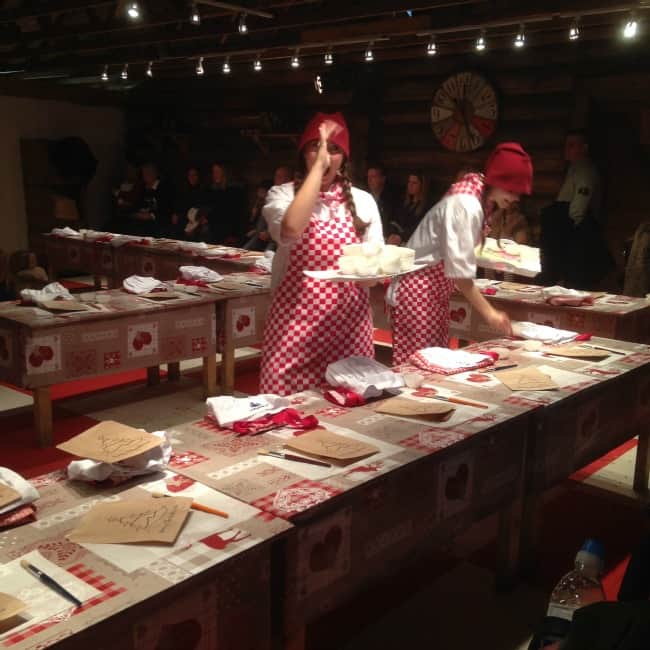 Don't forget to do your elf wave when you see one in Lapland UK. It makes them very happy indeed.  We were experts in elf waves by the time we left this magical place.
Mother Christmas let us make gingerbread, but warned us not to give any to Santa.  He eats a little bit too much, she said.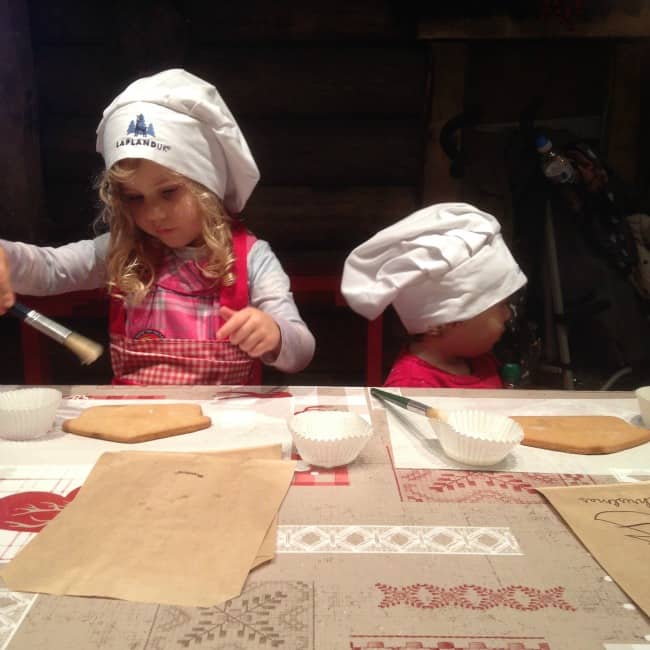 We got straight to work.  Princess started decorated her gingerbread house, while Little Pudding started searching for things to decorate it with.  Rumour has it she ate a few of the decorations!  Some gingerbread also went missing while she was around.  I think Santa was the least of our worries!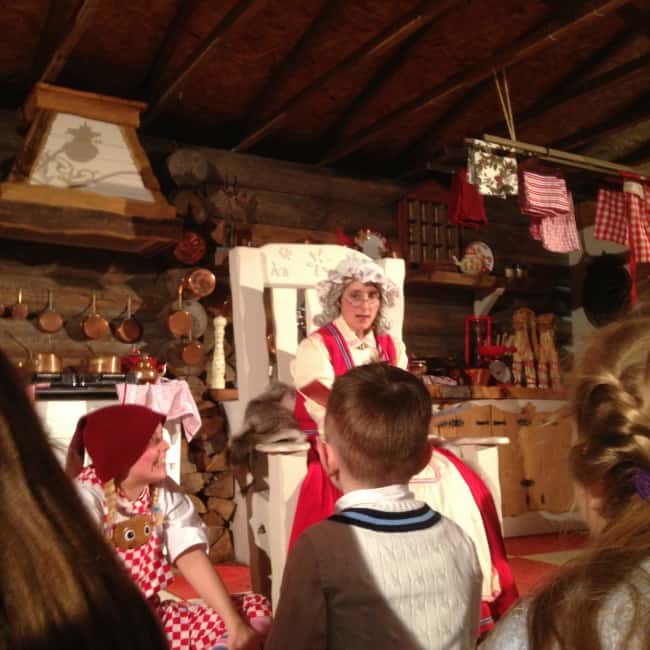 After making (and eating) a lot of gingerbread it was time for a story with Mother Christmas.  She's a very good storyteller!  All the children sat very still in her kitchen.  Even these two!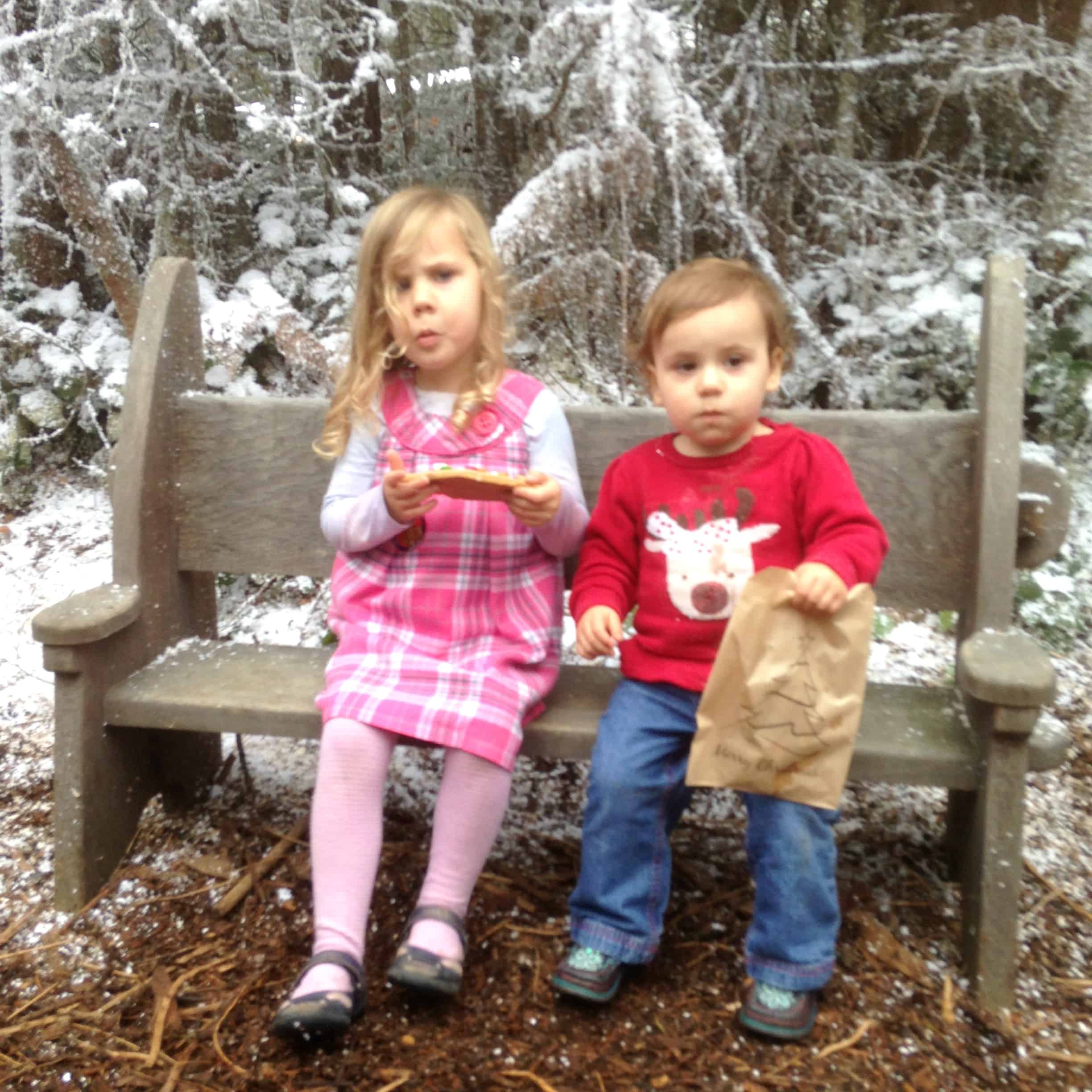 Now, no one will notice if we take a pew on this little seat in Elf Village and eat a bit more gingerbread will they.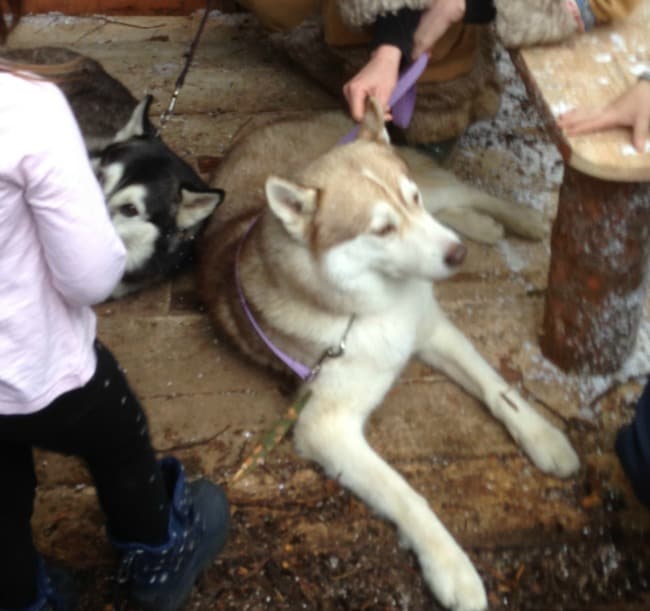 And the huskies don't like gingerbread either!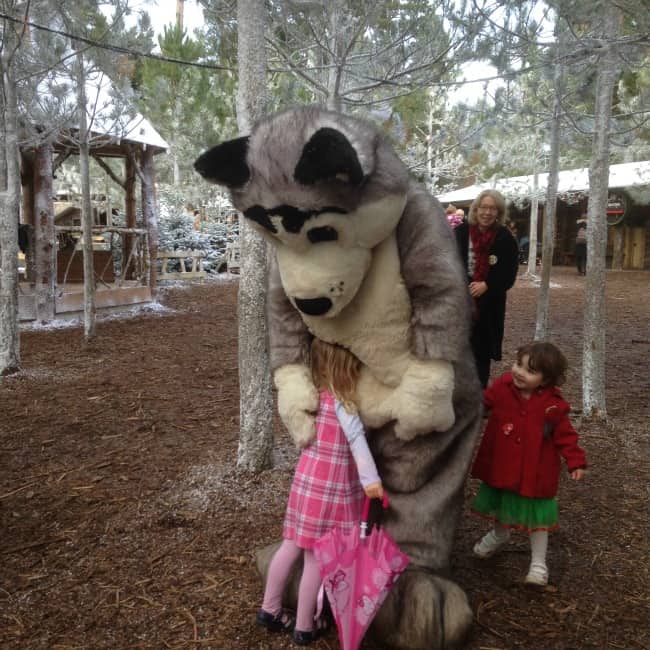 And the big husky really doesn't like gingerbread, but loves lots of cuddles!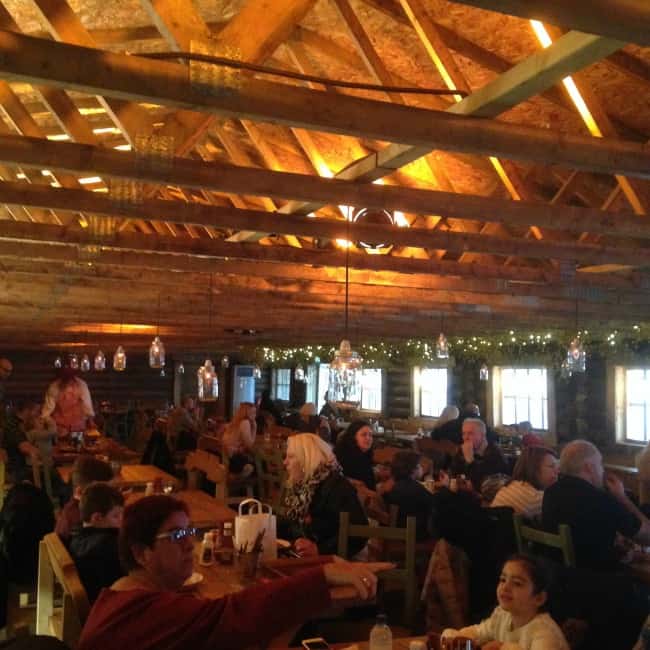 The big folk like to eat in the Elf Village restaurant.  We were a bit full on gingerbread though!  Mummy enjoyed her lunch, and helped us eat ours too (she does that quite a lot).  She hadn't eaten quite as much gingerbread as us.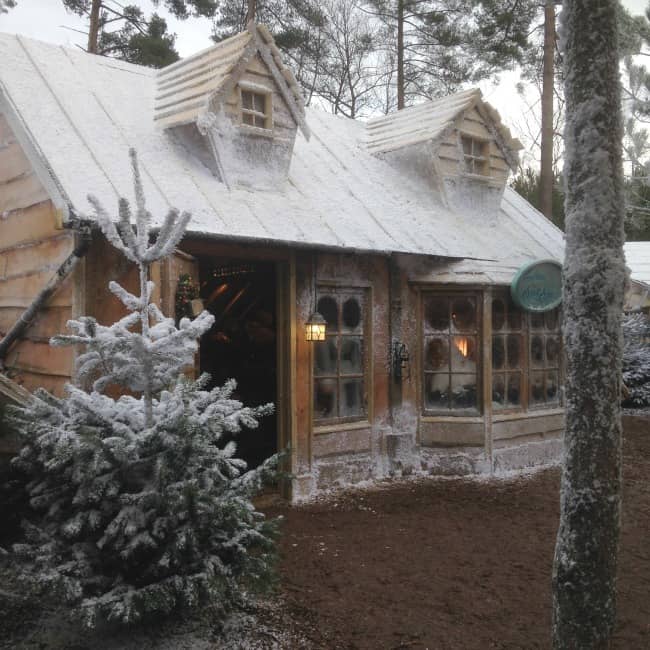 We bought some sweets with our Jingle coins.  That's the money they use in Lapland UK.  We wanted to take some presents home for our Daddy and big brother, and we might have eaten some chocolate money too.  They let the Big Folk use cards in Elf Village, but Jingle coins are much better in elf shops.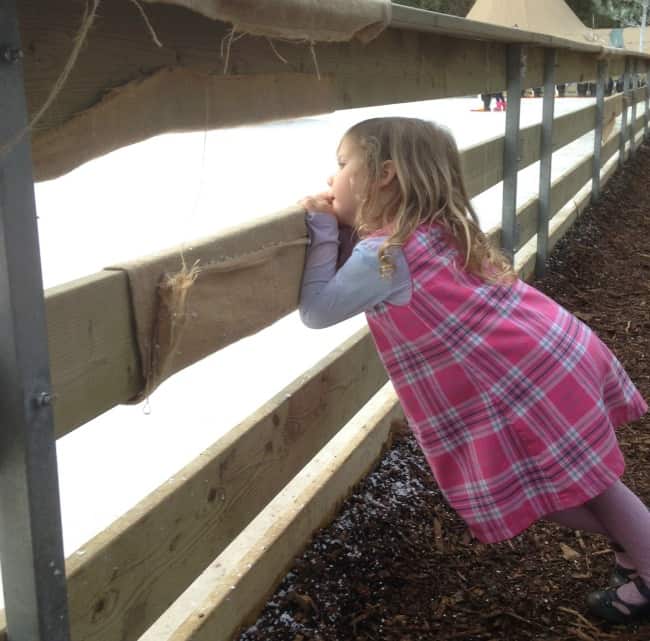 We didn't make it onto the ice skating rink in Elf Village, but we enjoyed watching the skaters.  We played on rocking horses, wrote a letter to Santa and had lots of fun until it was time to see Santa.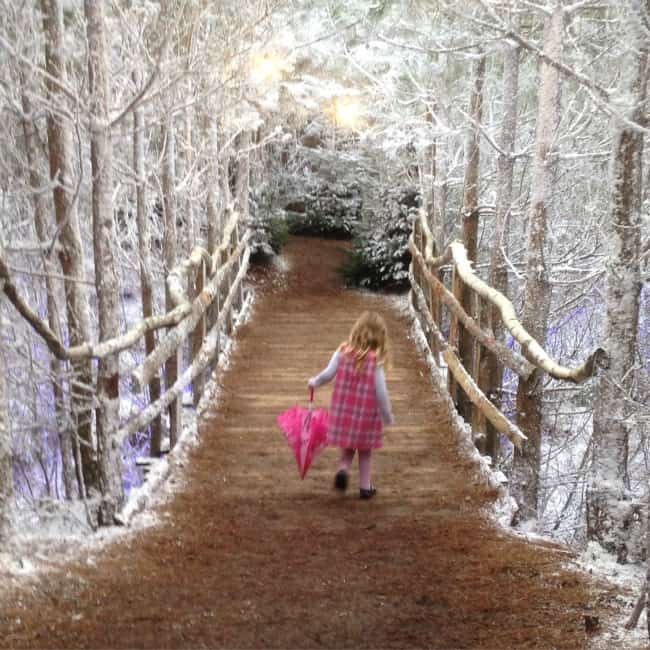 After a very busy time in Elf Village, it was time for us to head off to find the big man in red with a white beard.  He was waiting for us somewhere in Lapland UK, and we couldn't be late.  An elf showed us the way, so we didn't get lost in the Enchanted Forest.  She was incredibly helpful, and very jolly too!
We loved our time with Santa.  He knew lots about us, and thanked us for all our help in the toy factory.  He gave us a lovely present to bring home with us, and we made sure he knew exactly what we wanted for Christmas.
We loved our Lapland UK experience, and now we truly understand the magic of Christmas.  If you want to enjoy a truly magical family experience, then Lapland UK is for you.  While we were visiting, some of the children there had their birthday.  We heard a little girl tell her Mummy she'd 'had the best birthday ever'.
It was a lovely day, one that we will not forget in a hurry.
We received complimentary entry to Lapland UK in return for an honest review, but all thoughts and opinions are our own.