The winter blues are incredibly common in the UK, with around 2 million suffers reporting symptoms every year.  In it's extreme form, they are also known as SAD or Seasonal Affective Disorder.  The UK and Northern Europe are hit the hardest due to the extreme change in daylight hours at this time of year.
Whether you suffer from SAD or not, I think we all experience some kind of change as we enter into a kind of semi hibernation during the autumn and winter months.  I've felt myself wanting to sleep longer and struggling to motivate myself to do things in the evening, and I know that it is the darker nights and not getting as much sunlight that are to blame.  Not wanting these symptoms to spiral out of control, I've implemented an action plan to improve my mood and motivation levels during the SAD season.  Here's my ultimate guide for surviving the winter blues before they take hold.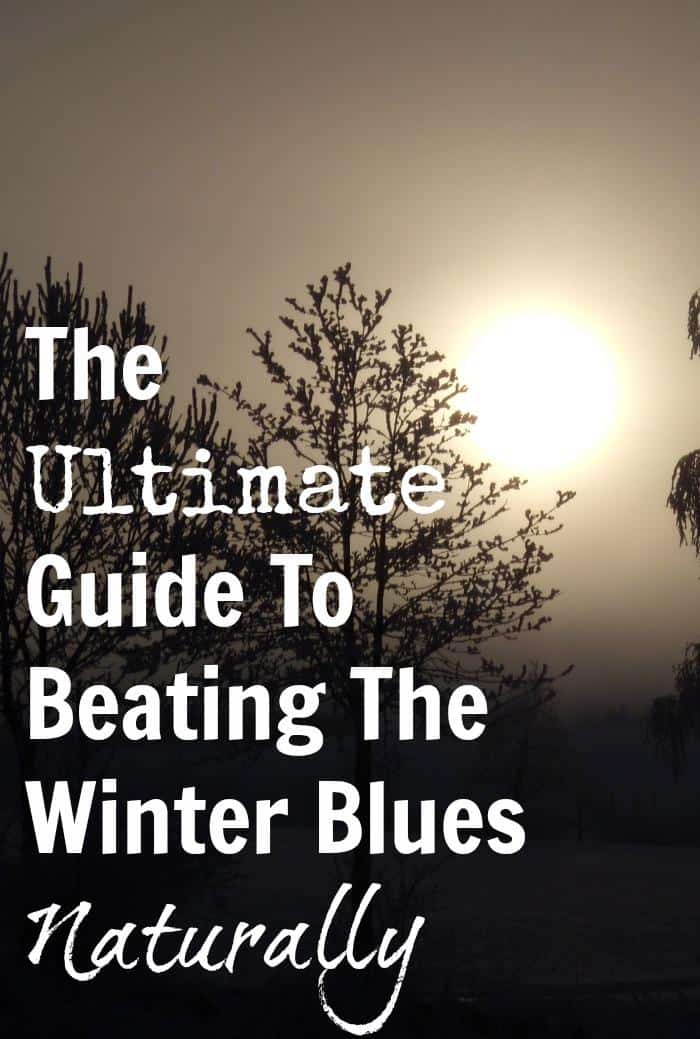 How To Survive The Winter Blues
Get Active And Get Outside
Exercise is a well known mood booster, and can also help your energy levels, especially at this time of year.  On bright, sunny days get outside as much as possible to expose yourself to the natural sunlight that is available.  It's believed that an hour walking at midday, for example, can be just as beneficial as exposing yourself to a light treatment box.  If you are able to take your walk in a park, or where there is some degree of nature, you will benefit even more by raising your mood, and kicking your stress levels in to touch.  If you can make this apart of your routine, even 3/4 times a week you will keep the winter blues in check and help your fitness levels.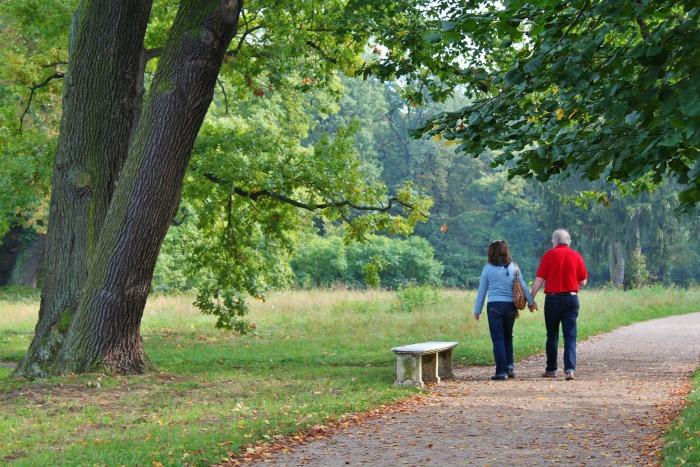 Make Your Home SAD proof
There are so many things you can do in the home to help prevent SAD or the winter blues.  Always open blinds and curtains as far as possible to allow the maximum amount of sunlight into the home. If you can, sit as close to the window as possible to maximise your exposure to the suns rays too.  This is something to think about if you work in an office for long periods of time.
Is it time to decorate?  If you haven't already, think of moving to a pale colour scheme and pastel soft furnishings so that they reflect the light available from outside.  Our dark red walls and brown sofa are definitely on the list for replacement before we get to the shortest day of the year.
Think about your evening lighting too.  It's going to get extra use at this time of year, and you want to get a look that will be uplifting and encourage you to maintain a normal routine in the winter months.  The one thing that can really suffer at this time of year is sleeping patterns, but enhancing your lighting so that you enjoy your evening and maintain a normal bedtime routine, will also help a lot.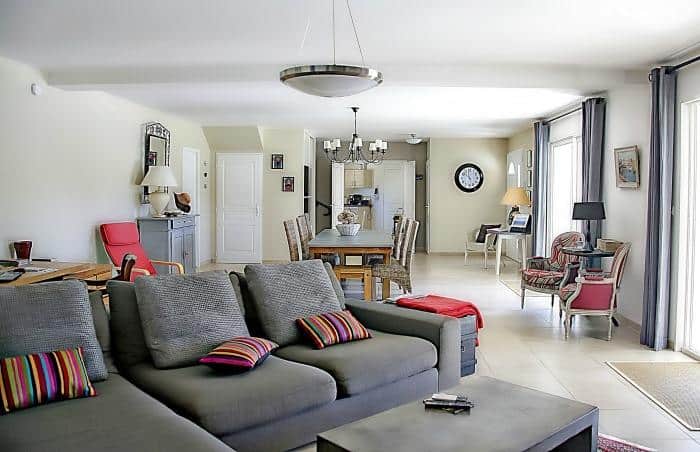 Lampcommerce provide a range of luxury lighting options that you can use to enhance your home this time of year.  There is no right or wrong when it comes to the correct lighting, it's very much down to what look you are after and what you use the space for.  Layers of lighting are the perfect solution for people wishing to beat the winter blues, as by installing a range of lamps, ceiling and wall lights from a range like Artemide you will be able to adjust your lighting to reflect a level of light more appropriate for the time of day.
Increase Vitamin D Intake
In the UK, from about March until September most of us get enough vitamin D from the sunlight we are exposed to.  As the number of daylight hours reduce, so might our levels of vitamin D.  Who out there can think of a time when they go to work in the dark and go home in the dark.  It happens every year doesn't it, and it's not the best feeling in the world.
Vitamin D is available in very few foods, so it might be worth taking a vitamin D supplement, at least from October through to February.  For more information about taking vitamin D and which foods provide it, visit the NHS website.
Eating a healthy diet throughout the year is going to give you huge benefits, but it's something to be even more mindful about during the winter months.  Avoid fatty and sugary foods that will increase your weight and effect your activity levels.
Keep Yourself Busy and See Your Friends
Social contact is hugely beneficial to our health and well being and even more important during the winter months.  It can be easy to put off seeing people because of the weather or because we aren't feeling great but this is exactly the time when you need to get out and about and keep busy.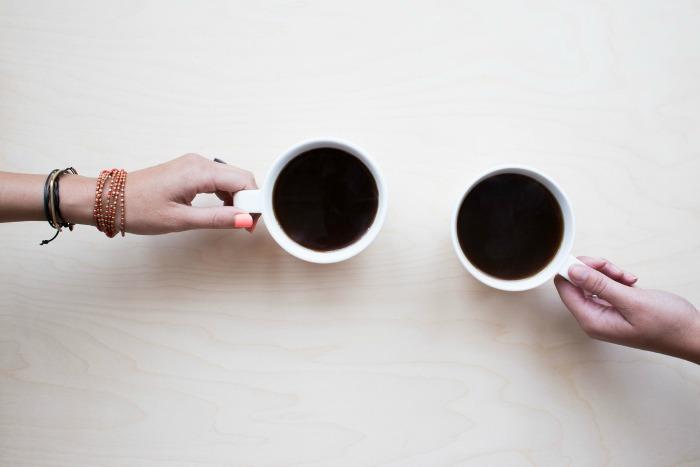 Take up a hobby, so that you have an interest to occupy your mind when you are at home, and help with establishing a positive daily routine for yourself.  Also, keep your calendar full with coffee dates and other things to look forward to.  It could be going to the theatre or the cinema, or even an exercise class.  These things are always best done with friends, and they are bound to lift your mood and help kick those winter blues into touch.
Take A Winter Holiday
My final tip is to try and get some winter sun. Save some holiday time and money so you can take a break during the winter months.  Go somewhere where the weather is warmer and you can really top up your vitamin D levels.  I've always been a fan of taking a holiday at this time of year, and I can guarantee it will make you feel a whole lot better.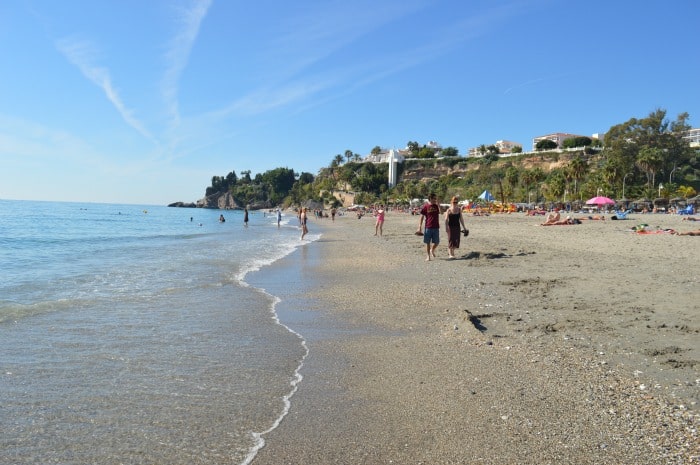 Does this time of year affect how you feel?  What do you do to prevent the winter blues?