Before I met my husband, he had a motorbike. He was very proud of his motorbike, and I always got a sense that his Honda Blackbird was the other lady in his life. The Blackbird did stay in our lives for awhile, but when we had children it seemed a little impractical for us to keep old of her. My husband still misses her now, and often talks about travelling Europe on his motorbike. It was the most reliable bike he ever owned. In fact, he only had to order some Universal Joints once after 40,000 miles on the bike. Apart from that, it was as good as new. As you already know, my husband isn't fond of flying but give him a motorcycle that can travel up to 180mph and an open road and he's in his element.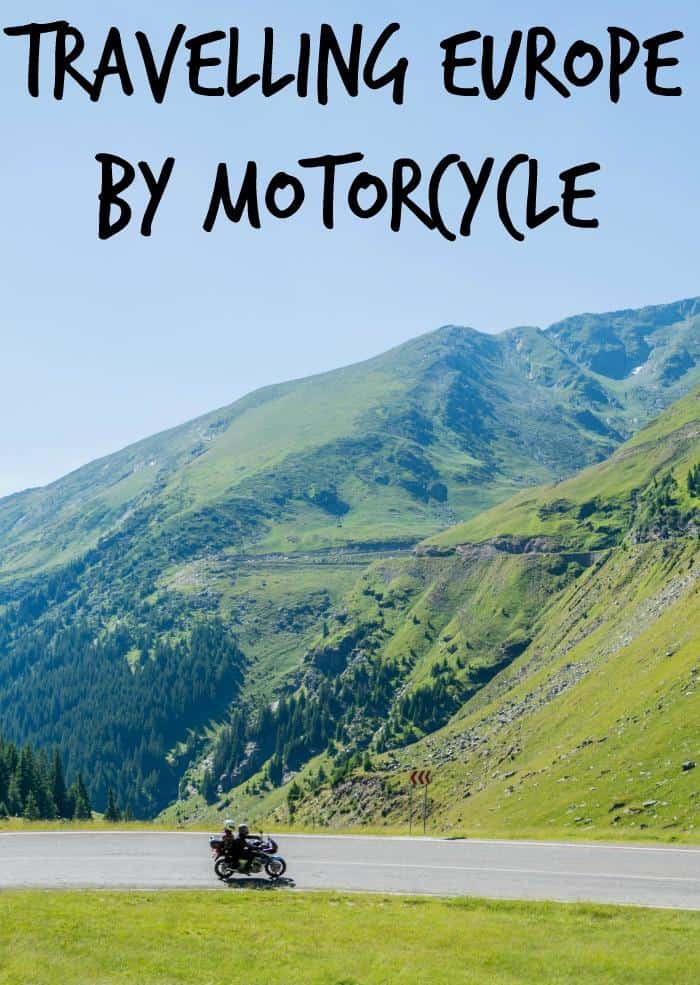 The thing I soon learned about travelling on a motorcycle, was that you become apart of a new club. If you watch motorcyclists, they are always nodding to each other when they pass on the roads. This new club that you are in is great for travelling as you have a community right at your finger tips, no social media required! Taking to a motorbike, by yourself might seem like a lonely experience, but in fact its a great way to see new places and meet new friends. Motorcyclists often ride in small groups, but they don't necessarily know each other. It's just that it's safer for them to travel this way and they will literally just have met as they passed on the road.
My husband used both a ferry and the channel tunnel to make the crossing between the UK and Europe, stopping off at various campsites in France, Belgium, Germany, Austria and Denmark. He covered a lot of ground in his two week motorbike tour, but he didn't do it without a lot of planning. When you are planning your trip to Europe on a motorbike, there is a lot of preparation needed and a lot to think about. My husband has always been very aware of motorbike safety, and I thought I would share his tips: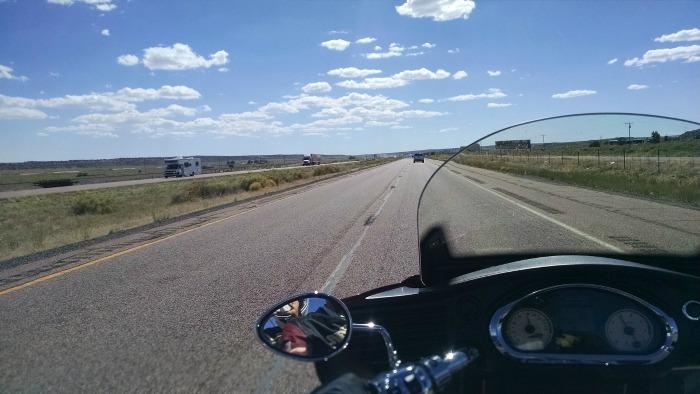 How To Prepare For Taking A Motorbike Holiday
Always wear protective clothing and a good helmet. We always wore boots, trousers, a jacket and gloves suitable for travelling by motorbike, even for short journeys as it's just not worth taking the risk. If you did happen to have an accident, contact someone like Dallas motorcycle accident attorney.
The Honda Blackbird is a touring motorbike, so is suitable for long distances. You want a motorbike that is suitable and comfortable for travelling long distances, or your journey will become pretty unpleasant very quickly.
Take regular breaks on any motorbike road trip so that you don't get to tired and to give your body chance to stretch. Even if you are in a comfortable position, staying in the same place for too long isn't good for you. You will need to break every 2-3 hours.
Don't forget hearing protection. Motorbikes are noisy, and wearing good ear plugs is a must, even with a motorbike helmet.
Plan your route. This is essential so that you know where you need to take breaks and where you are going to be staying for the night. Some bikers literally spend a day in each place, but not without good planning.
Be aware of the local traffic laws, as they can change from country to country and you don't want to have a difficult conversation with a very cross police officer.
Drive safely. You are so exposed on a motorbike, that driving safely is so important. Take bends and roads you don't know carefully and make sure you get home from your trip in one piece.
Travel light, very light! Buy what you need along the way and keep your packing to the absolute minimum.
Make sure you've got comprehensive motorbike breakdown cover that will help you out if you get stuck in Europe.
Want to see more of my travel posts? Click here