Ibiza is a beautiful holiday destination just off the coast of Valencia in Spain.  It is one of the three Balearic Islands, and sits in the calm blue waters of the Mediterranean sea.  Also known as the White Isle, reflecting it's stunning sandy beaches, it's been very popular with party goer's and clubbers over the years.  Ibiza has a lot to offer tourists, and has moved away from it's partying reputation to become very popular with couples looking for a luxury romantic break or planning a honeymoon.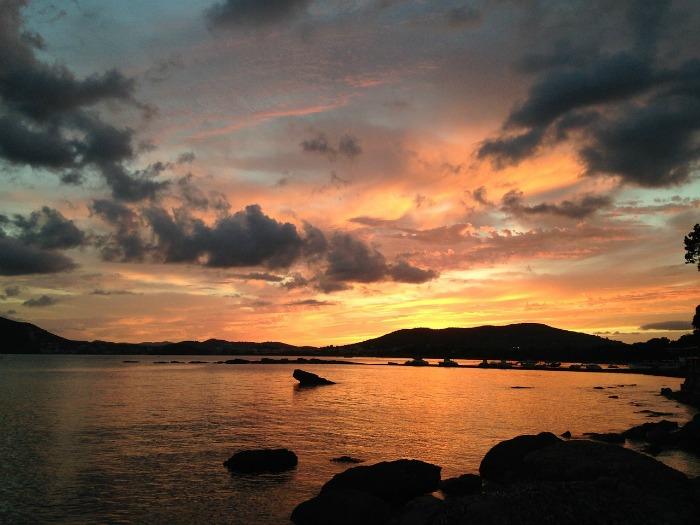 The south east of the island is peaceful and tranquil and draws a lot of celebrities looking for a relaxing break out of the limelight.  Many invest in holiday homes on the island because it's such a beautiful and diverse destination, offering lively nightlife and unspoilt natural terrain within such close proximity to each other.
Ibiza is a small island, about the size of the county of Hertfordshire, making it easy to get around and the perfect place to hire a car or motorbike.  The temperature and climate in Ibiza are a real hit with couples going on holiday there.  If you plan to visit from April to September the average temperatures are between 19°c and 30°c, with August being the hottest month on the island.
Where to Stay in Ibiza
If you want a quiet holiday destination on the island, non-clubbers will love Santa Eulalia del Rio on the east coast of Ibiza.  It's just 13 miles from Ibiza Airport and 9 miles from Ibiza town.  Santa Eulalia del Rio has 2 beautiful beaches, which are kept to the highest standard.  There is also the newly developed marina called Port Esportiu which is full of restaurants, shops and bars giving couples on holiday lots of options for shopping and dining out.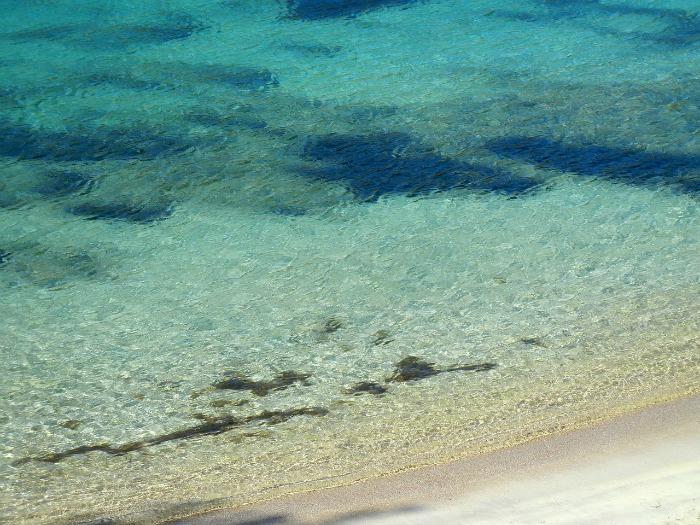 The 5 star hotel Aguas de Ibiza, you must visit their website, it's is the perfect choice for a romantic holiday for couples in Ibiza.  This beautiful  luxury boutique hotel promises you a quiet and relaxing stay, with a choice of 3 pools to enjoy by day, and the rooftop Vi Cool cocktail bar for an evening drink above the glistening sea.  This hotel also offers some of the very best in local cuisine from famous Spanish chef Sergio Arola, in the Vi Cool restaurant.  With all this, a luxury spa, and stunning rooms designed with the fengshui philosophy you may never want to leave.
Things To Do in Ibiza For Couples
With beautiful beaches, historic buildings to visit and gorgeous sunshine, you might not think you need anything else to do in Ibiza.  Making memories together is all about sharing great experiences though, and here's some of the best you can have on the island.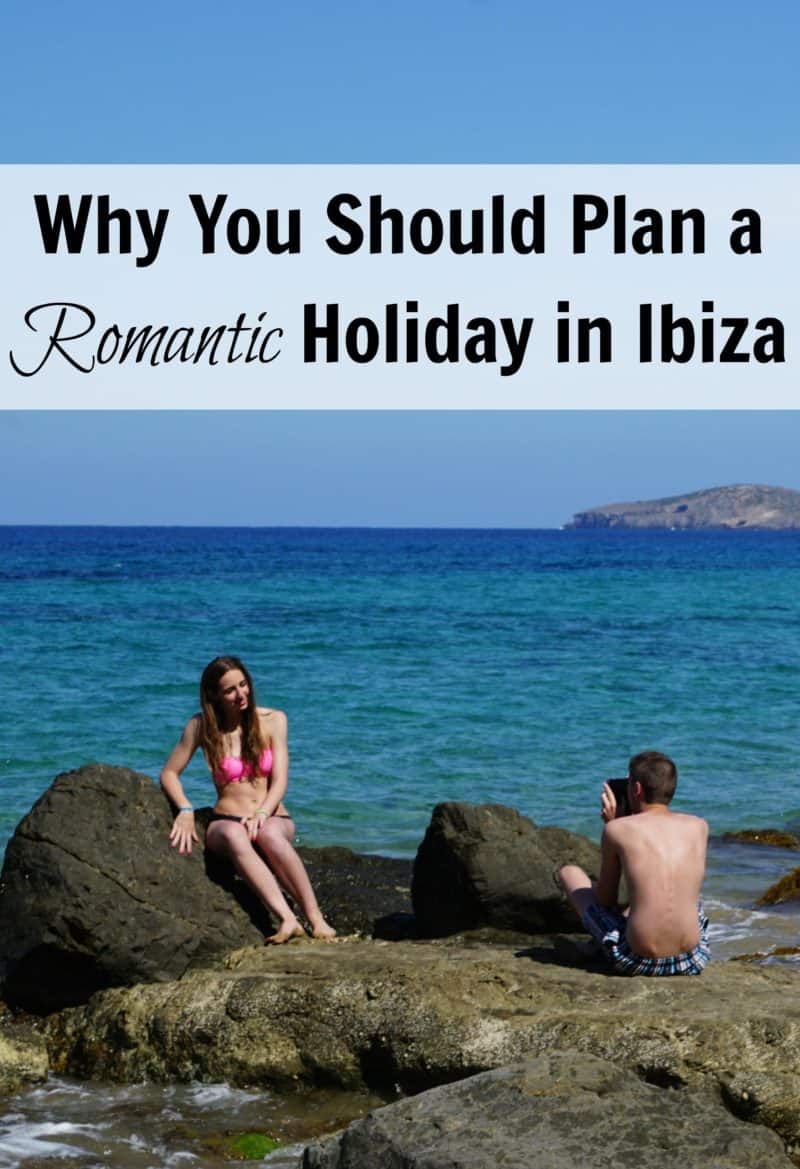 See The Sunset
Head to the north east of the island and watch the sunset in Ibiza.  The sunset in Ibiza is one of the most beautiful in the world, and it's well worth the short trip to see it.  You can simply enjoy a romantic evening on the beach as the sun goes down or take a boat trip to enjoy the best views, but however you do it's a must see for any romantic couples getaway.
Visit Ibiza (Old) Town
Ibiza town is a beautiful place to explore, with it's cobbled streets and traditional Spanish houses.  Here you can soak up a traditional Spanish atmosphere and as you work your way through the Dalt Vila area.  You must also stop by the marina and choose your favourite yacht to add to your shopping list.  We can all dream, can't we?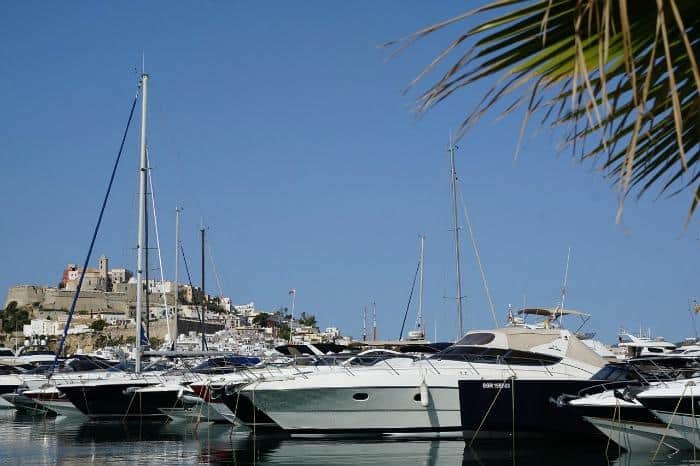 Horse Riding in Ibiza
If you really want to explore what natural beauty Ibiza has to offer, there is no better way than to go trekking in the Ibiza Horse Valley.  This amazing activity is perfect for beginners to experienced horse riders, and will create an experience that couples will never forget.
Water Sports
If you are an adventure couple looking for the thrills and excitement of water sports activities, then Ibiza is definitely good holiday destination for you.  You can do pretty much anything from scuba diving, parasailing, rent a flyboard or take to a jet ski.  Couples looking for fun things to do in Ibiza will be spoilt for choice.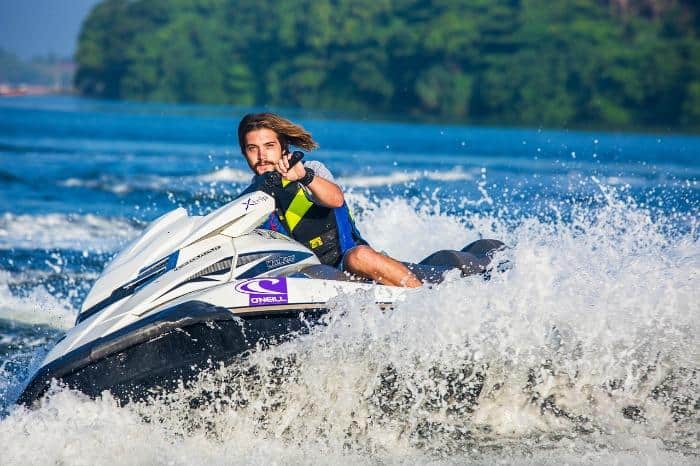 With so much to see and do in Ibiza, it's definitely time to start planning your romantic couples holiday or honeymoon.  When are you planning on going to Ibiza?
Read about how I'm inspiring my children to love travel here.