Sponsored post in association with American Express®
You may have seen the blog post I wrote recently about how I'm excited to be partnering with American Express, on an initiative to pass on my passion for travel to my daughter. I wrote about how we were planning a family trip to Amsterdam and had decided to let my daughter choose what we would do from start to finish. Whilst we were away, I took this one step further and asked her to document the whole trip through photography. It meant not only did I get to experience the type of holiday she would enjoy but I was able to see it all through her eyes, which was amazing!
If you'd like to do the same with your kids then download the 'Whipper Snapper' guide, an activity book created by American Express in partnership with a photographer and his son. It includes lots of useful tips on helping children to document their travels through photography and was definitely really helpful for us whilst we were away.
Here she is with the VTech KidiZoom Camera putting the tips into practice!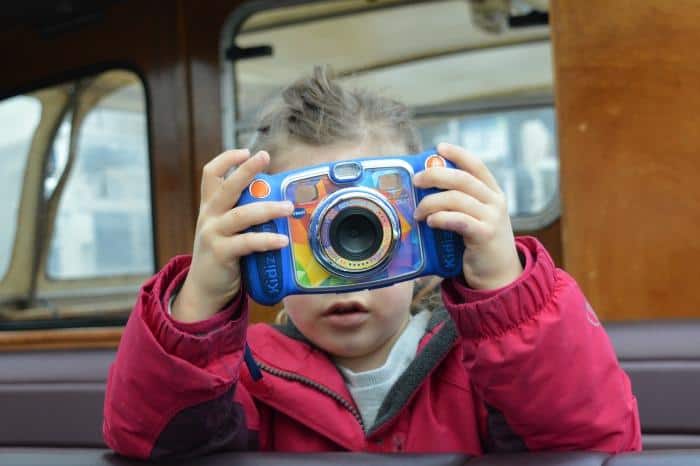 It seems I am not alone with wanting to spark a love of travel in my daughter, with research from American Express* showing that 68% of parents say it is the thing they most want to pass onto their children. Likewise, 66% now admit to consulting their children on the family holiday choice.
With this in mind, we looked through a book of cities that she has and chose Amsterdam for a short break. Like me, she has always liked cities, and she loves flying, so Amsterdam was an obvious choice. Top of her list was to go on the canals and visit The Catboat, a floating animal sanctuary, but generally she was excited about all the things the city had to offer. While we were planning the trip we regularly visited the American Express Family Travel Hub for tips and advice. Filled with inspiration on how to get the most out of your family holidays and make them more memorable; it was a really useful resource.
Day 1 in Amsterdam
There was me, thinking that I would be scooping a very sleepy four-year-old out of bed and popping her in the car to drive to Birmingham Airport one Wednesday morning. Nothing could have been further from the truth. She woke up before my alarm, as bright as a button at 4am and ready to leave the house.
From the moment she stepped off the plane she had a spring in her step and a smile on her face. She loved saying hello to all the new faces she saw, leaving a little happiness behind her with each smile. If she could have run in every direction, she would have!
We dropped our bags at the hotel and went in search of food. She wanted a chicken burger, so that was our mission. We found it, and she was keen to get a snap of her food: "You take photos of your food, don't you Mummy". I really couldn't argue with that!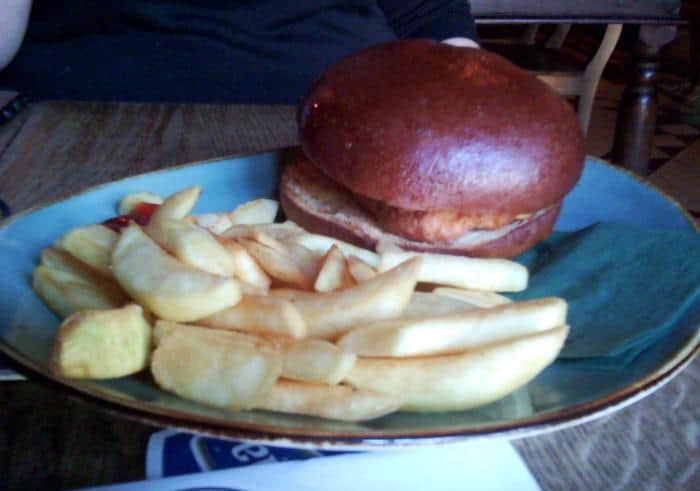 After we'd eaten we went back to give the hotel room a closer inspection. Was the bed comfy? How did it fare when being jumped on? She settled in well to her new surroundings and was clearly looking forward to staying here for a few days.
Next stop was the zoo, which was a short tram ride away. The thought of seeing camels and monkeys definitely helped her to leave the luxury of the hotel room. When we arrived there was plenty to see and photograph and she was very happy, snapping away and capturing pictures of all of her favourite animals.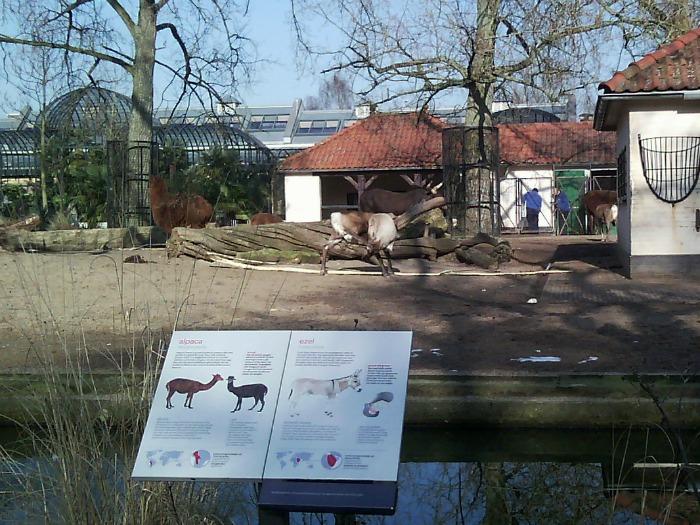 After a busy day exploring the city, when we got back to the hotel room, she sat at the desk, writing about the day so she could share it with her Daddy and sister who weren't able to join us. She wrote in her notebook that we'd had a nice day and how she enjoyed the plane, train and tram. When you are a child, getting to a place seems to be just as much fun as actually arriving!
As she documented her experiences, we talked about how the photographs she had taken could help record her memories and show the family where she had been.
Day 2 in Amsterdam
After a chocolate fueled breakfast, we felt prepared for our canal cruise, some cat hunting and a trip to the NEMO Science Centre. Taking the canal cruise was a fantastic way for her to get an overview of the city and really appreciate the differences between where we live at home, and Amsterdam.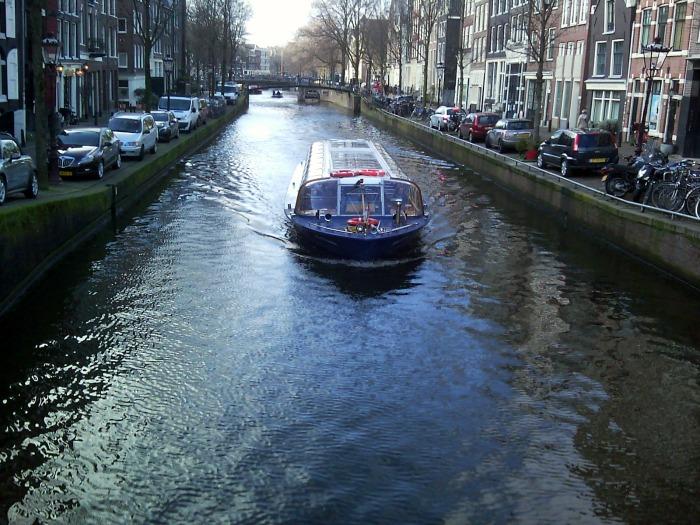 She loved the houses, and in particular the curtains caught her eye. I listened to the commentary on the boat, while she looked out of the windows and took pictures. When there was an interesting fact I shared it with her. Her favourite was learning that they had to hoist the furniture up the front of the houses because the stairs inside were too small. She thought it was incredibly funny.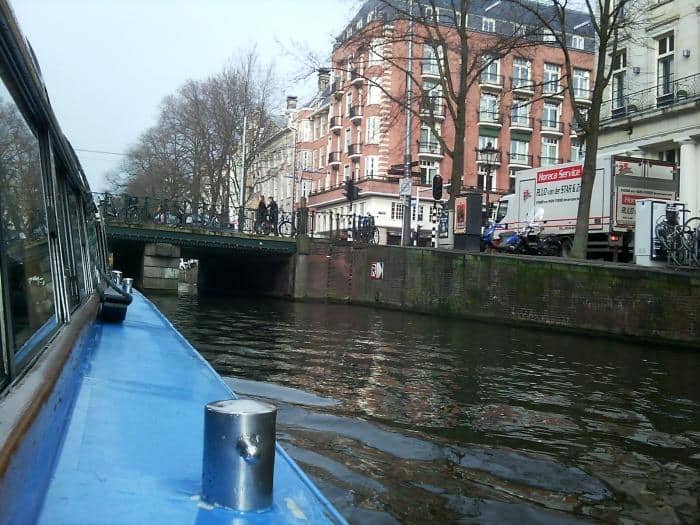 On the boat, we talked a lot about the number of bikes there were in Amsterdam. She wanted to photograph them so she could show her friends and tell them all about where she had been.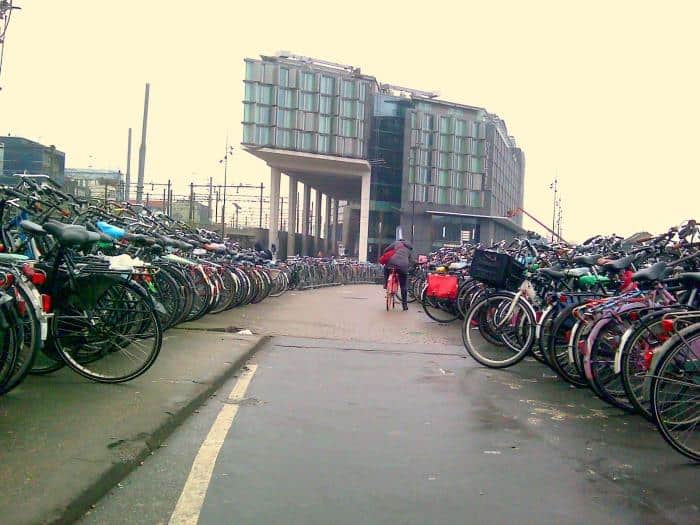 Next up was the NEMO Science Centre which was amazing, and my daughter loved it. It really brought it home to me how important play is in any experience for a child, and I think it really should feature in family travel plans. We worked our way through all the experiments to the café on the 5th floor where there were some incredible views over the city. This was definitely a good time to get a selfie!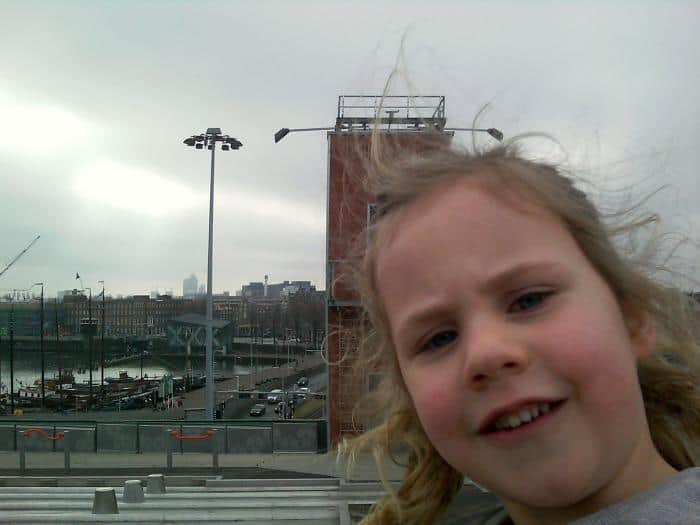 We then went to see the Cat boat close by. She was so happy that she got to see them. She was literally a visitor in their house, and took some lovely photos of them for us to look back on.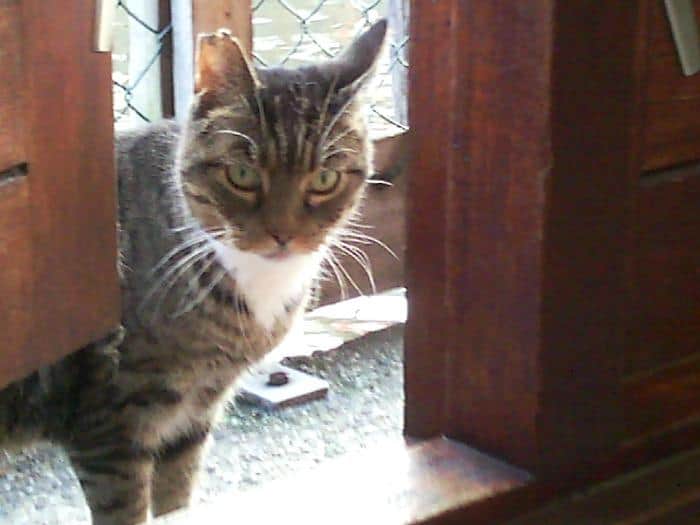 Day 3 in Amsterdam
The next morning, the Flower Market was the first place on our hit list. It's not somewhere I would have chosen to take her, but she was very insistent that she wanted to see it and as she was in charge, that's where we headed off to. She was so excited and wanted to touch everything, she loved the tulips and bought home some wooden ones for Daddy.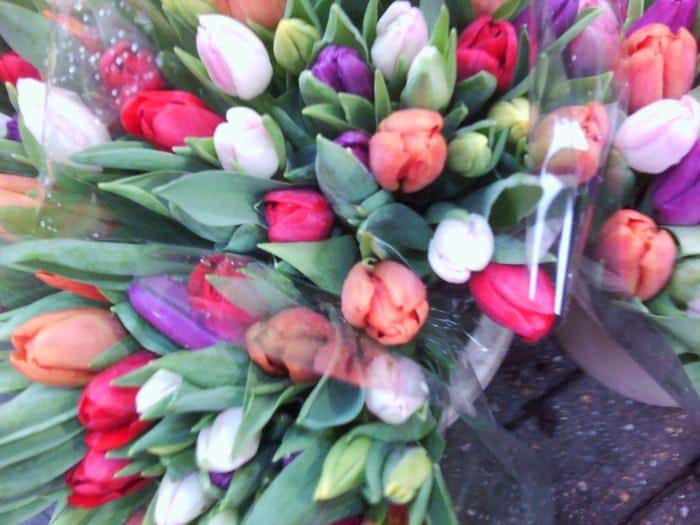 She also found a bike with a giant yellow clog on it and was fascinated by the cheese shops. When you take a child with you on holiday, and let them set the pace, you end up taking in so much more. I have had some holidays where I've rushed from place to place, and not stopped to enjoy the moment. Children are the opposite, and are completely in the moment. It was so nice letting her take charge as it meant I could slow down and see the holiday through her eyes.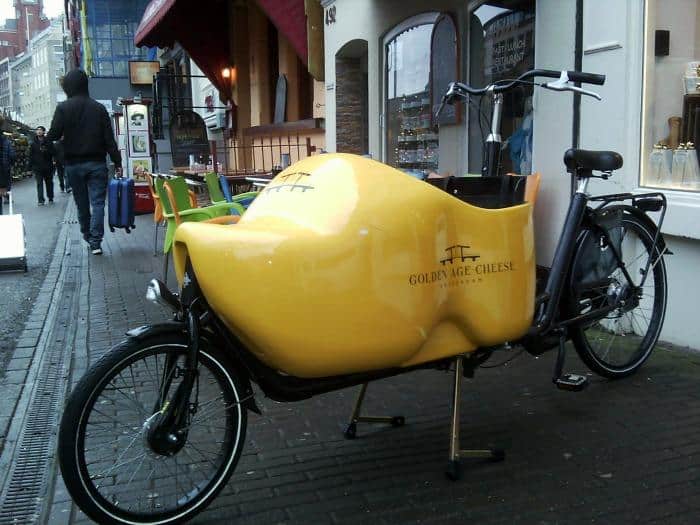 We finished the day visiting the Royal Palace. It was so beautiful and she was completely immersed in it. She had her own child friendly guide and puzzle activity to complete. After all that investigating and puzzle solving, it was time for lunch, and she wanted Spaghetti Bolognese.  As it's her favourite food, it was a snap worthy moment for her.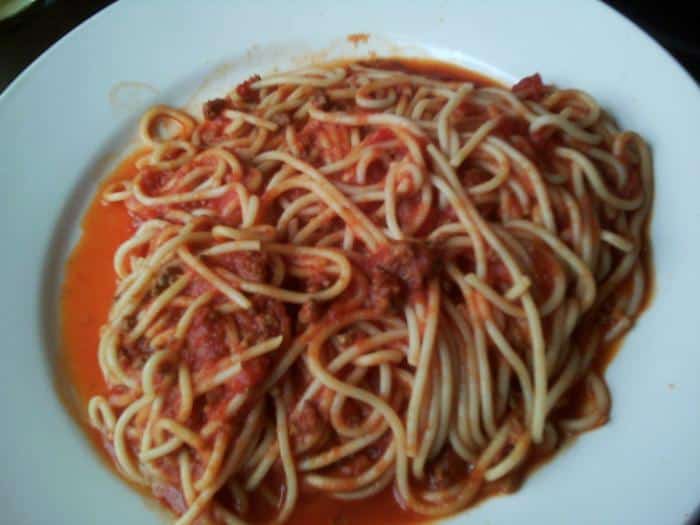 Day 4 in Amsterdam
On our final day we headed to the Tropenmuseum. In the children's area, there was an exhibition dedicated to Morocco.
We arrived in a Moroccan medina, drank tea, made mosaics and explored a whole other country and culture. The medina was full of beautiful patterns and colours, and this was something that my daughter really wanted to capture.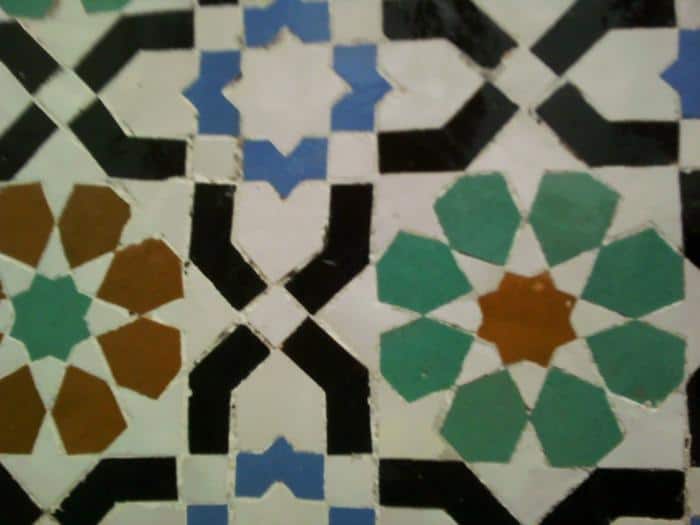 Before we left, she got to make an African necklace from clay to bring home along with the many photos of her trip for us to treasure.
I really think that putting her at the heart of the itinerary and encouraging her to record her own memories of the holiday added so much to our travel experience. She was completely engaged the whole time as she had chosen the destination and places to visit herself. In turn this meant she noticed so many more things about her surroundings and learnt a lot about the place she was visiting.
The great thing about Amsterdam is that the pace of life is quite relaxed. You can take your time to enjoy it and not feel out of place. Kids like to take their time too, as they haven't developed a sense of life passing them by yet. They know when they want to do something and they know when they need time out. I think this was why it worked so well letting my daughter design the itinerary because they were all things she had picked and as such we knew she'd enjoy them.
For me however, the best outcome was that she came away from the experience wanting to see more of the world.  I hope it's just the start of me instilling my passion for travel in her and that this trip has ignited the spark.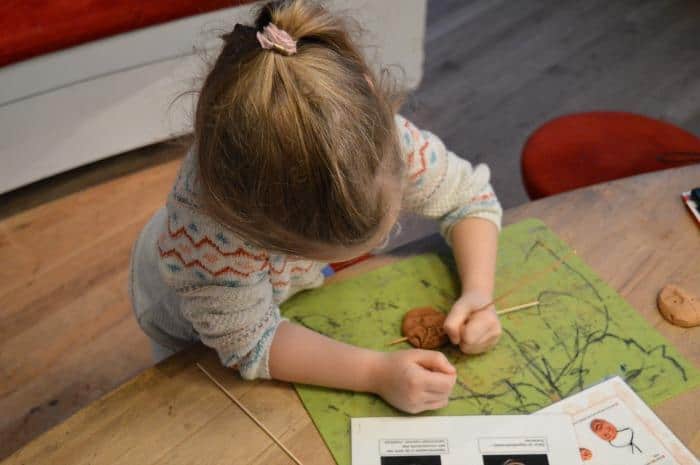 *Research by American Express from 7thDecember to 9th December 2016 of a survey size of 1,000 adults and 1,000 children, aged between 6 -10 years old, who have been on holiday.
Promoter: American Express Services Europe Limited has its registered office at Belgrave House, 76 Buckingham Palace Road, London, SW1W 9AX, United Kingdom. It is registered in England and Wales with Company Number 1833139 and authorised and regulated by the Financial Conduct Authority