I think that children really enjoy making things for their Mum for Mother's Day, or any day as it happens.  My daughter is always drawing me pictures or making me cards.  It's not even Mother's day, and I already have 4 on display.  She really enjoys being creative and I've found some lovely ideas from Homebase kids activities that I think a lot of children will love to share with their Mum's on Sunday.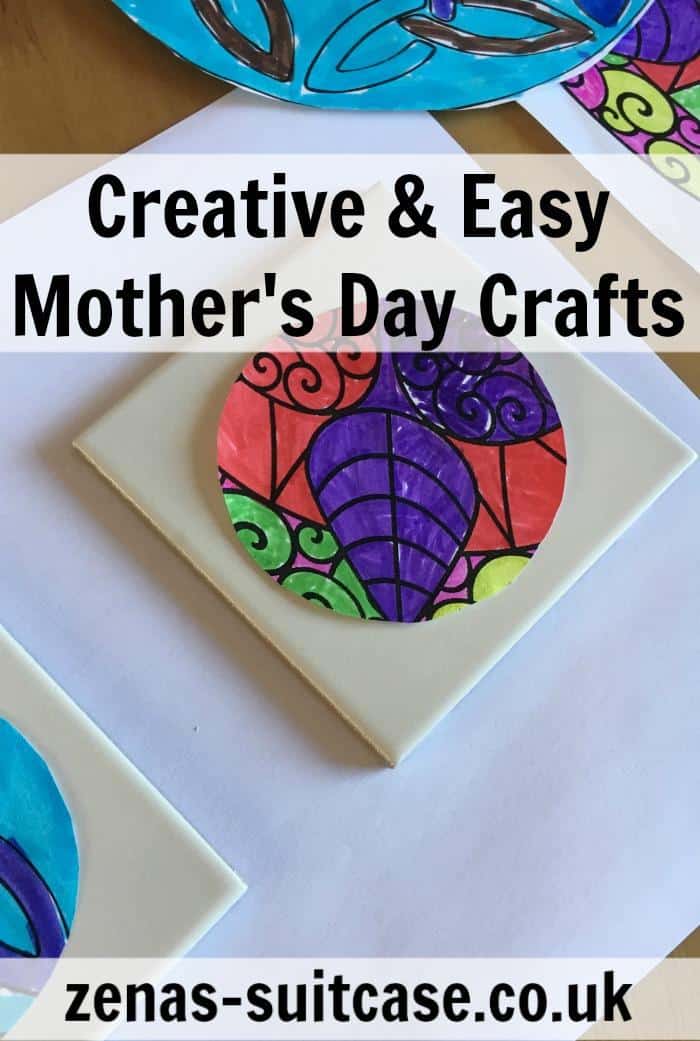 Personalised Tile Coasters
This is such a lovely idea and a great way to display a child's drawings.  We couldn't possibly keep every picture that my children make, but this is a gorgeous way to keep some of those drawings and make a very special Mother's Day gift.
All that you need to make this is some tiles, a small pot of Homebase One Coat paint, some glue and some felt pads for the bottom.  You will also need some of your child's pictures.  My daughter really enjoys colouring patterns and we used some of hers for this project.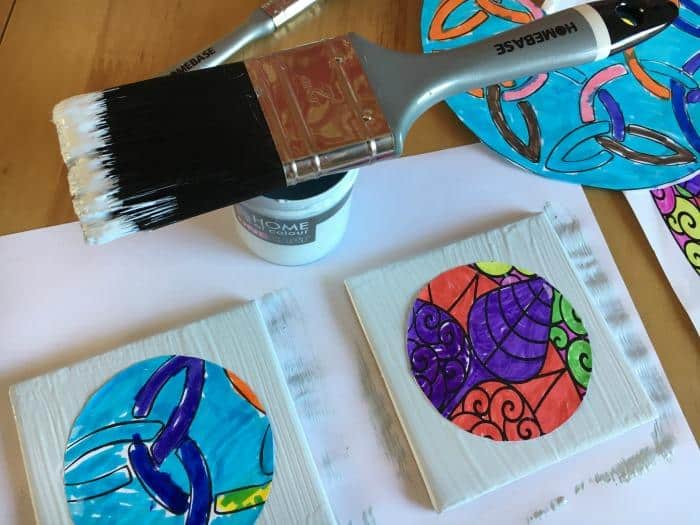 We painted the tiles in a pale blue then found some of her favourite pictures.  We cut out circles small enough to fit on the tiles and stuck them on.  Once the paint had dried we added a thin layer of glue and stuck the felt pads to the bottom.  This was such a simple activity, but looks amazing as well.  I think there is a Mother's day gift you will treasure for many years right to come right here.
Macrame Plant Hanger
Neither myself or my daughter had ever attempted macrame before, but this is another really great craft idea to take your gift to the next level.  A lot of Mum's will be getting a plant for Mother's Day, but how many will have there's hanging in a handmade macrame plant hanger.  Not many I bet!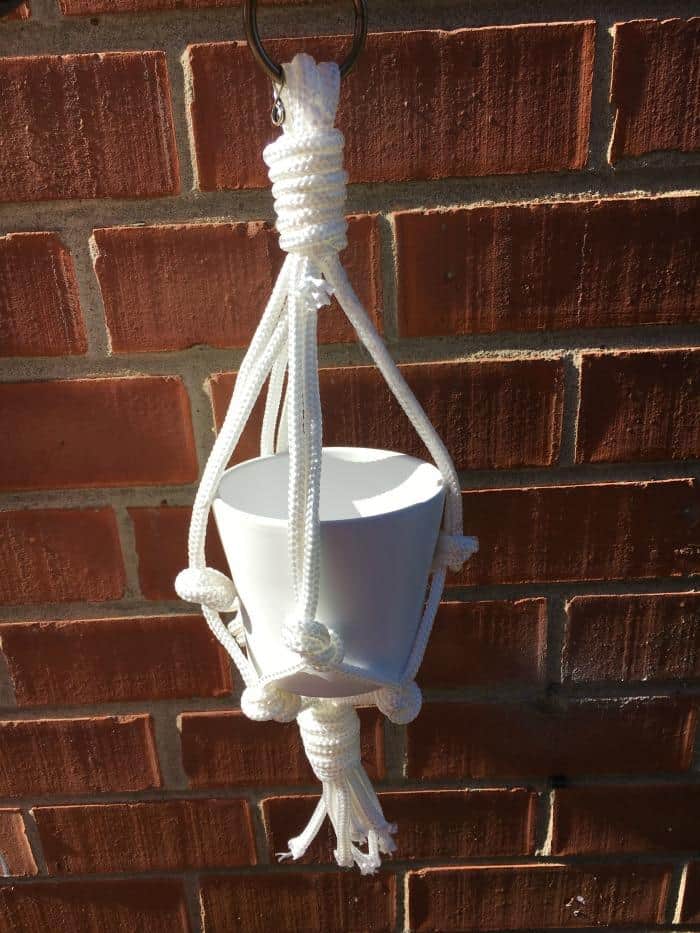 As a complete beginner to this craft, it was actually quite easy to do.  We had probably made the plant hanger in half an hour, and that was with a few attempts at getting the knots in the right places.  There's some rope cutting involved, some knot tying but on the whole it's really straight forward, and even better it's a mess free craft which is a great Mother's Day gift in itself.
For more information on how to make the macrame plant hanger, watch this video from Homebase
These are both perfect handmade Mother's Day gifts for children, and will help create a legacy of creative and thoughtful giving in your family.
We were provided with the materials used in making this post for Homebase.