We have had such a great time as Get Set, Splash bloggers for HUGGIES® Little Swimmers®.  Water fun is something kids and parents can get so much from and it can be such an easy and simple thing to enjoy.  As children's activities go it can be easy on the pocket too.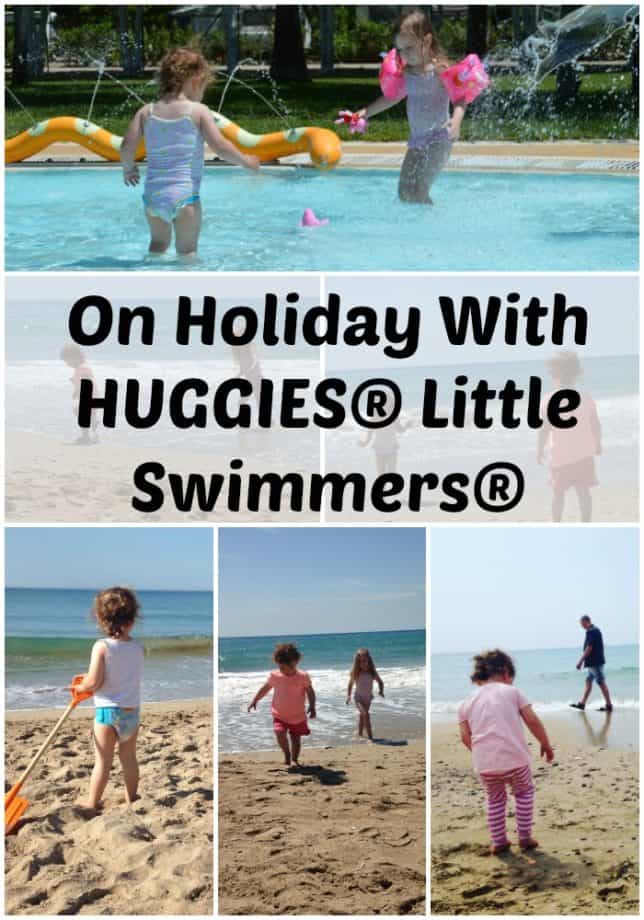 We knew that playing in the pool and splashing around in the sea was going to be a big part of our recent holiday to Costa Dorada.  Our holiday park was right on the beach and there was also a lovely pool just two minutes from our accommodation.
Our HUGGIES® Little Swimmers® were an essential holiday item to pack for our toddler.  They are so cute and colourful.  Have you seen the new Finding Dory designs?  They are perfect for encouraging a reluctant child that wearing them is cool and getting in the pool is going to be a lot of fun.
We really love how comfortable and flexible they are.  They give full movement and don't distract little ones from the important business of playing.  They also fit really well making sure you have full protection against leaks in the water.
We've had a few incidents in the pool with unexpected incidents.  I think all the exercise and excitement can help things move along unexpectedly and catch everyone off guard. HUGGIES® Little Swimmers® do a great job of containing these incidents so you can get them out of the pool quickly and deal with it.
Even children who are fully toilet trained can be caught of guard so I would recommend using HUGGIES® Little Swimmers® even past this stage.  They just add that extra security for a parent and you got to admit that they look pretty sweet.
I hope you enjoy our video from our holiday.  It was so much fun to make.  I really enjoy videoing my children's reaction to things.  Little Pudding wasn't quite sure what to make of the sea when we first arrived on holiday.
On Holiday With HUGGIES® Little Swimmers®
By the end of the week of having fun with her big sister, there was no stoping her!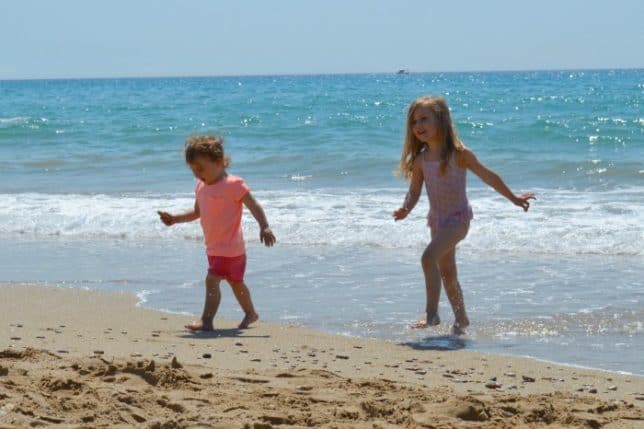 Collaborative Post