I find feeding my kids a healthy diet is something I constantly worry about as a parent.  It seems to be something that has got harder as my children have got older, when I was really hoping that it would be easier to get them eating their five a day and enjoying a healthy balanced diet.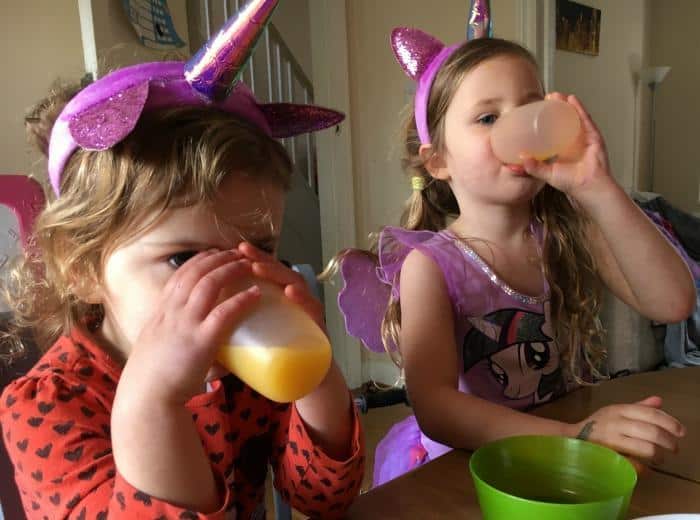 My experience seems to go something like this.  When I was weaning my children, I would think everyday about offering them a variety of foods and giving them lots of fruit and vegetables to try.  Things seem to be going really well and the children like lots of different foods.  I'm confident I'm ticking that five-a-day box and maybe I can start to relax a little bit.
All that cooking, mashing and preparing that we put into the weaning stage doesn't reflect how a family really eats and it soon starts to peter out as the three meals a day are established.  Then my children have all hit a fussy stage at some point or another.  I could muse for ages as to why this happens.  Perhaps they are exercising some control over their universe and refusing food gives them some kind of power. Maybe it's because they aren't experiencing the same levels of variety they enjoyed in those early weaning days.  I can't be sure what it is, but I think it's something lot of parents can relate to.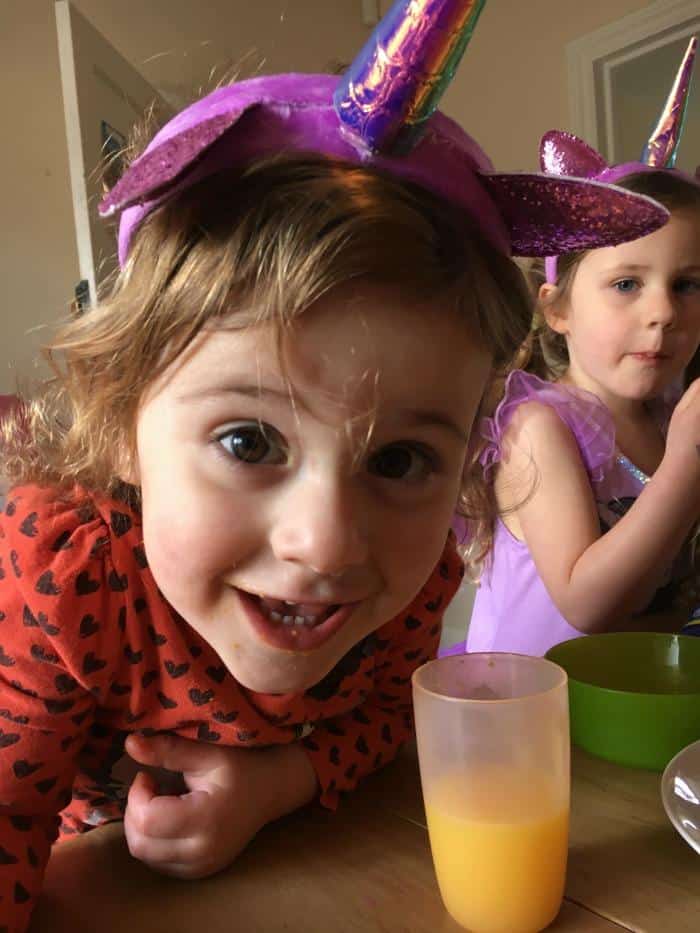 Life gets busy doesn't it?  Parent's are juggling work and a busy household whilst trying to fit healthy eating into the middle of all this.  I'm a parent who likes some easy wins in my day as life is far too short to be worrying all the time.  I love how giving my kids a drink of their favourite orange juice is helping me tick that healthy diet box with no effort at all.   The children get really excited about drinking orange juice.  They feel like they are having a treat, when actually they are getting one of their 5-a-day in their 150ml portion.
I give them a small glass of orange juice with their breakfast or lunch and it helps me feel like I'm winning the healthy eating battle.  It's good to know they are getting 100% of their RDA of vitamin C in that one small glass.  It's well documented how vitamin C is essential for a healthy immune system but did you also know that drinking 150ml glass of orange juice with a meal can increase the absorption of iron rich foods?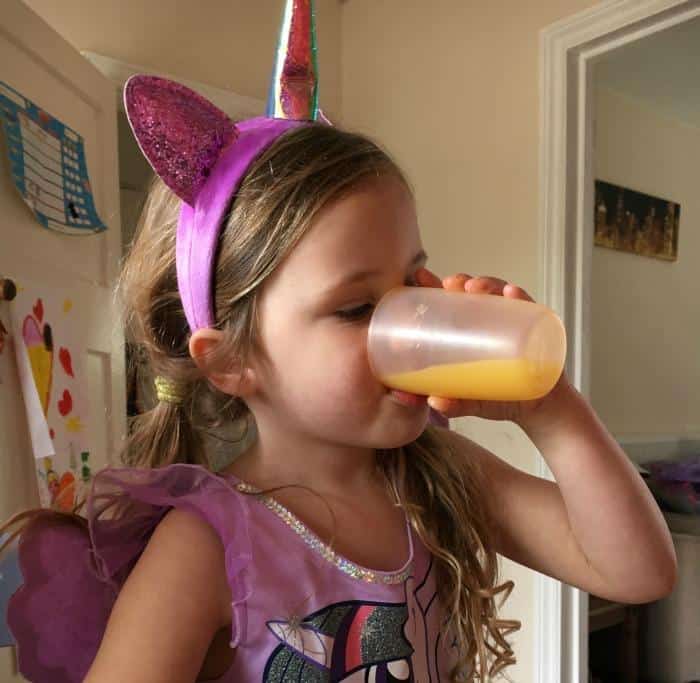 Are your children getting their 5-a-day?  Could a glass of fruit juice help your kids with a healthy balanced diet?
I'm working in a paid relationship with the British Fruit Juice Association on their #FruitJuiceBoost campaign. Discover the benefits of 100% fruit juice in your children's diet