If you want to make the most of a quick road trip, it's a good idea to plan somewhere to visit on the way to your destination.  We decided to visit Brimham Rocks on our recent weekend trip to North Yorkshire, and felt that the best way to share our experience was in photos.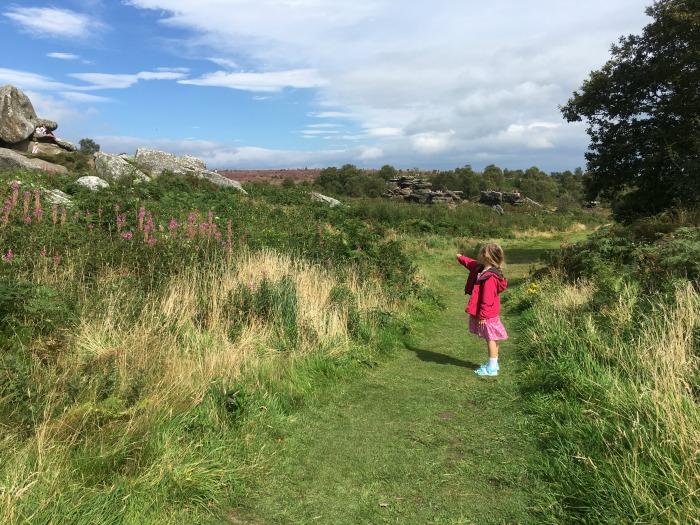 The weather was on our side that day, but sadly the traffic was not.  As it was bank holiday weekend, there was heavy traffic around Leeds Festival, but we still managed to spend most of the afternoon exploring this wonderful landscape.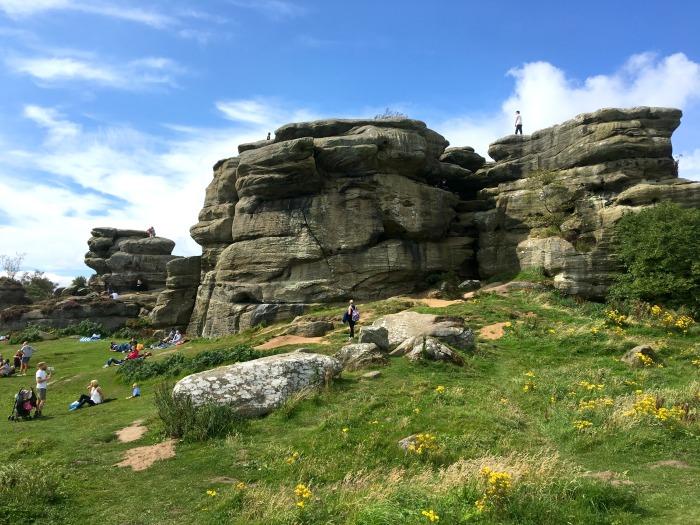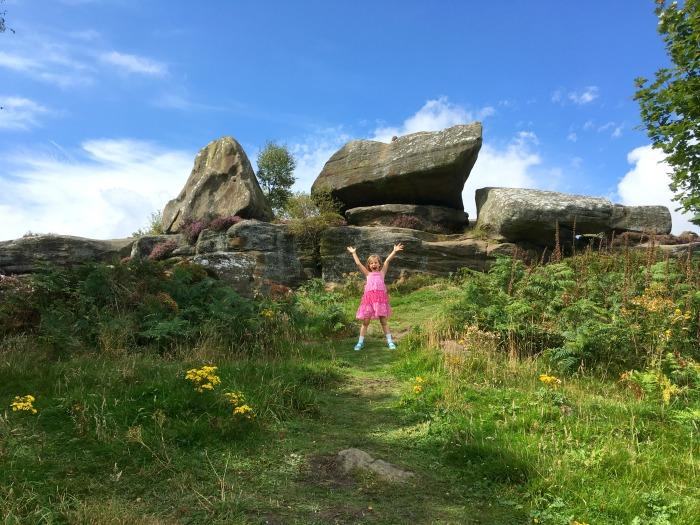 Brimham Rocks are a collection of natural rock formations created by a large river that ran through the area 100 million years before the first dinosaurs walked the earth.  As you explore the rocks you really feel like you are taking a step back in time.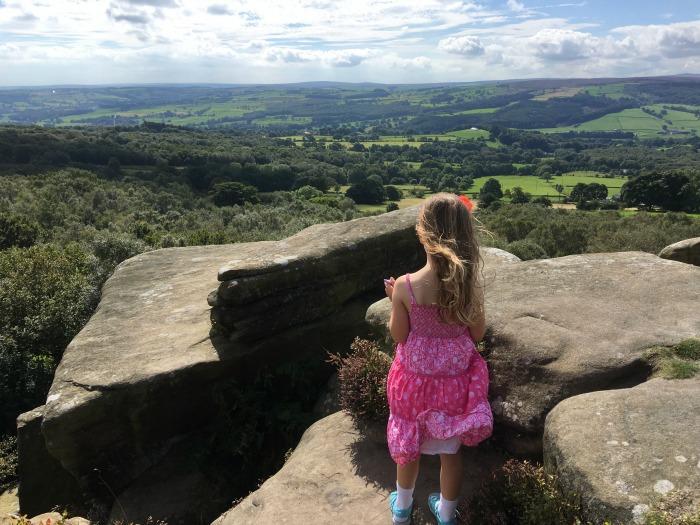 Not only do you get to enjoy the rocks, but there are some splendid views over North Yorkshire.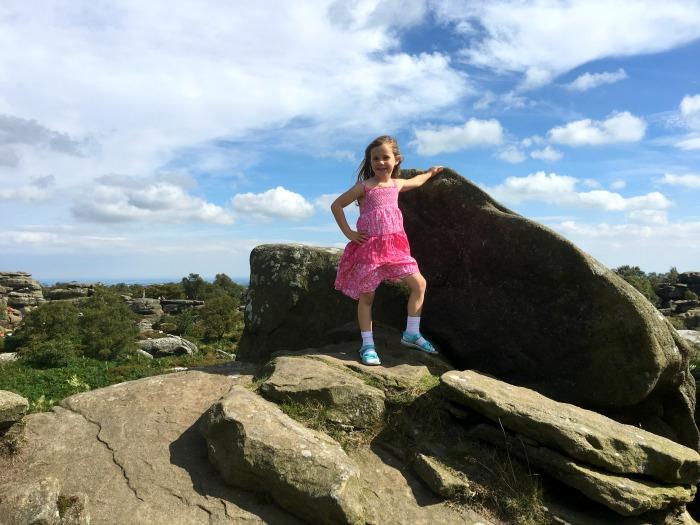 Brimham Rocks is a National Trust area now, and they work hard to protect the landscape and nature that exists there.
It only costs £6 to park at Brimham Rocks, and then you are free to enter and explore the area.  There is a visitors centre, kiosk and a shop selling local produce or you can take a picnic and just enjoy being outdoors.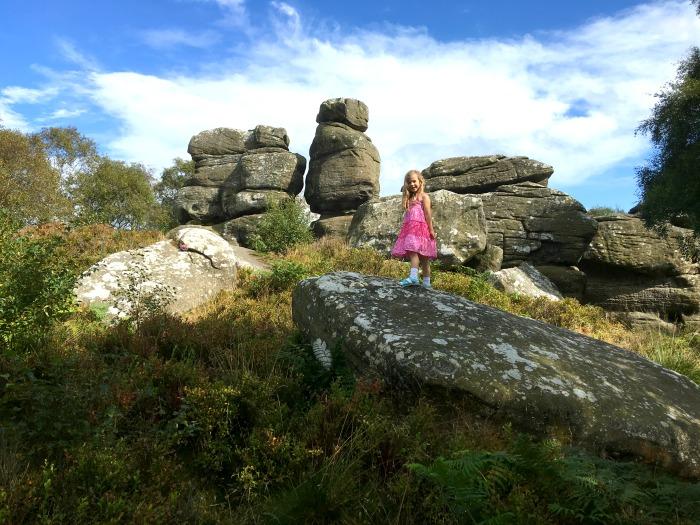 It was busy when we arrived, but we spent our time waiting to get into the carpark eating our sandwiches.  This left more time for exploring and climbing rocks.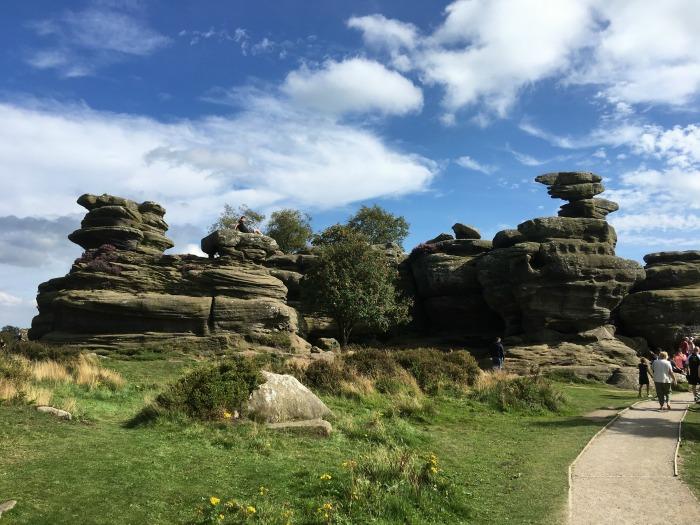 Both Indie and I thought Brimham Rocks was a perfect introduction to North Yorkshire and can throughly recommend a visit to anyone who's spending time in the area.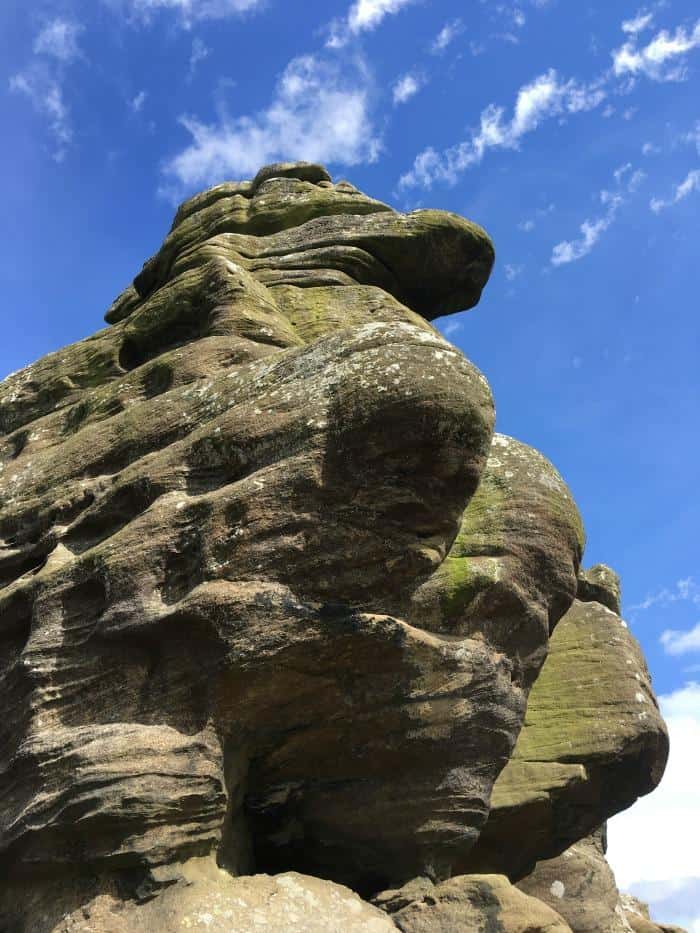 If you want to visit Brimham Rocks the nearest postcode is HG3 4DW.  The address is Brimham Moor Road, Summerbridge, Harrogate, North Yorkshire and the rocks are situated 11 miles from Harrogate and 4 miles from Pateley Bridge.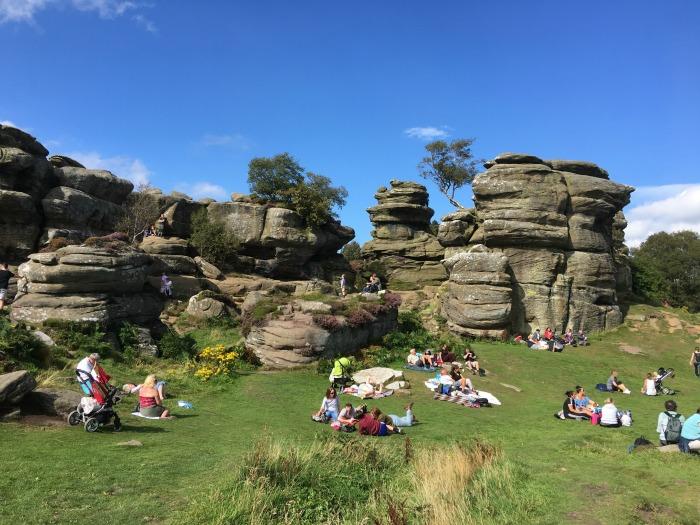 Have you ever been to Brimham Rocks?