We were lucky enough to be invited to the launch of the new Sea Stars exhibit at Birmingham Sea Life centre this weekend.  Princess loves the Sea Life Centre, which you might remember from our last visit to see the Octonauts, which was a huge hit with her. Little Pudding takes in the sea life surroundings too, despite only being 10 month's old, she still enjoys it.
The new exhibit is a fabulous collection of starfish from across the globe, displayed in an interactive environment, letting big and little kids see them from all angles in the peek-a-boo holes and bubble containers.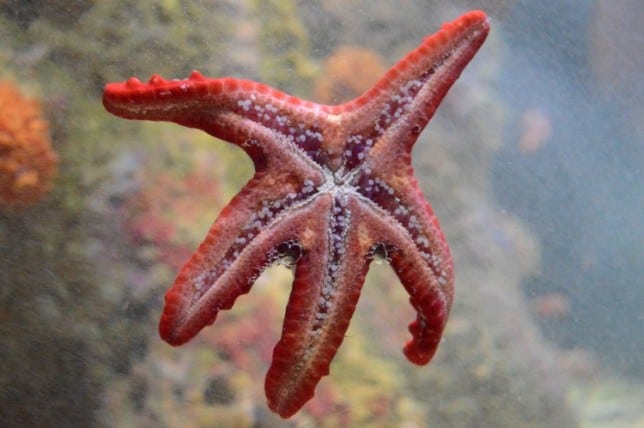 There's so many species to see including Red Knobbed Starfish, Sun Star and Chocolate Knobbed variety.  There are around 1500 starfish, which have existed in our oceans for 450 million years.  The exhibit is full of interesting facts like how they can regenerate lost limbs and project their stomachs, all very much news to me.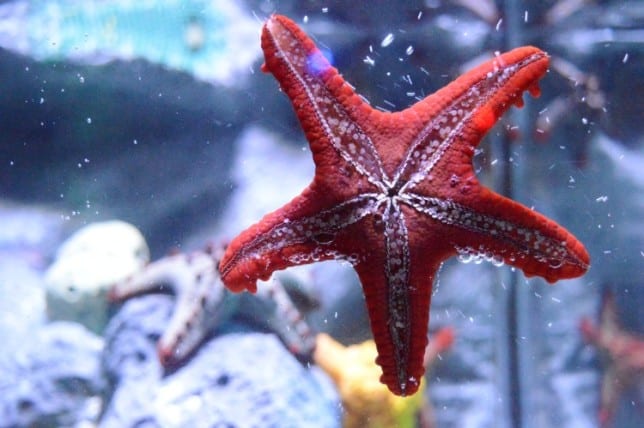 We also got chance to see some of our favourites, including the Gentoo Penguins.  We love getting up close to these little fellas and watching them swim through the water. They never miss a photo opportunity either!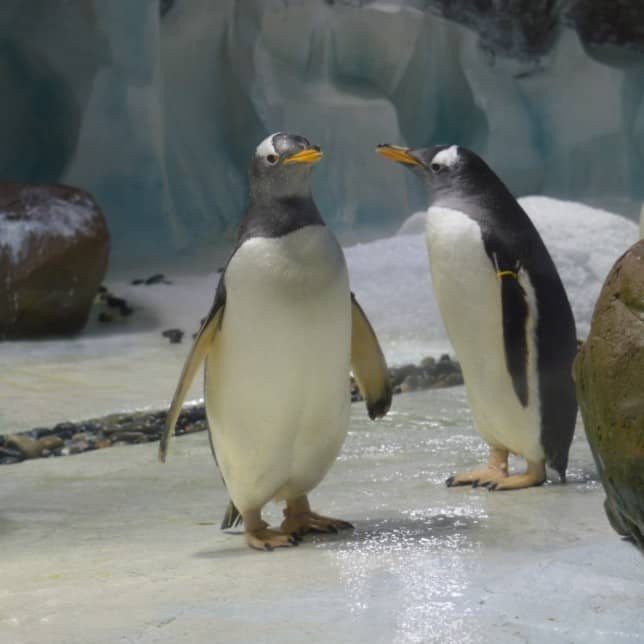 If they aren't your favourite sea creature, don't worry, with 2000 inhabitants across 16 different displays at the Sealife Centre there will definitely be something you'll love. What about this pair for example?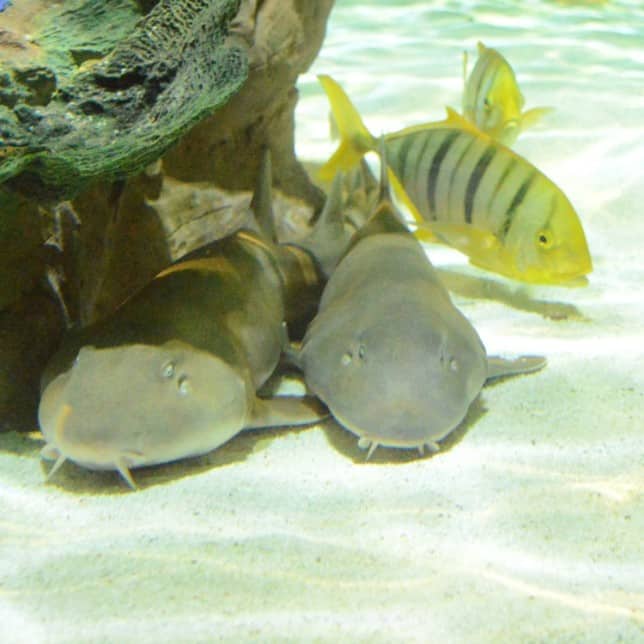 And this colourful little fella caught my eye.  You wouldn't miss those lips any where would you?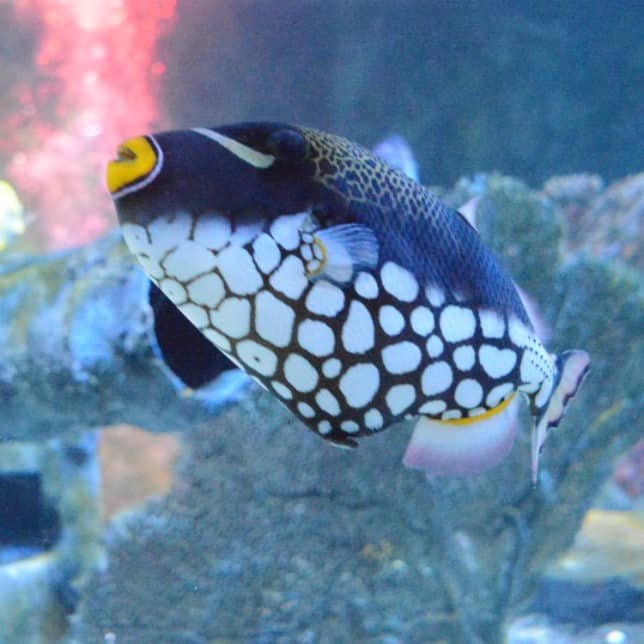 Or if you're more of a Finding Nemo fan, check out these clownfish.  Is that Dory I spy too?  Whoever takes your fancy, Birmingham Sea Life Centre is a great place to visit with the family this Easter.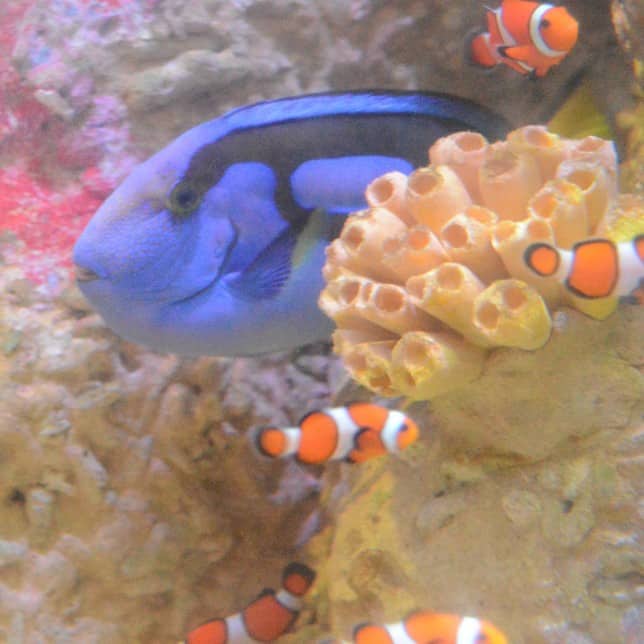 As well as the amazing exhibitions, the Sea Life Centre has regular educational talks, feeding sessions and a 4D cinema to keep your curious youngsters busy.  You might also bump into a new sea friend if you're lucky.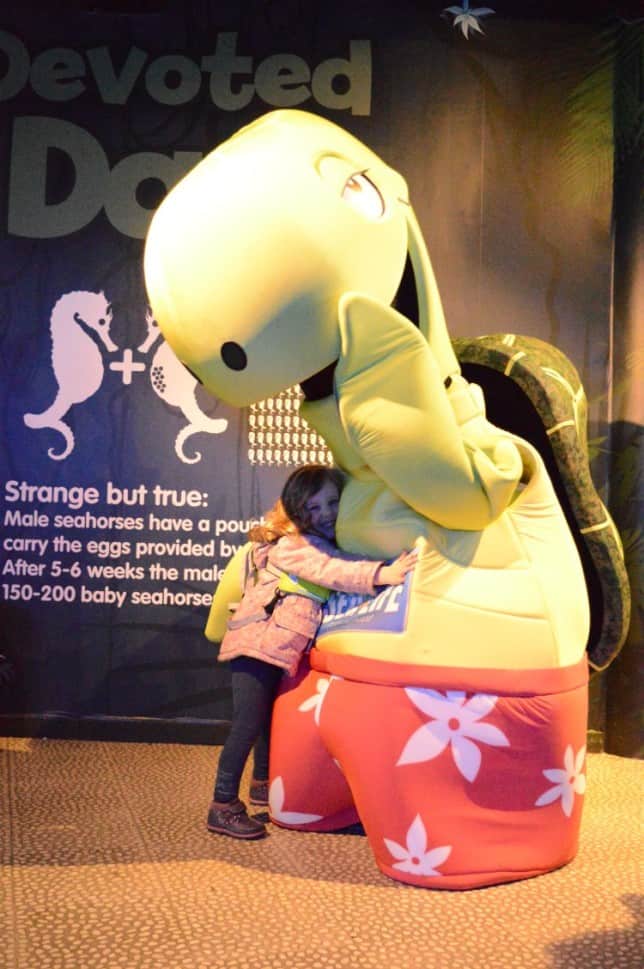 We always enjoy a walk through the impressive tunnel, and a chance to see the rescued giant green sea turtle and his friends.  We also look forward to seeing the otters and the jellyfish while we're there.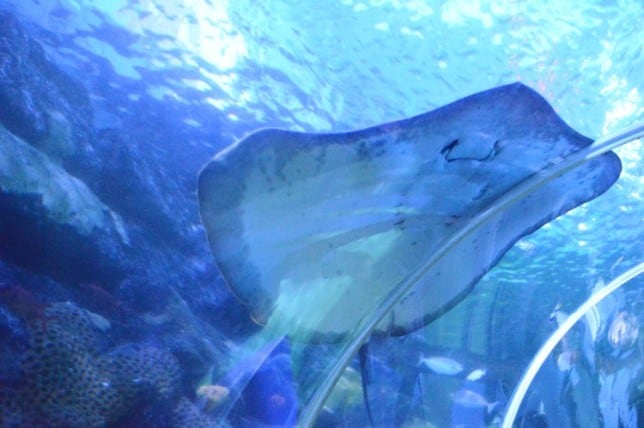 If you're ready to book your visit head over to the Sea Life Centre website, and you'll be sure to save yourself some pennies if you get your tickets in advance.
Don't forget your free colouring in printables either:
What's your favourite sea creature?
We were provided with free entry in return for this post