Washington DC is very much a place we want to visit when our travels take us back to the USA.  If we head back to New York as a family, I would certainly consider a day trip to Washington DC.  Ideally though, I would like to spend longer in the city to give us the time to enjoy all the things to do in Washington DC with kids.
I know that we would find some fun and educational things for the kids to do in DC, and I also think that it's a place we will get a lot from as parents.  A successful family trip to Washington DC would tick lots of boxes for everyone, as well as helping us create some unforgettable travel memories together.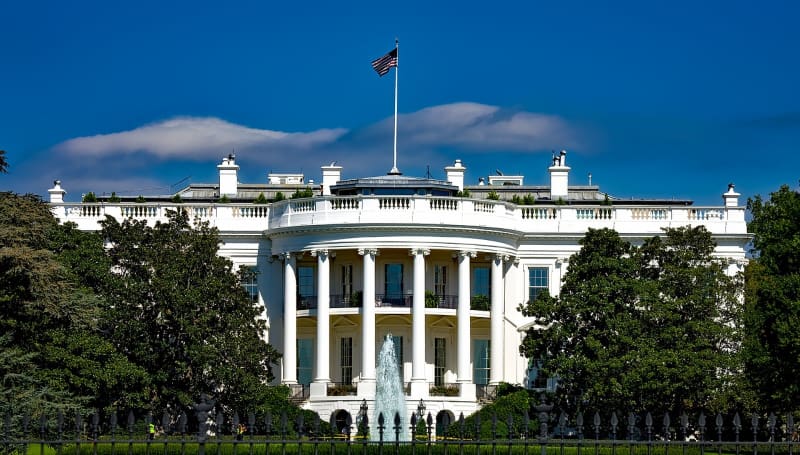 Washington, D.C. is filled with historic sites, galleries, museums, and is home to the most famous landmark in America, the White House.  Being able to visit the White House and discuss with the kids its significance to the global political landscape would beat reading about it in any history book, I think.
Things To Do In Washington, D.C. With Kids
If you are traveling to Washington, D.C. with your family, there are several places of interest you will want to take your kids to see.  Some are somber reminders of wars fought and lives lost, while others pose an inside look into the history of America as displayed in the Smithsonian, Museum of Natural History, and the Museum of African Art.  Washington DC provides the perfect location for your family to learn about how America has influenced many aspects of modern day life both in the US and in the rest of the world.
US Capitol Building
There is no doubt that a visit to Washington DC is going to support your child's education, and bring to life some of the places they have been talking about in the classroom.  Travel is an excellent way to bring history to life, and ignite their passion for learning about the world around them.
Older children will be fascinated by a visit to the US Capitol building, which is home to the US Congress.  You can even take a Washington DC guided tour where you are bound to pick up many interesting facts about all the interesting attractions in this area.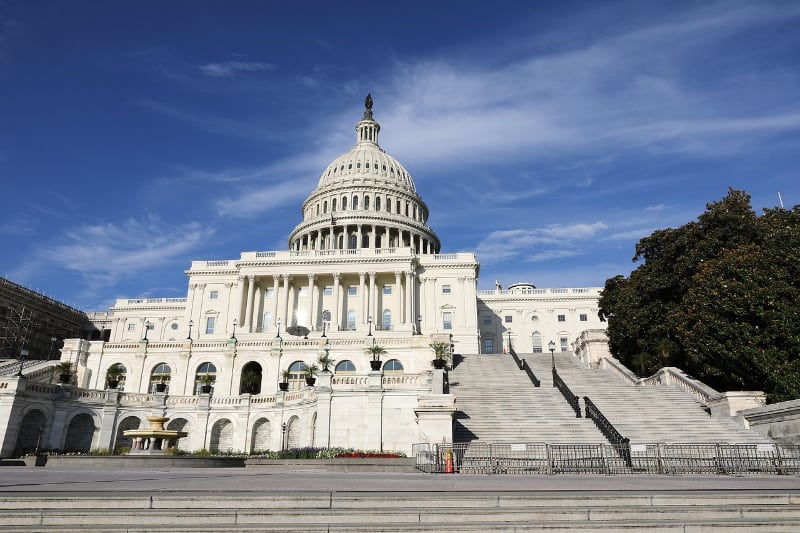 While you are here, a visit to the US Supreme Court and the Library of Congress are also places to inspire young minds and are bound to fuel some interesting conversations.  Your kids will be mesmerised by the fact that the Library of Congress has over 26 million books, documents, photographs, and films.  This is more than any other library in the world, which makes it mind blowing really.  They will never have seen anything on this scale before, not matter where in the world they are from.
The Lincoln Memorial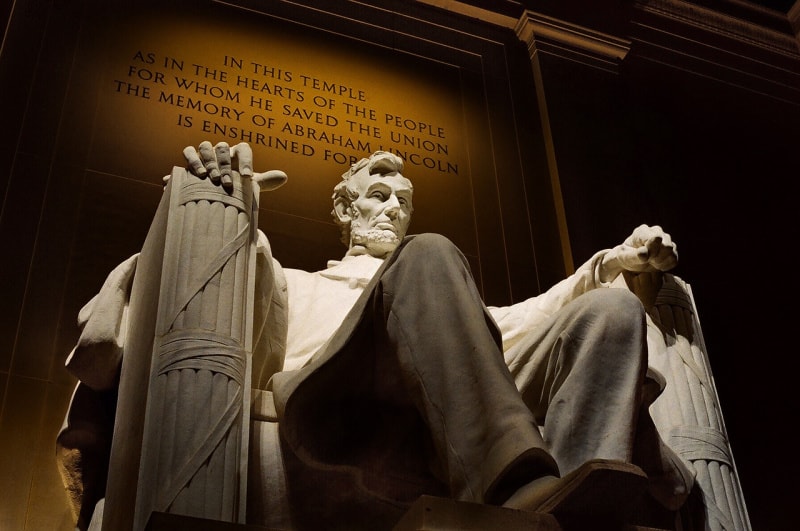 The Lincoln Memorial will take your breath away as you walk up the steps to view the enormous statue of this hugely significant US President.  You will also get to see the 19-foot bronze statue of Thomas Jefferson, the third President of the United States.
If you wish to mark another significant moment in American history, a visit to the Arlington National Cemetery is worth adding to your list of things to do.  President Kennedy and his wife Jackie, as well as his brother Robert are buried here, and whilst your children may not remember the events, I'm sure some of the circumstances around their deaths will have hit their radar by now.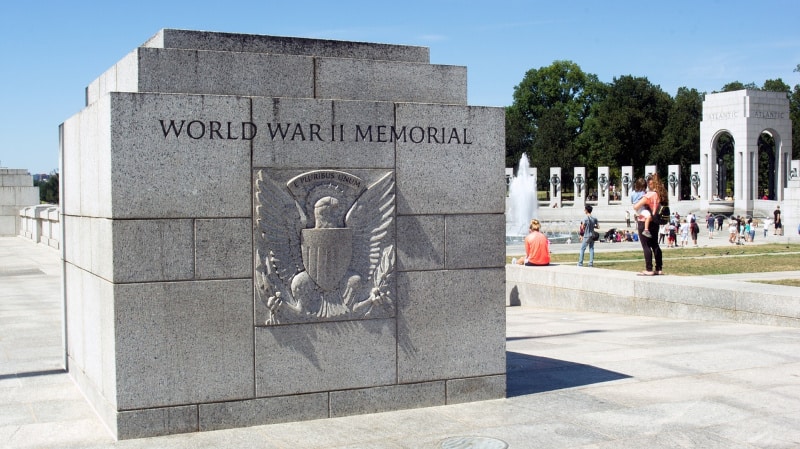 Other significant sites to visit while you are here are the Vietnam Veterans Memorial, WWII Memorial, Korean Memorial, and the Washington Monument.  All of these places of interest are worth ticking of your things to do in Washington list and afterwards, you can walk by the White House and ponder over the political decisions being made that day.  It's also a wonderful location to capture a family photo as a permanent reminder of your trip too.
Take a River Cruise
Your family can also take a river cruise on the Potomac and enjoy Washington DC's famous waterfront from a new angle. There is a wonderful day trip to Mount Vernon, another historic site and home of the first President of the United States, George Washington.
If boats aren't your thing, you might enjoy a moonlight tour of the Washington monuments or hop on and off bus tours are also a successful option if you are visiting Washington DC with kids.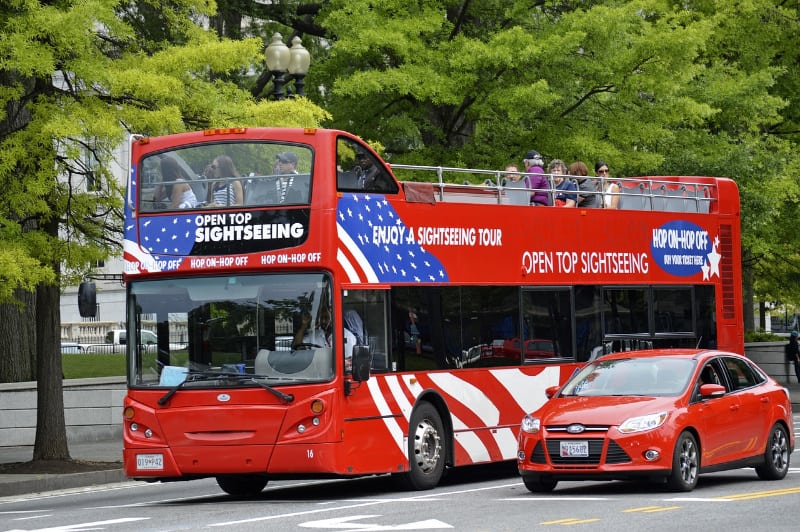 Visit Alexandria
Often a more interactive approach to sightseeing goes down well with kids and Alexandria is a great location to explore more of the area's local history.  Your family can participate in an 18th century guided tour by lantern light through Alexandria, Va., which is just a short distance from the DC area.
This 90-minute tour is a theatrical recreation of historical events as told by actors dressed in period costume.  The kids will love the colonial tales told and the stories about ghosts and ghouls that are rumoured to have frequented the area in days gone by.
Finally, a trip to Washington, D.C. would not be complete without a stop at the Smithsonian's National Zoo. Here, your family will view more than 400 different species of animals including pandas, wild cats and gorillas.  It's a must for any animal loving family visiting the area. Also, look out for the special events held at the zoo throughout the year for an extra dose of family fun.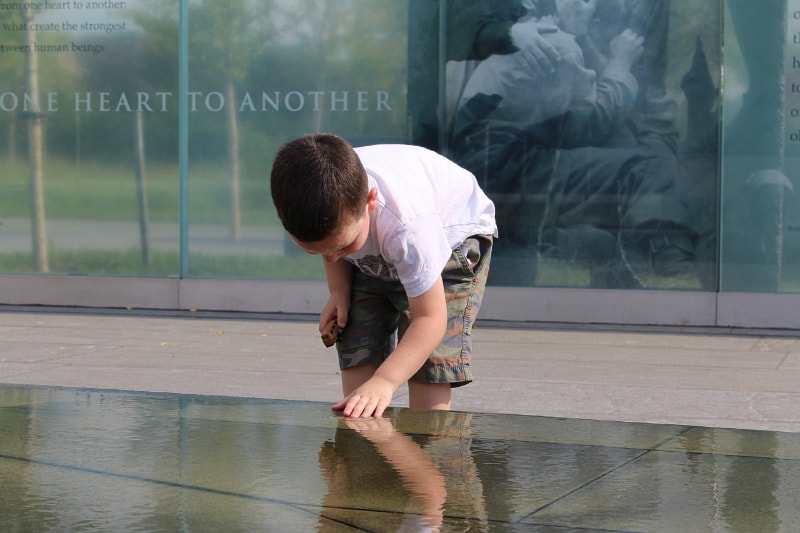 Washington, D.C. provides families who visit a long peek into the past, the present, and the future of this country.  It inspires kids who are interested in politics, and allows them to view first hand the inner workings of one of the most powerful governments in the world. While your kids may have read all about the many sights in Washington, D.C., it is incredibly different when seeing it with your own eyes and experiencing it all come to life.