If you are looking for a family short break, I can't recommend Liverpool enough as a place to visit.  We went there recently really not knowing what to expect, and we ended up having one of the best short breaks we've ever had.
People go to Liverpool for lots of different reasons.  We saw plenty of stag and hen do's as it's a very lively place for a night out.  If your feeling particularly adventurous why not take the Liverpool Karaoke Tuk Tuk.  It certainly seemed like a lot of fun from our hotel window!
People obviously head there in their droves to pay homage to great bands like the Beatles, and other iconic artists born out of Liverpool.  It's a city that has had a huge impact on the music scene for many years and lets not forget the mark it's made on football history either.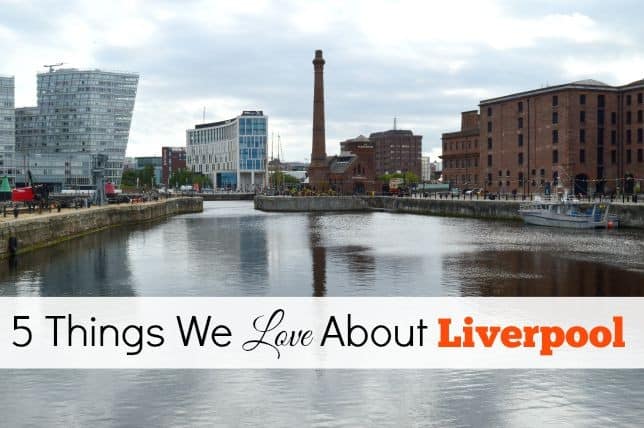 I wanted to share with you though, the 5 things we love about Liverpool as a family with small children and some of the fun we had.  Our visit really has left a lasting impression on us, and I'm really looking forward to going back and seeing more of the city some day.
The People
The first thing that really hit about Liverpool was how friendly and helpful the people are.  Everywhere we went, people really made an effort to look after us or help us out.  The staff at Brewer's Fayre Chapel Brook made such an effort to look after us when we were guests at their VIP party. It felt like the good old days when when my Husband had gone on a Krakow stag do. Well, that's how he had described it to me as. Wondering down the street, looking a little lost, the bus driver called out to see if he could help us.  We felt very welcome in Liverpool, and this made such a difference to our family holiday.
There was one thing I struggled to get used too, as it's not a fashion trend that's hit Nottingham yet.  Liverpool girls wear rollers in their hair, like all the time!  The first time I saw it, I figured she must have been going out later and she was getting her hair ready.  The second time, I realised there was more to it.  As the weekend went on, I realised women wear rollers to go out in Liverpool.  It's very unique I have to say.
The Buildings
When I think of Liverpool, I had an image in my head of quite an industrial built up city.  I had no idea it was the home to some really quite amazing architecture.  It experienced a significant amount of wealth during the rise of the British Empire, and that legacy is still very much alive and kicking today.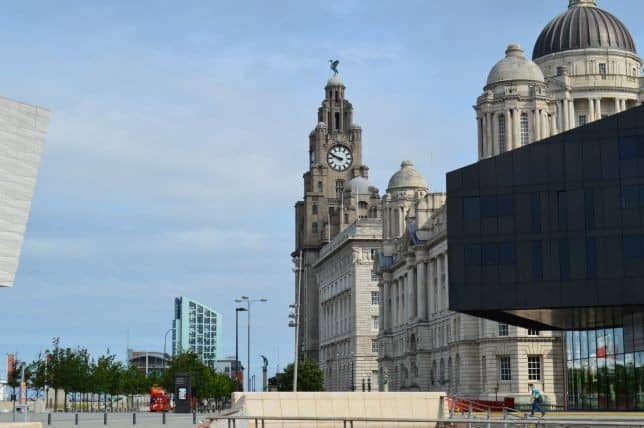 Liverpool has 2500 hundred listed buildings, 27 of which are Grade 1.  Everywhere you walk in this city you see another amazing building.  We didn't cover half as much ground as we would have liked, but just walking round the cultural quarter and the docks was pretty breath taking.
We discovered that the city is regularly used for filming due to its fabulous architecture, and regularly features in TV and films as a convincing effort for the city of London.
The Museum Of Liverpool
Liverpool has an amazing collection of museums that are free to enter.  It is also the only city to have a museum dedicated to it.  Situated on the Albert Docks, this is a great place for families to visit.
We headed straight to the top to explore Liverpool's famous popular culture, and worked out way down through the floors.  Each floor takes you on a journey of how the events, people and culture of Liverpool have shaped the city into what it is today.  It won the Council Of European Museum Prize for 2013, and it was very well deserved indeed.
We loved this creative and interactive space, and would recommend it to anyone visiting the area.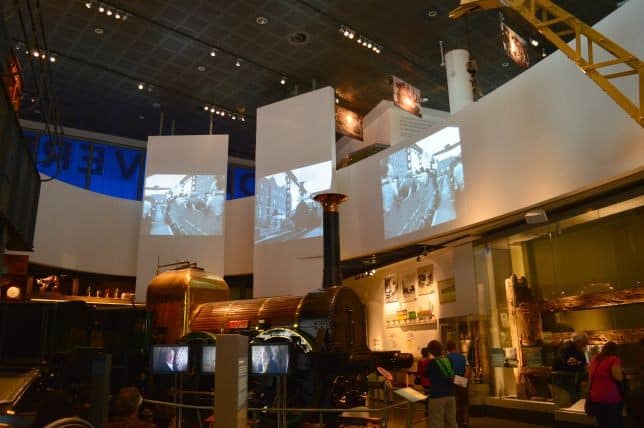 Knowsley Safari
We spent one day of our family weekend break at Knowsley Safari and had the most amazing time.  It's located about 20 minutes drive from the city centre, but it's well worth the visit.
It's a great way to get up close to some incredibly amazing animals and is sure to be a big hit with the kids.  It's home to over 700 species of animals over 500 acres of land, and is great value for a family day out.
World Museum
Our hotel was a stone's throw from the World Museum in Liverpool, so it was the first place we went to visit.  We spent a whole afternoon exploring the aquarium, the planetarium and the many exhibitions the World Museum had to offer.
Princess's favourite part was the bug house, and she got to see the world's biggest moth, which only lives for two weeks!  She was able to use the microscopes to look much more closely at the creepy crawley's she's so found of.  Of course, the dinosaurs didn't go unnoticed either.
So, these were the 5 things we really loved about Liverpool as a family, but I could easily have added 5 more.  There's so much to see and do, you won't be disappointed if you chose Liverpool as a place to visit for your family holiday.  You can see more from our weekend break here too.
For more ideas, check out these things to do in Liverpool with kids now.