In case you missed it, we went on a family weekend break to Liverpool recently.  We had the best time, far better than we expected to have to be honest.  One of the highlights was being asked to the Brewer's Fayre VIP party at Chapel Brook.  We found out they had a new play area and were looking for kids to road test it for them.  I've got the perfect pair of scamps for that job, so we got ourselves on the guest list.
Great Location
This Brewer's Fayre is about 10 minutes away from Knowsley Safari, so after our fun packed visit to see the lions and baboons we headed over to Chapel Brook to join the celebrations.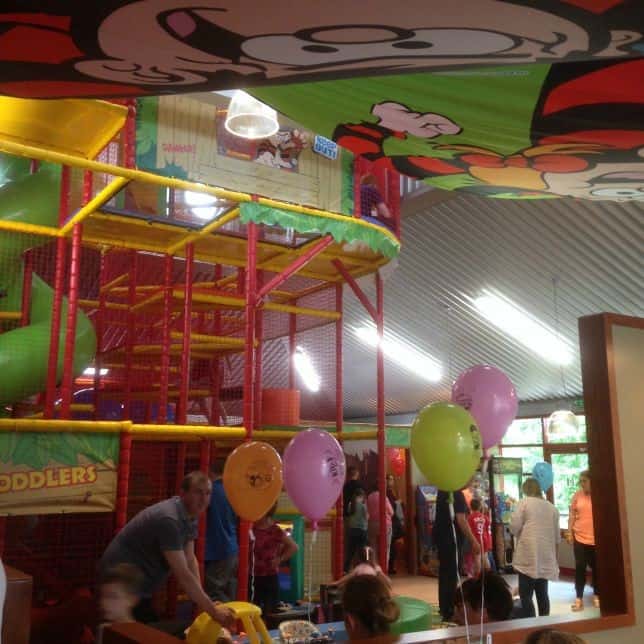 We were all instantly impressed with the new play area for children.  The soft play was lovely and bright and clean.  There was a space for smaller babies to play too, which is rare in this kind of venue.  There were cars and walkers for the kids to ride in as well.
Brewer's Fayre made sure their were activities and face painting for the kids to enjoy, and lots and lots of balloons!  They are always such a hit, aren't they?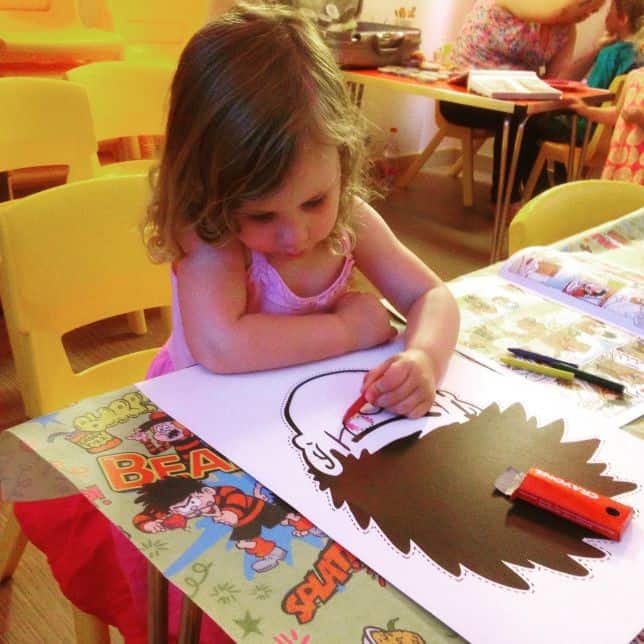 Princess was very happy doing a spot of colouring while watching a Beano cartoon in the den area after her busy day out.
Exploring The Play Area
Once she'd found her second wind though, she was soon exploring the soft play area.  You can't keep a 3 year old still for long now can you!  Not at Brewer's Fayre, anyway.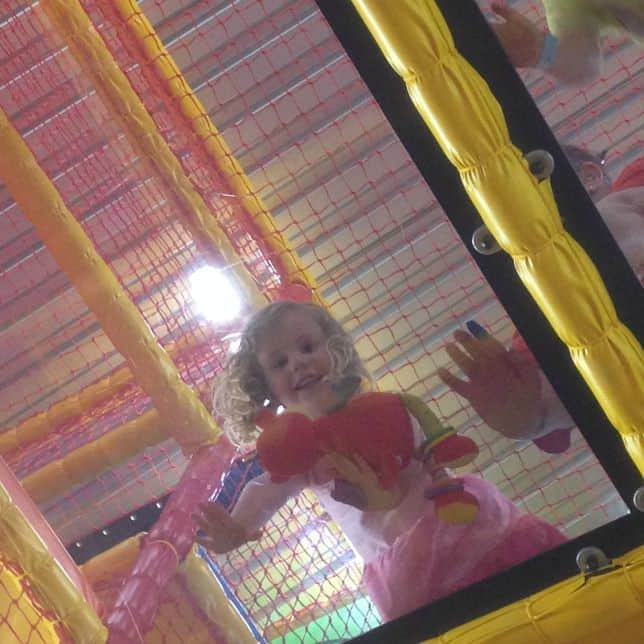 Great Staff At Brewer's Fayre
The staff were amazing, and made such an effort to look after all the families that were there.  It was such a lovely afternoon, and I can quite honestly say we throughly enjoyed it.
Even Dennis The Menace and Gnasher turned up to lend a helping hand.  I looks like they are taking the booking for the next party.  I can see why it's a popular location.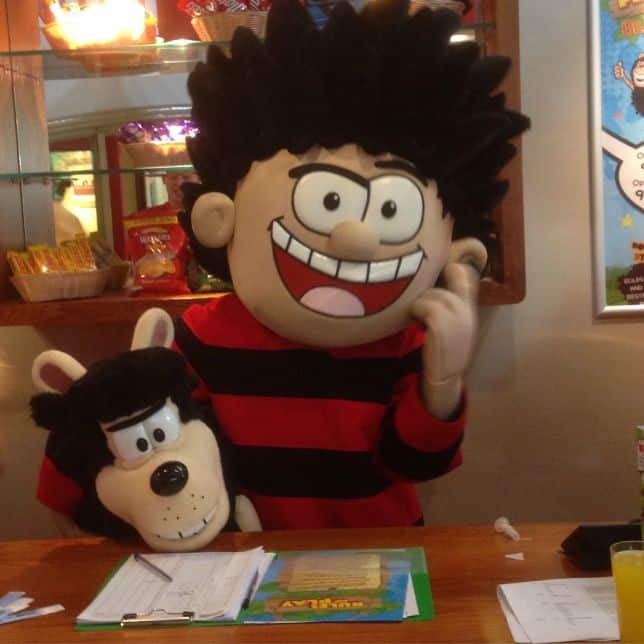 After all the partying we all got to enjoy a lovely meal, courtesy of Brewer's Fayre.  My fish and chips went down a treat and Daddy tucked into the smothered chicken.  It's by far his favourite tea.  The girls enjoyed sausages and mash, which they were so ready for after burning off all that energy playing.
So, we owe a huge thank you to Brewer's Fayre and the staff at Chapel Brook for inviting us to their amazing party and helping make our family visit to Liverpool that little bit more special.  We all had an amazing time.  The kids were asleep as soon as their heads hit the pillow that night.
Brewer's Fayre do a great job of combining great value family friendly food, with fun activities to keep fidgety kids busy.  They are well worth a visit if there is one near you.
We were invited to the Brewer's Fayre VIP party and enjoyed a complimentary meal in exchange for this post but all thoughts and opinions are my own.