Brewers Fayre came to my rescue very recently, and they have some cracking offers and activities this half term that are guaranteed to save your half term from being stressful at home with the kids.  If you are planning a staycation this February, then Brewers Fayre could be just the place for you to share a fun family meal together.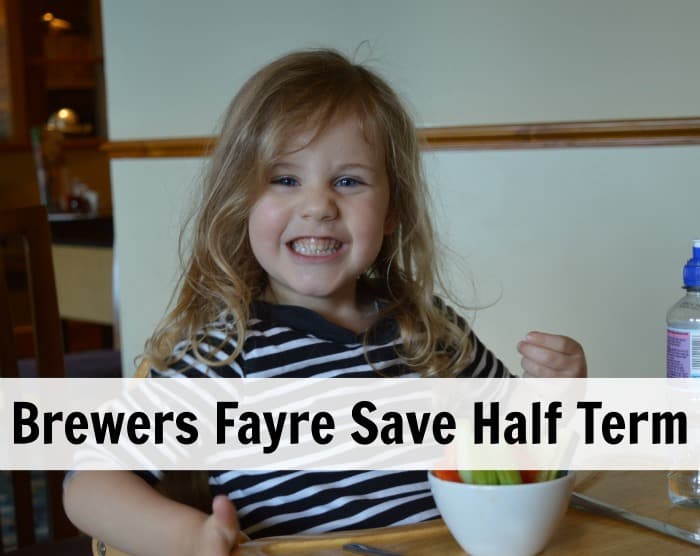 Daddy has been working a lot recently and we haven't seen much of him at the weekends.  I cannot bear staying in the house all day with the girls by myself.  I feel like a dog chasing their own tail constantly tidying up but never getting anywhere.  Do you know what I mean?
I decided to take my girls out for a ladies lunch to my local Brewer's Fayre to break the day up.  We were definitely not disappointed either.  We arrived early, hoping to be able to access the Fun Factory, but realised when we got there that this site didn't have one.  We were a bit disappointed, but it wasn't going to stop us enjoying ourselves.  I learned always to check the website.  From what I could teether, I wasn't the only one to kale this mistake.  Instead, we grabbed some crayons and activity sheets and waited until out table was ready.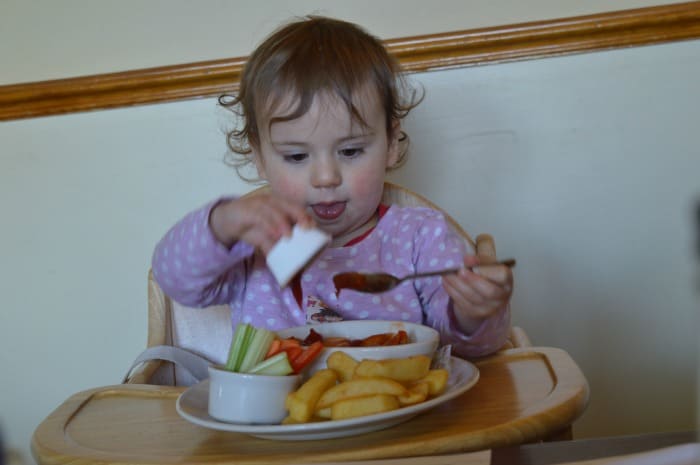 We were given a lovely family table out of everyone's way.  It was perfect for us, as my girls are quite a handful.  The waitresses really looked after us, and we really enjoyed our visit.
Meals are such good value at Brewers Fayre, and they don't skimp on quality either.  Children can enjoy 3 courses for just £4.99.  How good is that?  The girls were really impressed that they were able to have a starter, main and dessert.  And I have to admit, so was I!
What Did We Eat?
Here's what I had for lunch.  A lovely crisp prawns in batter with sweet chilli dip…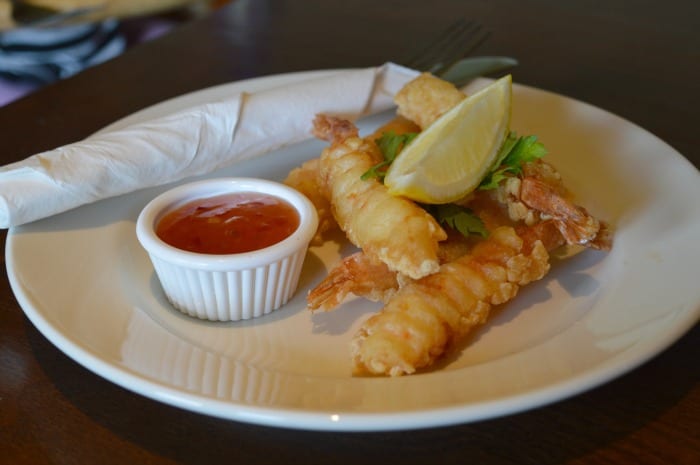 Followed by a delicious lamb shank, creamy mashed potato and buttery cabbage…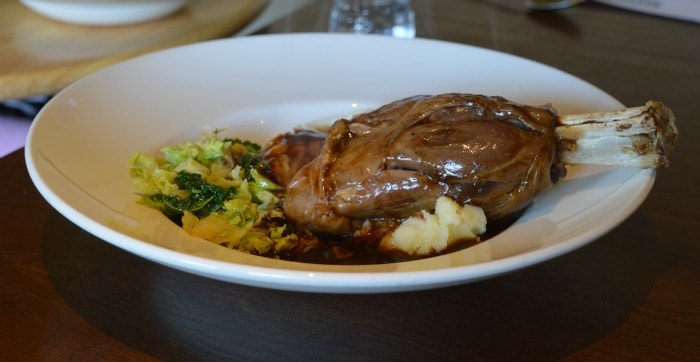 And a lovely Bakewell tart and custard to finish.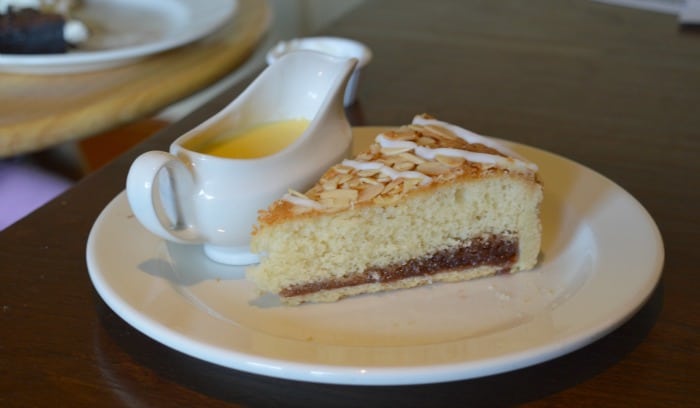 I think the pictures say it all really. The food was lovely and really good value for money.  It was a lovely way to spend an afternoon with my two favourite girls.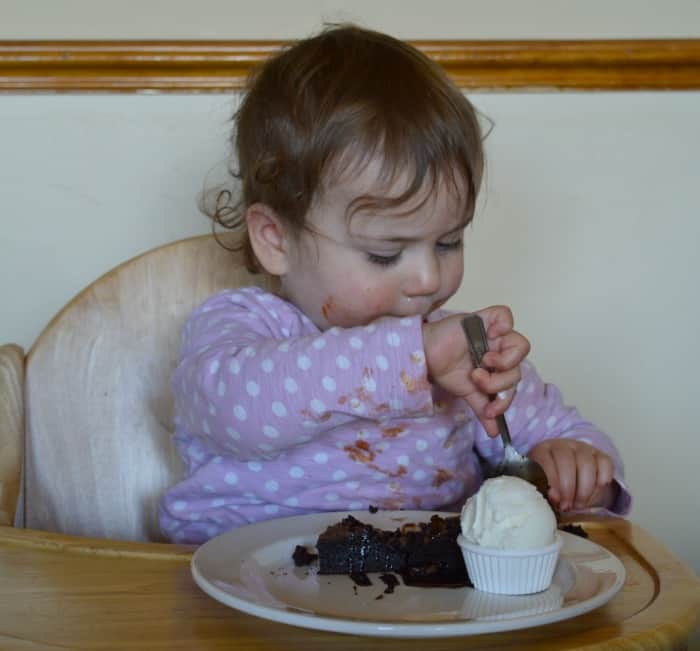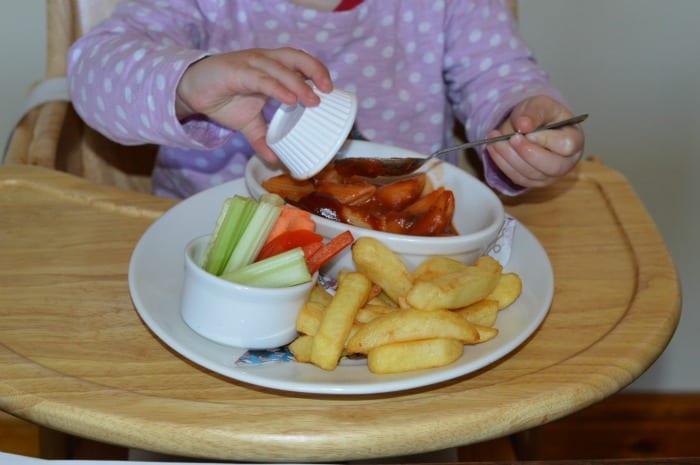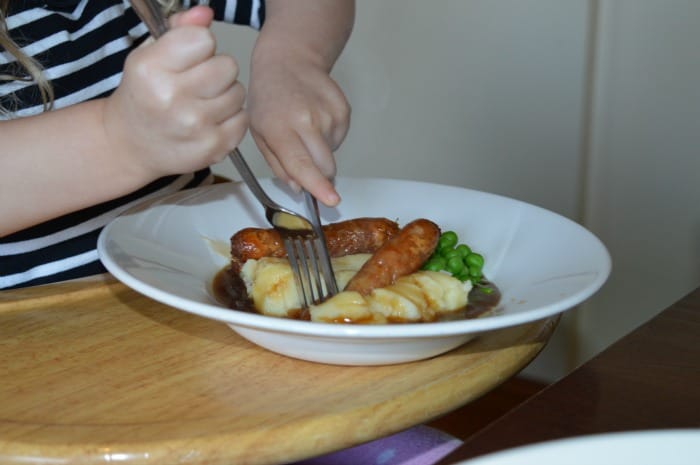 It's fair to say that my Little Pudding wore a fair amount of her pudding, mains and dessert but she was very happy.  And so was I as I didn't have to cook and we shared some quality time together.
Half Term Fun At Brewers Fayre
Make sure you check out your local Brewers Fayre for more information about what's going on and treat the family to a lovely meal and lots of fun in the refurbished Beano themed soft play area.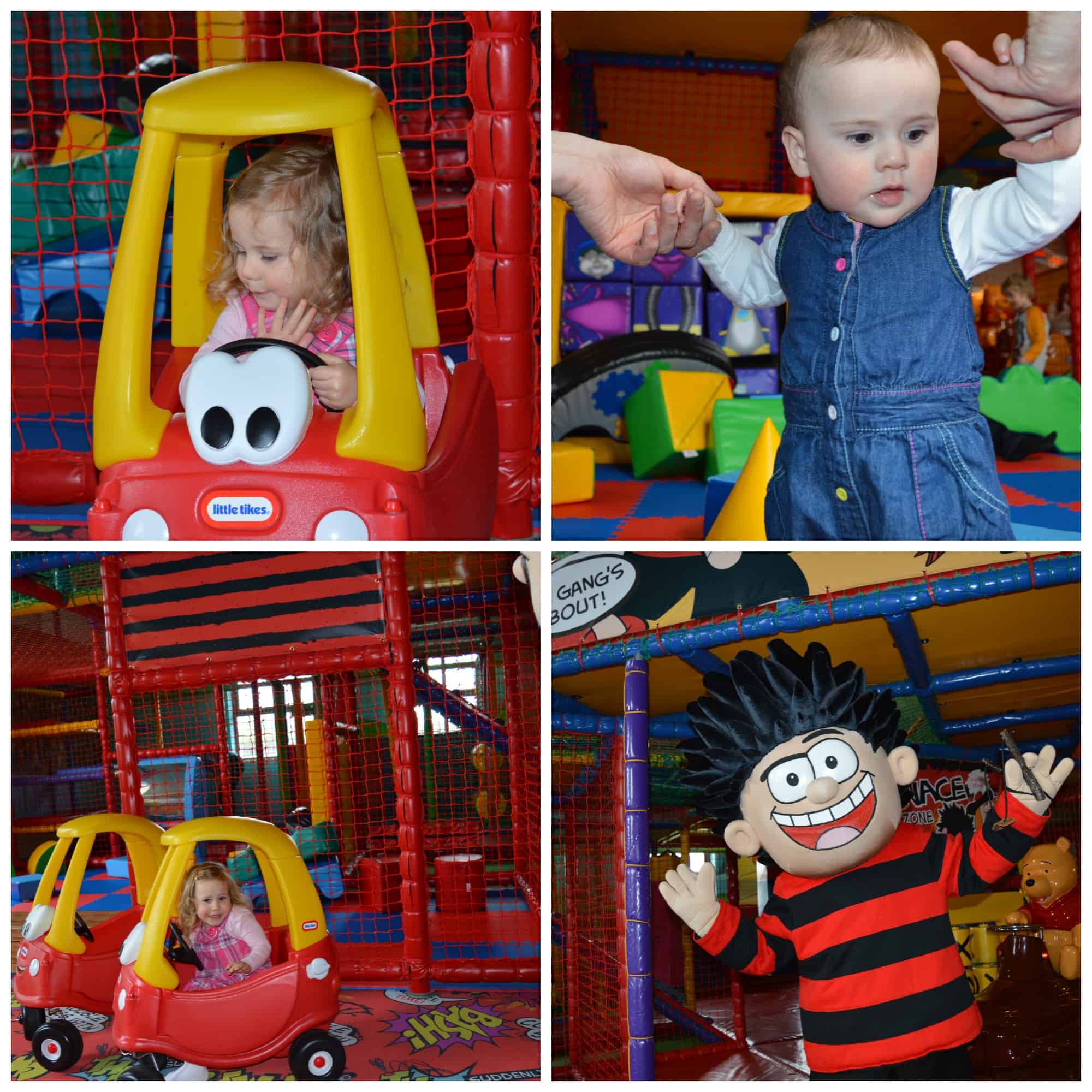 For extra entertainment during this Half Term, Brewers Fayre are offering fun discos on both Friday 19th and Saturday 20th February. The Toddlers disco will run from 9.30am – 3pm while the Kids disco will run from 3.30- 7.30pm at a cost of £3 per child.
You will be happy with the price too as Brewers Fayre is hard to beat. Their Daytime Value offer runs from 12 – 6pm Monday to Friday and means Mum and Dad can enjoy two starters for £2.50, two mains for just £10.99 and two desserts for £2.50, so eating out doesn't have to be limited to special occasions.
We were provided with a complimentary meal in exchange for this post but all thoughts and opinions are my own.