When you have a busy weekend in London planned, choosing where to stay is very important for enjoying your city break. I'm a person who enjoys having lots of space and plenty of creature comforts around me when I'm travelling and I have found that self catering apartments from FG Properties are a great option for staying in the city.
Why Did We Stay in an Apartment?
Kaz from Ickle Pickles Life and Travels and I have stayed  in London together a couple of times now, and when we do, we love the chance to relax in a lovely apartment as a break from the busy schedule we have planned together.  We enjoy arriving at our accommodation to find a bottle of wine, a bunch of fresh flowers and a box of chocolates as well as a modern and contemporary apartment to stay in.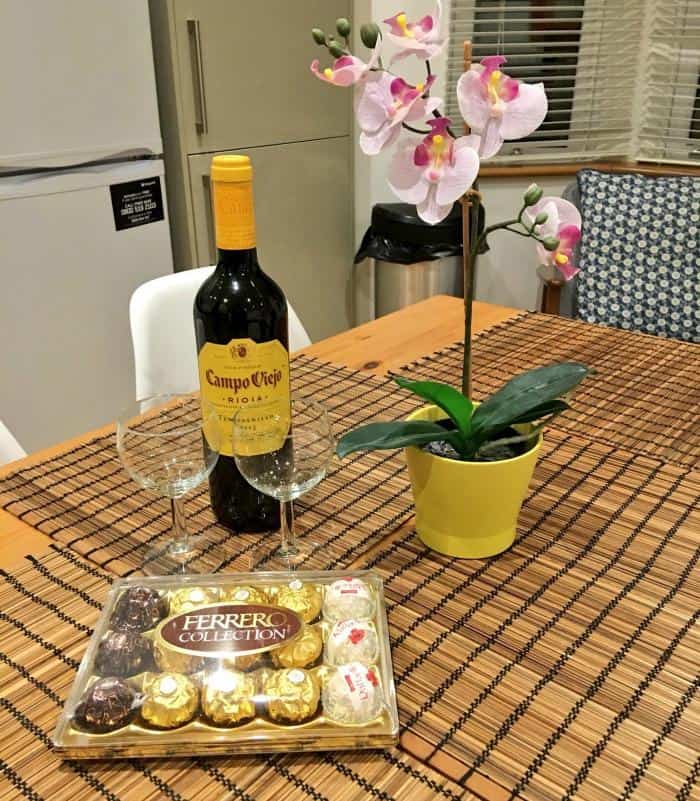 FG apartments are perfect for guests who appreciate having separate bedrooms instead of sharing a standard hotel room.  They also provide a comfortable living area to enjoy each other's company in along side a glass of wine or two after a busy day sightseeing in London.
Location & Amenities
On this visit to London we were staying in the Fulham Broadway area of London.  The apartment was about a 10 minute walk from the tube station, but it was manageable even with our hand luggage in tow.
Fulham Broadway tube station is in a shopping centre which is an excellent location for picking up a few essentials along the way. Fulham is also filled with restaurants, bars and cafe's if you want to eat out or grab a coffee locally.
Fulham Broadway tube station is on the Circle Line in South West London.  Central London is between 20 and 30 minutes away depending on where you are visiting.  It's an excellent location if you want to explore Kensington or the South Bank in London.
Fulham Mirabel Gem London Apartment
Our 2 bedroom flat was in a converted house on a residential street in SW London.  We were staying on the first floor which we accessed via a short flight of stairs.  Codes provide access to the building and the apartment, so we didn't have to worry about losing a key or card.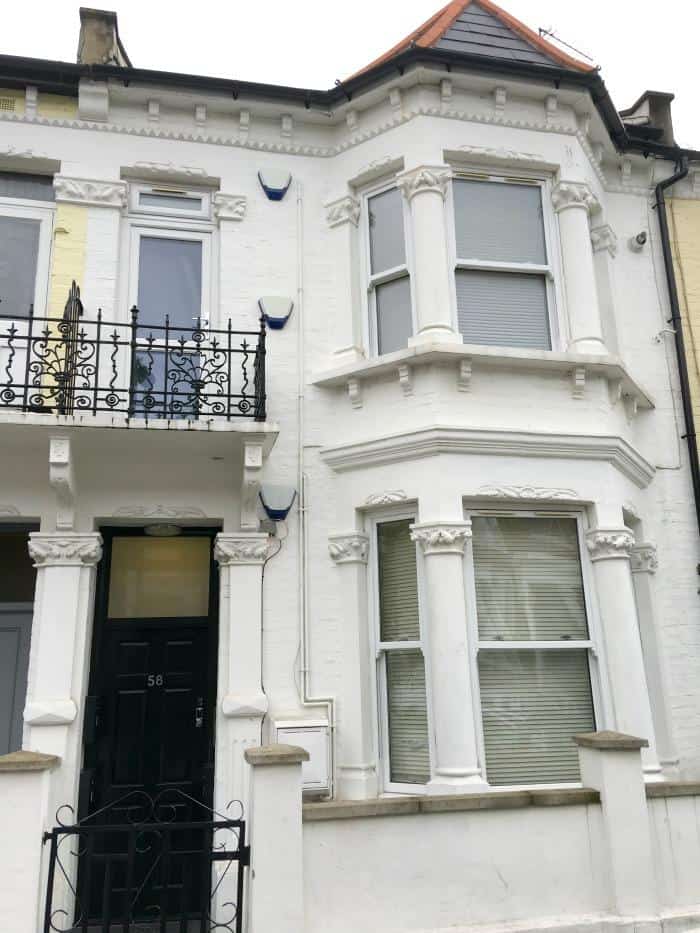 The living space included a kitchen, dining and seating area.  The decor is ultra modern and clean, but some parts were a little tired in places.  The floor needed some attention and the retractable blind over the door didn't function as it should but these details didn't really effect our stay.
We had complimentary wifi access during our stay, and once we figured out how to access the internet the connection was great.  The instructions to connect to the wifi are missing a few steps so you might have to try a few things to get your connection to work properly.
There were two double bedrooms in the apartment.  Kaz took the one at the rear and I had the smaller room in the middle of the apartment.  For a weekend stay the self catering apartment was perfectly adequate for a comfortable stay.  The beds were clean and comfortable and there were plenty of fluffy towels and even a collection of basic toiletries.
The rooms were neutral and minimal, which, when you come from a house filled with toys and kids stuff was a real treat.  My room had a chest or drawers and a chair and Kaz's room had a wardrobe and drawers providing more storage space if needed.
Final Thoughts on our Stay with FG Properties
If you are looking for self catering accommodation in London then FG Properties is a great option.  The kitchen has a cooker, hob, dishwasher and washing machine.  There is also a basic collection of cutlery, plates and pots and pans.  It would certainly get you through a short stay but I have to confess we didn't cook during our visit.
We had a really lovely experience staying at the Fulham Mirabel Gem self catering apartment with FG Properties.  We both slept well during our stay and found it was a great base for exploring London.  One evening we ate out at The Mango Tree in Belgravia and the following evening we picked up some wine and snacks from the local store and caught up over drinks.  We were also able to join the Big Bus London Sight Seeing Tour just a few tube stops away at Grovesnor Place on Sunday before heading home.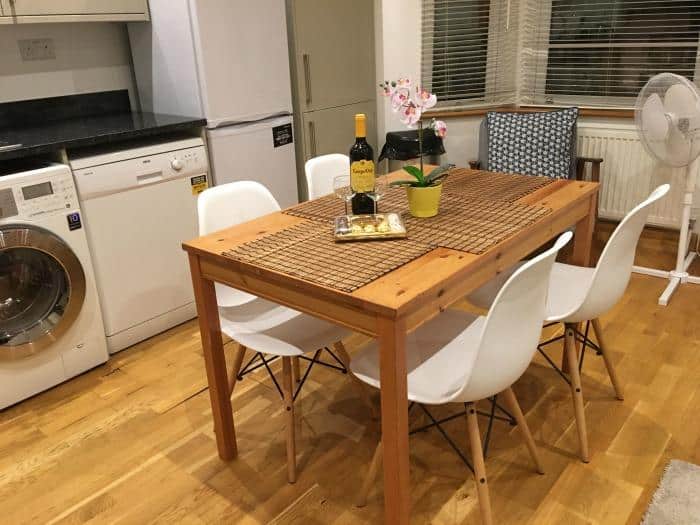 FG Properties are an excellent option for couples, friends or families looking to stay in London and enjoy a little extra space.  The self catering nature will help guests manage their travel budget, as there is no doubt that a visit to London can get expensive, and I think anyone staying here will very much enjoy eating in in the modern contemporary surroundings.
If you are looking for some inspiration for how to spend your weekend in London, check out these amazing photo spots from Greta's Travels.
Ready to book your self catering apartment in London or Paris, just visit FG Properties and browse their great collection of accommodation online.
We were provided with a complimentary 2 night stay in a self catering apartment in London in exchange for this review, but all thoughts and opinions are our own. 
Planning a trip? Add this post to your Pinterest travel board now: