We were recently sent a L.O.L Surprise Doll from series 2 to unbox.  The girls were so excited to get started as you can see.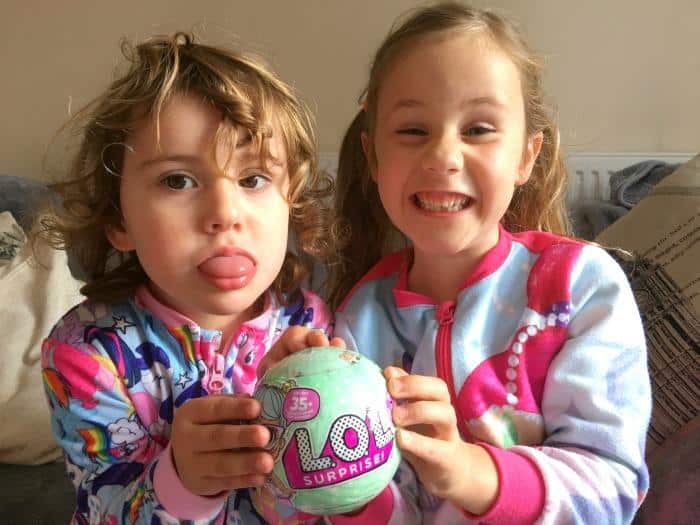 They made a cool unboxing video as they want to be considered to be the next L.O.L Surprise unboxers and you can see how they did.  Would you like them to unbox more dolls?  I think they are pretty good at it but then I'm a bit bias.  Leave us a comment on our video if you would like to see them do some more!
They had so much fun working through the seven layers.  It's a bit like pass the parcel and each layer reveals stickers and different accessories. At the end of the unwrapping they revealed a cute L.O.L Surprise Doll and the case becomes a little carry case for the toy and the accessories.
We think kids are going to love this concept, and we can see why they are a huge hit with the toy unboxing community.  There's 45 L.O.L Surprise dolls to collect in the range, and there's a few super rare ones as well.
Have you made an L.O.L Surprise unboxing video yet?  They are super fun and you might even get featured on the L.O.L Surprise toy channel.
We were sent the L.O.L Surprise Doll for the purpose of making this video and blog post.