Picture this.  It's a beautiful, sunny day somewhere in the English countryside.  Princess and I arrive at Hatton Adventure World to meet up with a group of bloggers and their families to enjoy an outdoor event with Toyz World.  We are there to try out their amazing Bebop bouncy castles and their is no way the fun can begin without the sun mousse.
Princess has reached the phases where she doesn't want her sun cream on, and she really doesn't mind protesting about it.  It doesn't matter if she is in the company of complete strangers, she is happy to scream the house down if she doesn't want to wear it.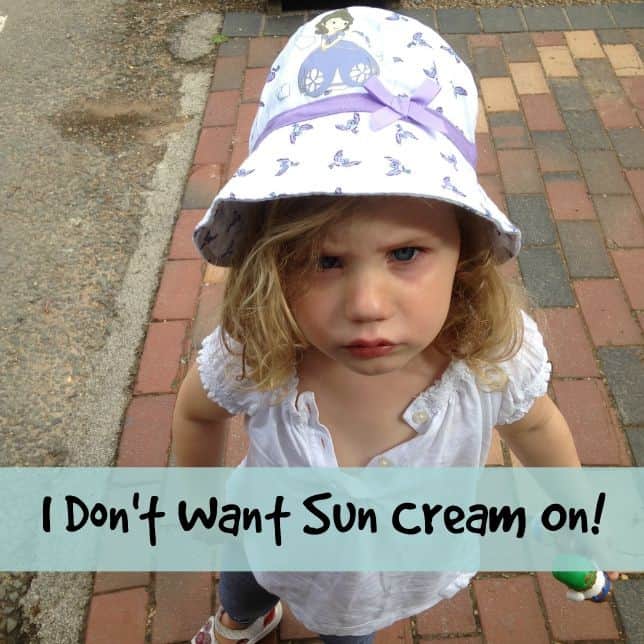 This face says it all doesn't it.  Applying sun protection to a defiant 3 year old is a pretty tricky job.  I bet you know how wriggly they can get when they don't want something to happen.  Well, Princess is no exception.
In these circumstances, I need something that is pretty quick to apply and that is going to last a good while.  I don't want to be entering this battle again too soon if I can help it.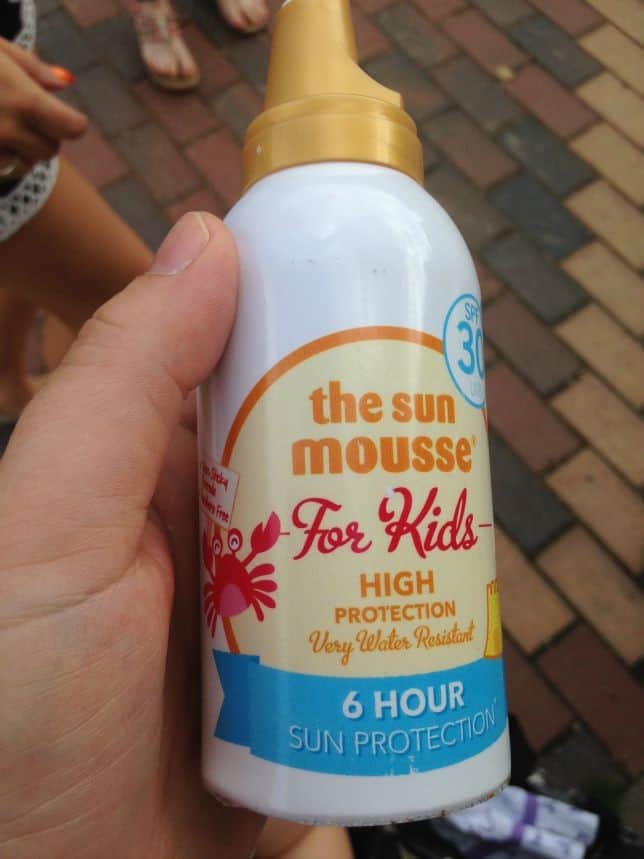 I was so glad I had the sun mousse in my changing bag.  When faced with a wriggly preschooler, who doesn't want to wear sun cream I had the perfect answer.  'It's not cream, it's mousse!'.
She likes things that are mousse like, hand soaps and bath products go down really well.  She thinks they are fun, compared to other versions.  Now she wasn't quite buying into this when it came to having the sun mousse on as she'd already decided this was going to be a bone of contention.
Even though she wasn't being very co-operative I was able to get the sun mousse on her pretty quickly.  I could get her arms and face covered so that she could play safely in the sun for the duration of the event.  With 6 hours protection, it was great not having to worry about it again while we were outside and not get into anymore tantrums.
We're heading to Larmer Tree Festival this weekend, and the sun mousse will definitely be coming with us.  It's easy to apply, not sticky or grease like other sun protection and lasts ages.  Great for defiant kids!
We were sent a sample of the sun mousse in exchange for this review, but all opinions are my own.