Did you know that Sunday 6th August is National Sister Day? It's a special day when sister's all over the world can celebrate the special bond they share with each other.  To mark the occasion in our house we have been playing with a new sister. The BABY born Interactive Sister Doll has been making a big impression in our house since she arrived, getting to know the two sisters that already live here.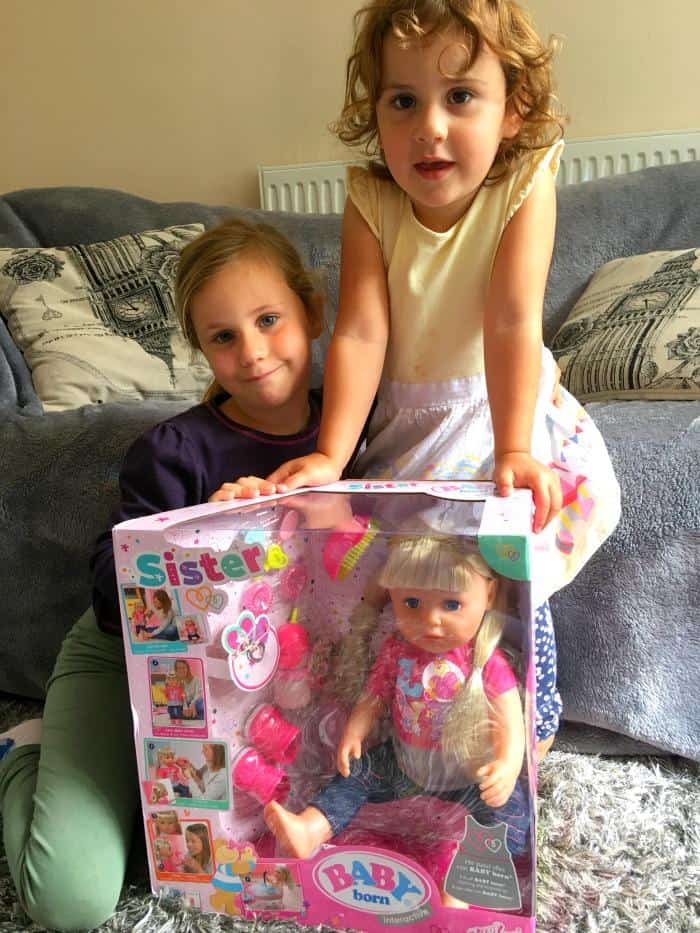 The BABY born sister doll is the perfect friend to add to your child's doll collection.  She's a little more grown up than the BABY born dolls we have reviewed here before but we think she is great.  The BABY born sister makes a good friend for your little one to share secrets, dress up and role play with.
My daughter loves her BABY born sister doll 'because she's so pretty' and she 'loves to brush her hair' and change her hairstyle.  The doll has gorgeous long blond hair and comes with a hair brush and a collection of hair accessories so she can play hairstyles with her a lot!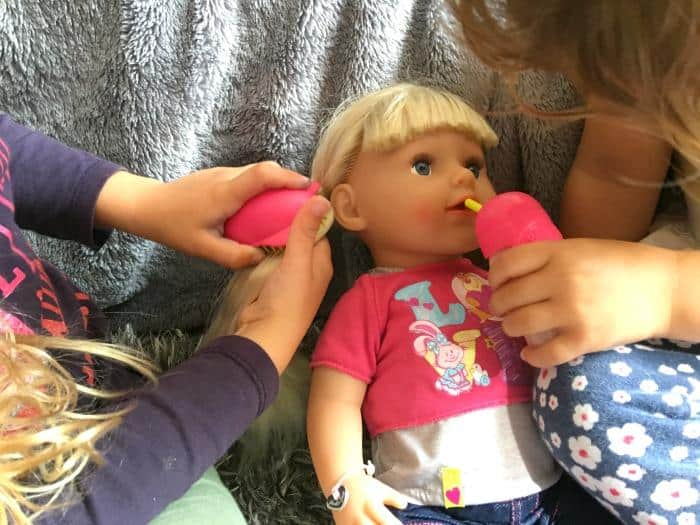 She loves her outfit too!  It's such a fun and pretty look with a cool 'love' t-shrt and super sweet jeans with pink detail.  Her pink trainers are a big hit too.  As well as being a really well dressed doll she is really flexible too, meaning she likes to sit when having her hair done, she will happily take a walk to the park and is up for most fun and games when we go out and about with her.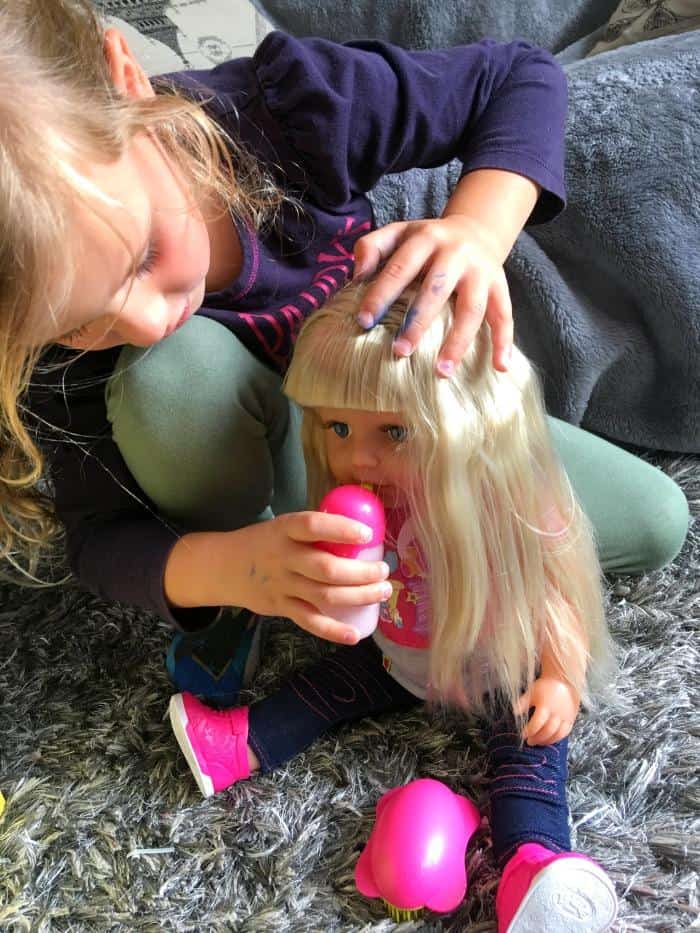 When she has had a busy day, she is more than happy to sit and cuddle on the sofa too.  BABY born Interactive Sister doll is a great sister to have whether she is your only sister, or you are going to be playing with her and any other sister's in your family.  She will love getting to know you and your family!
We were sent the BABY born Interactive Sister Doll in exchange for this post but all thoughts and opinions are our own.