Sofia the First was a normal girl until her mother, Miranda, became engaged to King Roland II of Enchancia. Sofia then went from a simple peasant existence, to a life full of magical adventures as a Disney Princess.  Sofia the First is one of my daughters favourite characters.  I think she is the perfect character for little girls to relate to with her 'normal' background, love of animals and sense of adventure.  I know this little girl really loves her!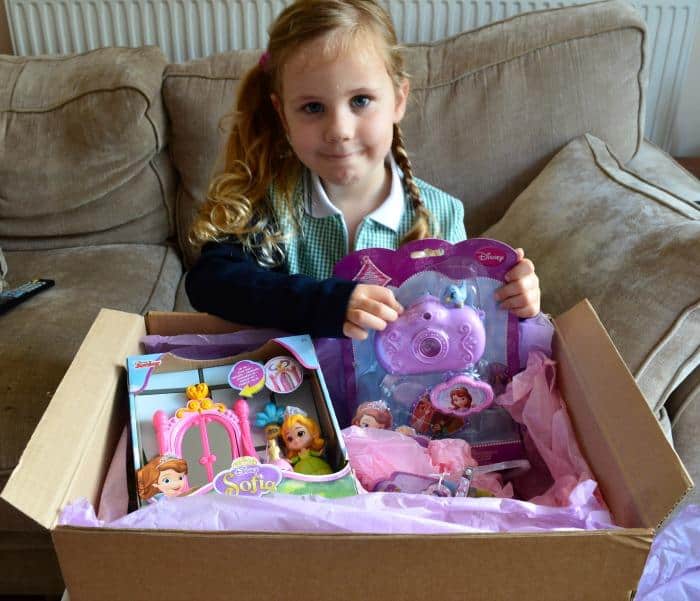 When we heard that Jakks Pacific had bought out a range of Sofia the First Magical Miniature toys, we knew they would go down well in our house.  A huge box, filled to the brim with miniature collectable toys arrived and we couldn't wait to get stuck in and see what they were all about.
The camera was an instant hit.  My daughter likes to pretend to be like Mummy and take photos.  Add to the experience her favourite scenes from the Sofia the First show and you have got an instant win.  It's a cute toy, with cute sounds.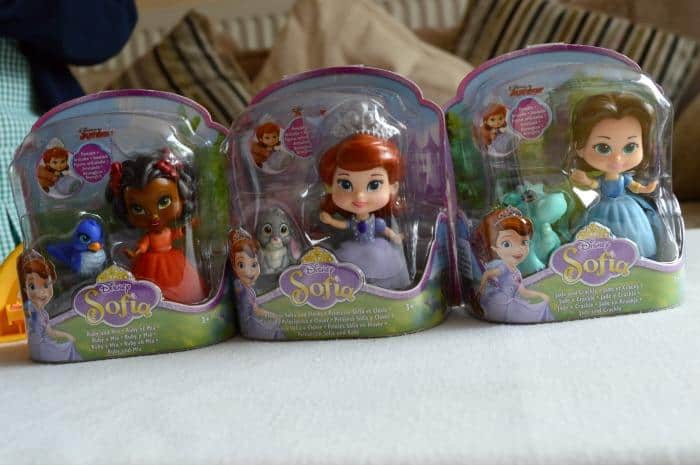 The Sofia the First Mini play sets we literally perfect for my 4 year old who loves role play and miniature world toys.  The sets can be joined together for lots of different play options for a very active imagination.  You can see how my daughter explores the toys in the youtube review she made when the box arrived.  If you have a Sofia the First fan in the house then it will definitely be worth a watch.
Our package was also packed with Sofia the First and her Royal Friend miniature dolls.  We were lucky enough to be able to give a new home to Sofia, Ruby, Jade and their special pets.  These were a big hit as they came with the cute little animals.  The dolls are perfect for endless play as they stand, sit and have all the features you would expect from the Disney show.
All in all it's safe to say that the Sofia the First collectable toy sets that we were sent by Disney Junior and Jakks Pacific have been a big hit, so thank you so much for sending them over.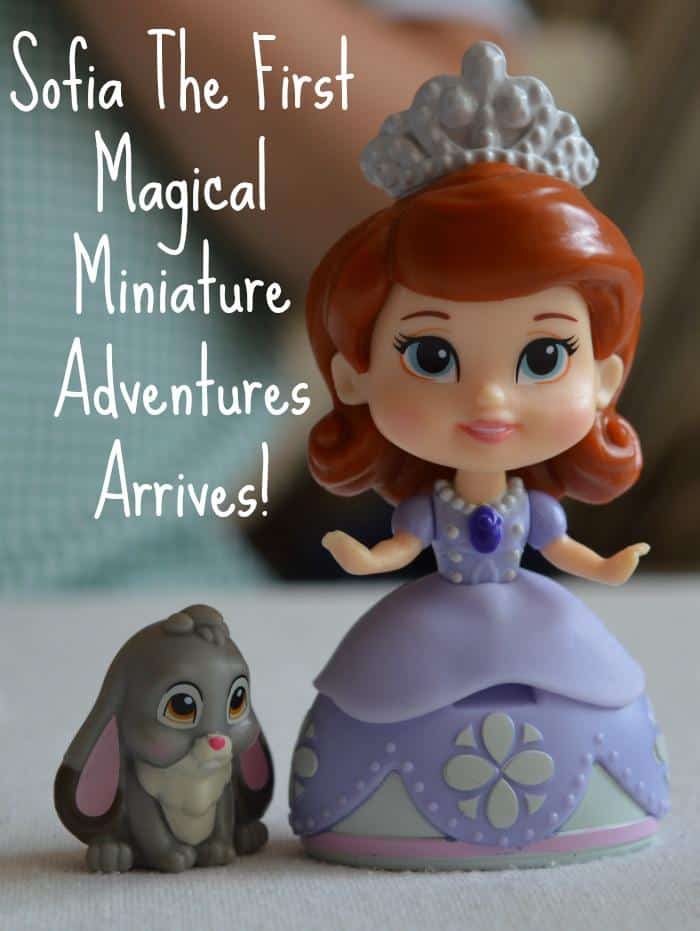 We were sent the Sofia the First toys for the purposes of this review, but all thoughts and opinions are our own.  Sofia the First collectables and play sets are priced from £5.99 to £34.99 from Smyths Toys.