Making sure my kids eat a healthy balanced diet and enjoy an active lifestyle is a constant priority for me.  As you might know if you have followed my blog for a while I have experienced issues with my weight for a long time, since I was a child in fact.  I have always been overweight and it isn't a legacy I have not wanted to pass onto my children.
Being overweight really is no fun, and when it's something that is part of your earliest childhood memories it's pretty sad really.  I was overweight as a child because I ate too much and didn't get enough exercise.  My biggest issue was and still is having a sweet tooth, and too much sugar in your diet really isn't good for you as an adult or a child.  Sadly it can lead to all sorts of health problems like heart disease and type 2 diabetes.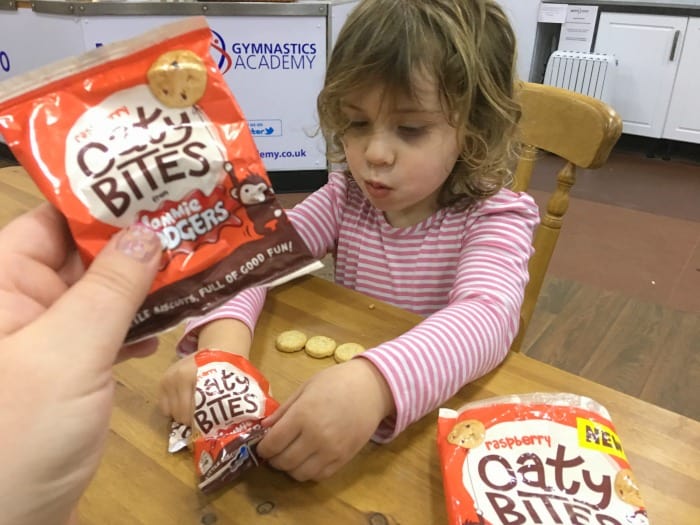 One of the things I'm proudest of as a parent is that, despite my own issues with my size I've managed to raise 3 children who are a healthy weight and keep active.  My eldest son is a keen basketball player and cycles to uni most days.  The girls enjoy swimming, gymnastics and Zumba for kids as well as the activities provided for them at school and nursery.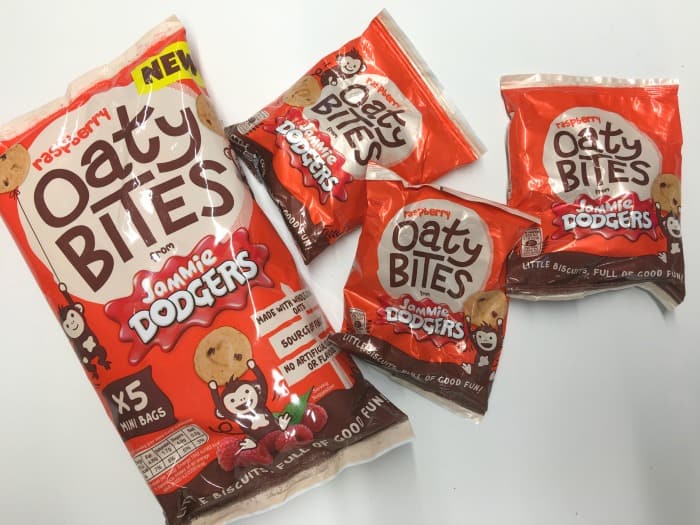 We also watch what the kids eat and make sure that they don't get too many sweets and treats.  It can be a challenge as most days they will ask for chocolate at least once but it's an area that you have to be firm with. Fortunately, I've just received a box of a great new snacks for kids from Jammie Dodgers called Oaty Bites and they are perfect for the girls when we are out and about.  I've tested them out too, and they are a great little biscuits for active kids on the go, and they are lower in sugar than most kids biscuits currently on the market.  Isn't that great news?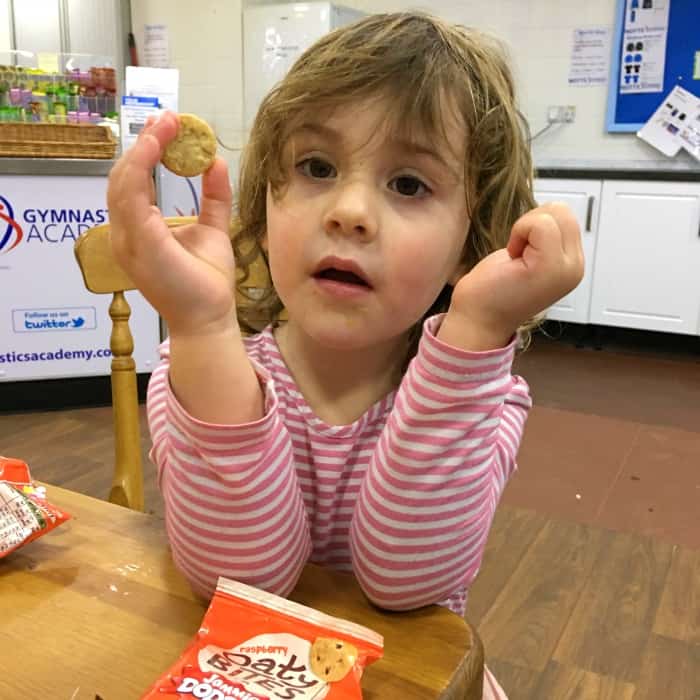 I also know from having a 3 and 5 year old that if they don't get regular snacks as a part of their balanced diet that they can become very grumpy indeed.  Not only do Oaty Bites taste great (and they really do!) but they are also made with wholegrain oats and real raspberry fruit pieces.  They remind me a lot of Jammie Dodgers but there's no artificial colours, flavours, preservatives or sweeteners so they are perfect for young children.
My kids enjoy a range of snacks including fruit, yoghurts and cheese but Oaty Bites are particularly good when we are out and about.  They are a great little energy boost if we are going to gymnastics class or have just finished swimming.  The girls feel like they have had a little treat too, which we all know kids appreciate if they have worked hard at their activities.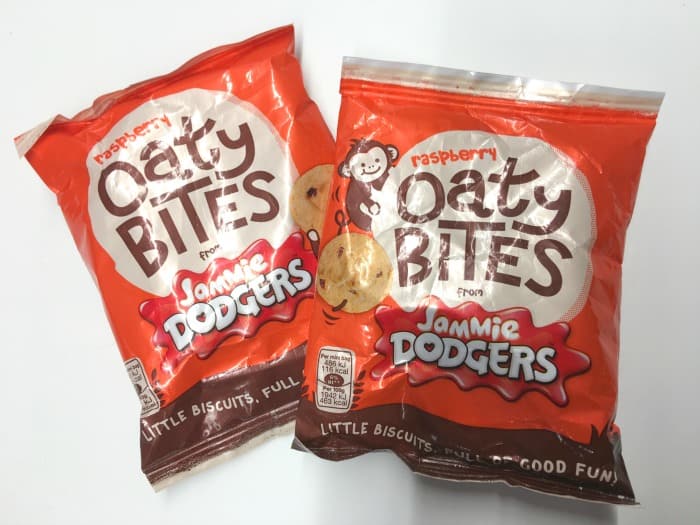 If you would like to try the new Raspberry Oaty Bites from Jammie Dodgers they are available at Tesco's now.  They come in multi packs of 125g, which contain 5 mini bags and are priced just £1.69 per pack. Each mini bag contains 25g of little Oaty Bites which have 116kcal and just 4.9g of sugar in them, making for the perfect little snack time treat.
Raspberry Oaty Bites Giveaway
Because we have been so impressed with Raspberry Oaty Bites from Jammie Dodgers, and they've got a huge thumbs up from Brook and Indie I've got a lovely reader giveaway for you today.
If you would like to be in with a chance of winning 1 of 3 boxes of Raspberry Oaty Bites from Jammie Dodgers, all you need to do is enter via the rafflecopter below.  One box contains 12 * 125g multi packs. This will be a great prize for someone who is looking to make some healthy changes to their children's diet this year.  Competition ends 19.2.18.  Other T&C's apply.
Feeling lucky?  Check out my other giveaways here.
Know someone who would enjoy this post?  Please do share it with your friends and followers, as it would literally make my day.  
For the latest blog posts, offers and giveaways don't forget to subscribe to Zena's Suitcase.  You can also follow the latest updates on Twitter, Facebook, Instagram and Pinterest.
This post was written in collaboration with Raspberry Oaty Bites from Jammie Dodgers.