Strive footwear were a completely new brand to me just a few weeks ago.  I was looking on Instagram and the lovely Kara from Chelsea Mamma was showing off her new pair of shoes.  I do like shoes, especially if they are pretty and look comfortable too.  My days of crippling heels and squashed toes are well and truly over, in favour of something flatter and more suitable for getting around and chasing kids in.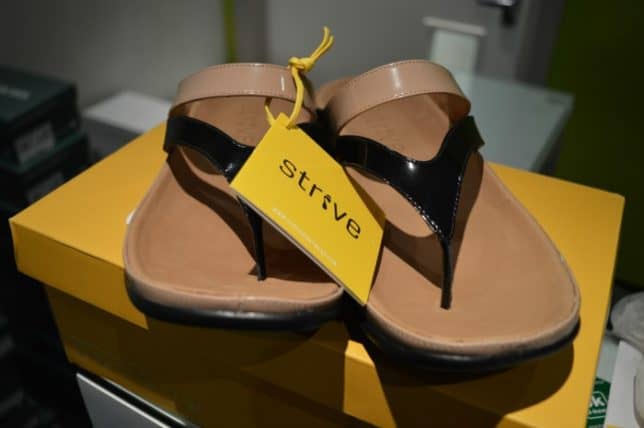 Kara had a lovely pair of sandals that looked perfect for the summer, but more importantly  perfect for me.  I popped a comment on her photo, and to my surprise Strive Footwear got in touch and asked if I would like to try a pair of their shoes myself.  I got quite excited and let them know that I would love to take a look.
Unfortunately it took a few weeks to get my hands on my new shoes.  They were ready and waiting at the Shuropdy Store in Nottingham but you may remember I had a nasty fall a few weeks ago, so getting into town was quite a challenge.  Once I was back on my feet, quite literally,  I went to pick up the Yoto Sandals that Strive Footwear had sent me.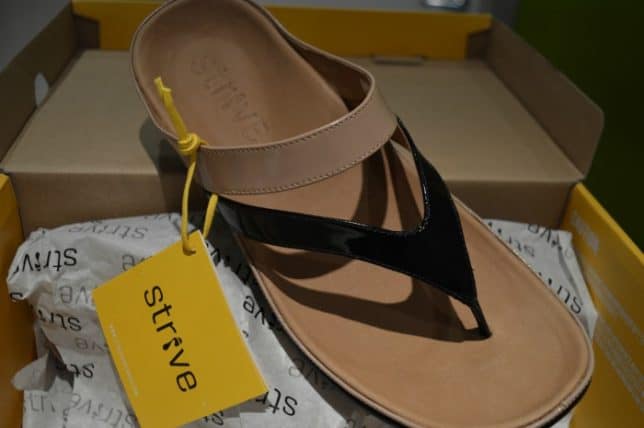 Strive Footwear Review
I can't tell you how much I love these shoes.  They look gorgeous and fit so incredibly well. Strive Footwear incorporates their very special Biomechanical Footbed Technology into every shoe for your health and well being.  The hard ground that we walk on is very unforgiving to feet and can cause all sorts of problems in the foot and leg.  The BFT Technology supports the foot to be in it's most optimal position when walking, creating a much healthier stride.
What I really love about these sandals is the fit.  When I wear some sandals they do not feel secure on my foot at all.  In fact, I think this is partly why I had the fall a few weeks ago.  When I put my foot in my Yoto sandals they feel perfectly secure because of the position of the straps.  They seem higher than on other sandals I've worn and create a much better fit.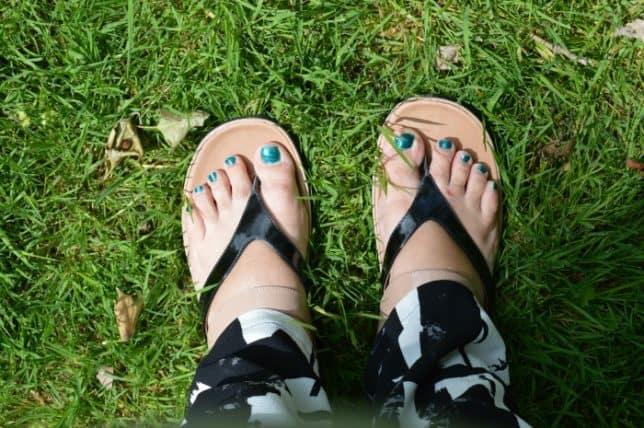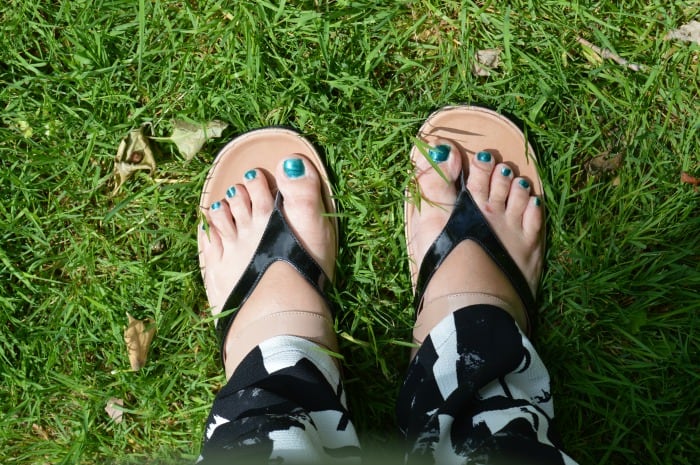 I've noticed they change how I walk, and I would say for the better, which can only help having had problems with my ankles only recently.  The thing I love most about Strive Footwear though is that the styles are completely on trend.  We want comfortable shoes, but we also want them to look good too and I firmly believe the two can come together.  I think Strive Footwear have got the perfect combination here for healthy and happy feet.
I was provided with a pair of Yoto Sandals (£65.00) from Strive Footwear for the purposes of this review but all thoughts and opinions are my own.